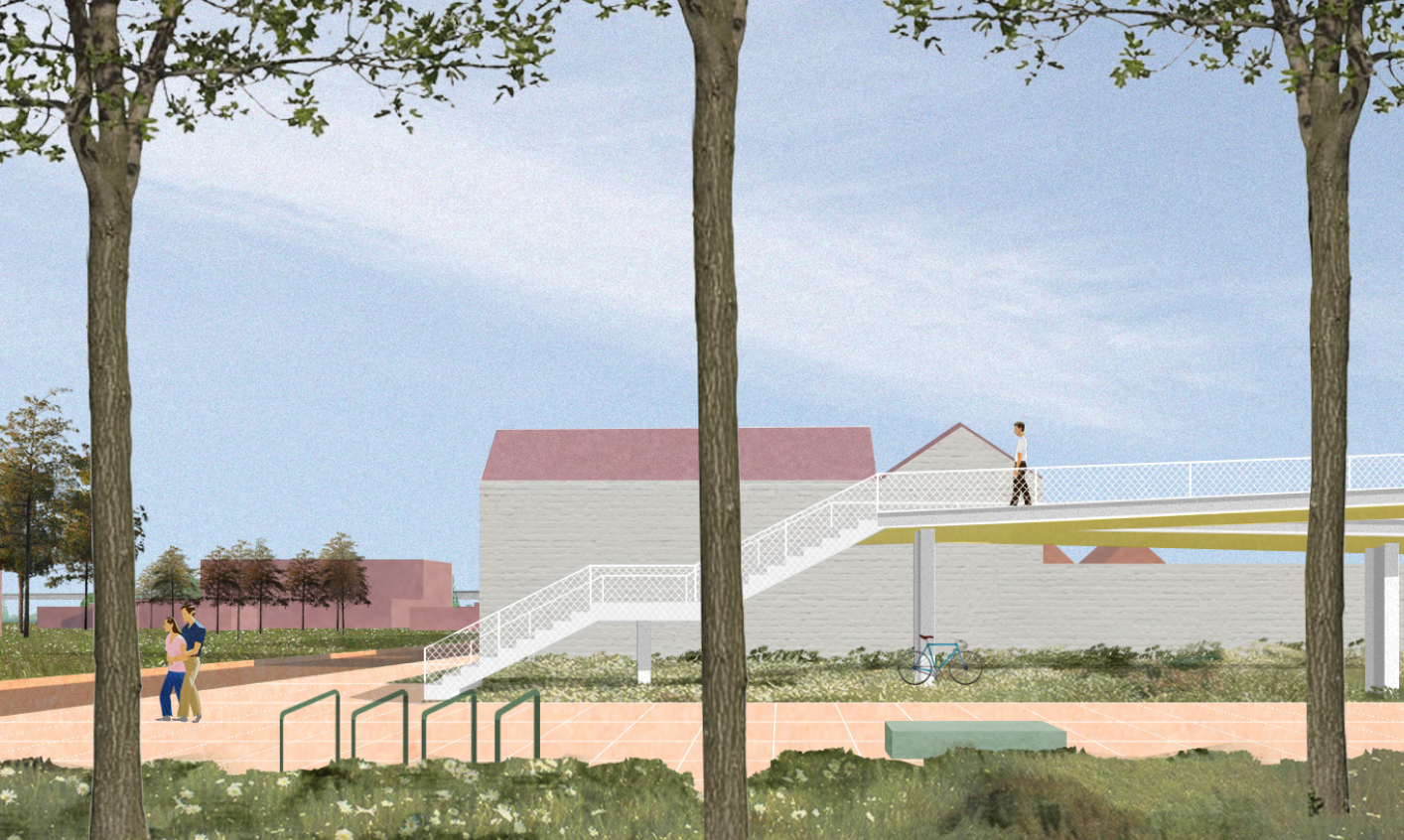 © AgwA
© AgwA
project description

The construction of a new footbridge 175m long and 3.5m wide will facilitate the link between Trasenster Park and the Ateliers Centraux in Seraing, Belgium.
The project favours fluidity and efficiency: located between the two halls of the Ateliers Centraux, the footbridge overhangs and crosses the garden below, the buildings on Rue Nicolay, and the railway tracks where a staircase gives access to the platforms. Beyond the railway, it continues towards Trasenster Park, allowing pedestrians and cyclists to access it via stairs or a gentle slope.
structure

The concrete and steel deck of the bridge is supported by double-girder steel structures spaced at 8m and 16m at the railway tracks. A primary prefabricated steel structure is proposed to allow rapid installation. Vertical uprights with a steel handrail form the railing. This is fixed to the main steel structure and can be fitted before the footbridge is installed.
Data
Client:
City of Seraing, Belgium
Architect:
AgwA
Competition: 1st prize (2017)
Start of planning: 2018
Expected completion: 2021

Length: 175 m | Width: 3.5 m
Service:
Structural engineering