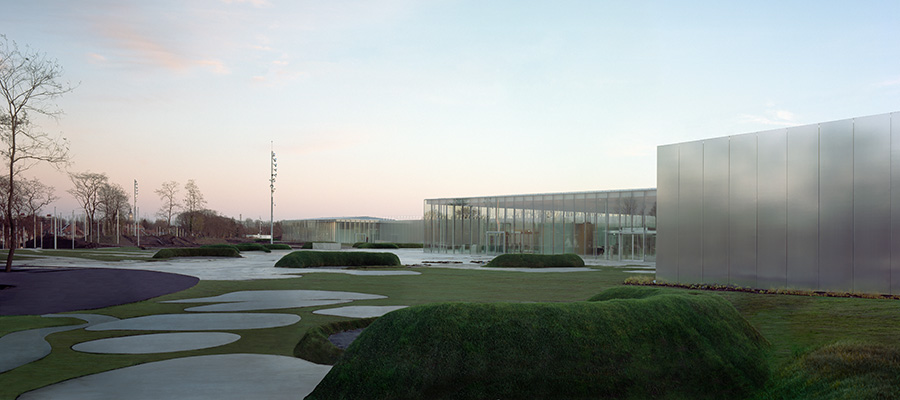 © Hisao Suzuki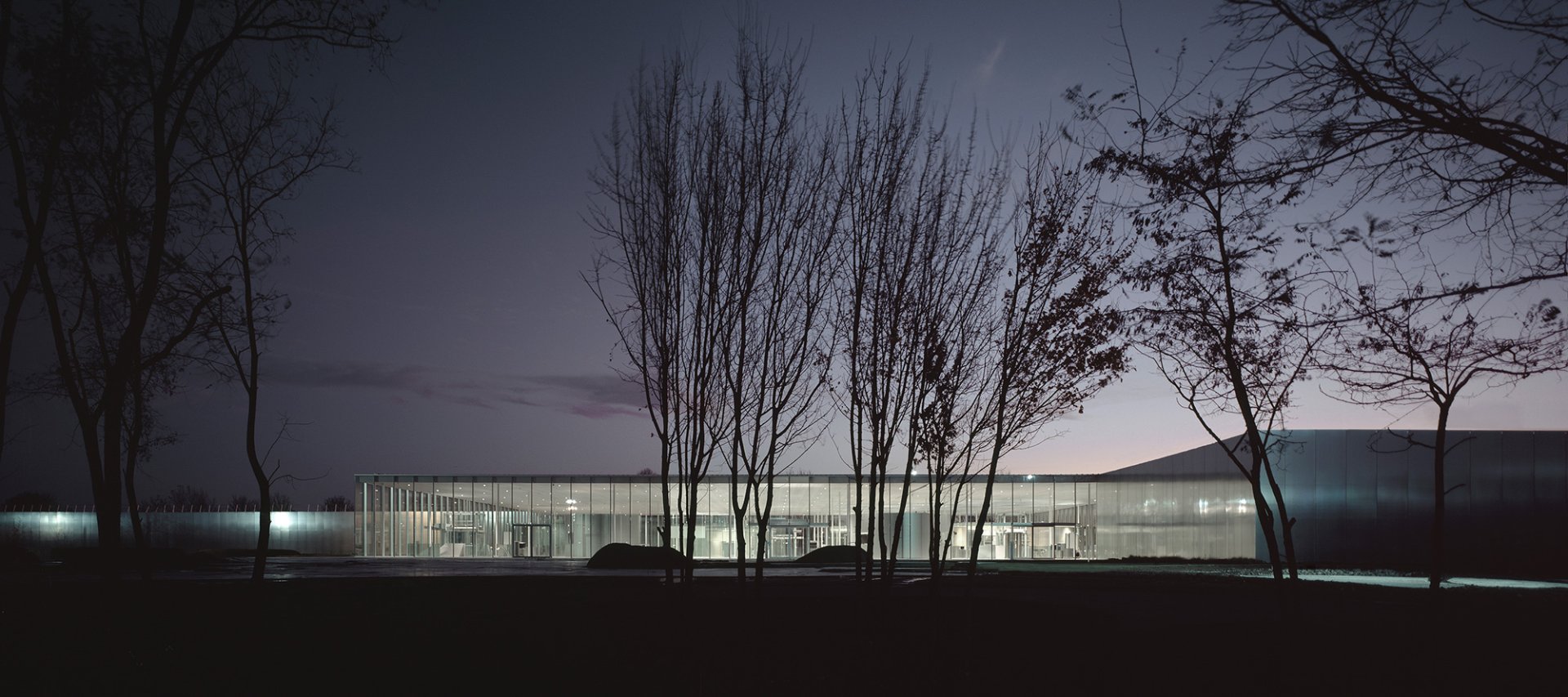 © Hisao Suzuki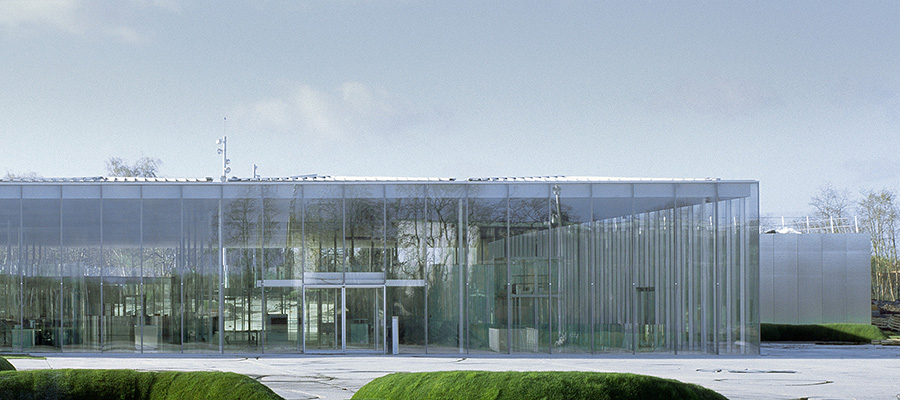 © Hisao Suzuki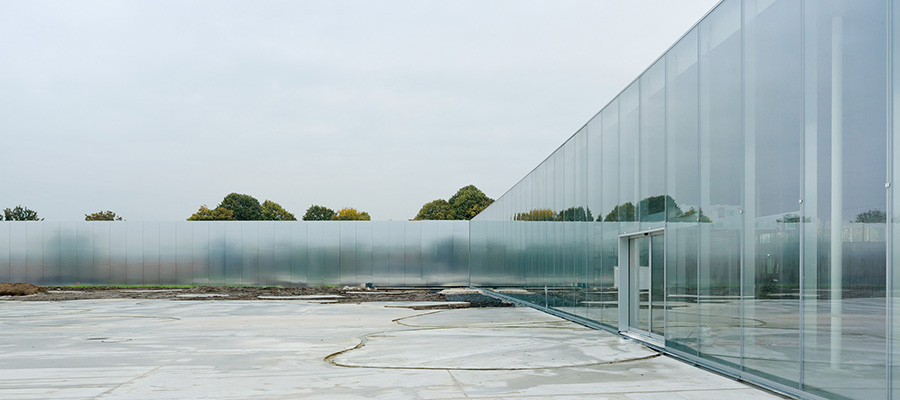 © Iwan Baan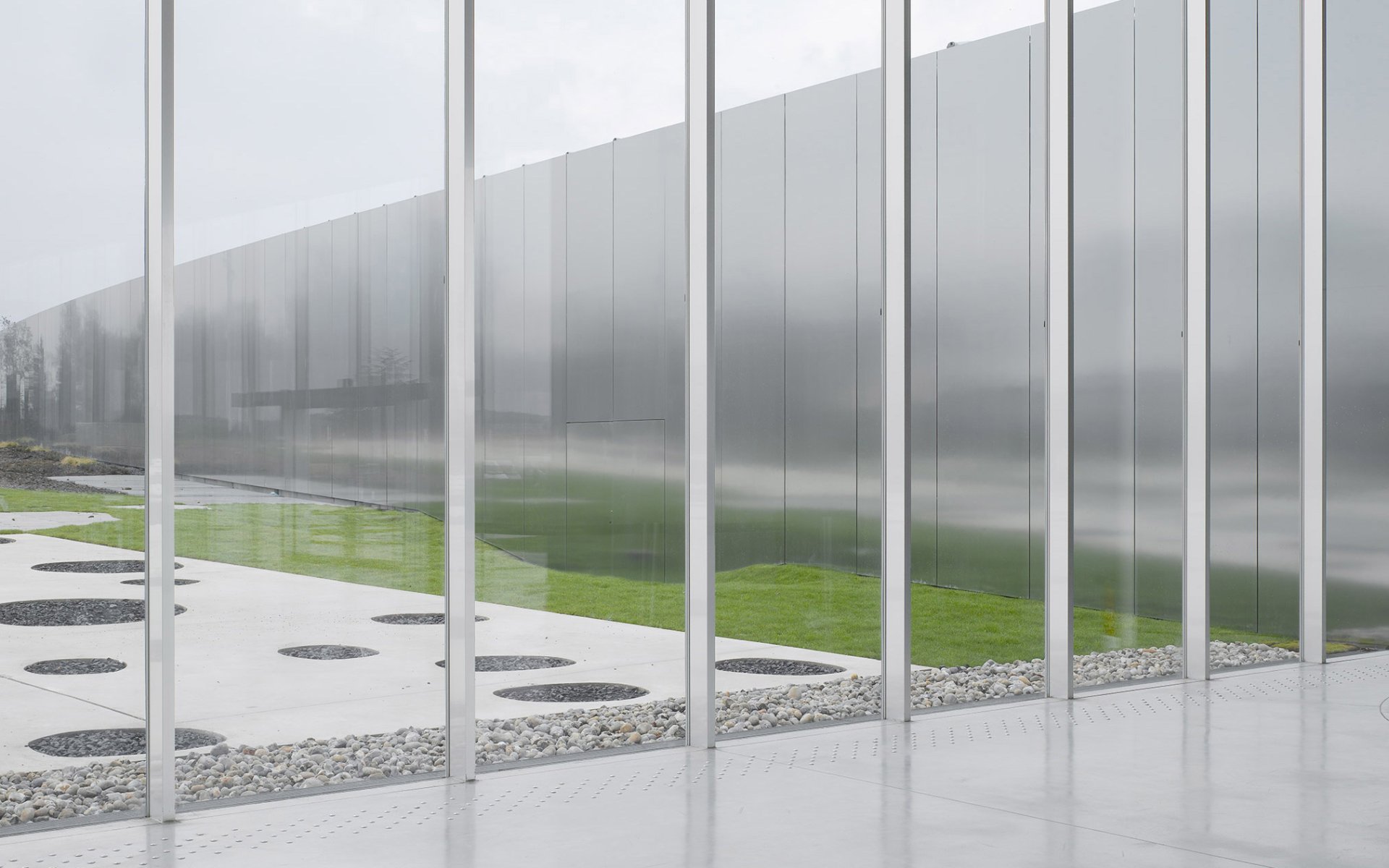 © Roland Halbe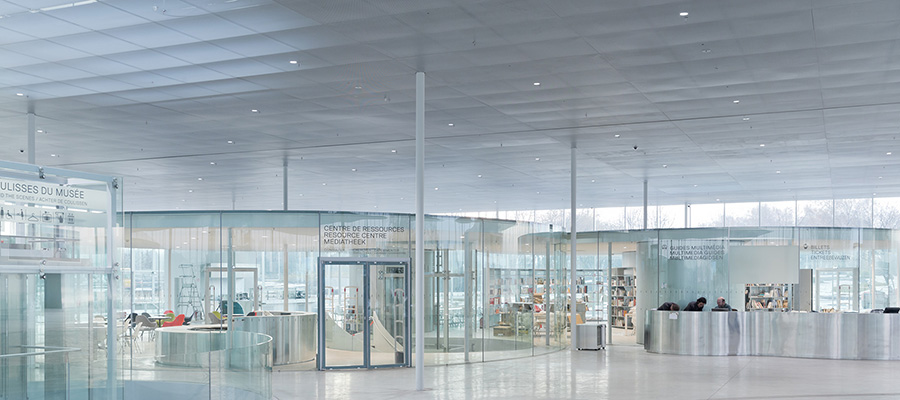 © Iwan Baan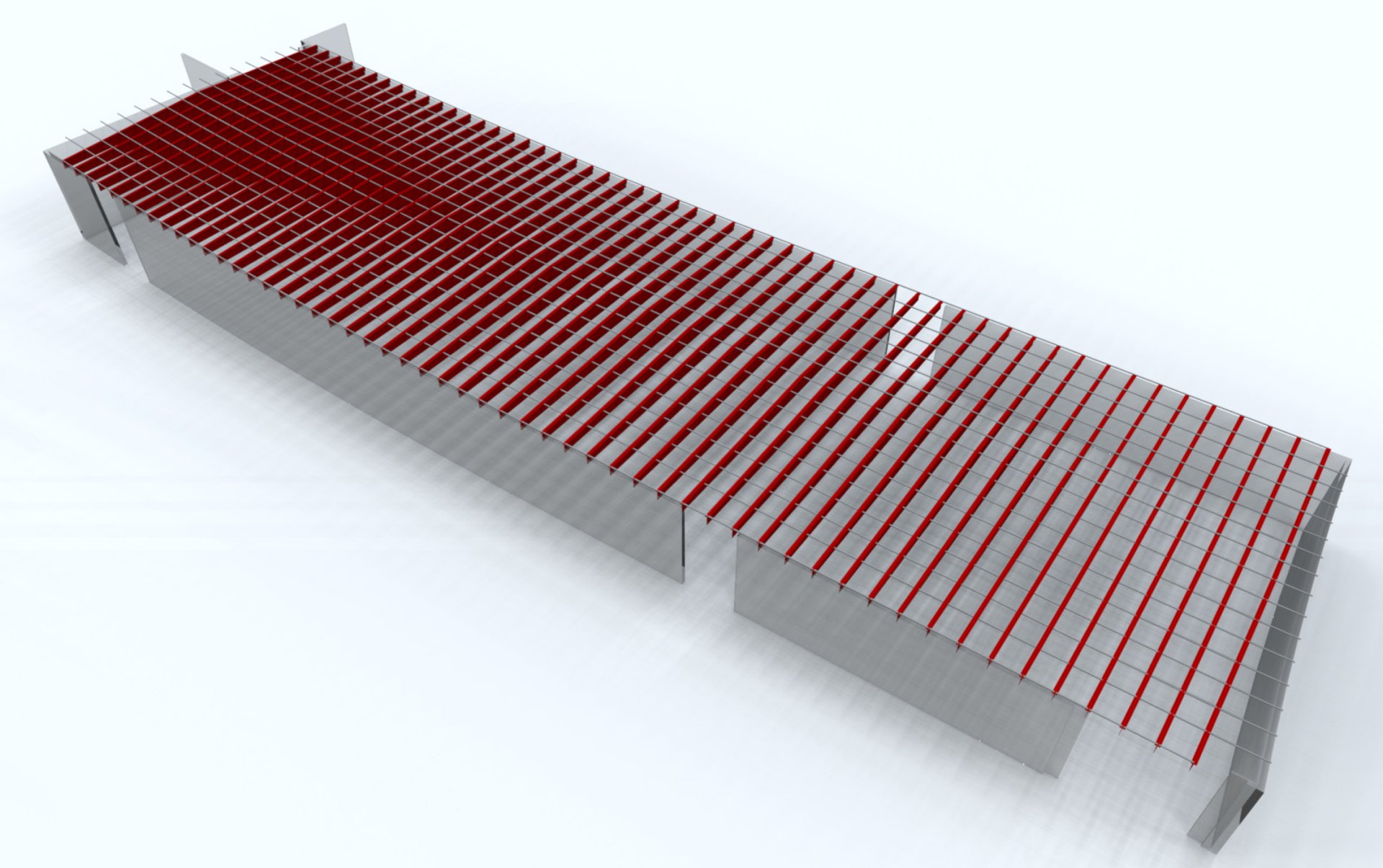 © SANAA
project description

The new building complex is the remote extension for the crowded exhibition halls of the National Museum in Paris. This new museum branch in Lens is located on a 20,000 m² site of a former mine. Long rectangular buildings are staggered into the 450 m depth of the site in a park landscape.
 
 
structure

The minimalistic architecture of SANAA had to be realized by a filigree structure to emphasize the building's weightless character. Besides the little number and small dimension of the columns the challenge for the structural engineers was that no other vertical structural elements reached up to the roofing structure.
Thin T-section steel girders with a span of 26 m in a dense sequence form the unusually light appearing roof. Several functions had to be provided in a total height of only 25 cm roof structure: light guidance, glare protection, shading and daylight entry.
façade

The buildings are cladded with polished aluminum sheet panels, allowing the surrounding landscape to be diffusely mirrored on the surfaces. Light ceilings lead natural daylight into the exhibition halls. At the centre of the complex a hall with completely transparent façades houses the main lobby of the museum.
The insulation glass units with a total height of six meters take advantage of the maximum technical capabilities in glass industries at that time. One major challenge was to accommodate possible deformations of the reduced structural system of the hall with the very light and transparent façade system.
Data
Client:
Musée du Louvre
Région Nord-Pas-de-Calais
Architect:
SANAA Kazuyo Sejima & Ryue Nishizawa
Competition: 1st prize
Completion: 2012

GFA: 17,145 m² | Surface area Exhibition: 6,000 m² | Surface area façade: 6,600 m² | Roofing surface: 12,500 m² | In collaboration with: Imrey Culbert, New York; Catherine Mosbach, Paris
Service:
Structural engineering, Façade engineering
Awards
Equerre d'Argent 2013
ICONIC AWARDS 2013, Project of the Year

Publications
Leichtes Tragwerk, filigrane Fassade für den Louvre-Lens
K. Bollinger, M. Grohmann, D. Pfanner, in: DETAIL Einfach und Komplex, Serie 5/2013, S. 538

Einfachheit und Komplexität - Louvre Lens
K. Bollinger, M. Grohmann, S. Nowak, D. Pfanner, in: Ingenieurbaukunst 2014; Ernst & Sohn GmbH & Co. KG, Berlin, 2014

Louvre Lens - Einfachheit und Komplexität
K. Bollinger, M. Grohmann, D. Pfanner, in: Glasbau 2014; hrsg. von B. Weller, S. Tasche; Ernst und Sohn Verlag, Berlin; S. 17 - 27

Die Träger stellten eine besondere Herausforderung dar
Interview mit D. Pfanner, in Bauwelt 5/2013, S.31


Press
Les coûts s'envolent pour le Louvre à Lens, in: Le Monde, 08.02.07
Musée du Louvre , in: architektur aktuell, the art of building, 03/2013, S. 96-107
Musée du Louvre, in: The Architectural Review, 03/2013, S. 28-43
Le Louvre Lens dévoile ses galeries, in: Le moniteur, 1er Juillet 2011, S. 48-50

Related Links