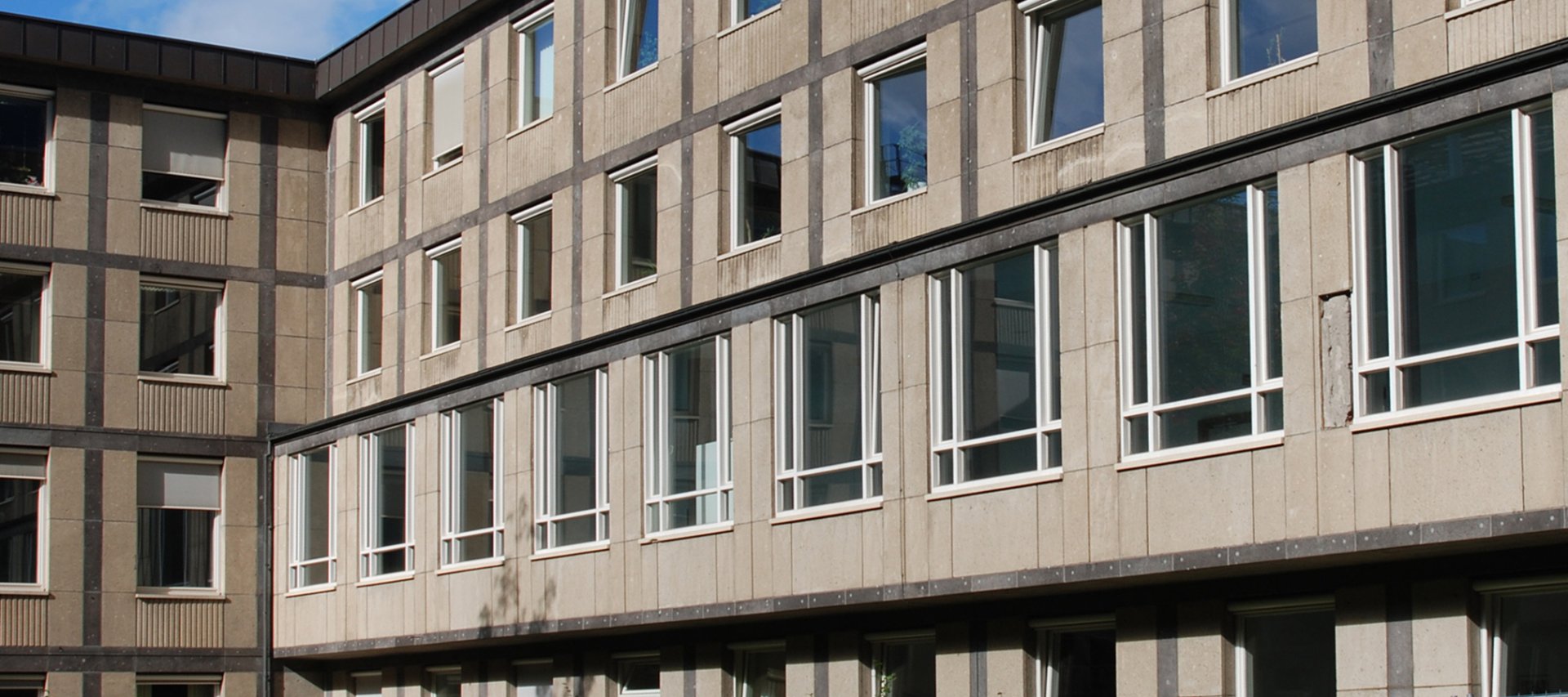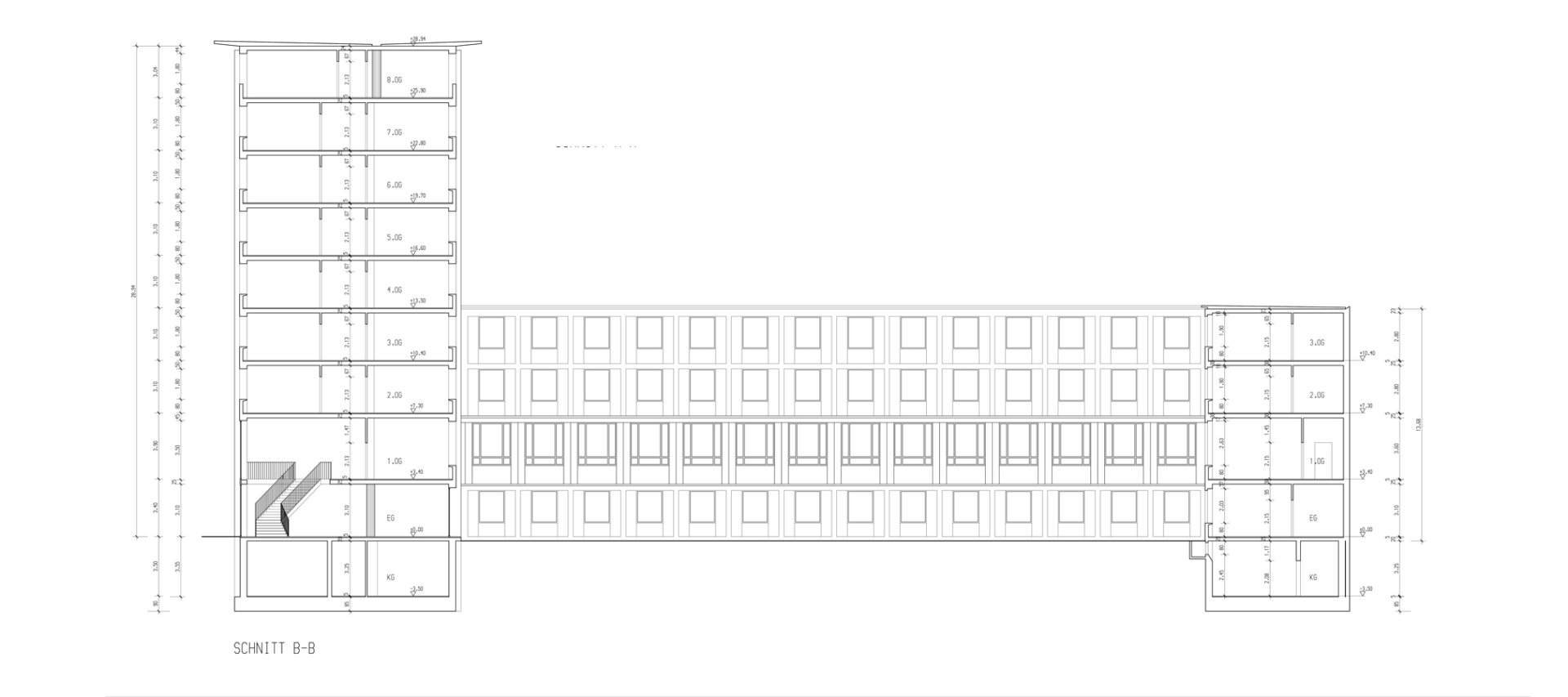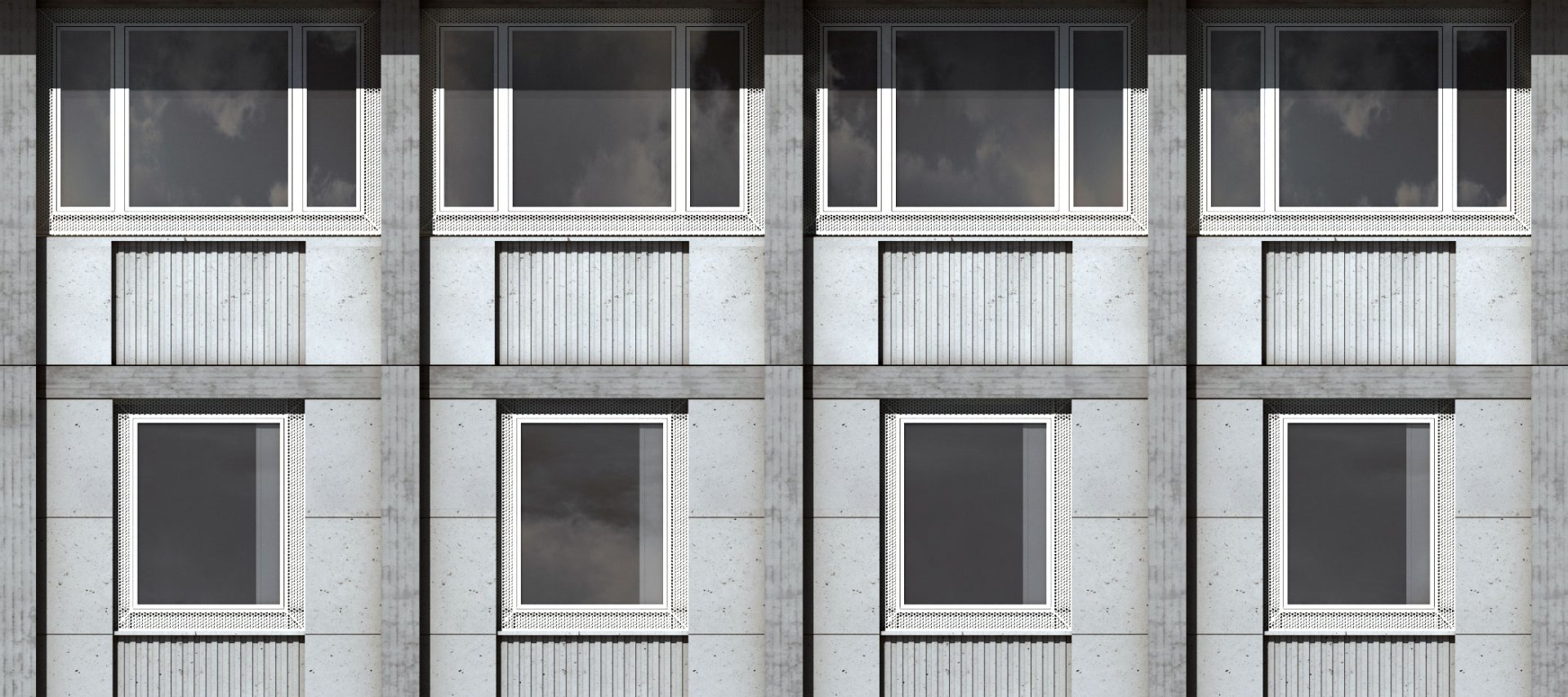 © bffgmbh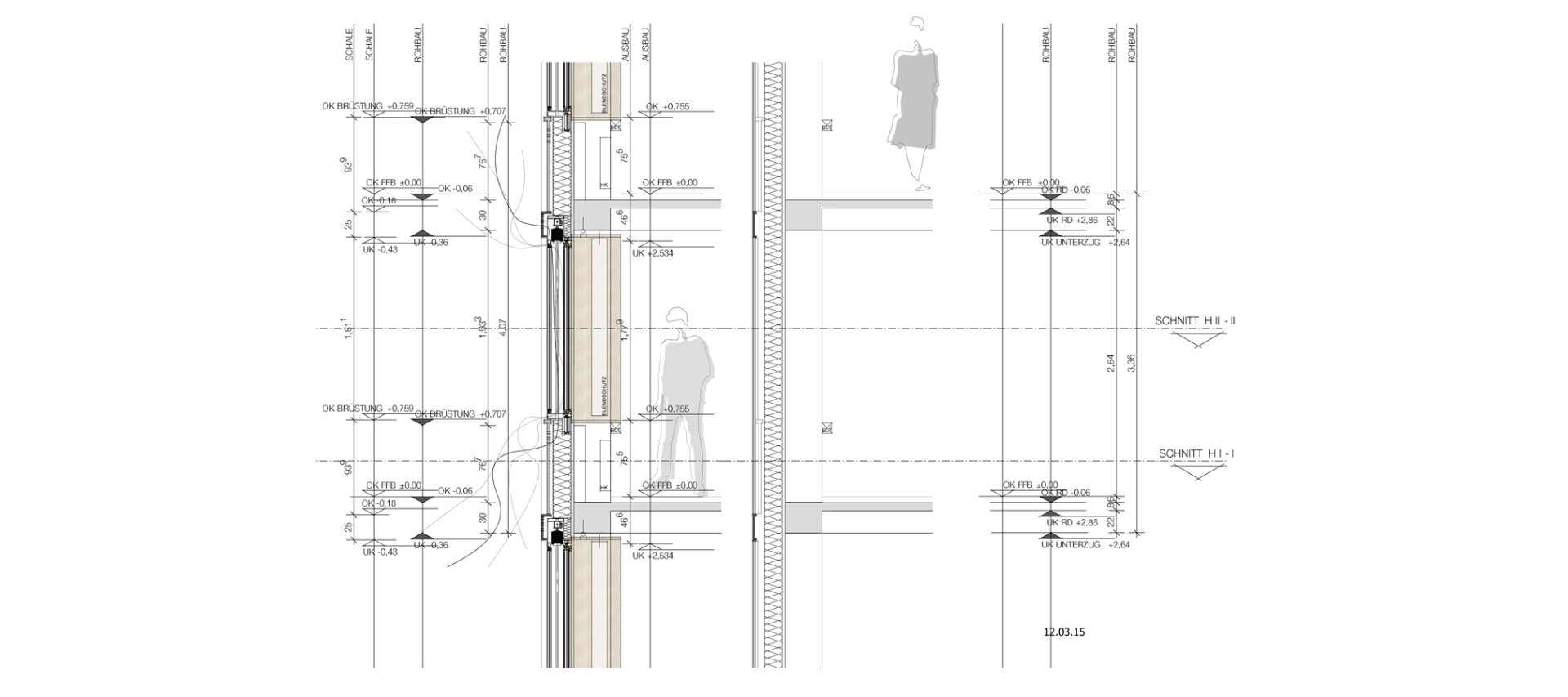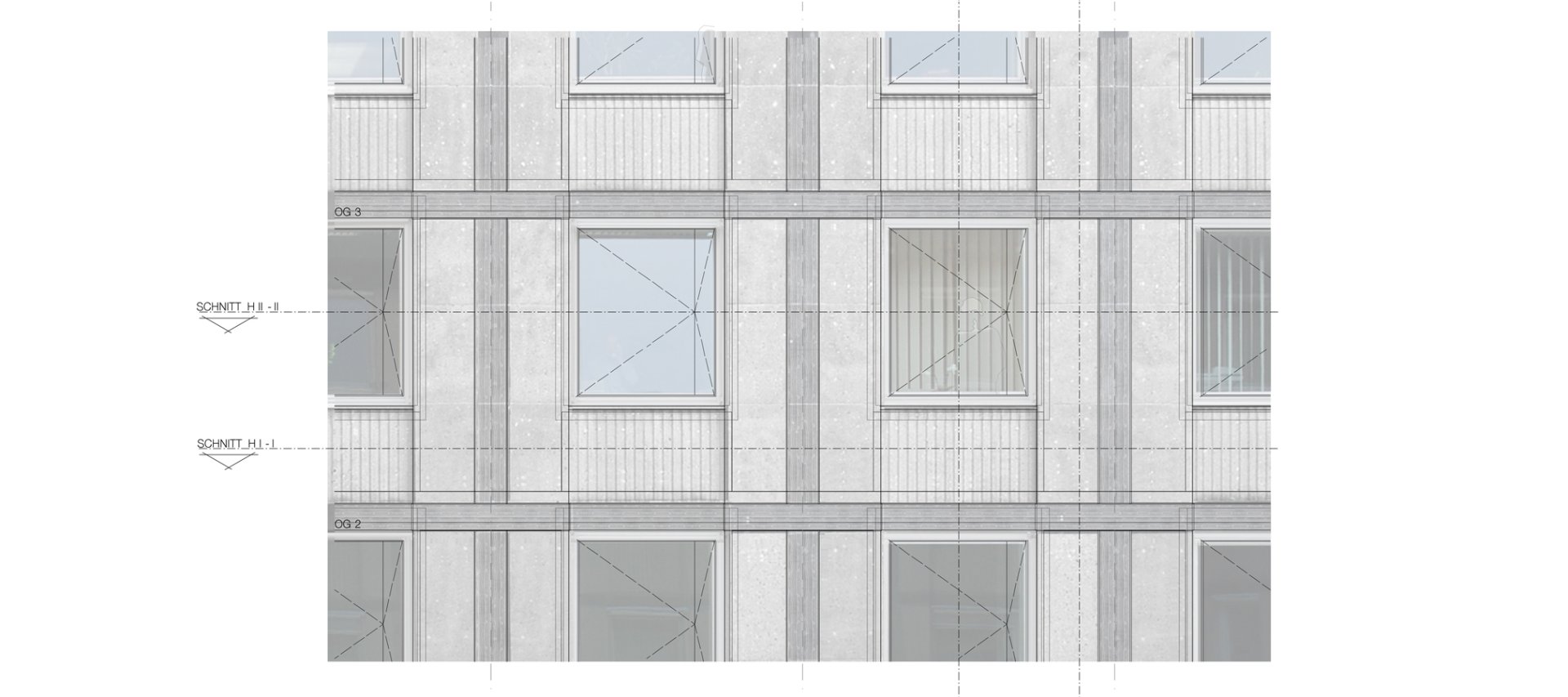 project description

The main court house complex in Koblenz completed in 1958 by the architect Viertel + Ries is listed as an architectural heritage. The facades of the 9-storey high-rise building and the 4-storey wing buildings will be redeveloped during operation according to the German energy savings code EnEV 2014.
The building was built back then as a reinforced concrete frame structure with masonry walls made of pumice stone. The building wings show reinforced concrete slabs and load-bearing masonry walls which are covered with "Rhenish" tuff. The renovation of the building envelope is required due to significant damages to the natural stone cladding. Furthermore, functional defects in the textile sun protection systems and the timber windows can be found so that the facade renovation also corresponds to the building physical requirements and user comfort.
façade

The restructuring plan envisages the relpacement of the tuff cladding by a lighter fiber-reinforced concrete panel that visually simulates the natural stone. In the opening areas the existing timber windows will be replaced by aluminum windows with 3-pane insulated glass and narrow opening wings, sunblinds and a baffle glass pane. Thus, while preserving the outward appearance and while retaining the overall loads of the façade, the adaptions to the current building physical requirements are achieved. The Arge bffgmbH and B+G is commissioned with the planning for stages LP 2 to LP 9. Furthermore B+G is in charge of consulting with respect to structural aspects of the renovation process including an assessment of the existing structure.
Data
Client:
LBB branch Koblenz, Germany
Architect:
bffgmbh Architekten
Viertel und Ries
Planning: 2014–2016

Service:
Façade engineering
Related Links

more projects referring to:
> Façade