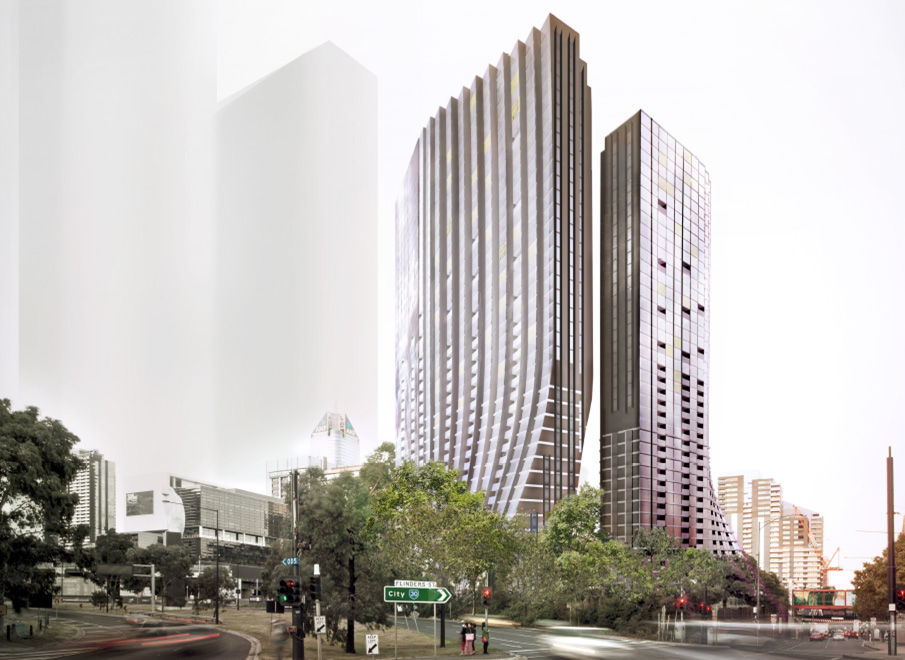 © Elenberg Fraser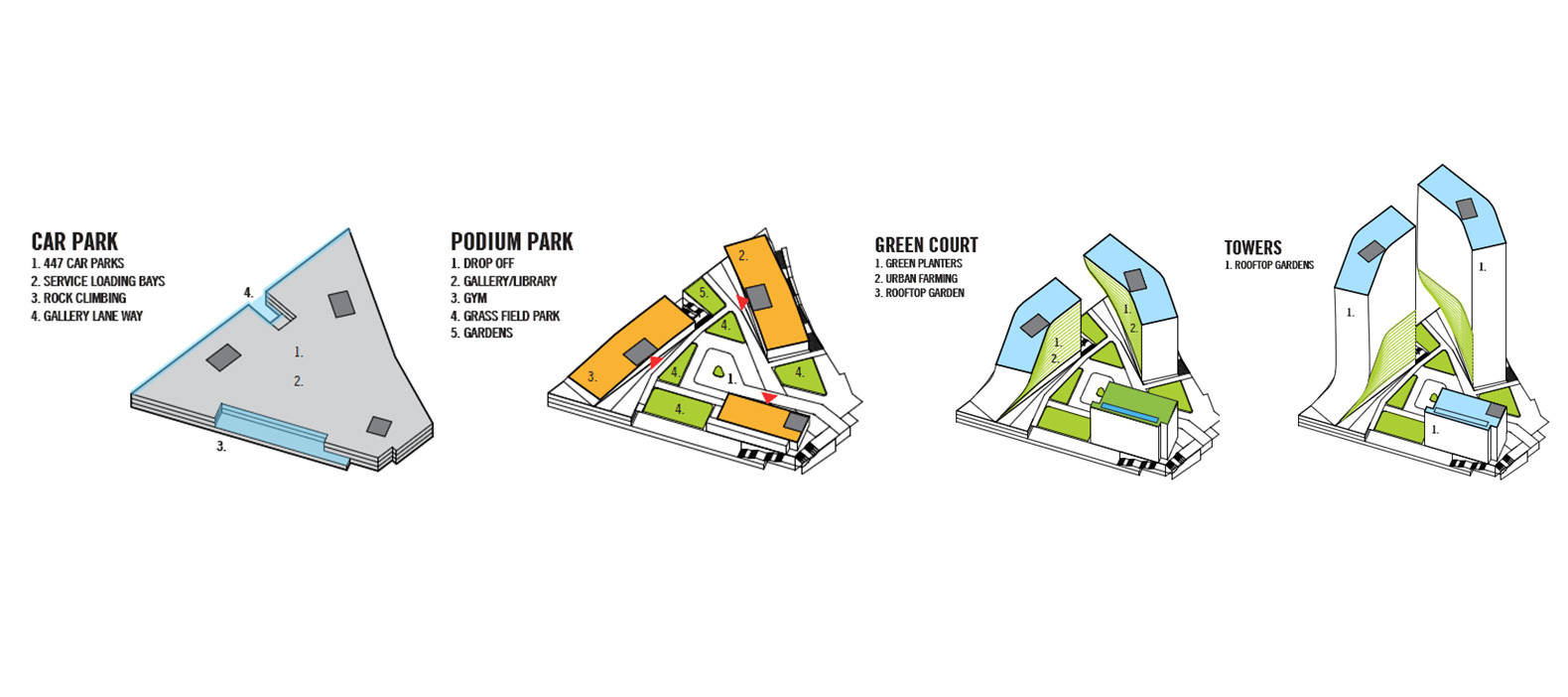 © Elenberg Fraser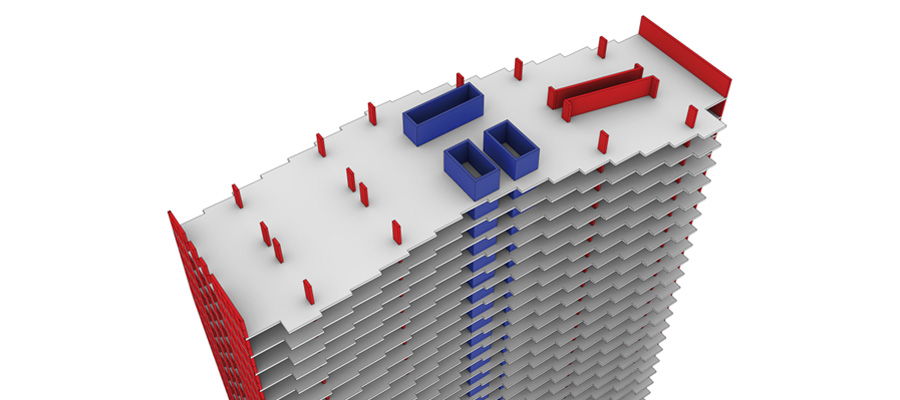 project description

Three buildings are situated on a podium park to create a semi public space with a green court. The buildings are orientated towards each other and accommodate a twist in the geometry to maximise the view of each residential apartment.
structure

Prestressed flat slabs of 300mm thickness will be applied. They allow for a span of ~11m and for a maximum of flexibility for MEP ducts. The slabs are capable to resist the loads from the planted balconies as well as the common superimposed dead loads (SDL) and live loads (LL).
The concrete core walls and additional shear walls provide the required stiffness to resist lateral loads from wind, earthquake and from the twisted geometry of the building.
Data
Client:
Lend Lease, Melbourne, Australia
Architect:
Elenberg Fraser, Melbourne, Australia
Competition: Finalist (2015)
Planning: 2015

Service:
Structural engineering, Façade engineering