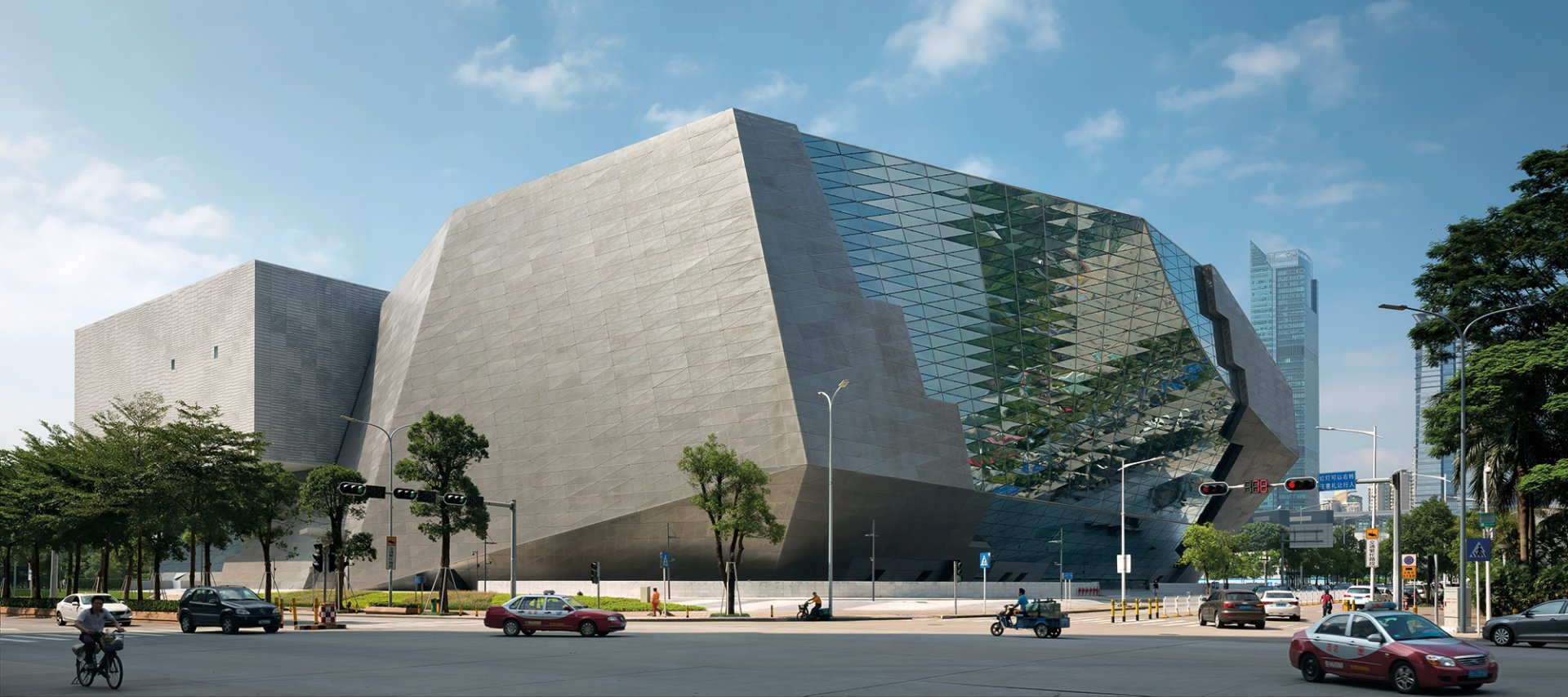 © Duccio Malagamba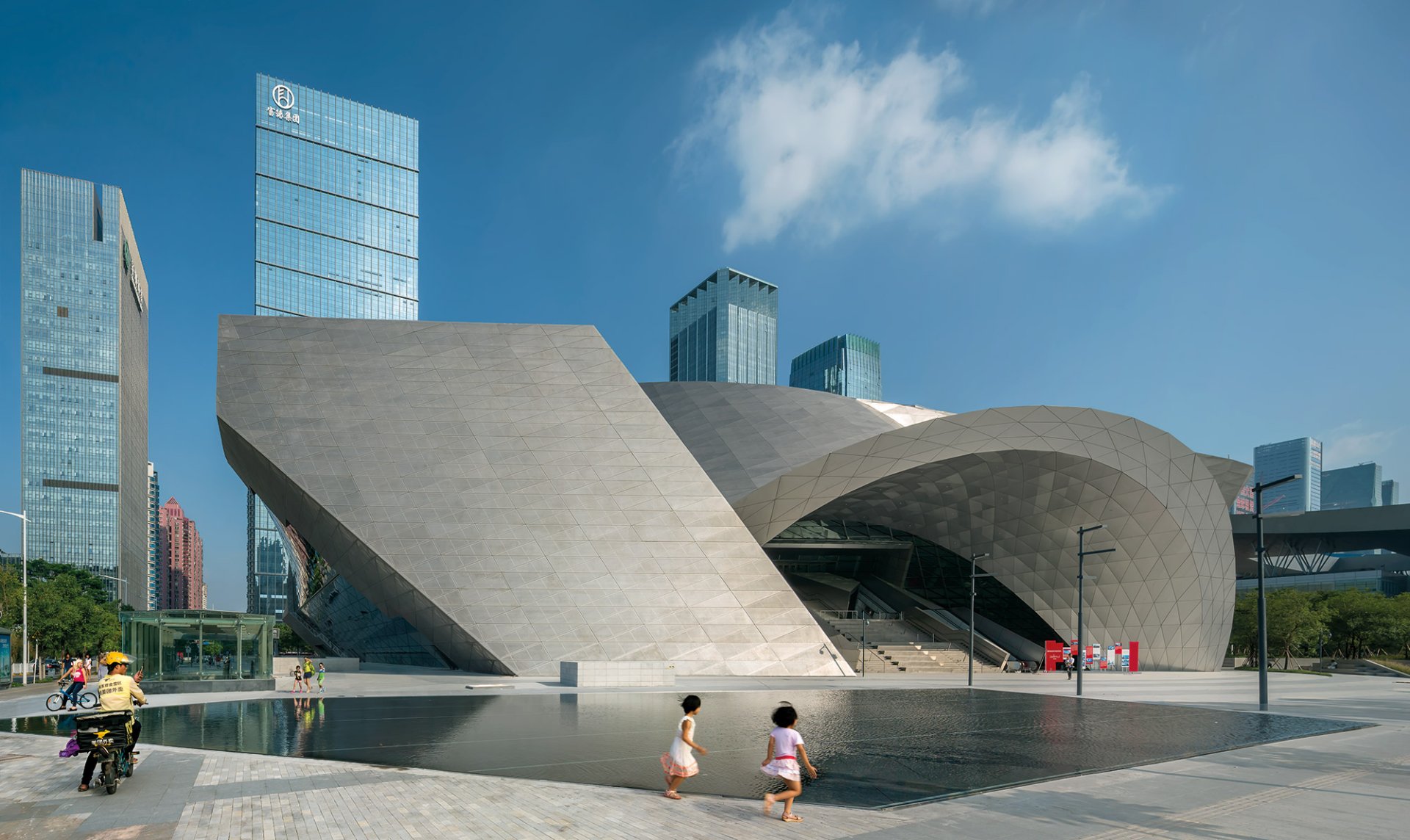 © Duccio Malagamba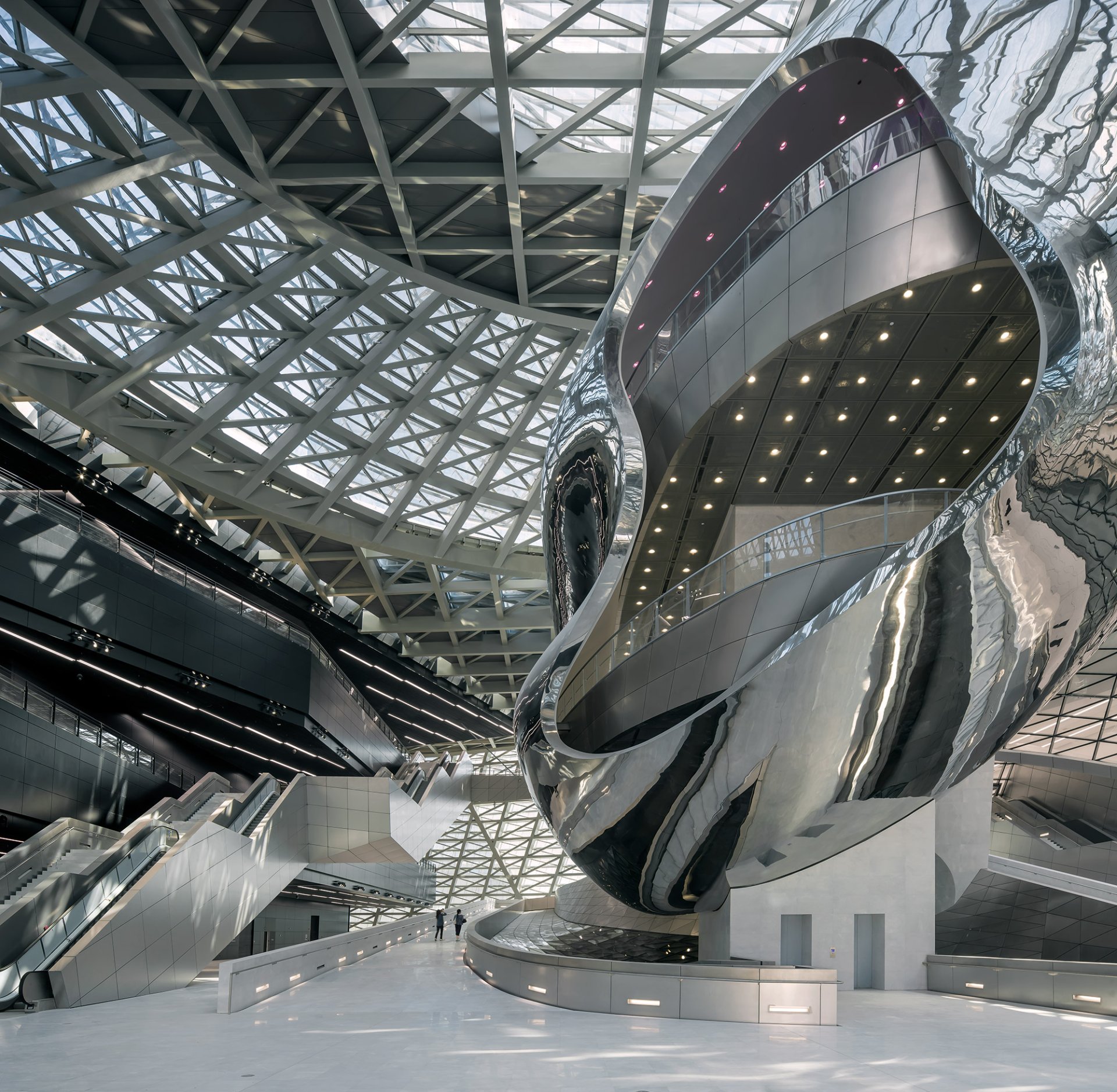 © Duccio Malagamba
© Coop Himmelb(l)au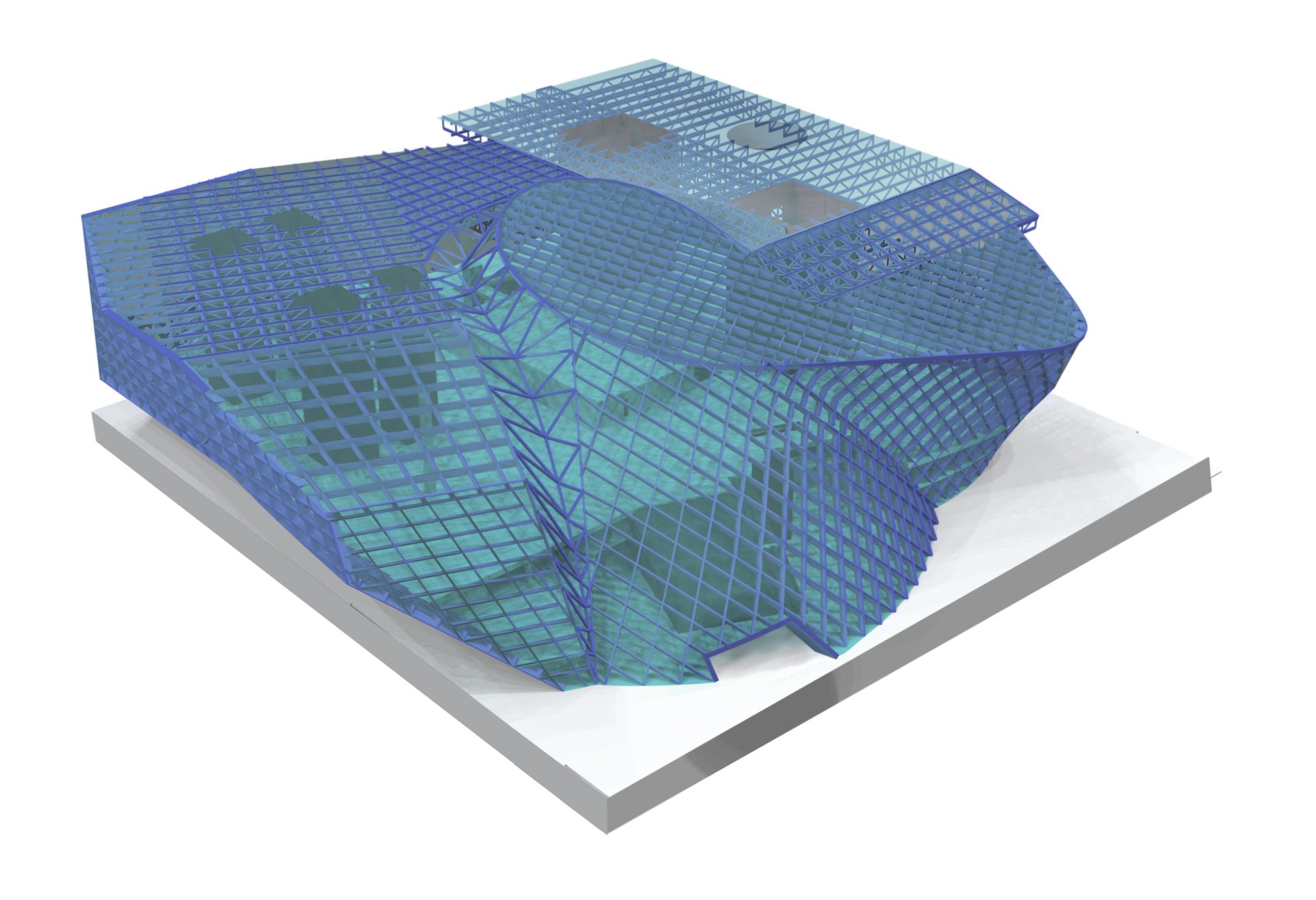 project description

The Shenzhen Municipal Culture Bureau has built a double museum for Contemporary Art & Planning Exhibition (MOCAPE) in the metropolis of Shenzhen in South China. The design consists of two museum volumes which are floating at a height of 10m above the massive podium building and are surrounded by a wide-spanning building envelope.
structure

The podium is built in reinforced concrete and extends from the basement up to +10.00 m. The cantilevering cores, which carry the floating museum bodies from level +20.00 m upwards, the up to 30m cantilevering slabs as well as the free-formed building envelope were designed as steel trusses. A giant truss, which is spanning between the entrance and the cores and is located within the prominent "throat" of the building, connects the individual steel structures of the entrance façades and assures their load-bearing plate effect. The structure is constructed on bored piles in the rock horizon.
The close cooperation with the local partners and authorities ensured a smooth planning process and handovers. Thus, an early approval of the structural design considering the earthquake resistance could be accomplished.
Data
Client:
Shenzhen Municipal Culture Bureau
Architect:
Coop Himmelb(l)au
Completion: 2016

GFA: 80,000 m² | NFA: 102,750 m²
Service:
Structural engineering
BIM
Publications
Mocape: Two institutions – one envelope – one public space
Simon Ruppert, Klaus Bollinger, Manfred Grohmann; in: Steel Construction, Verlag Ernst & Sohn, Berlin; 12,2019


Related Links