© Adrià Goula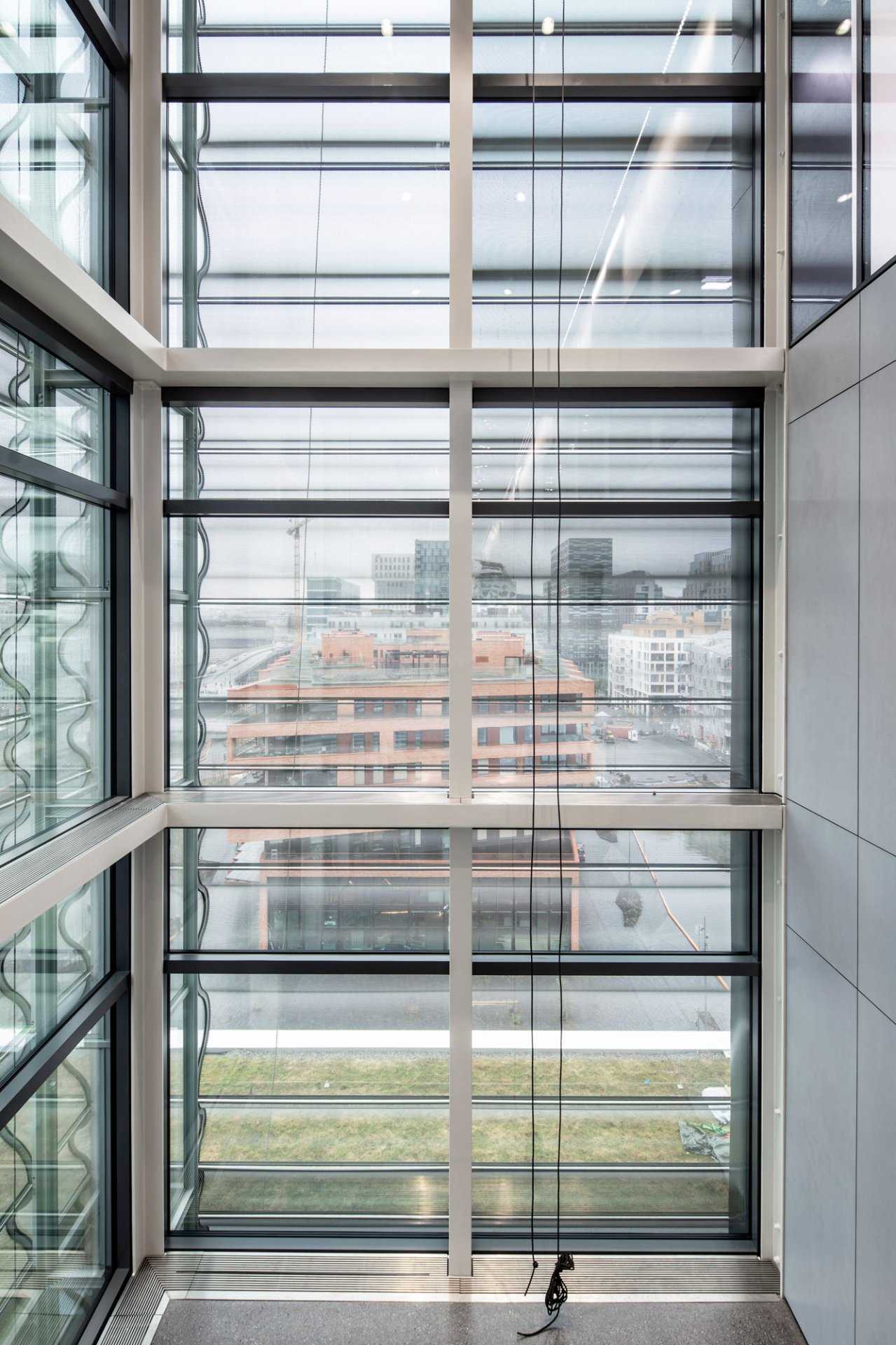 © Adrià Goula
© Adrià Goula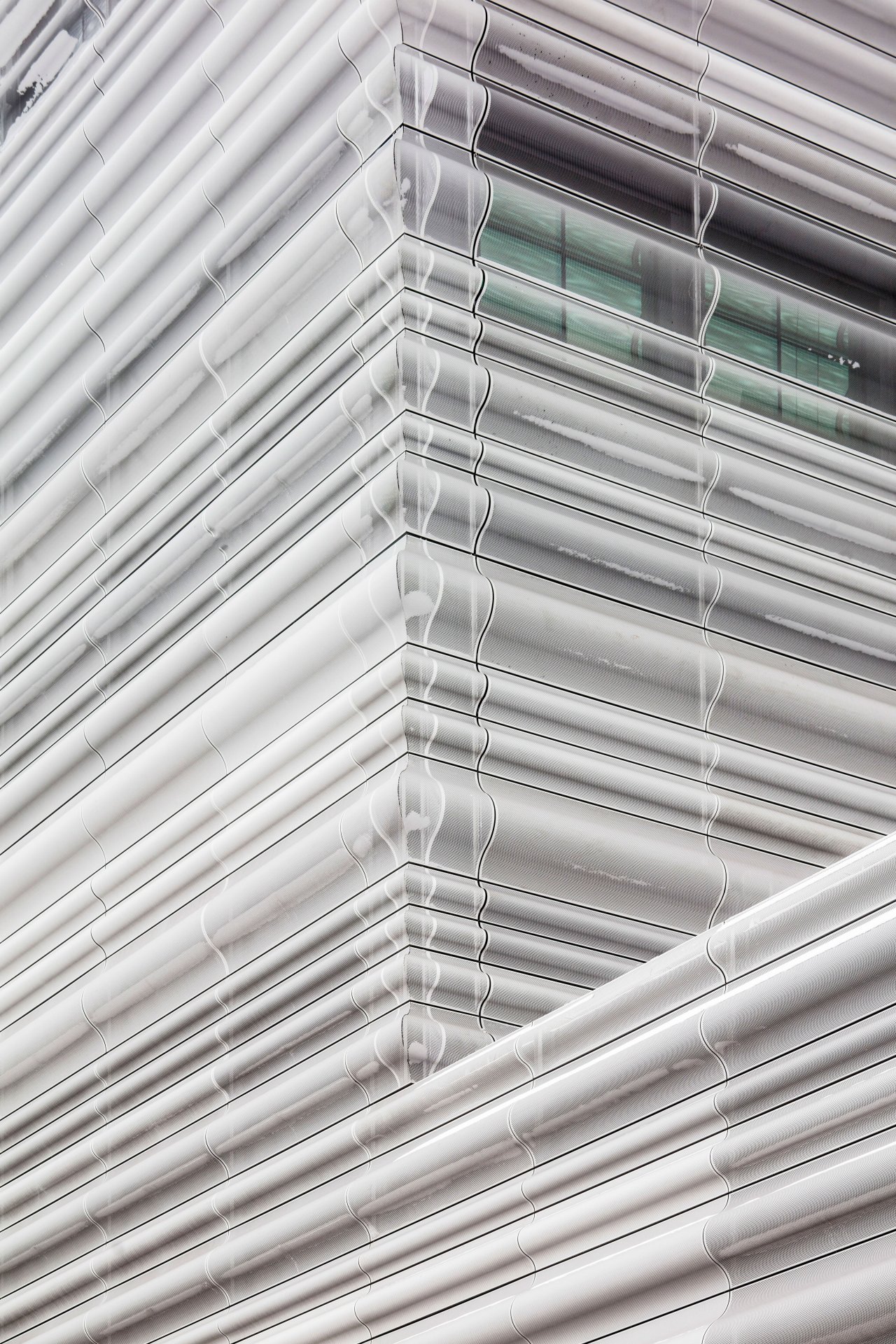 © Adrià Goula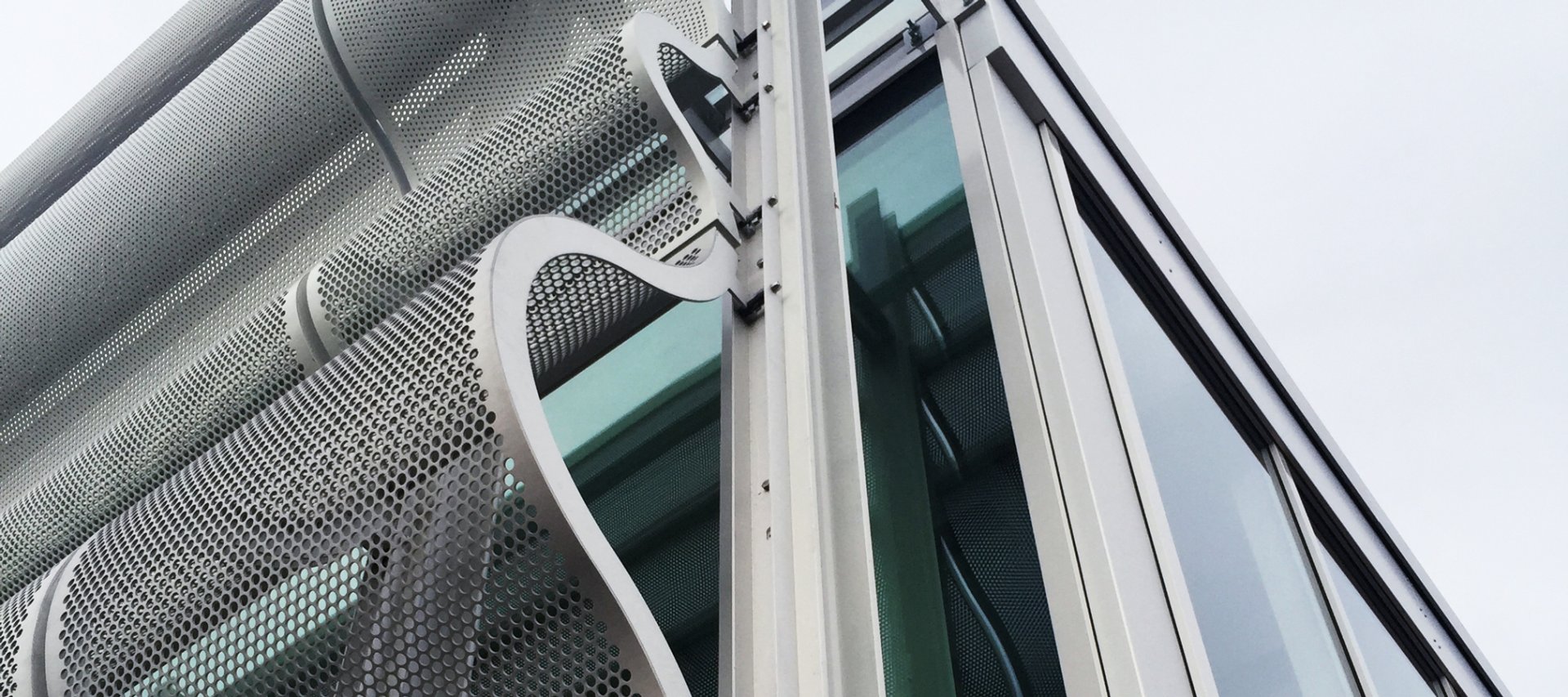 project description

The new Munch Museum in Oslo houses on 26,300 m² exhibition halls, event rooms, depots and office spaces. On the basement floors, there is an auditorium and a cinema, rooms for workshops, readings and concerts as well as two restaurants and a roof terrace.
The most striking features of this 13-storey new building are the inclined head towards the opera house and the city centre and a façade of corrugated and perforated aluminium panels, which creates iridescent effects.
B+G was responsible, among other things, for the development of a façade concept considering various passive house requirements.
façade

The final façade solution consists of a single back-ventilated layer with corrugated external perforated aluminium panes. This composition meets both functional requirements, such as climate conditions, energy technology, maintenance, daylight, and the needs of a visibly permeable structure linking the interior of the museum with the adjacent Bjørvika Fjord. The west side of the façade is dynamically designed and the most challenging point with regard to energy consumption. The solution here is to modify the placement of the corrugated panels with different degrees of perforation and to use glass with different G-values in the outer façade.
Data
Client:
City of Oslo, Norway
Architect:
Herreros Arquitectos
Completion: 2020

GFA: 12,300 m² | Height: 60 m | In collaboration with: Multiconsult, BGKI | Glazed façade: 7,000 m² | Passive house
Service:
Façade engineering