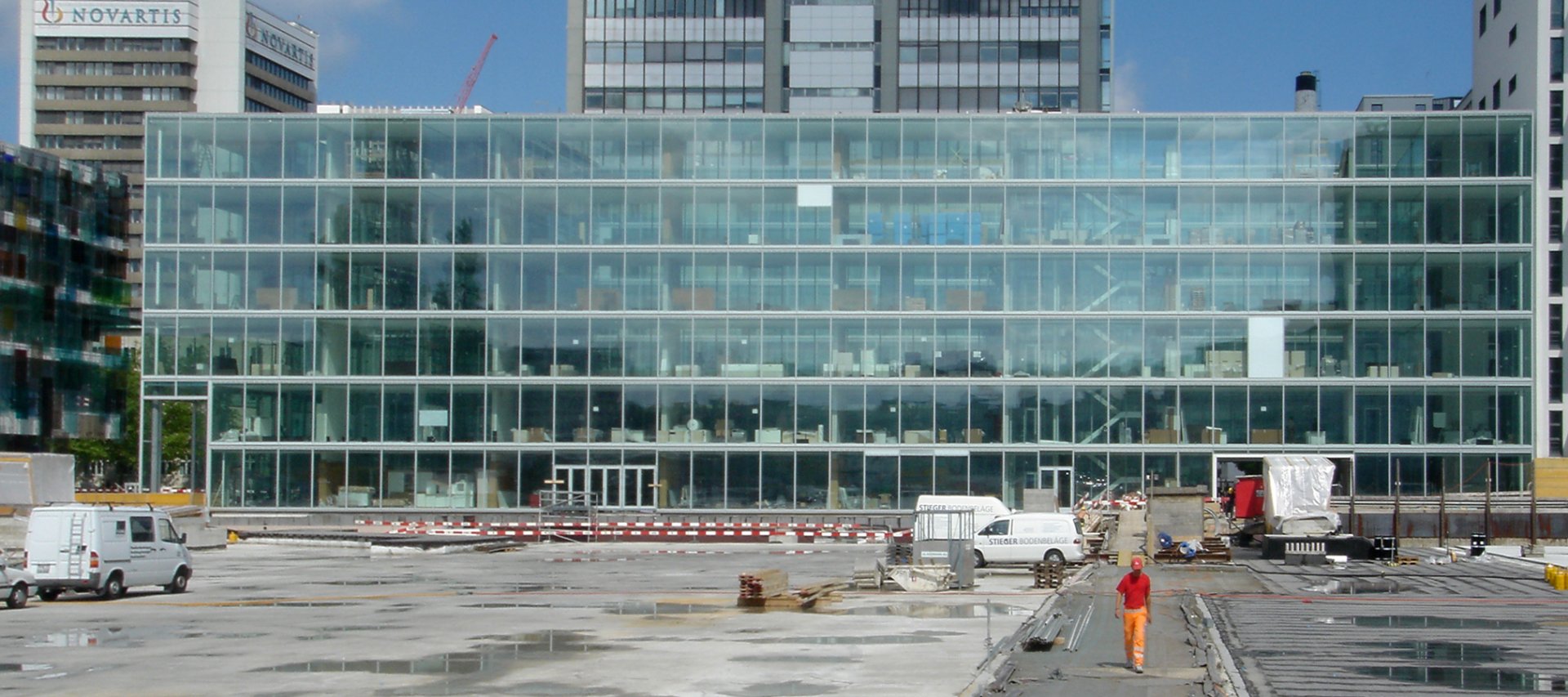 © Nicole Berganski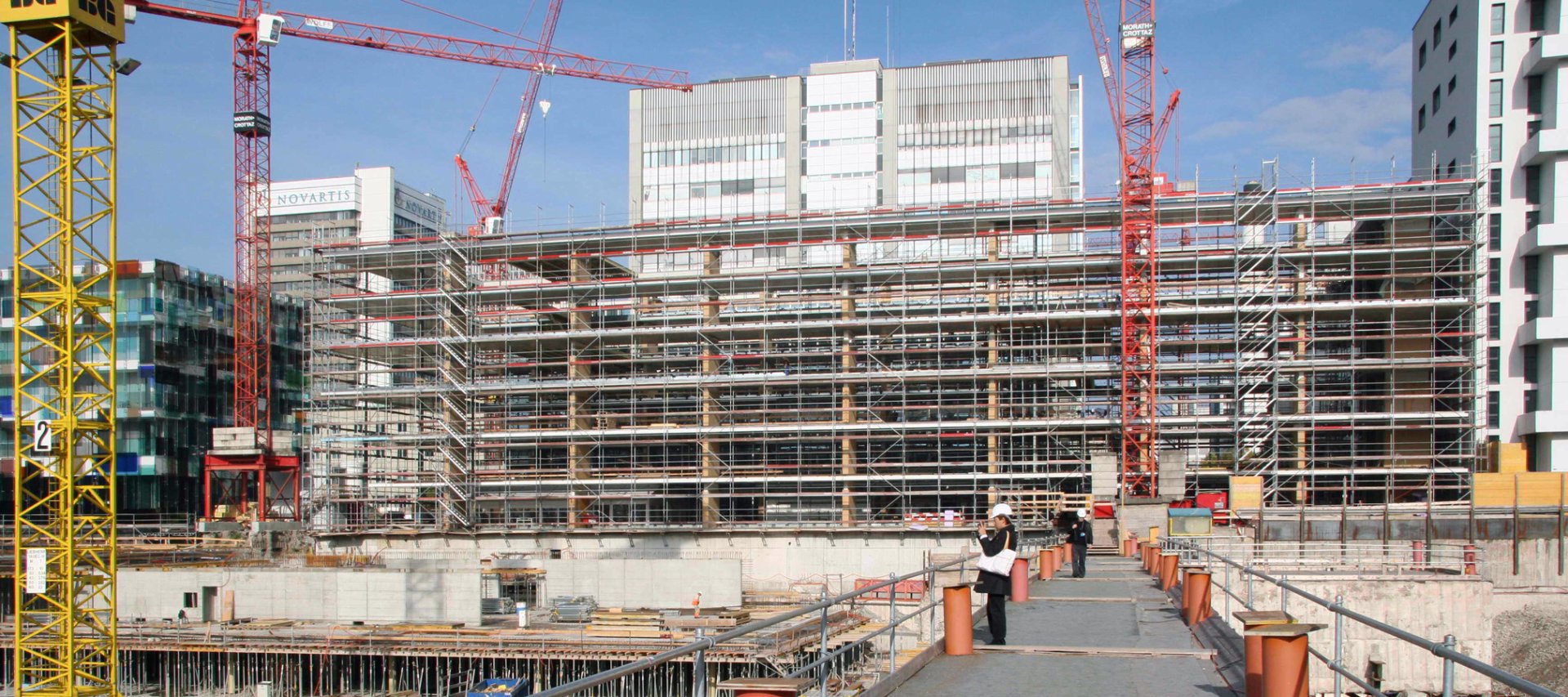 © Nicole Berganski
© Nicole Berganski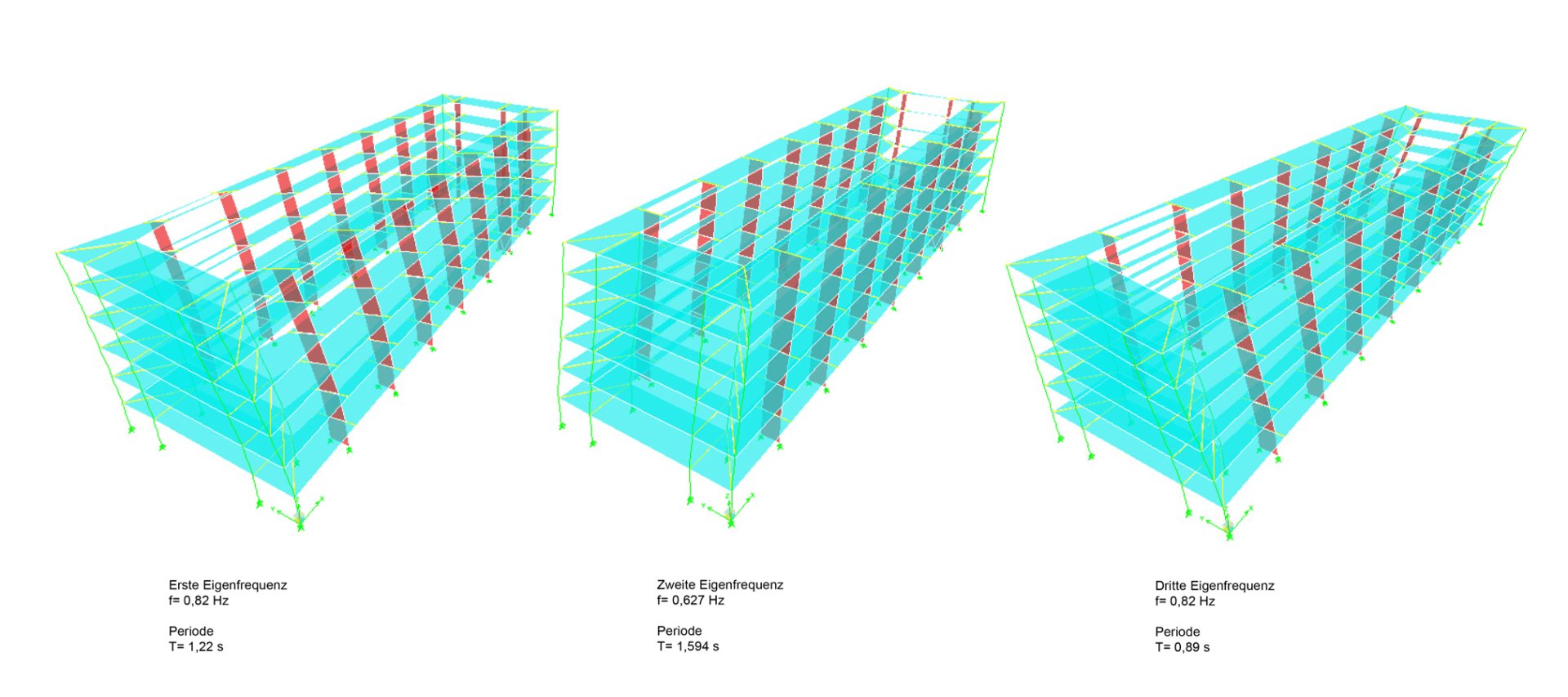 project description

An office and visitor centre, in addition to other building projects, has been constructed on the Novartis AG site in Basel. The building includes a lower ground and five upper storeys as well as a mezzanine. In the upper storeys, there are 280 work places. The floor space is 84 x 22.5 m. The inner court is spanned by bond bridges and communication centres.
structure

The building is marked by great transparency and the repetition of the same basic elements: concrete floor slabs, concrete diaphragms and complete exterior glass walls. In the design stage the building was planned as a reinforced concrete framework construction connected with individual stabilizing diaphragms. To reduce the vertical loads a "bubble roof" system was used which allows for a reduction of its self weight by up to 20%.
The steel construction envisaged for the communication centre links the office blocks in the upper storeys.

Data
Client:
Novartis Pharma
Architect:
SANAA Kazuyo Sejima & Ryue Nishizawa
Completion: 2006

GFA: 7,200 m² | Gross volume: 26,500 m³ | In collaboration with: Walther Mory Maier AG, Basel
Service:
Structural engineering
Earthquake engineering