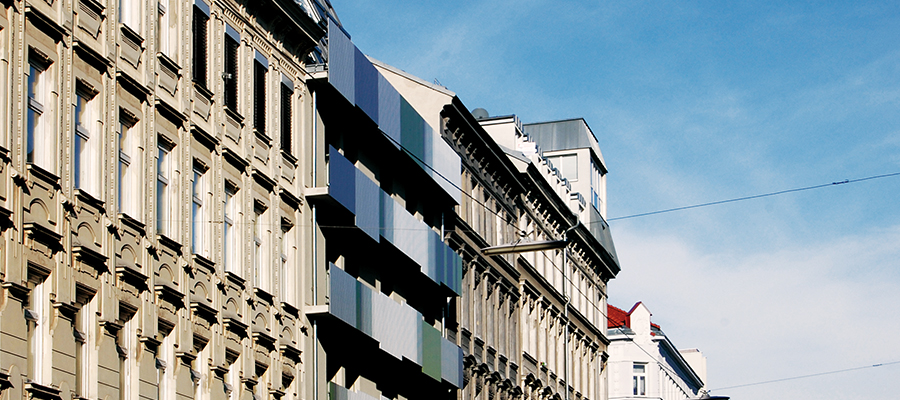 © querkraft architekten & PRISMA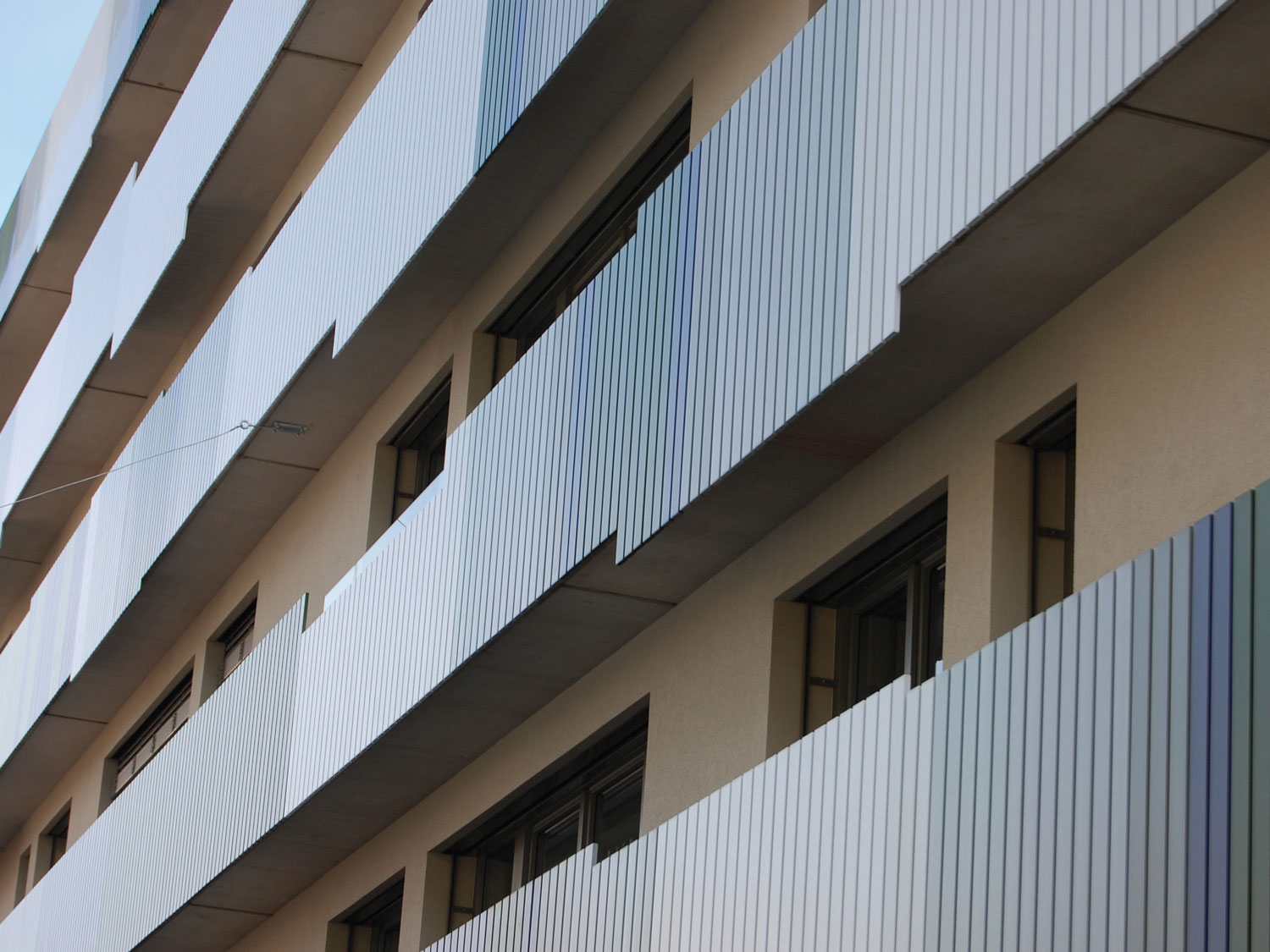 © querkraft architekten & PRISMA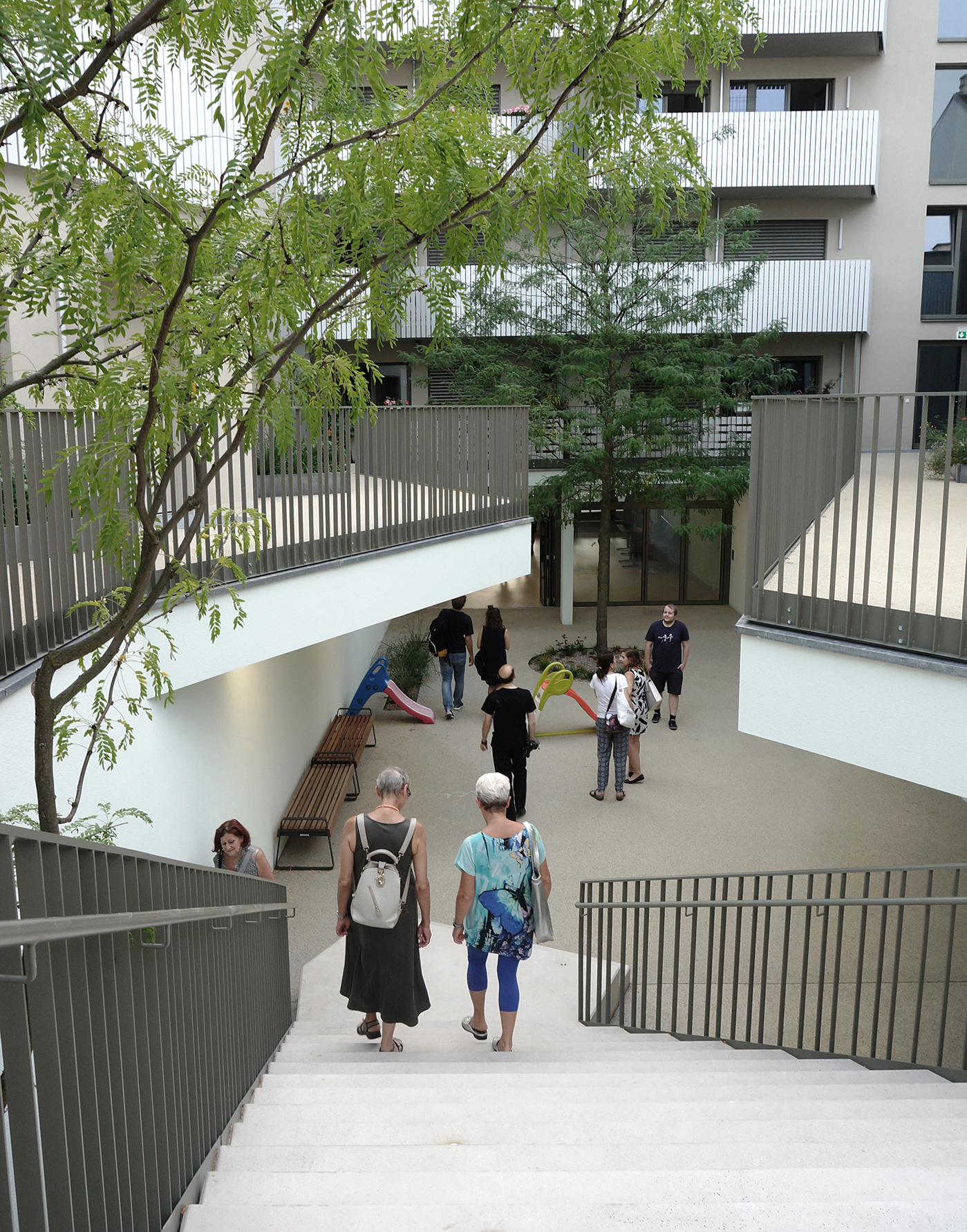 © PRISMA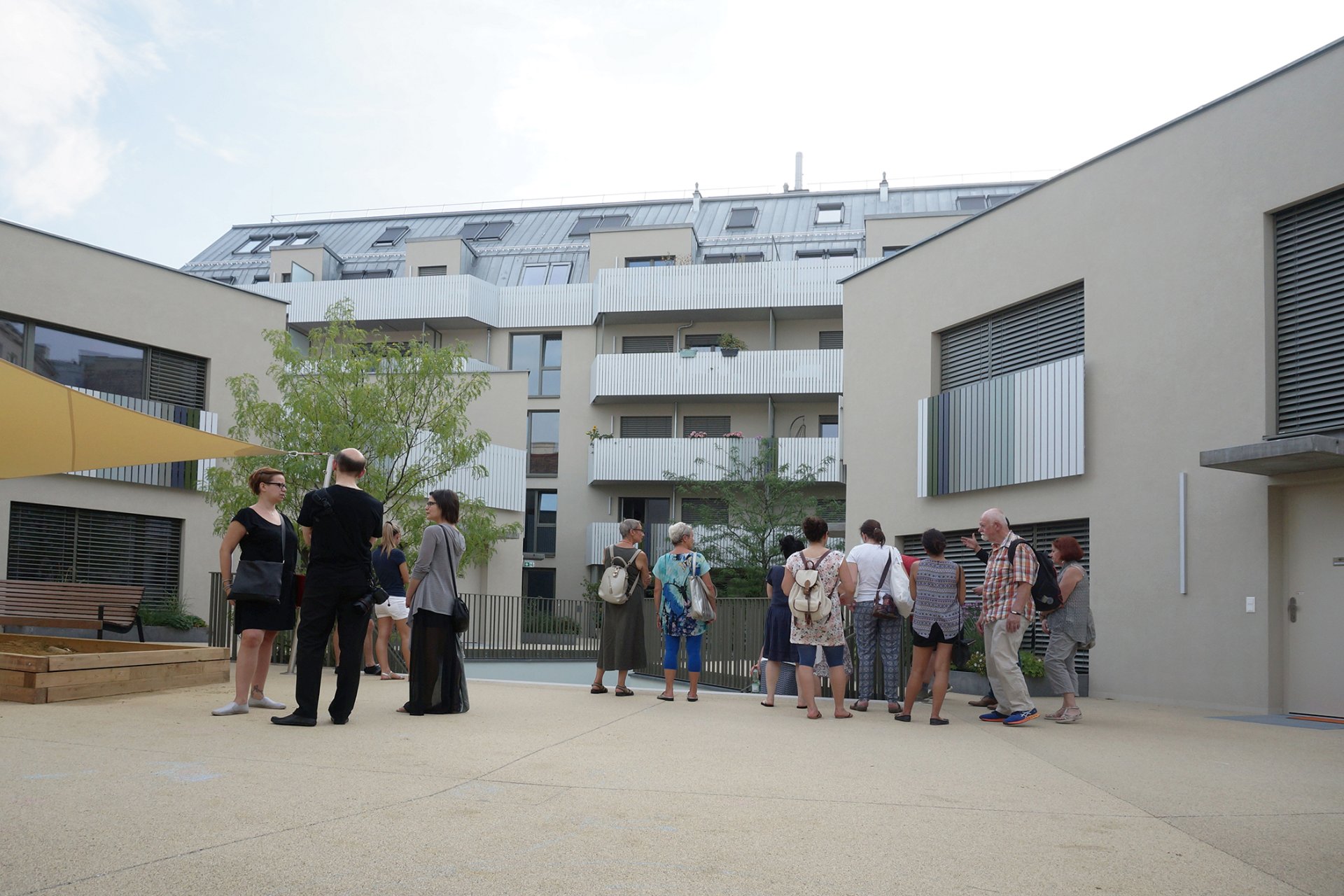 © PRISMA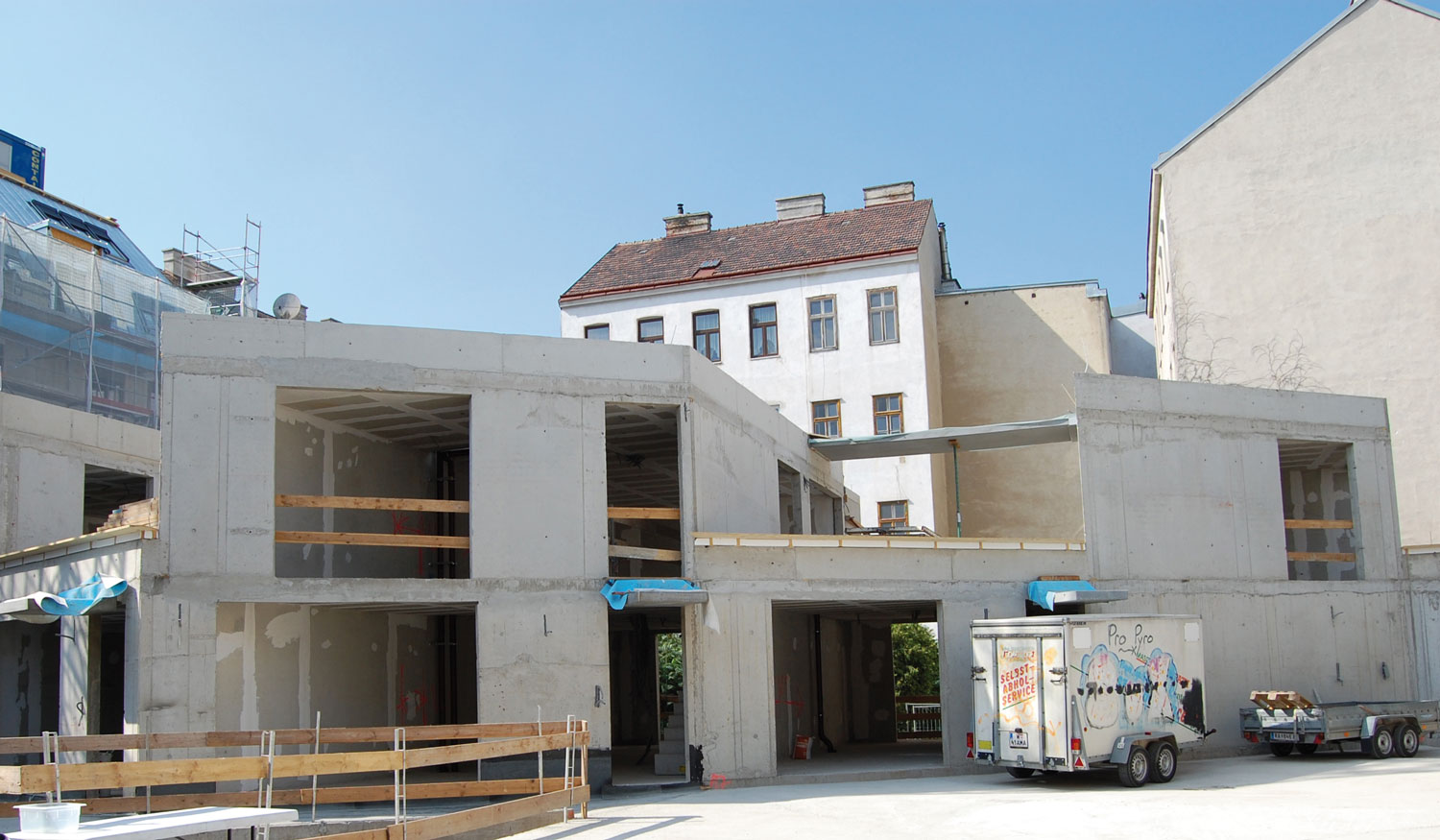 © querkraft architekten & PRISMA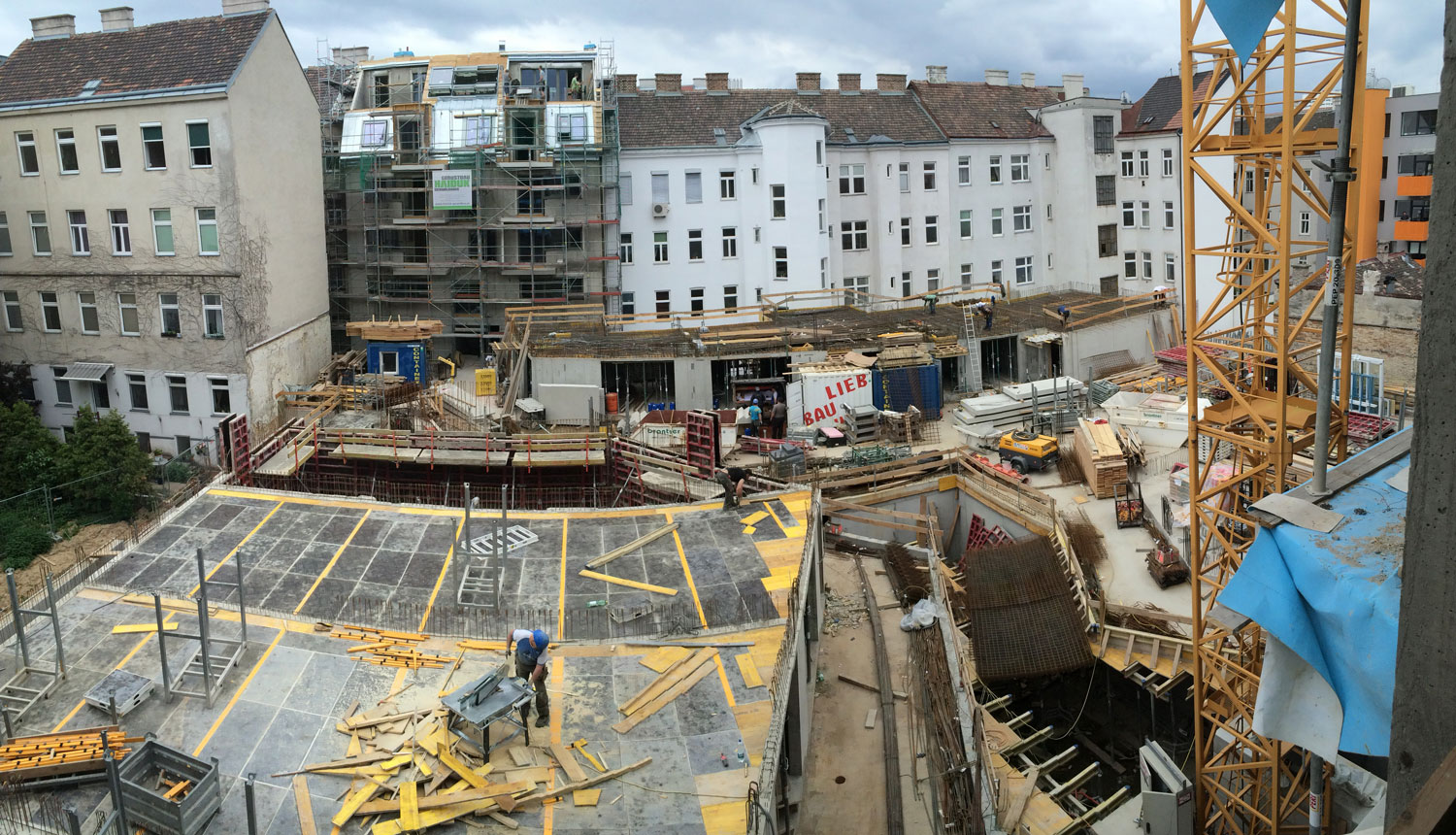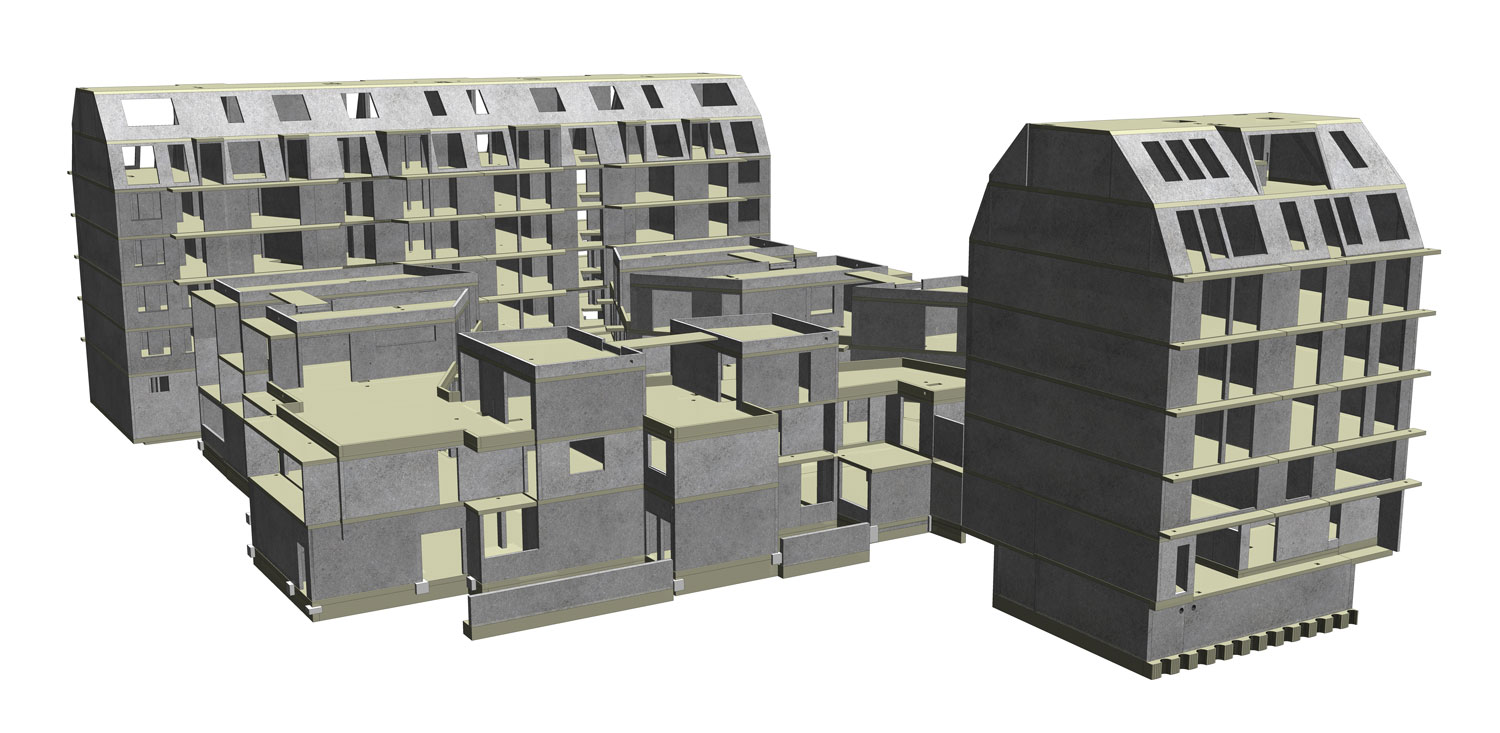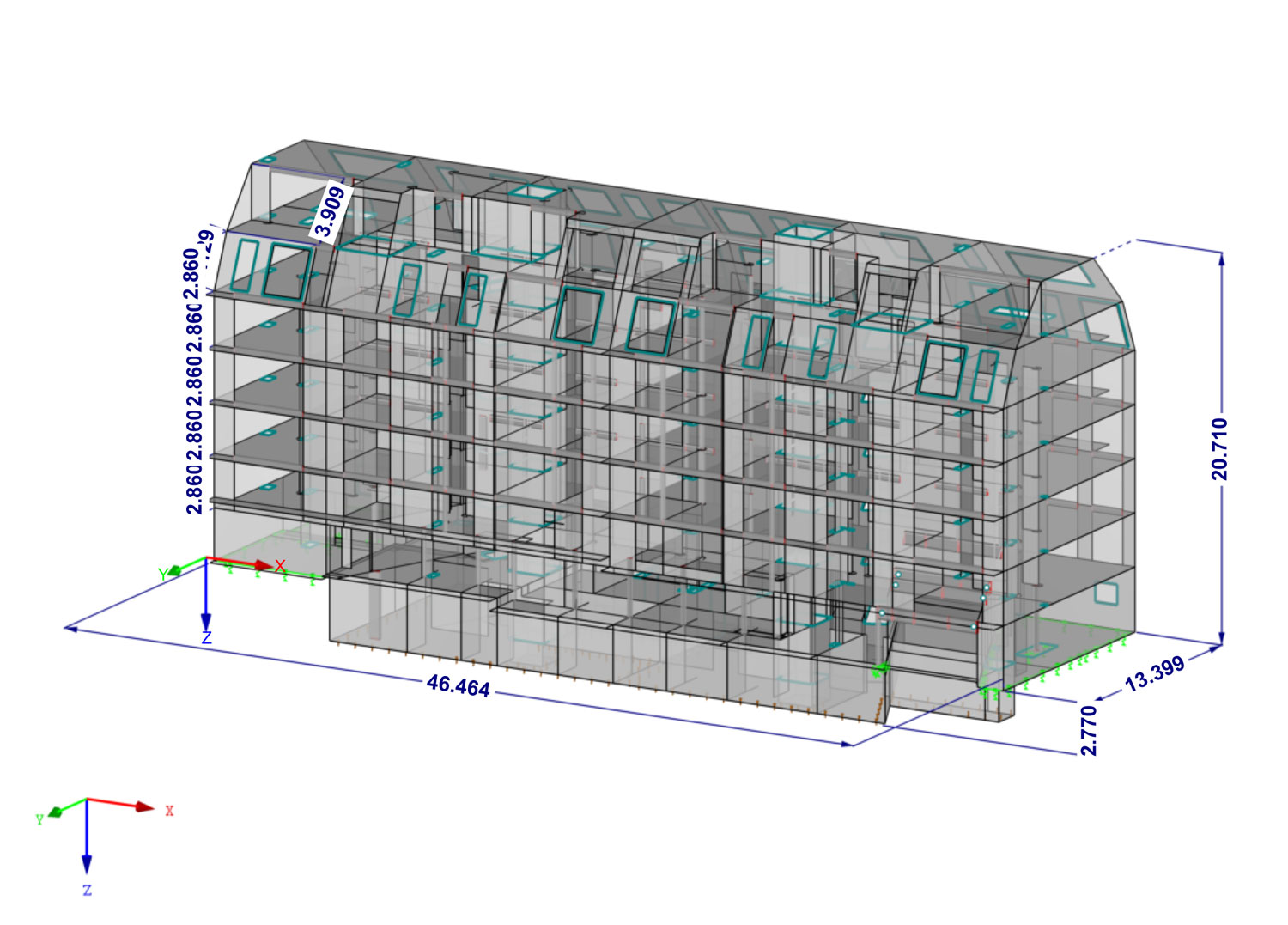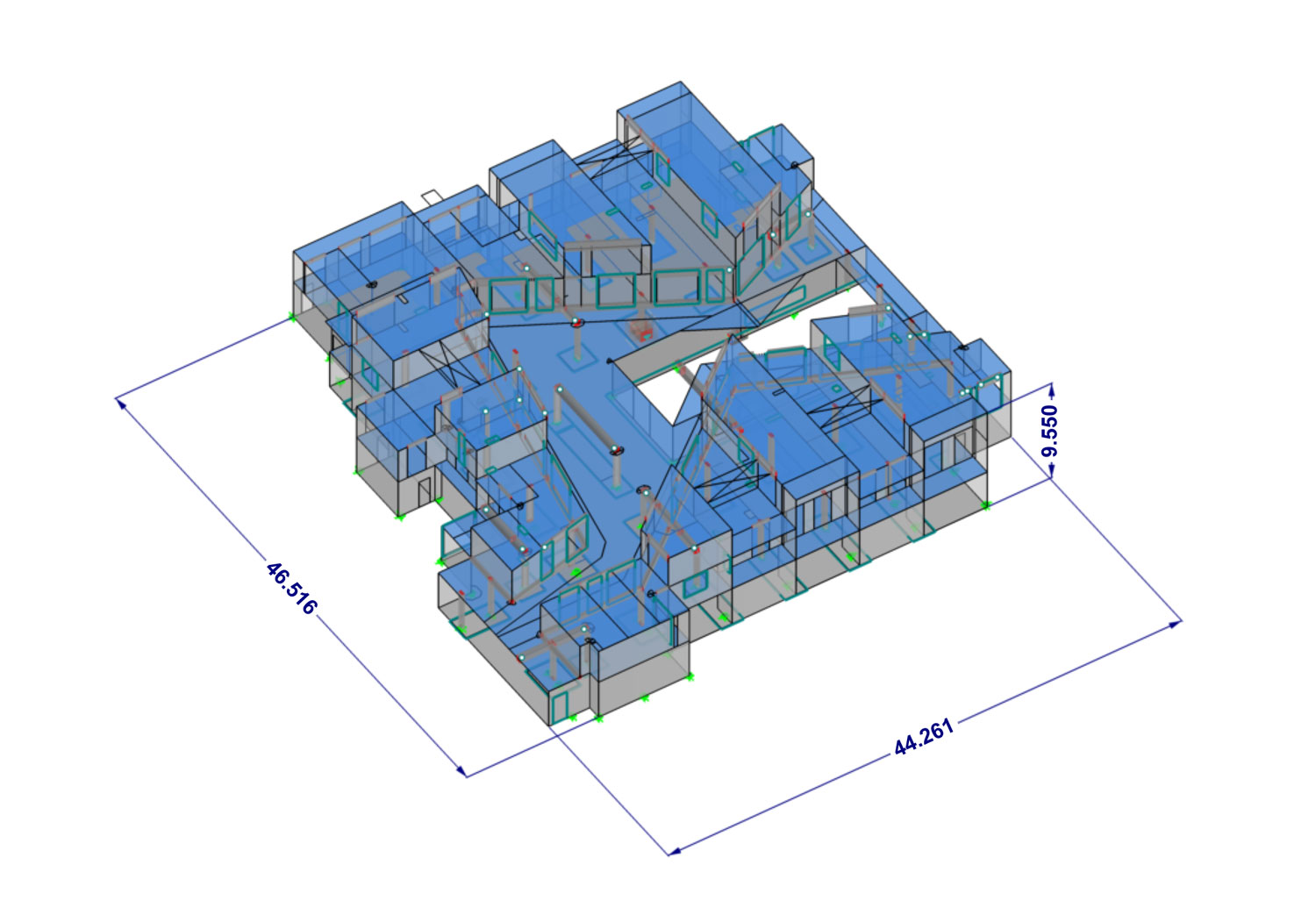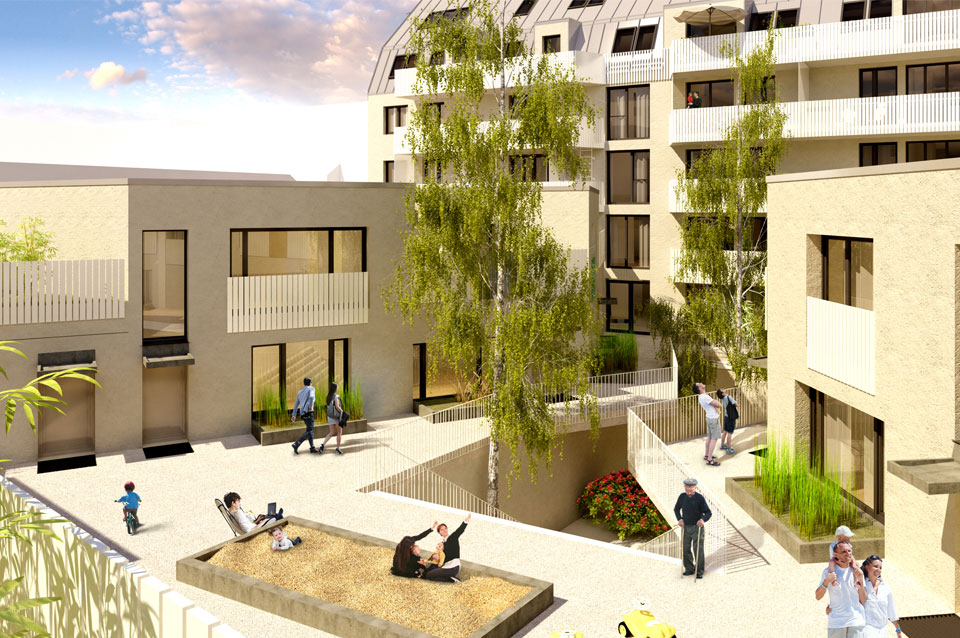 © querkraft architekten & PRISMA
project description

62 condominiums have been built on the site of a former screw factory and turned the site into a lively quarter based on urbanism and recreation.
Inside the complex is located a village square lined with town houses. Public space with facilities for the community faces the street through the neighborhood. The façades are characterized by many shades of green and gray irregular arranged metal slats. They are arranged in front of the storey-high windows and give the building an exciting appeareance.
structure

The residential complex is divided into three volumes in reinforced concrete construction which are statically decoupled from each other by structural joints. The two volumes facing the street each have a basement, a lower floor and 6 upper floors while the upper two top floors being designed as attic storeys with coffin covers. The inner courtyard is on the ground floor with a garage level. On which are located free spaces and 2 appartment upper floors. The roofing surface loads are transferred into the façade walls and interiour wall panels. The horizontal forces are transferred into the foundation.
Data
Client:
Prisma Zentrum für Standort- und Stadtentwicklung, Vienna, Austria
Architect:
querkraft architekten ZT GmbH, Vienna, Austria
Completion: 2015

GFA: 5,931 m²
Service:
Structural engineering