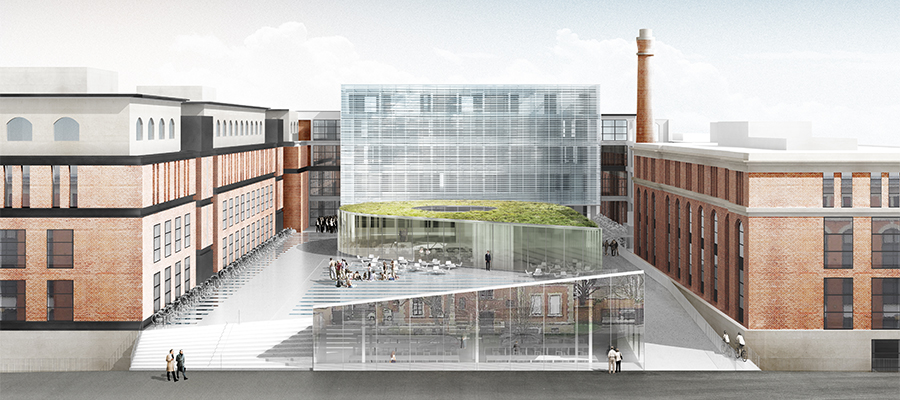 © XDGA - Xaveer De Geyter Architects
© XDGA - Xaveer De Geyter Architects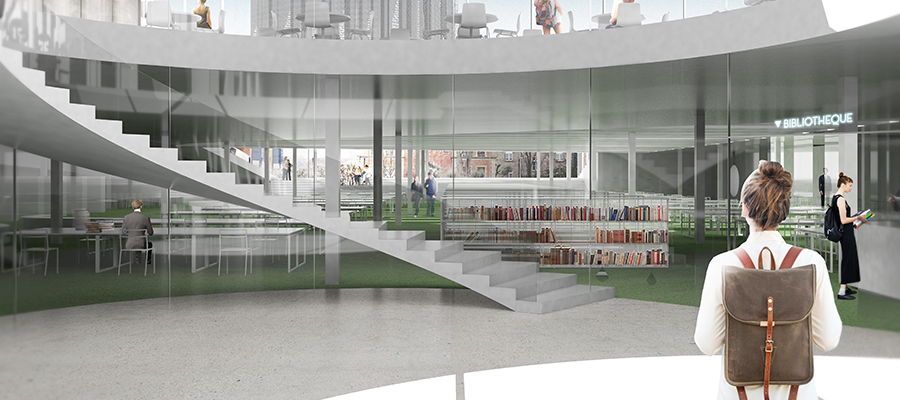 © XDGA - Xaveer De Geyter Architects
© XDGA - Xaveer De Geyter Architects
project description

The PEGE (Pôle Européen d'Economie et de Gestion) building was originally a brick barracks. The site, converted in the 90s, consists of several separate buildings. The project articulates and improves this ensemble's functioning with the addition of a library, cafeteria, new reception hall, offices, rooms for student activities, classrooms and sixty parking spaces in the basement.
The project breathes new life into two major communal spaces: the interior vertical street, the building's inner reference level, and the library/horizontal courtyard, its exterior reference level. The courtyard comprises two glass pavilions: the north pavilion housing a cafeteria and the entrance to the library, and a south pavillion housing an open-air amphitheatre and allowing light into the library on two levels.
structure

This project will be built on existing parking infrastructures, part of which will be kept and converted to enable the site's exploitation. This restructuration of an occupied site involves several complex techniques; underpinning, foundation work at water-table level, creation of a pressurised apron, reinforcements of the existing structure, creation of mixed steel-concrete floors in reduced spaces. Part of these structures will remain visible and contribute to the project's architectural quality.
Data
Client:
Région Alsace
Architect:
XDGA
Competition: 1st prize (2013)
Start of planning: 2013
Expected completion: 2021

NFA: 10,500 m²
Service:
Structural engineering