© Kristof Lemp
© Kristof Lemp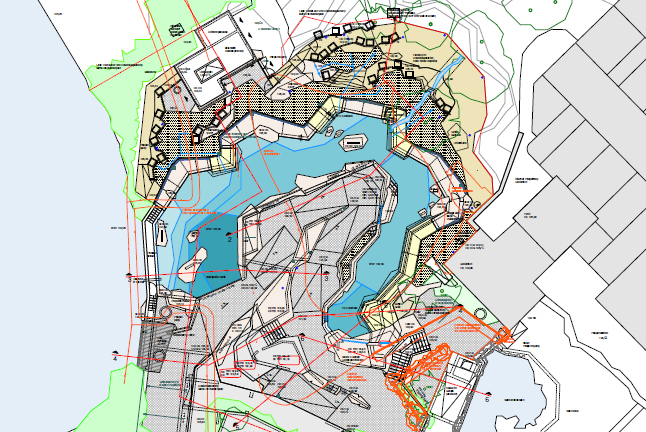 © Stadt Frankfurt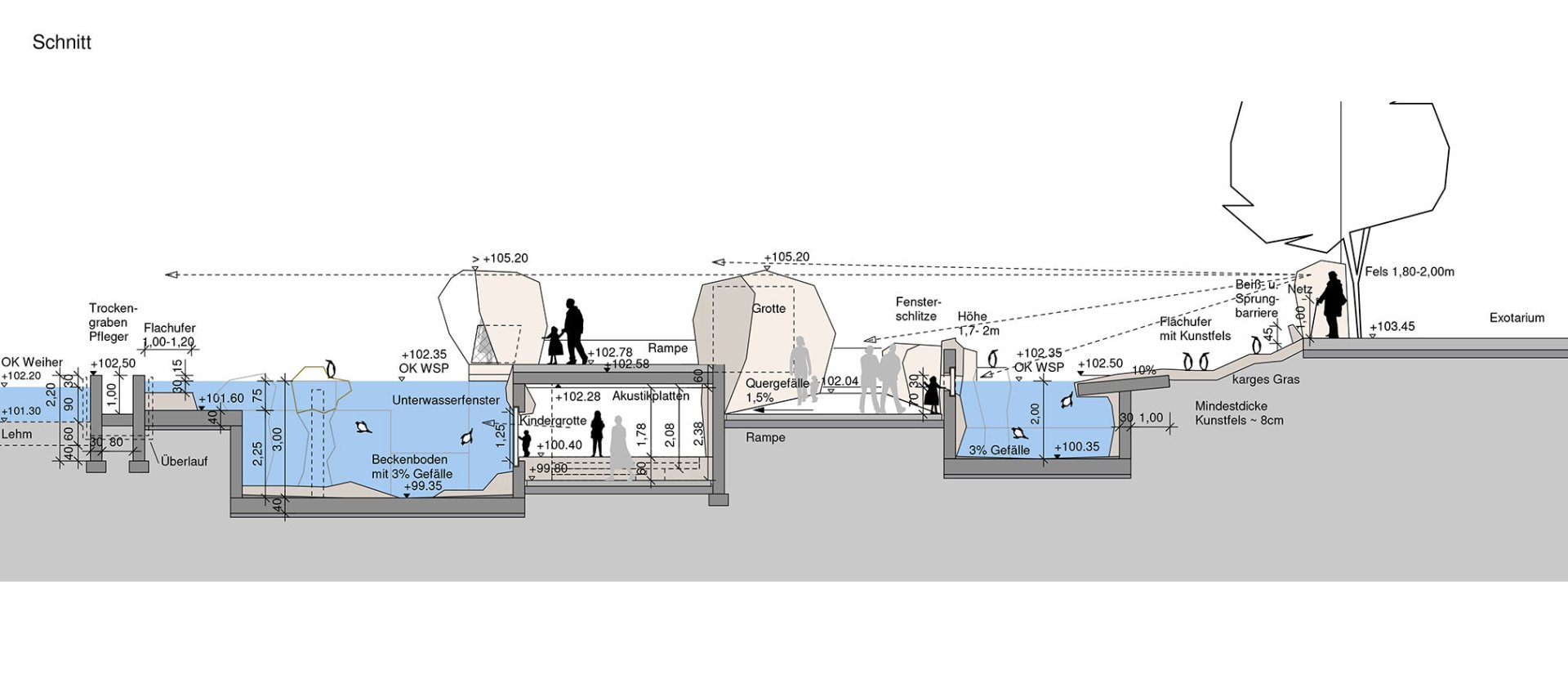 © ARGE Fay Architekten + liquid architekten
project description

On the site of the Frankfurt Zoo a new facility for penguins has been built. The new enclosure consists of a water basin with an adjoining technical building as well as paths and ramps for the visitors. Furthermore, there is a roofed exhibition space with insights into the underwater world. The structures are designed as massive construction.
structure

The basin consists of a raft with various heights and fixed border walls in watertight reinforced concrete. The adjoining visitors' and exhibition area, as well as the technical building, are built in reinforced concrete.
The ramps comprise cantilevered retaining walls on a frost-resisting base. Both the basin and the technical building are secured against uplift by the means of micro piles.
Data
Client:
City of Frankfurt, Germany
Architect:
FAY & SCHLIMBACH ARCHITEKTEN
liquid architekten
Completion: 2019

Total site: approx. 800 m² | Water expanse: 435 m³
Service:
Structural engineering
Related Links