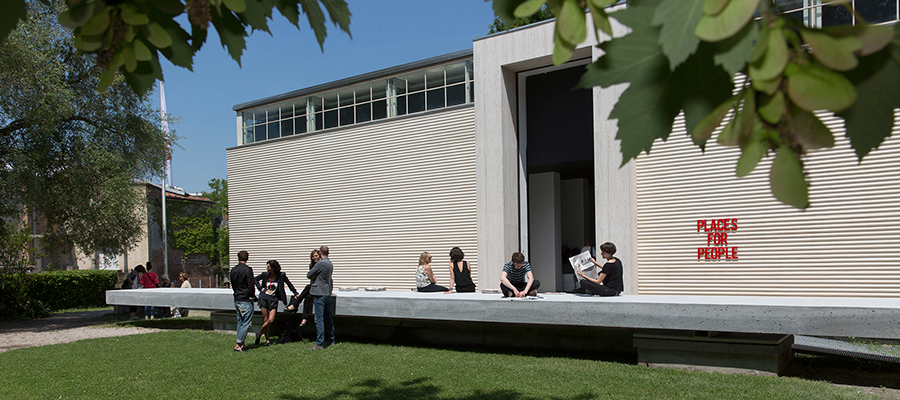 © Paul Kranzler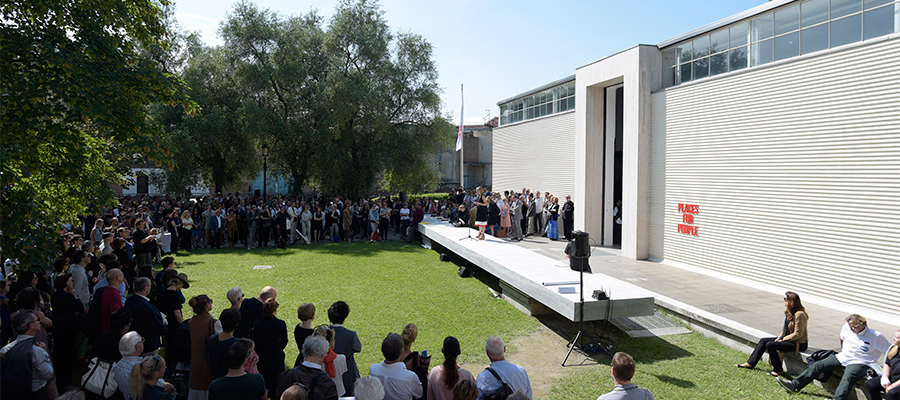 © Matthias Cremer

project description

The design of Delugan Meissl Associated Architects for the Austrian Pavilion at the Architecture Biennale in Venice reacts to the architecture of the pavilion and the spatial sculpture with a three-part ensemble of table-like elements. The first element is a concrete platform that stretches along the front of the pavilion and acts as in invitation to the visitors to make use of it.
Bollinger+Grohmann provided expert advice on the implementation of the design and supported its realisation as a sponsor.

structure

The platform for the Biennale pavilion was calculated as a beam on two supports with a total length of 18m. The beam cantilevers at each end three and five meters. In the design of the supports, it had to be taken into account that the delivery to the building site needed to be without hoists. The main support members are five parallel arranged HEB 240 steel beams on which a 7.5cm thick concrete slab with 7.5cm is superimposed. This was regarded as non-supporting and manufactured locally.
Data
Client:
The Federal Chancellery Austria
La Biennale
Architect:
Delugan Meissl Associated Architects
Completion: 2016

Service:
Structural engineering
Related Links