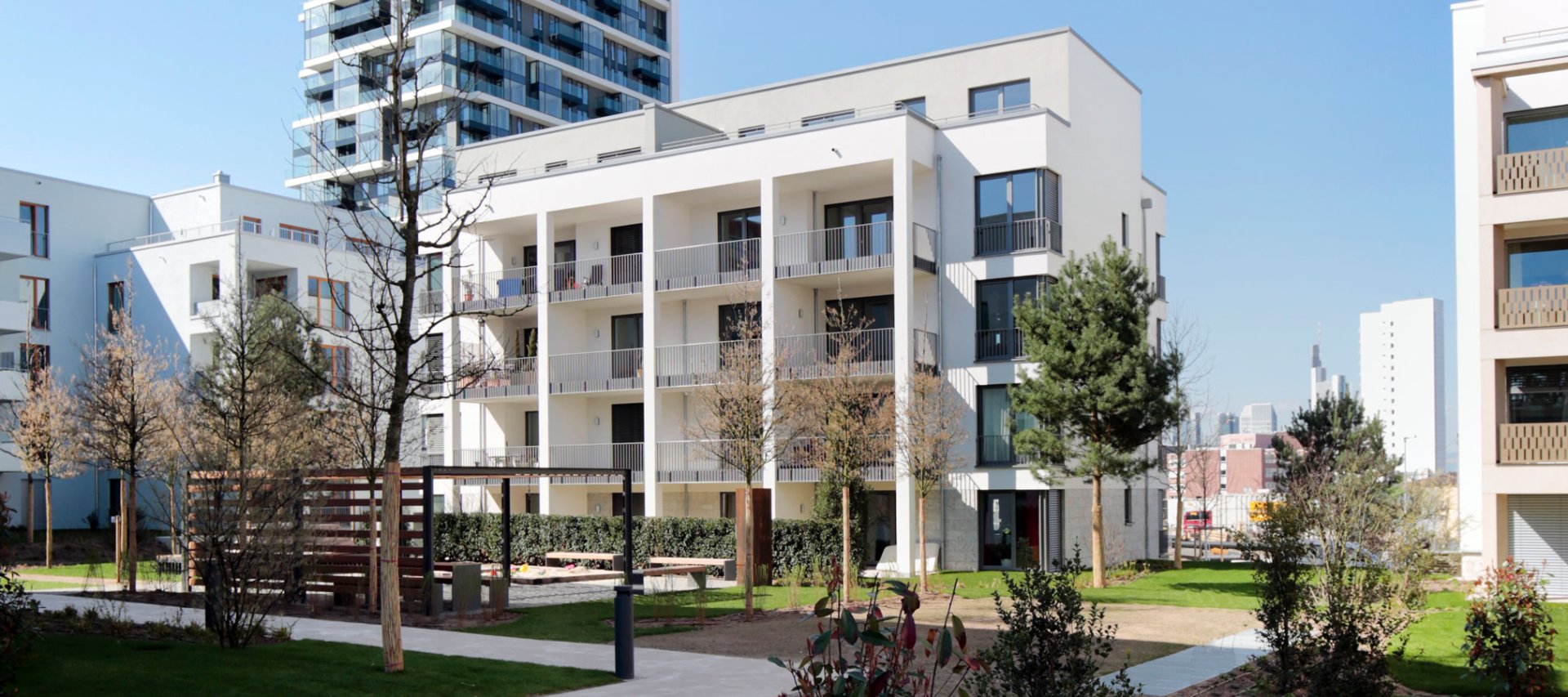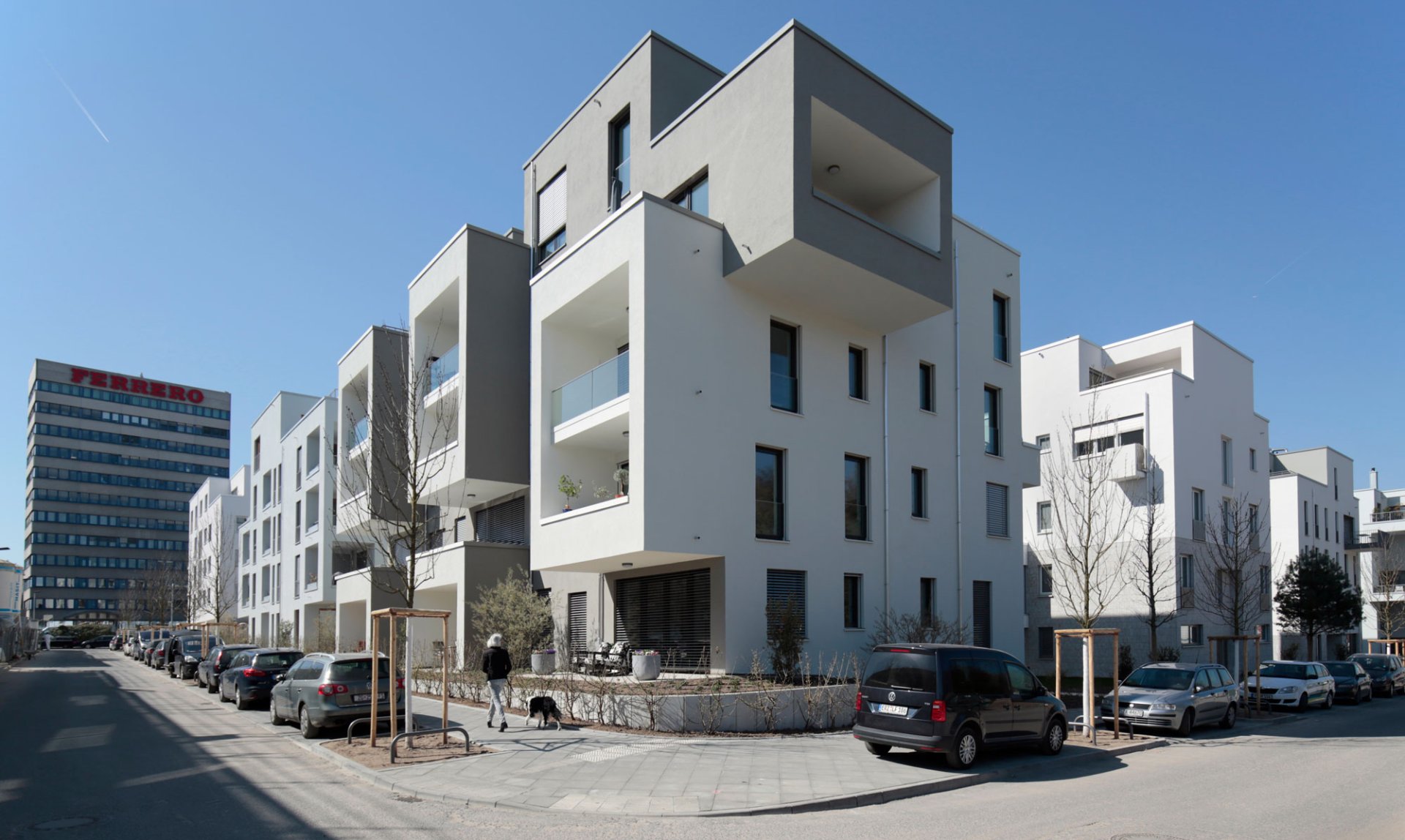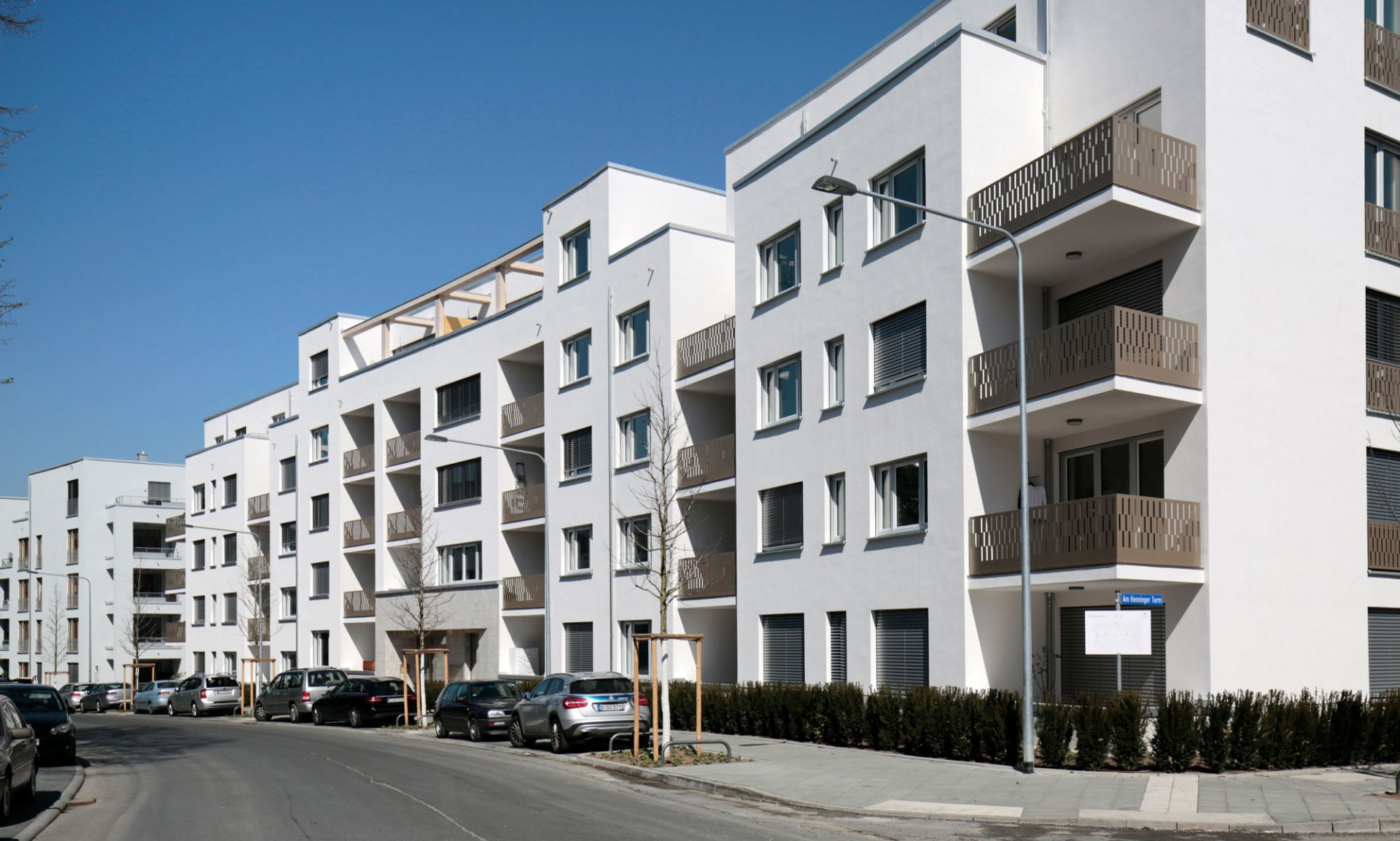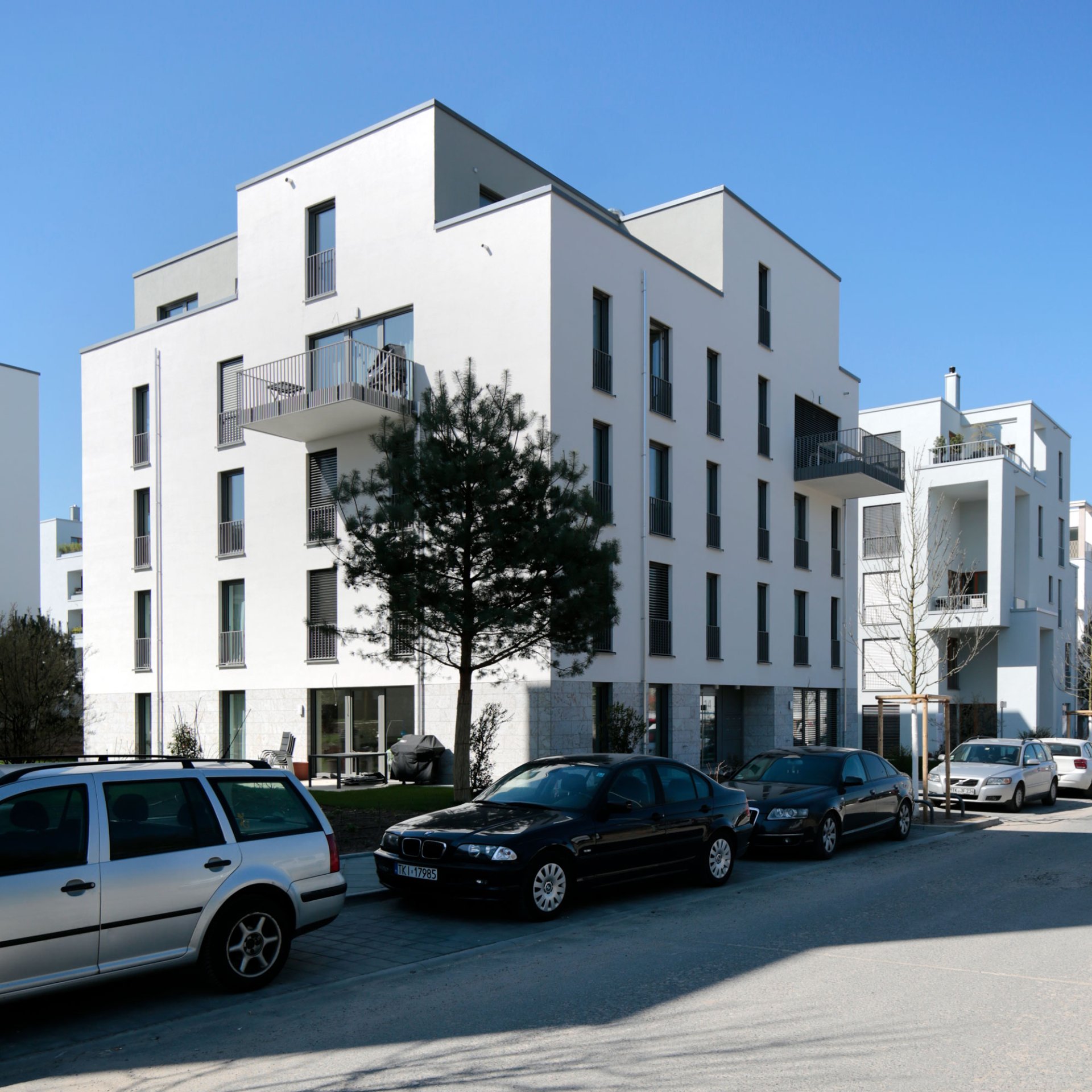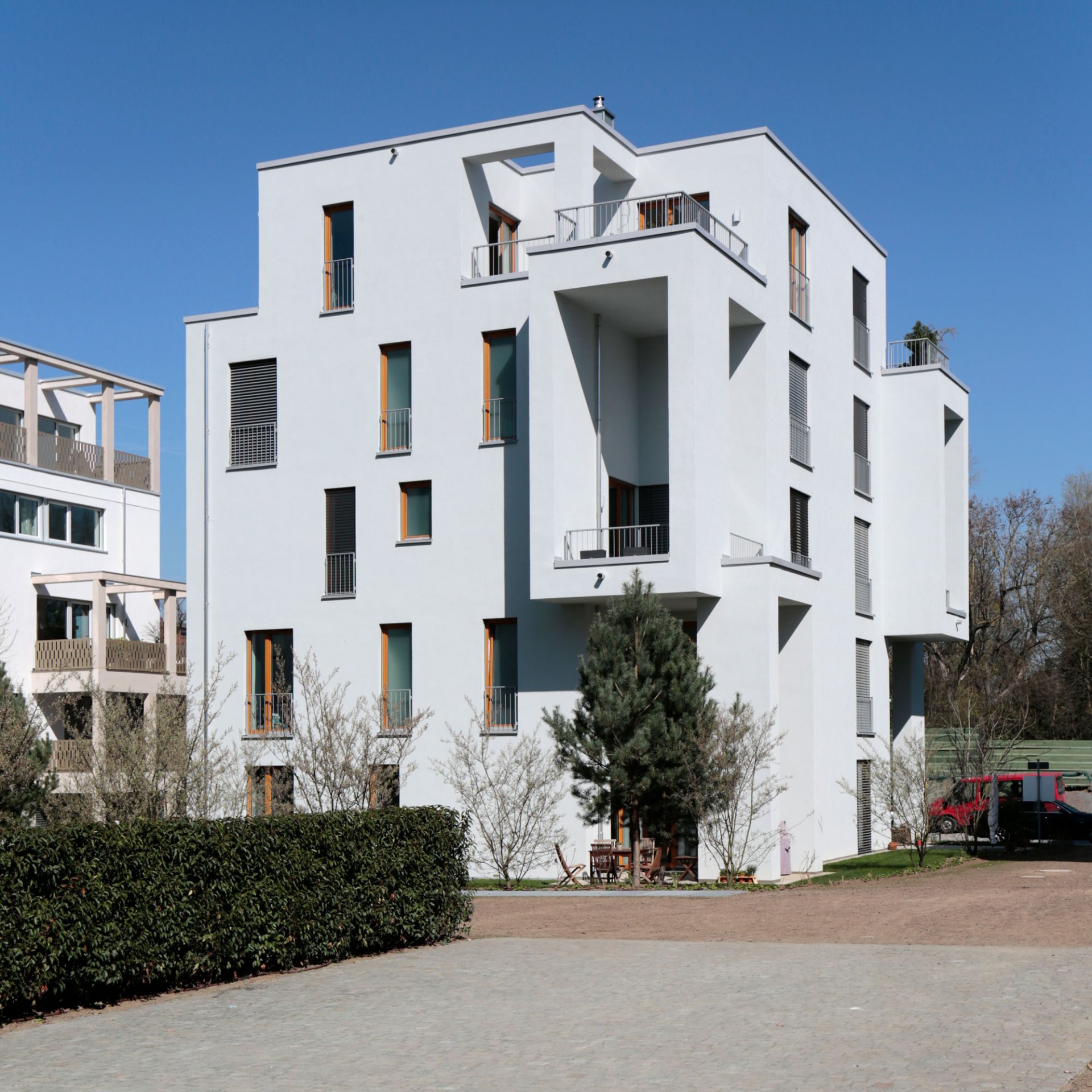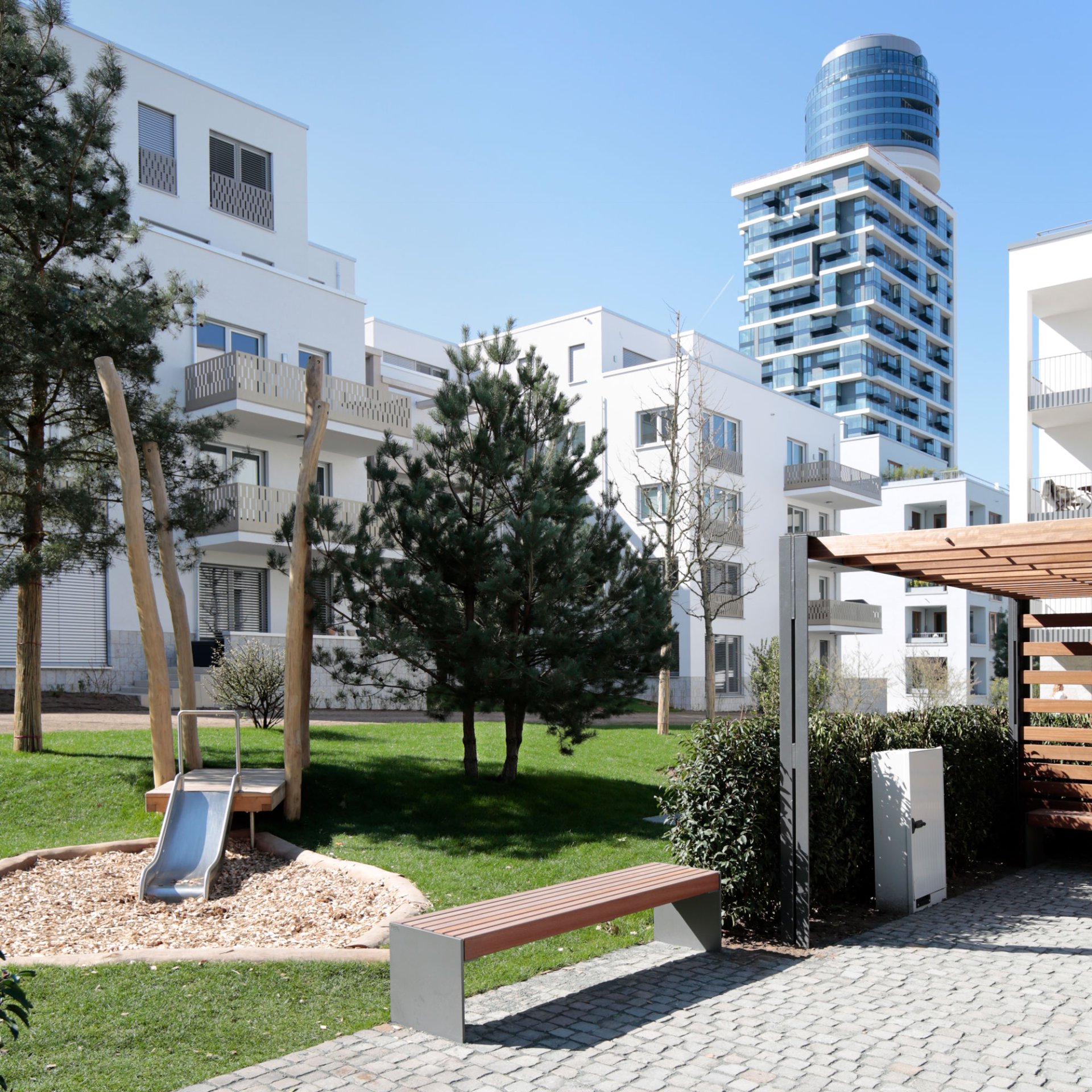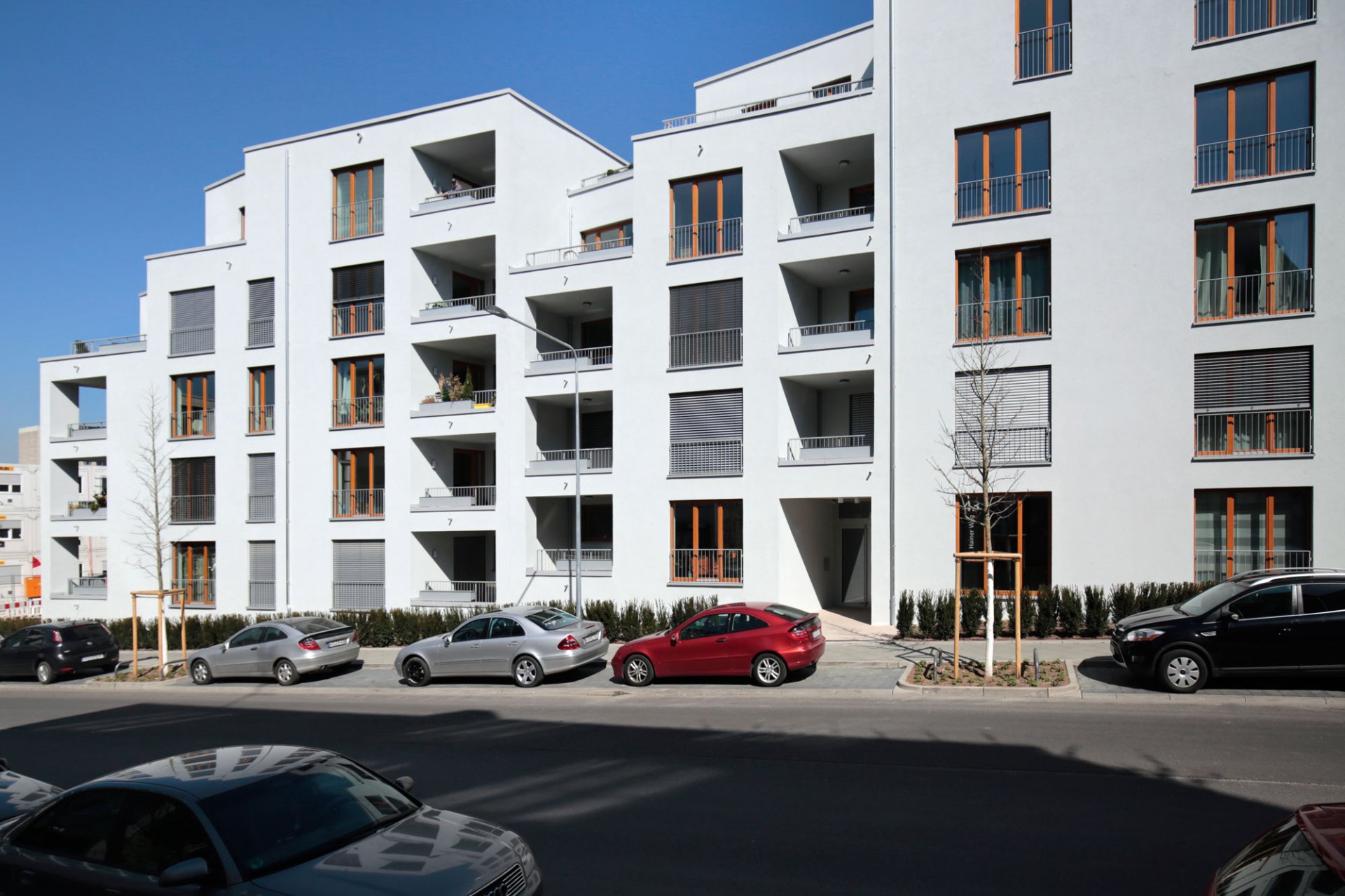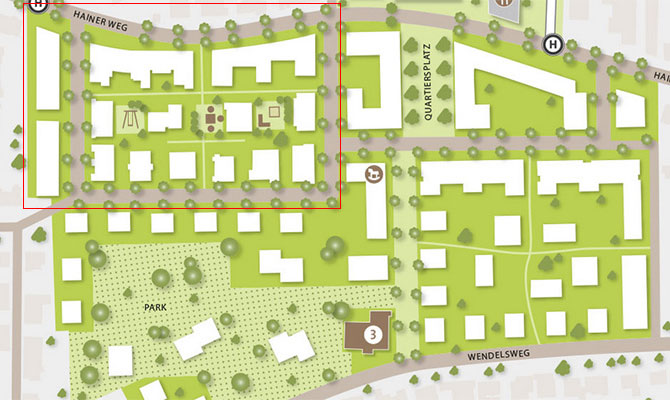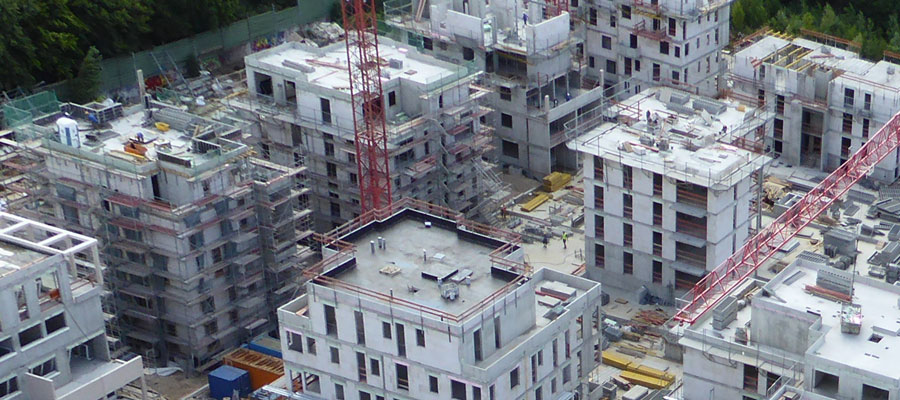 project description

The Quartier am Henninger Turm GmbH & Co. KG develops in the first phase 225 residential units with underground parking on the former Henninger Areal in Frankfurt. They will be contained in various apartment buildings. This includes both row housing as well as individual townhouses within the site perimeter.
Bollinger+Grohmann is commissioned for the planning of both the structural design and the building physics. In cooperation with the four commissioned architectural offices, we guarantee the client an economically optimized and coordinated planning.
structure

The structure was designed in close collaboration with the client and the contractor in reinforced concrete as well as in masonry. Expensive measures for the transfer of the individual structural elements above the monolithically designed underground parking were mostly avoided.
building physics

Additionally to the structural design we are also responsible for the building sound protection according to DIN4109, DIN supplementary sheet 2 (increased building sound protection) and the thermal insulation according to KFW55-Standard.
Data
Client:
Actris GmbH
Conceptaplan
Architect:
Bilger Fellmeth Architekten
Jourdan & Müller
Meixner Schlüter Wendt
Baufrösche
Completion: 2016

Gross volume: 110,500 m³ (upper floors) | 48,900 m³ (underground parking) | Flats: 225 | Passive house standard
Service:
Structural engineering, Building physics