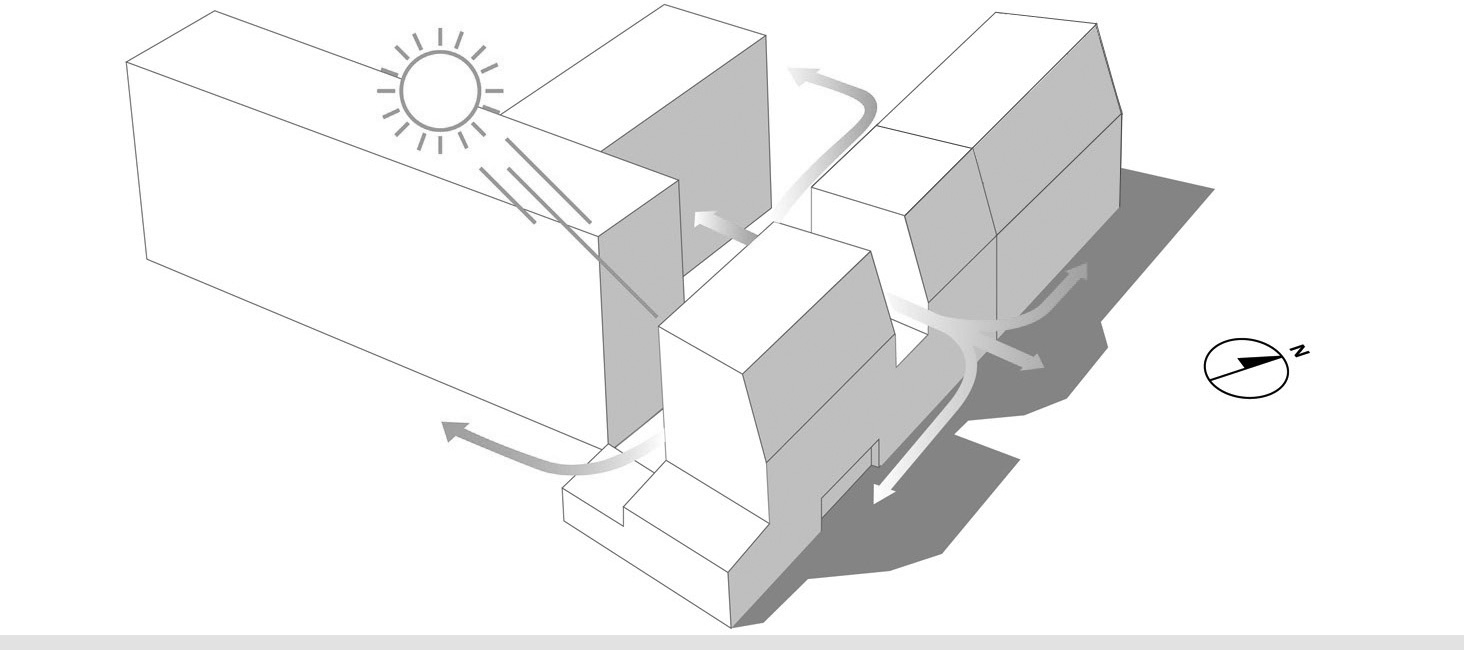 © Muoto-architectes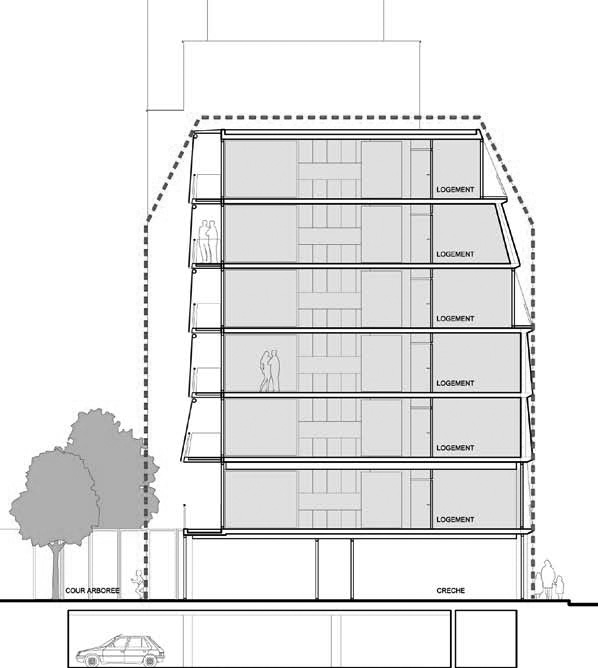 © Muoto-architectes
project description

The project meets three different programs in one building: 34 housing entities in the east, a hosting centre for urgencies with 59 places in the west and a crèche with 66 cradles on the ground floor and the housing part of the first floor.There is as well an underground parking with 22 spaces.
structure

The architectural project consists in alligning the building along the Stendhal street and to conserve a long, linear inner court on the south, which forms the common heart of the three programs. Along the housing unities, a 6 m large open air connection is made between the inner court and the street.
The superstructure is in reinforced concrete, type bearing wall-floor poured in site along a regular grid. On the ground floor, a grid of concrete columns is inserted to create more important volumes. The horizontal stability is assured in two directions by several cores in reinforced concrete an by transversal bearing walls.
Data
Client:
RIVP - Régie Immobilière de la Ville de Paris
Architect:
Muoto architectes
Start of planning: 2012

NFA: 5,180 m²
Service:
Structural engineering
Related Links

more projects referring to:
> Concrete