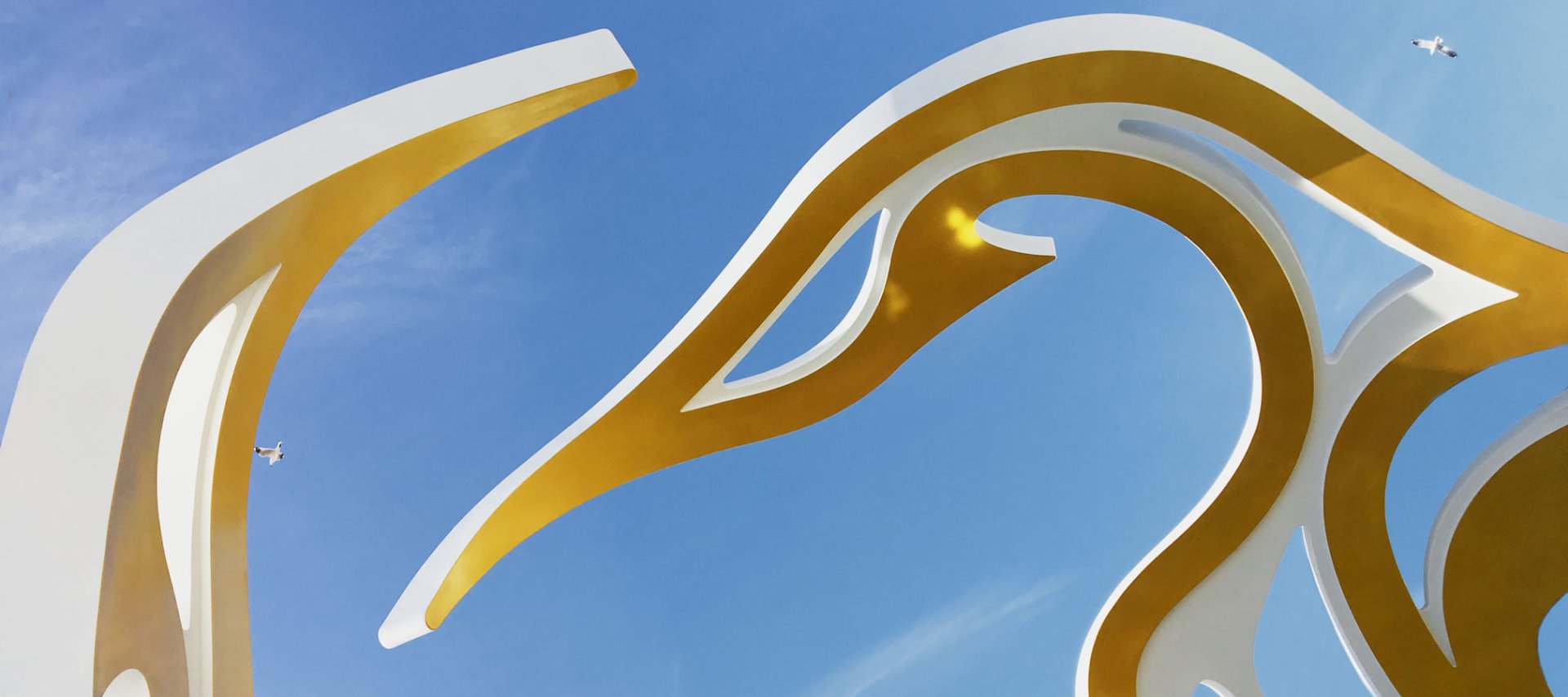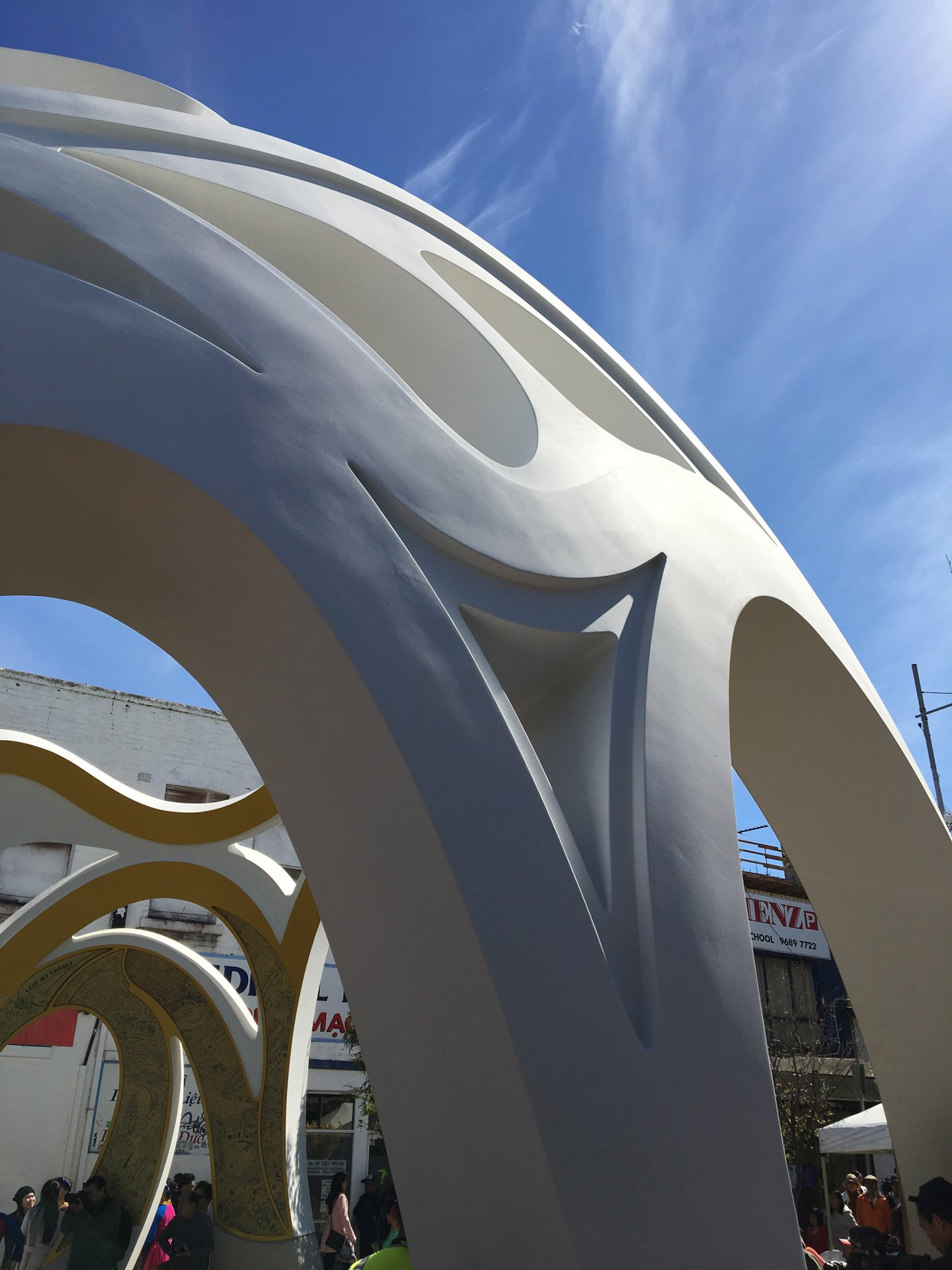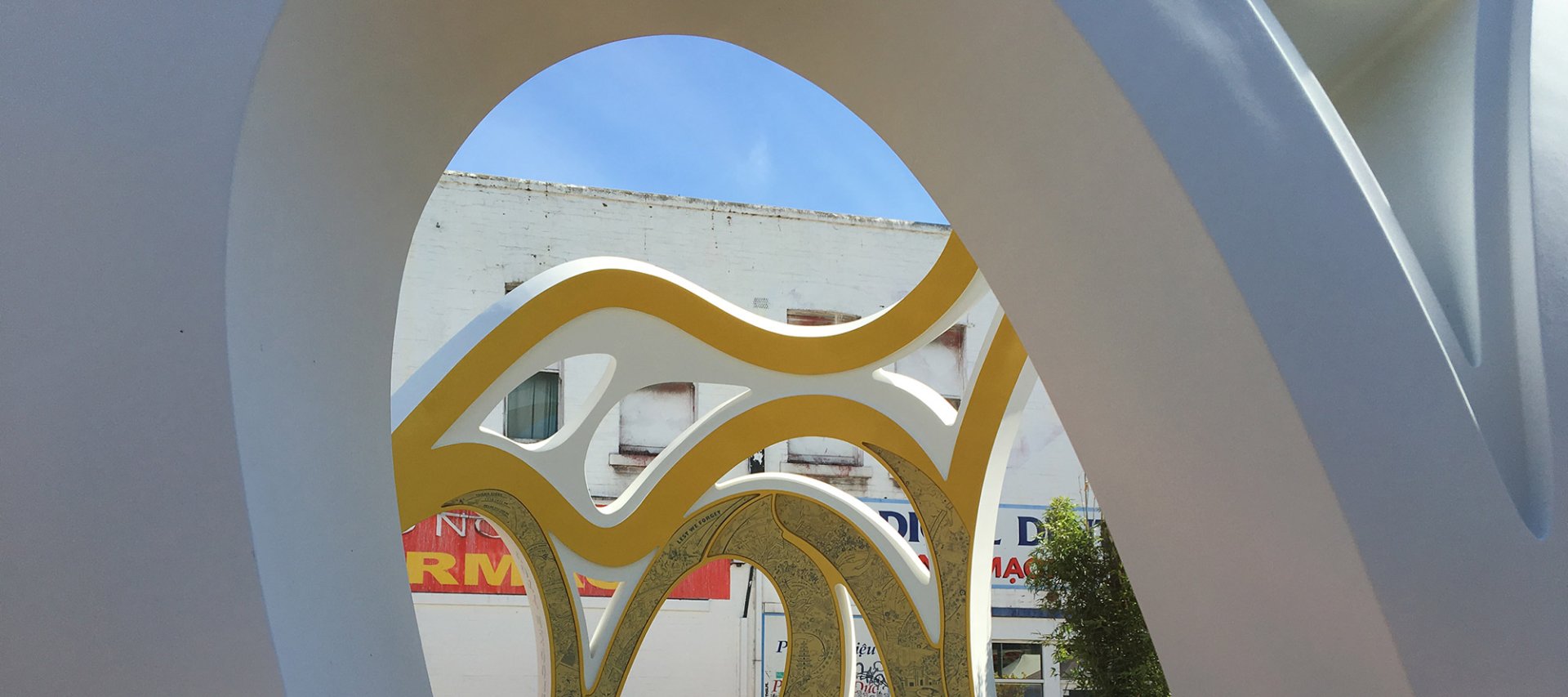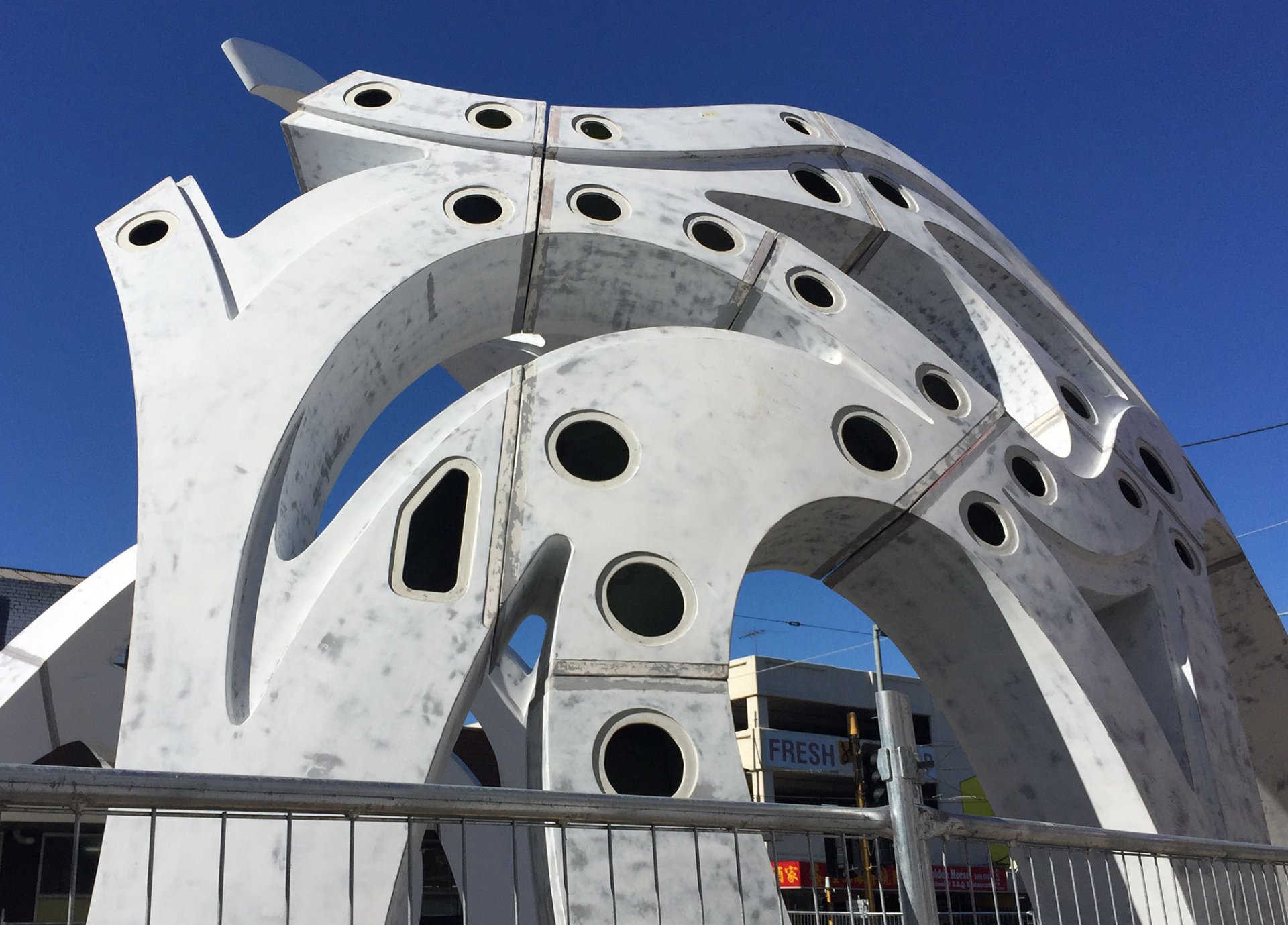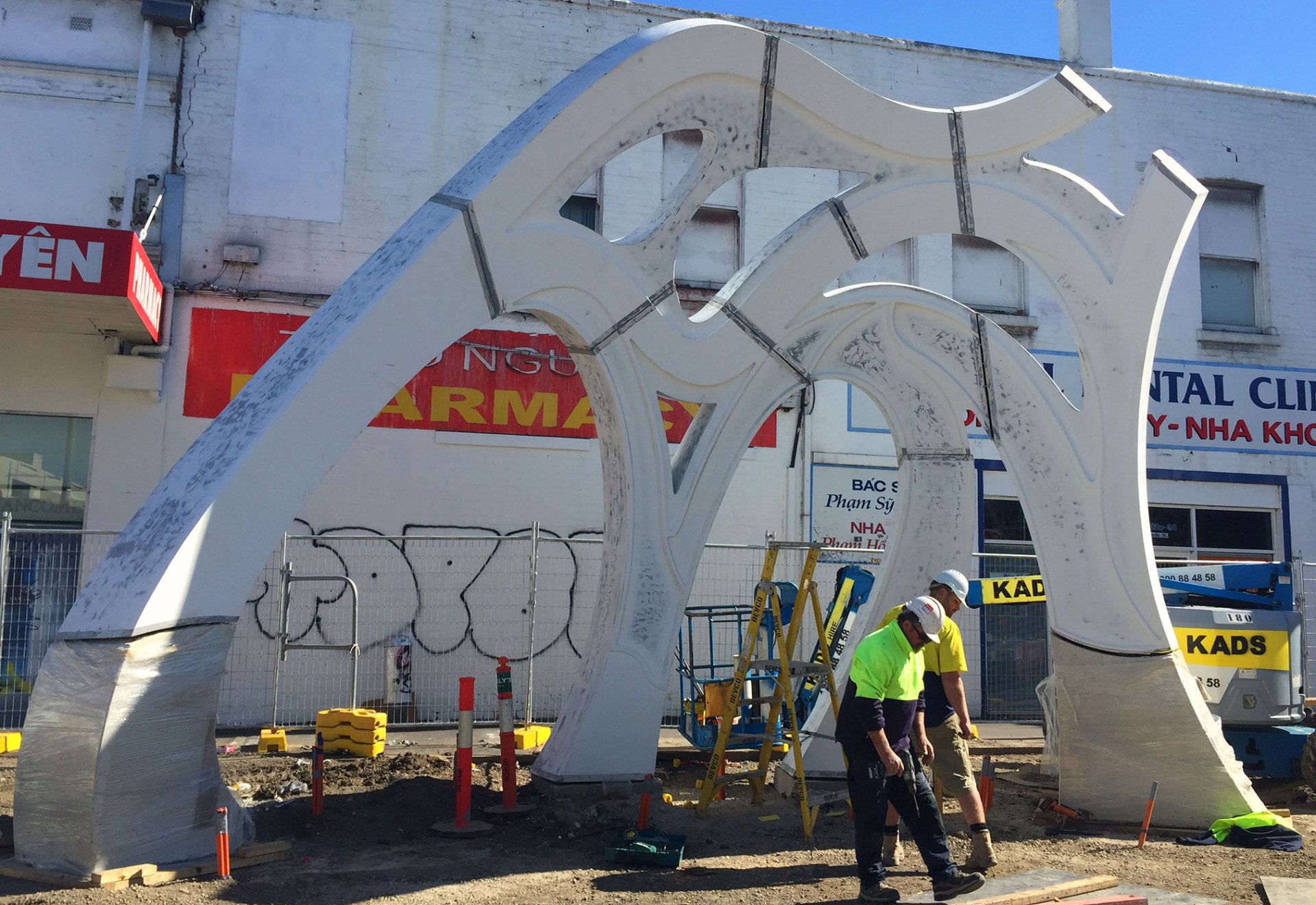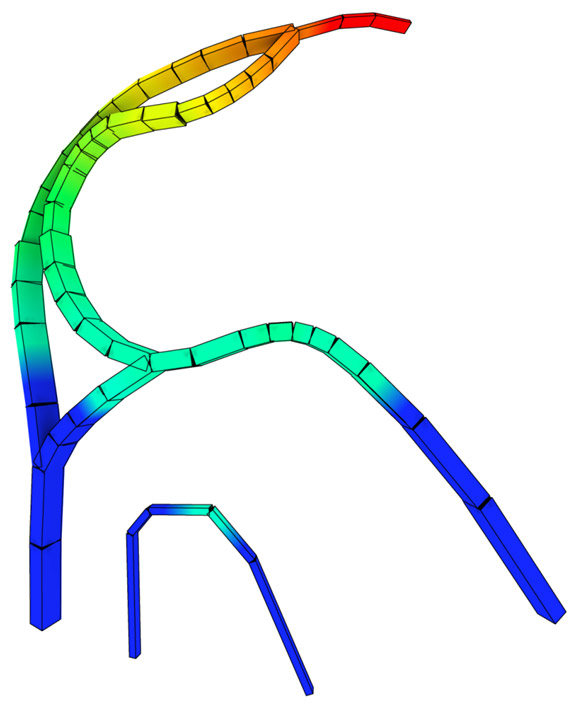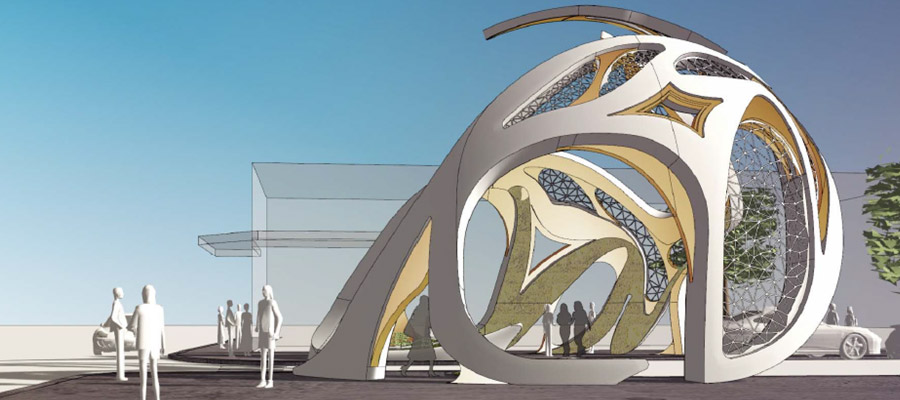 © MCR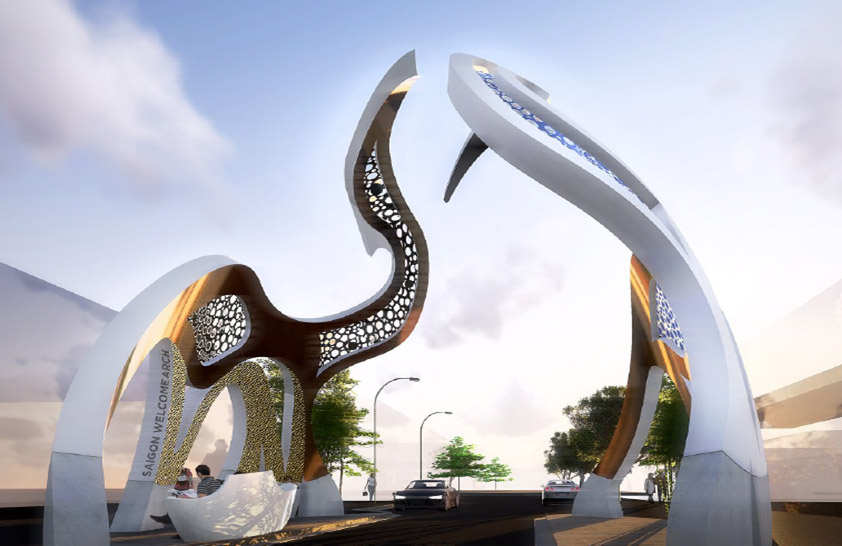 © MCR
project description

Little Saigon is the name given to the precinct bound by Hopkins, Moore and Donald Streets in central Footscray.
A key project of the revitalisation is a Welcome Arch at the entrance to the precinct near the corner of Leeds and Hopkins Streets. The arch will be funded by State Government, Council and community funds. The Welcome Arch has been prepared with input from key community stakeholders and public consultation on the concept plan.
structure

The Welcome Arch consists of two identical but mirrored cranes. The cranes will have a glass-fibre reinforced cladding with a steel frame inside. A secondary substructure is used to connect the cladding in areas between the two main portals. The cladding is not acting as a structural element in regards to the structural system and is not a part of this study.
The structure is idealized with straight elements to avoid curved or double curved members. The amount of joints and the position of each joint results out of the basic geometry. The transition between the artwork and the foundation must be rigid to secure the structure against overturning.
Data
Client:
Maribyrnong City Council
Architect:
McBride Charles Ryan MCR
Completion: 2016

Additional service: Structural review and certification
Service:
Structural engineering