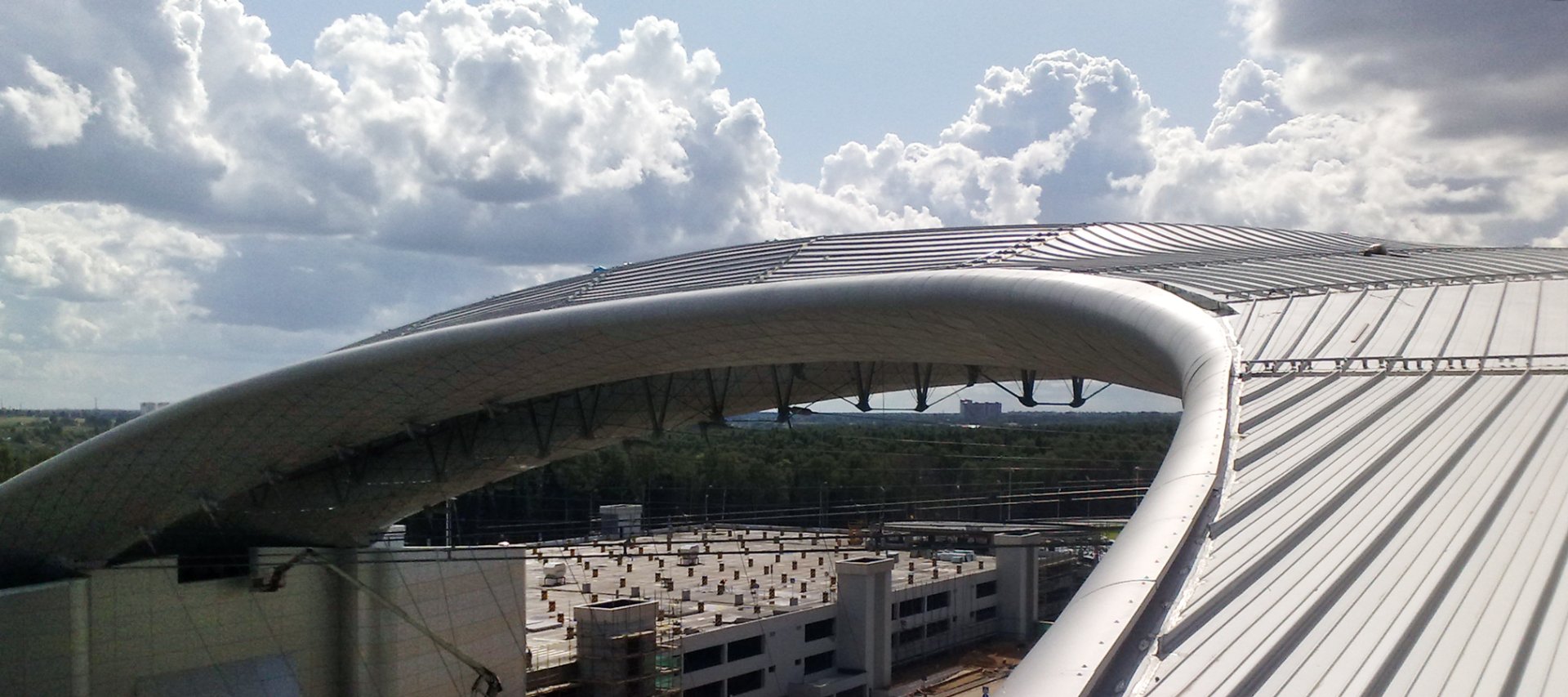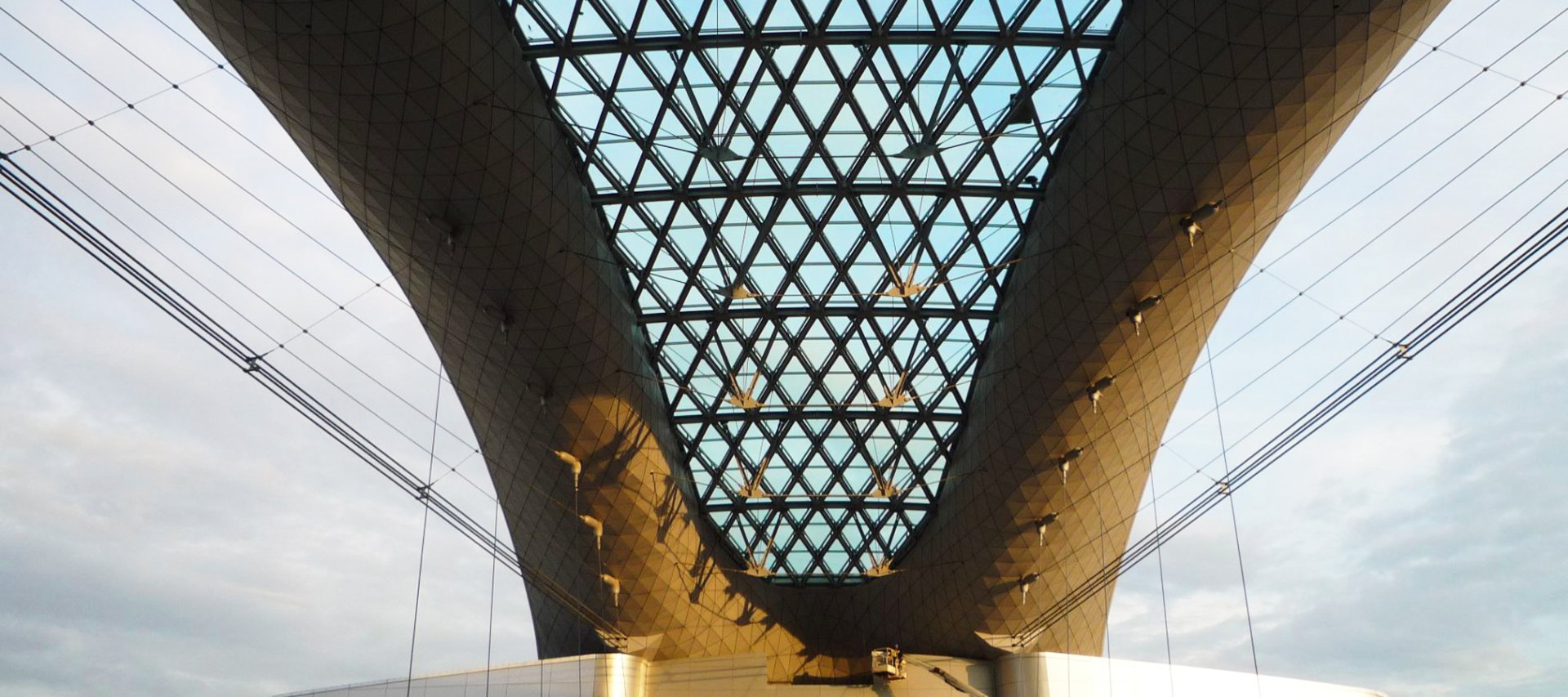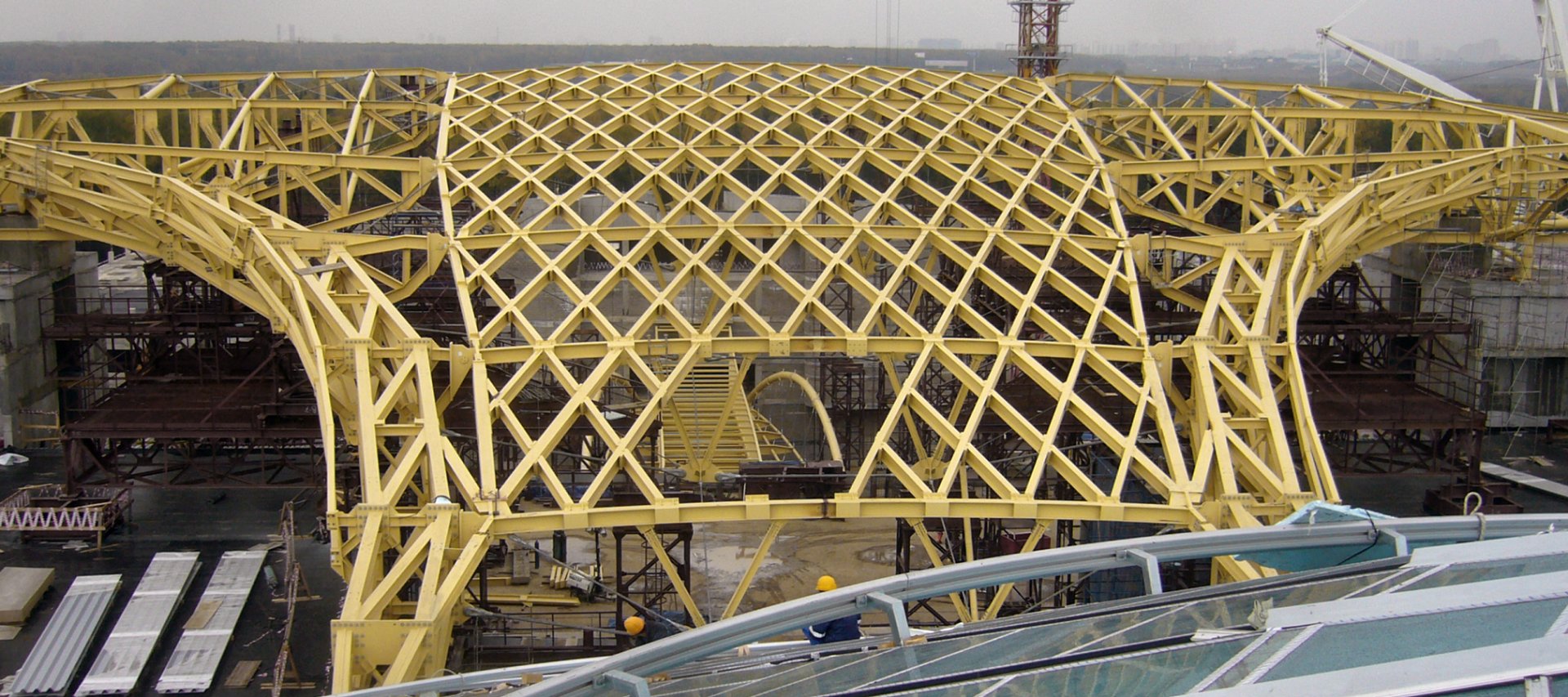 project description

For the new Sheremetyevo Terminal 3 in Moscow, Bollinger+Grohmann was commissioned with the structural design and fabrication design for construction of the roofs and a bridge "Canopy 1 und 2". The so called "Main Arch" spans 88 m and the bridge spans 56 m.
The main arch spans across the main entrance and between the dome at the centre of the terminal and the car park. At the main entrance it provides a column free foyer of 26 m x 43 m.
structure

The structural concept comprises the connection of the available supports in North-South direction with tilted but flat arches to achieve the curved shape with simple structural elements to be prefabricated. Fish-belly-trusses spanning between the tilted arches provide the lateral stability. Due to the differential movement of the structures the bridge received an independent structure. The cables between bridge and roof provide additional stability.
Approximately 12 million passengers use Terminal 3 since its final completion in the end of 2007.
Data
Client:
Aeroflot
Architect:
Dmitry Pshenichnikov
Completion: 2009

Span Main Arch: 88 m | Span Bridge: 56 m
Service:
Structural engineering, Façade engineering
Publications
Flughafen Sheremetyevo, Moskau – Planung und Fertigung der Stahldächer und Brücke
O. Drawer, M. Fahlbusch, M. Thiel, in: Stahlbau; Ernst & Sohn Verlag, Berlin; Nr. 1381, 12/2010; S. 892


Related Links

more projects referring to:
> Steel