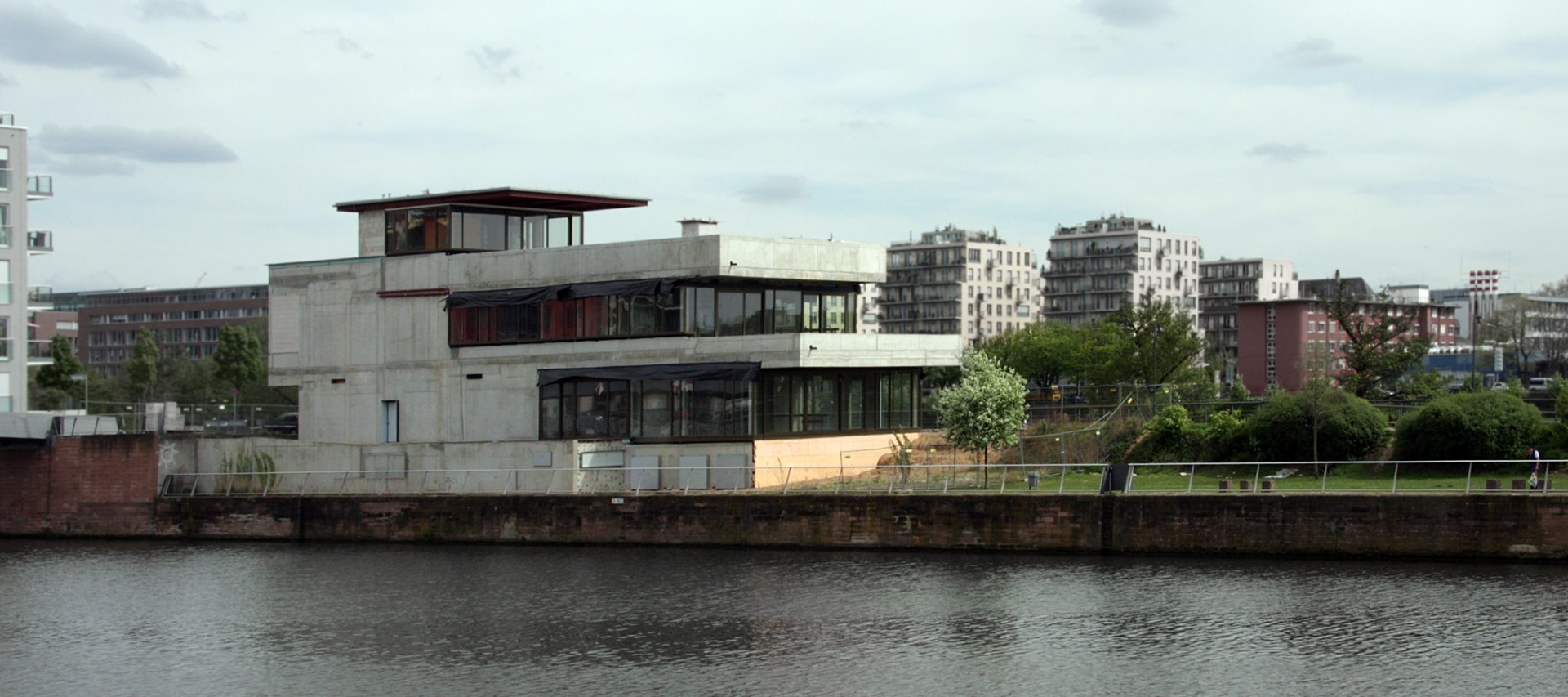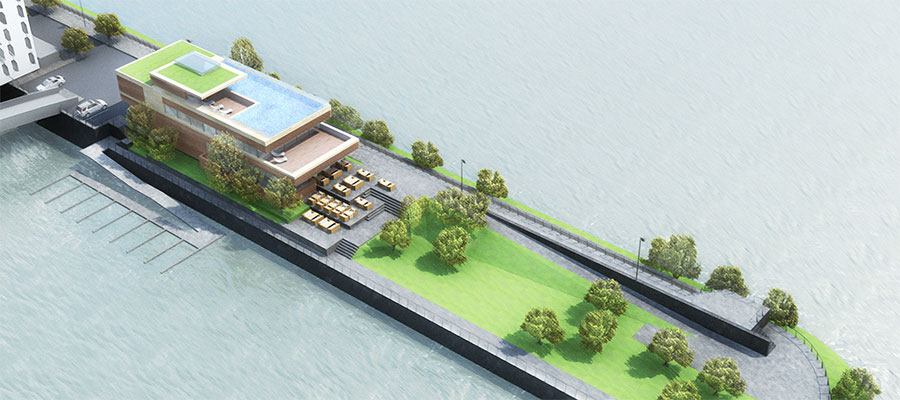 © City Works Planungs GmbH
project description

The "Spa Westhafen" is part of the new development of the former Westhafen docks in Frankfurt. The building is located on an exposed location on the end of a jetty in extension of a row of residential buildings.
The four-storey building is planned as a spa with fitness area as well as a swimming pool on the roof and a restaurant on the ground floor. The mechanical equipment room and changing rooms are located in the basement.
After a stop in construction the new owner plans a boardinghouse with 6 suites instead of a wellness spa.
structure

The load-bearing structural elements are constructed in reinforced concrete. The roof slab in the area of the swimming pool is constructed with concrete beams. The remaining slabs outside the area of the swimming pool area are flat slabs which cantilever on every storey.
The reinforced concrete walls of the two stairways are used for lateral stiffening. The basement is designed as a waterproof concrete structure and the foundation slab is supported by piles.
Data
Client:
DI Technologies
Architect:
City Works
Planning: 2010–2013

GFA: 1,442 m²
Service:
Structural engineering