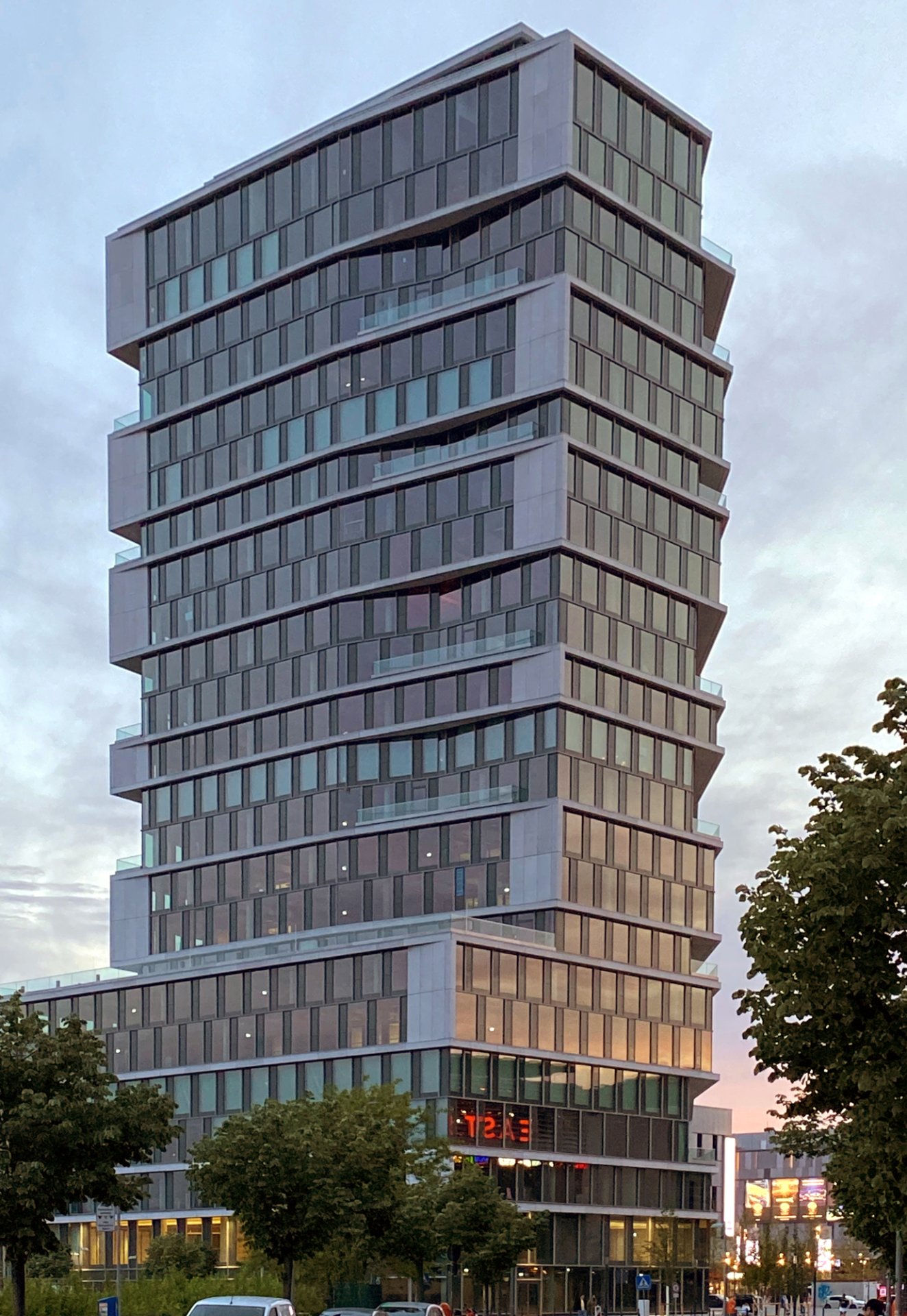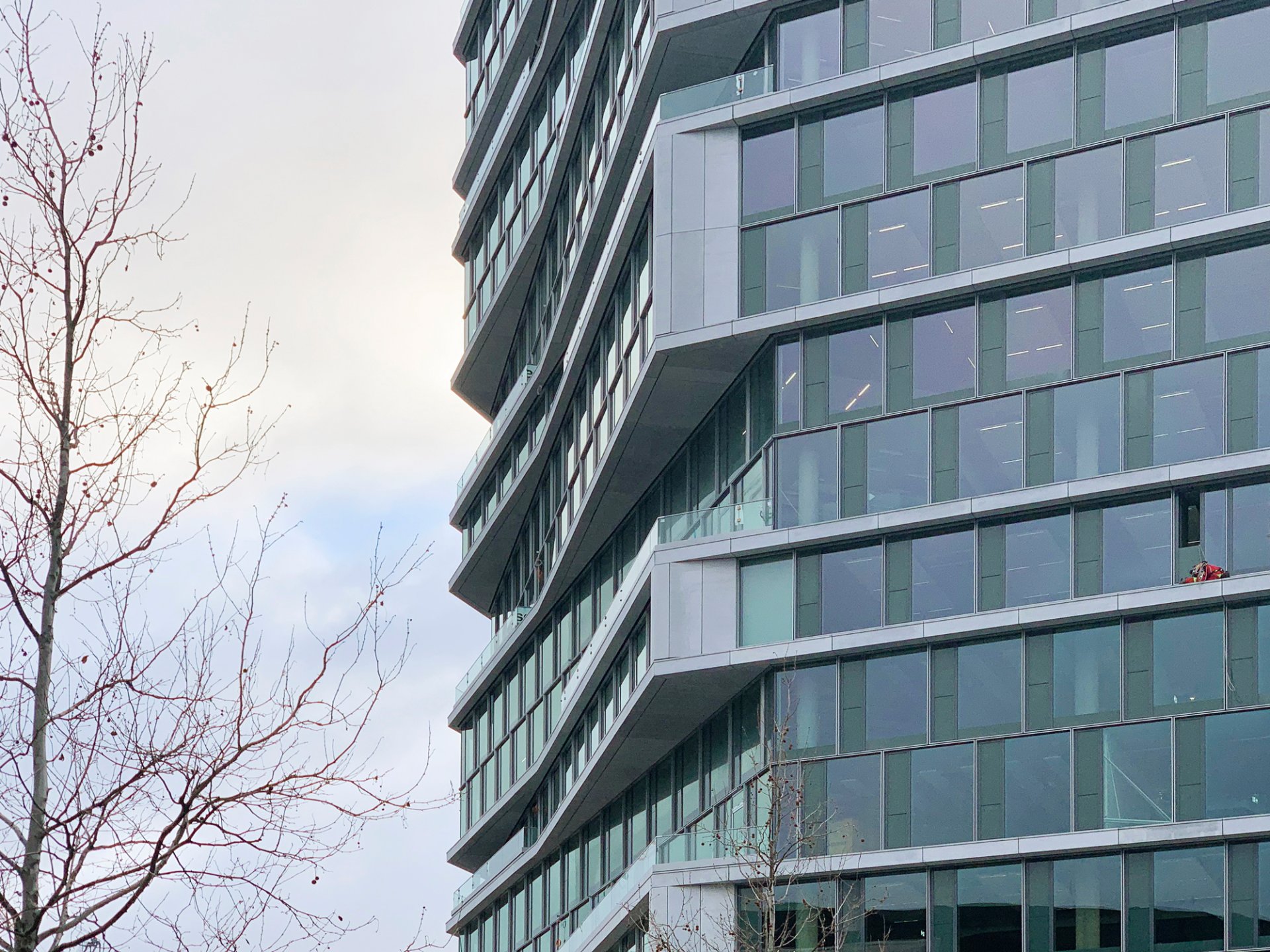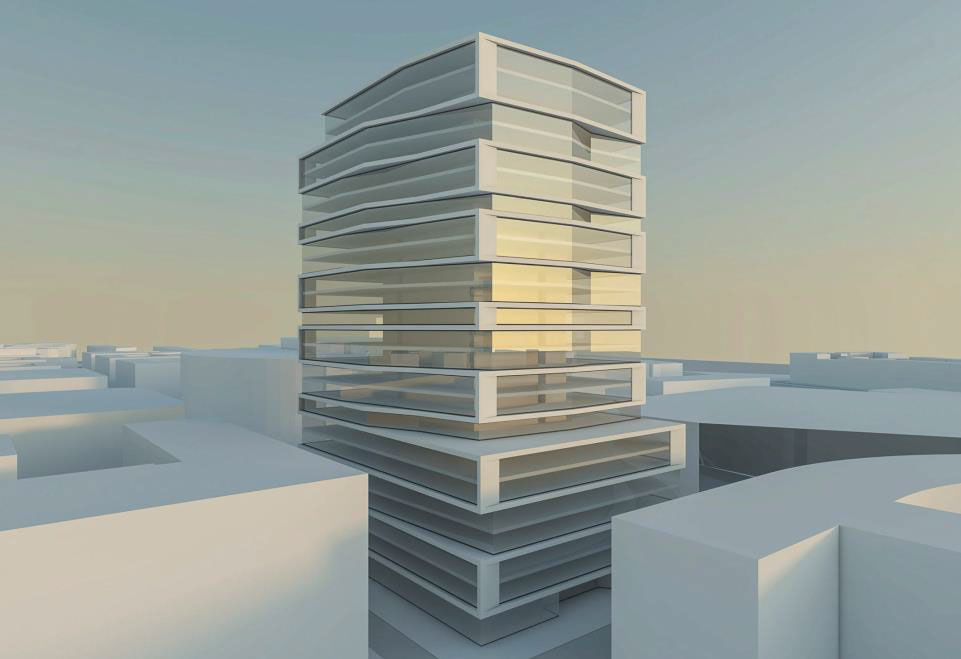 project description

The office high-rise STREAM will be located between Berlin Ostbahnhof and Warschauer Straße, directly at the Mercedes-Benz Arena.
The individual floors fold upwards in ceilings and exterior walls without breaks or leaps and play in the levels with only two alternating floor plan solutions. The result is an attractive tower figure, which appears varied and diversified. The façades are mostly glazed and offer spectacular views over Berlin.
Bollinger+Grohmann was responsible for the façade engineering.
façade

As part of the schematic design, the design and technical requirements for the façade were defined within the planning team. The façade of the building is divided into three sections: the façade of the entrance area, of the upper floors (1st-23rd floor) and the technical façade (24th floor).
In addition to the design ideas of the architects, the boundary conditions from building physics, static and design requirements, safety requirements as well as manufacturing and assembly processes must be taken into account.
Data
Client:
SIGNA
Architect:
Gewers Pudewill
Completion: 2021

GFA: 51,000 m² | Surface area Façade: 18,000 m²
Service:
Façade engineering