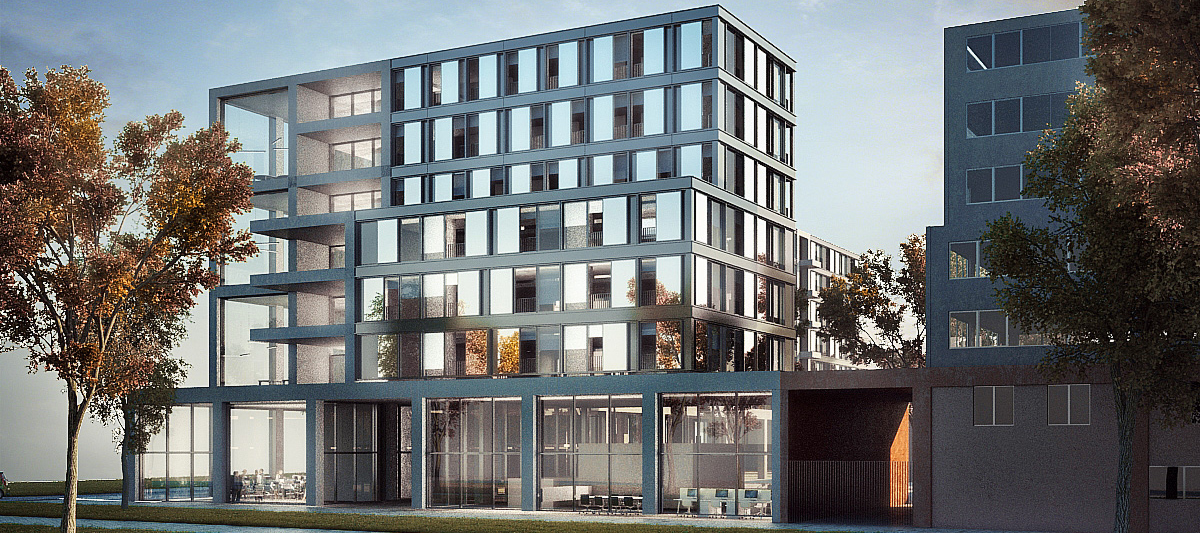 © l'AUC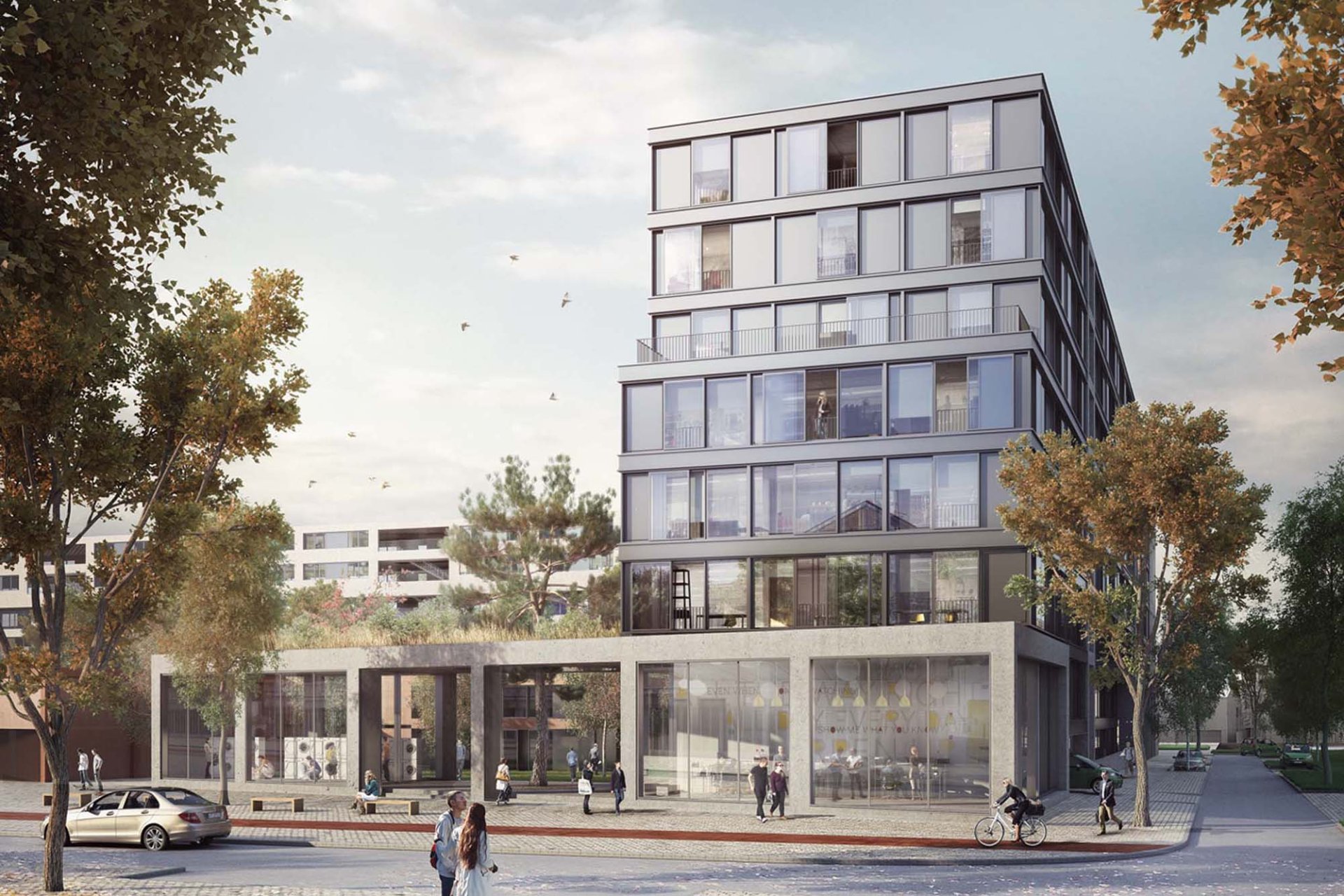 © l'AUC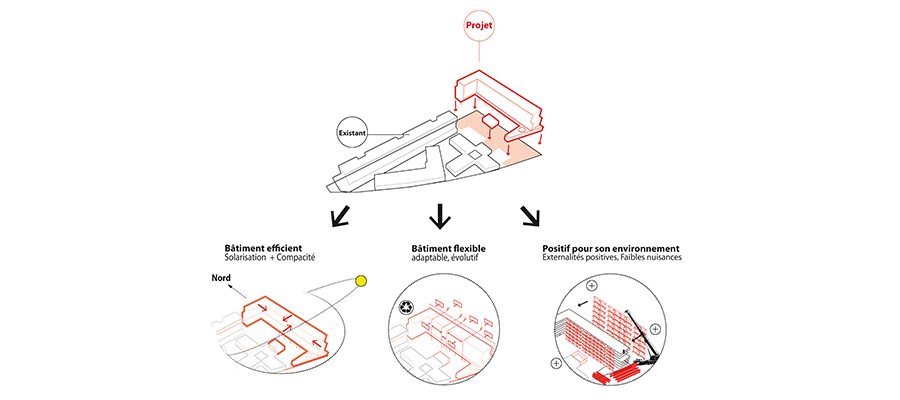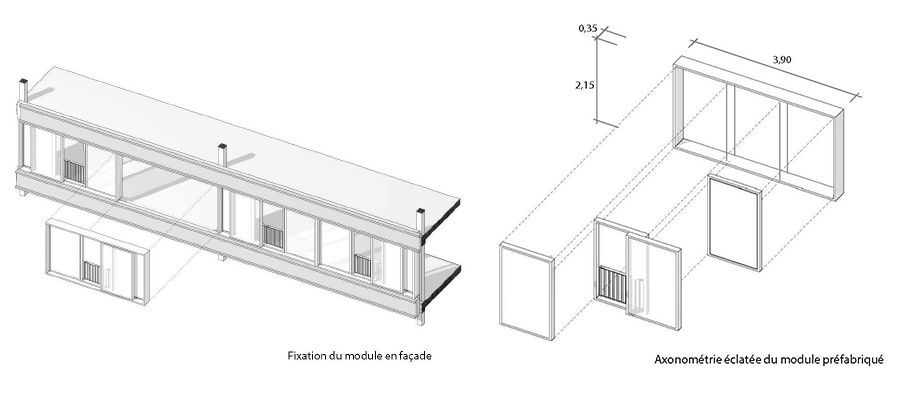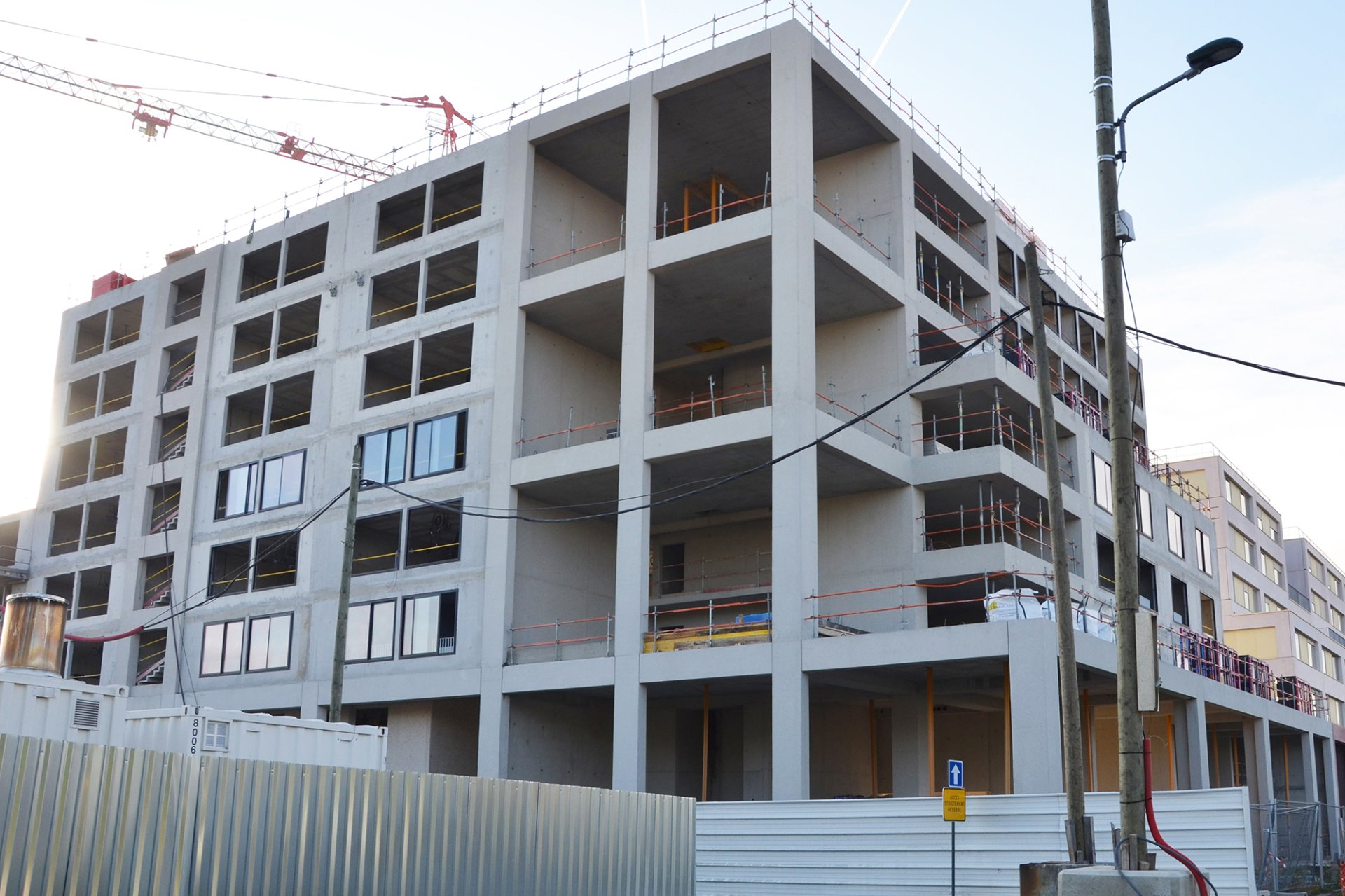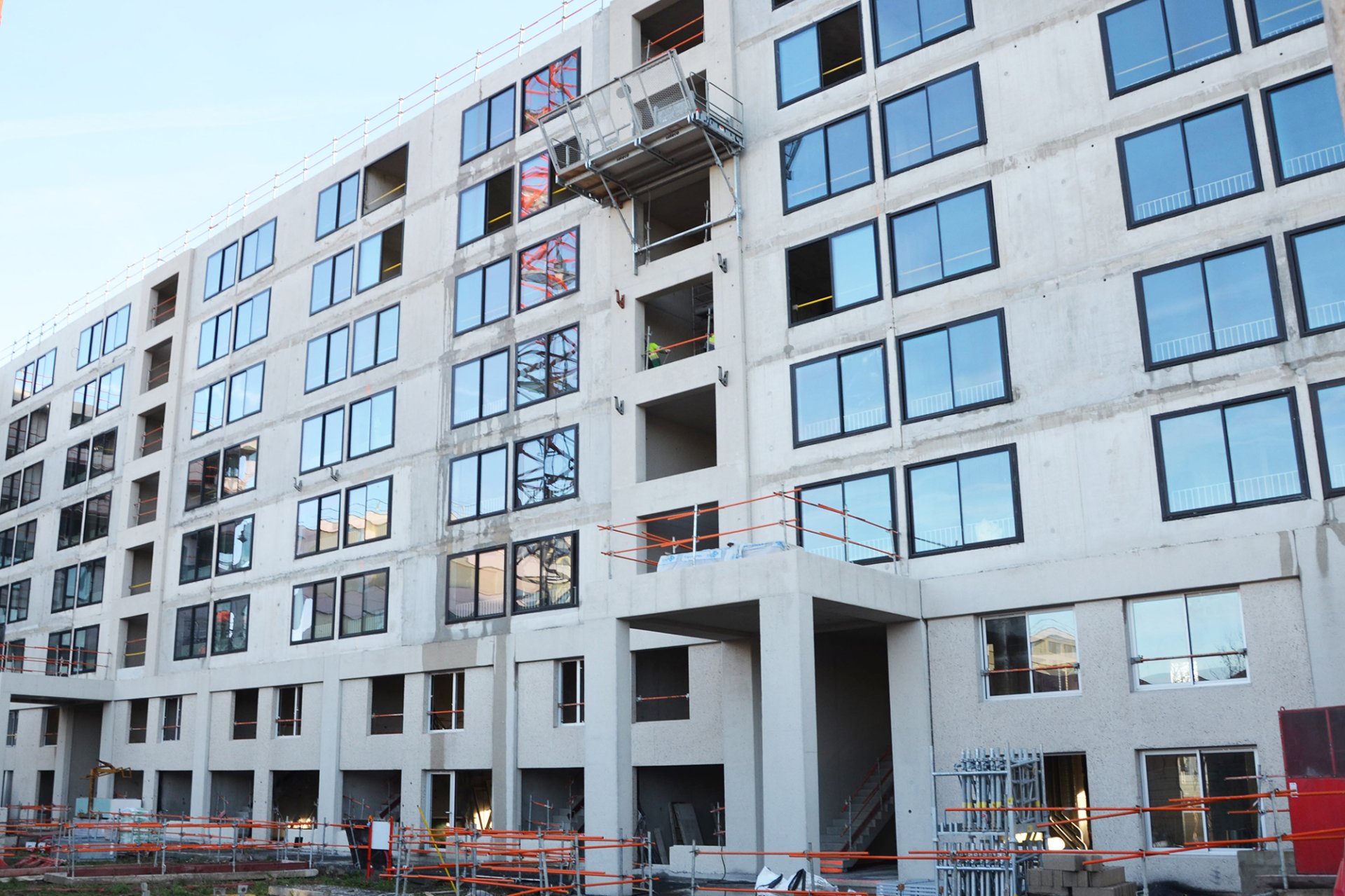 project description

The project is a residence of 296 housing units for students and researchers on lot C.3.5. of ZAC in the neighborhood of the Ecole Polytechnique in Palaiseau.
The main building of 8 levels hosts housing, collective areas and parking. The secondary building consisting of two levels of housing located in the heart of the plot.
structure

The structure of the main building is organized in four rows carrying reinforced concrete posts parallel to the facade, and three vertical circulation cores. The structural line turns towards the north part of the building and consists of reinforced concrete columns following an 8m grid. The facade is composed of prefabricated modules of size 3.90 x 2.15 x 0.35m. On level 5, the western facade of the northern part of the main building is set back 5m.
The structure of the secondary building consists of peripheral sails turning at the level of the staircase and a pre-stressed floor with a span of 5m.
Data
Client:
BATIGERE Île-de-France
Architect:
l'AUC architectes et urbanistes
Start of planning: 2015
Expected completion: 2018

NFA: 6,600 m²
Service:
Structural engineering