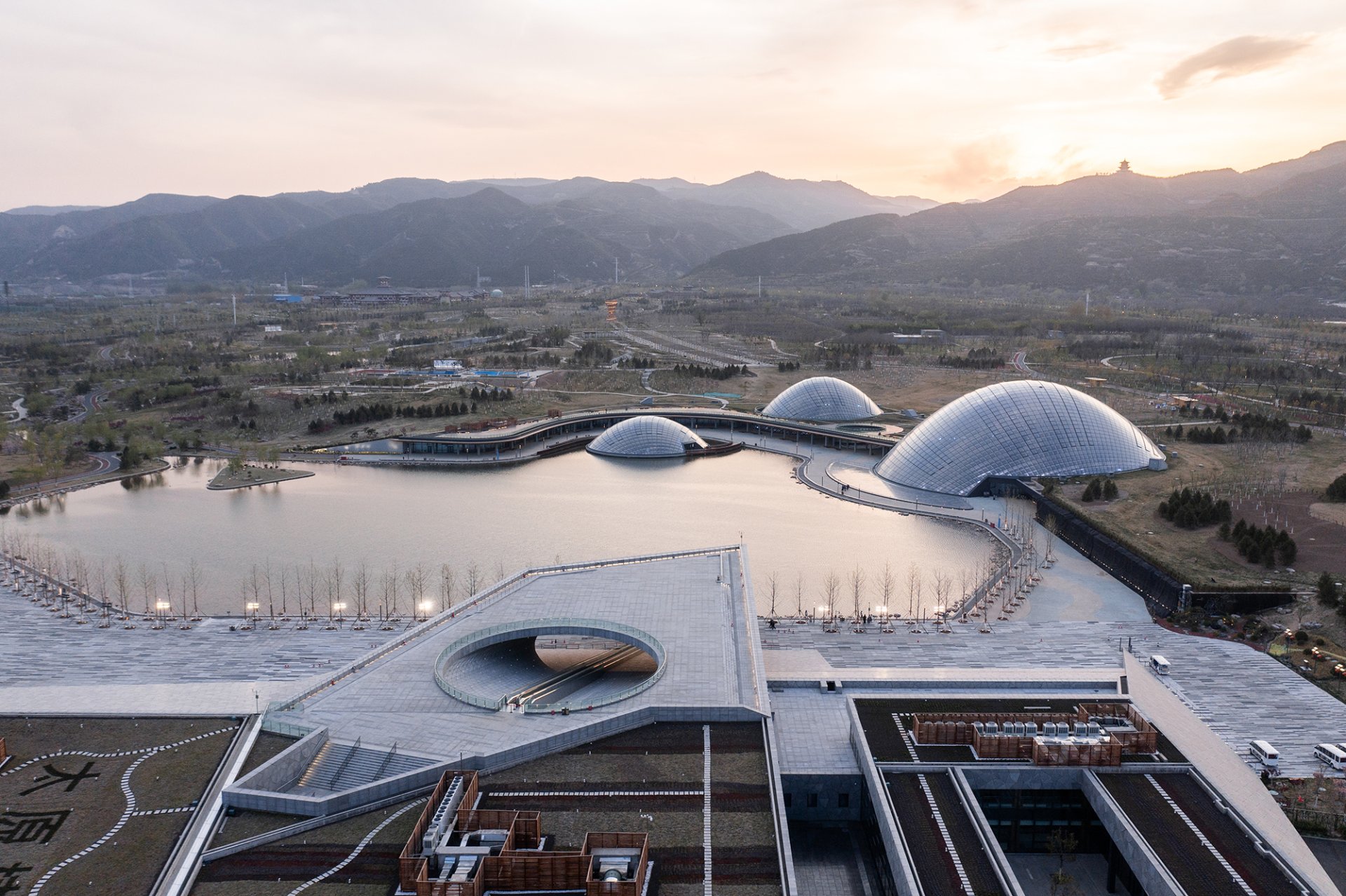 © CreatAR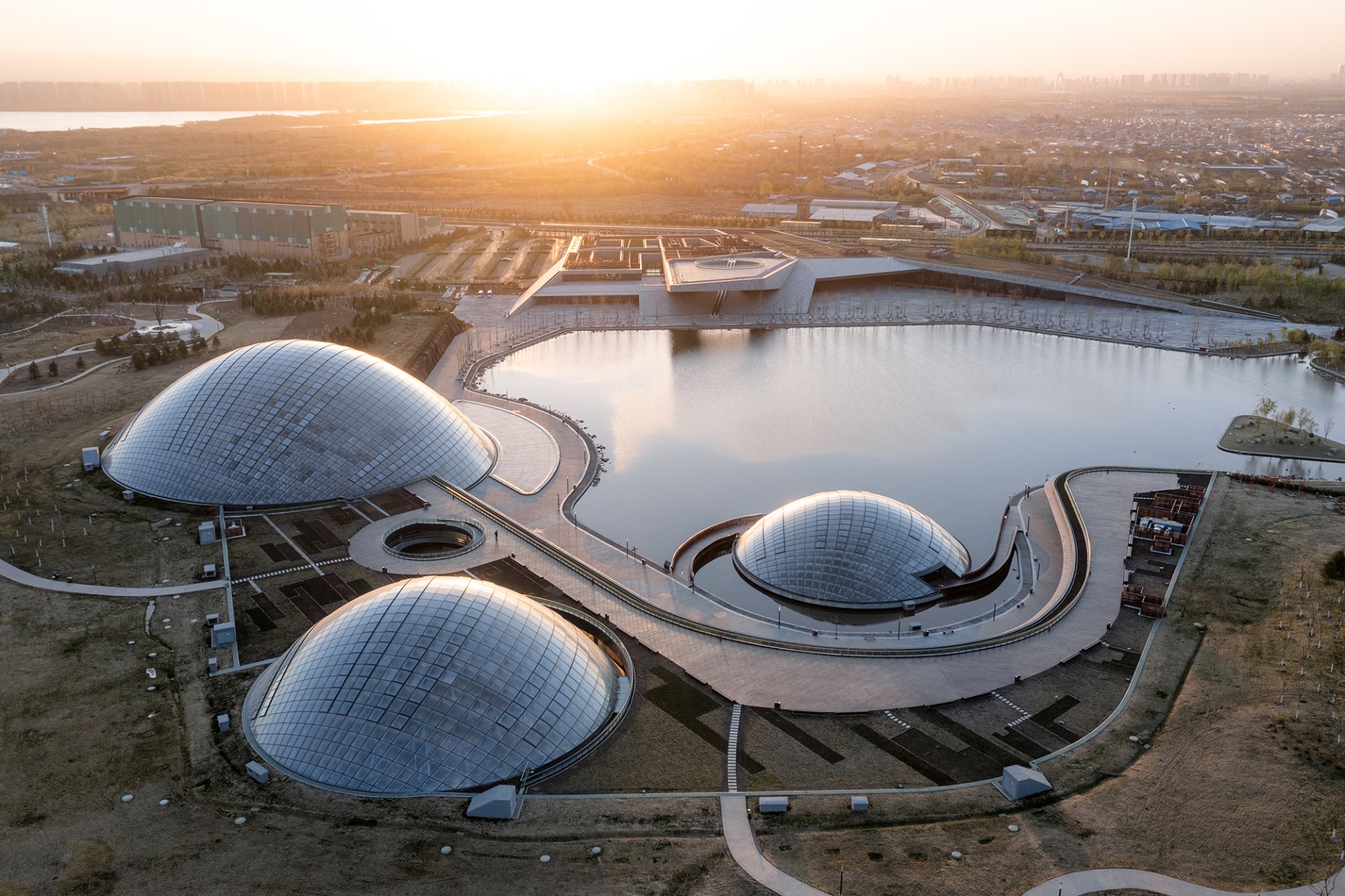 © CreatAR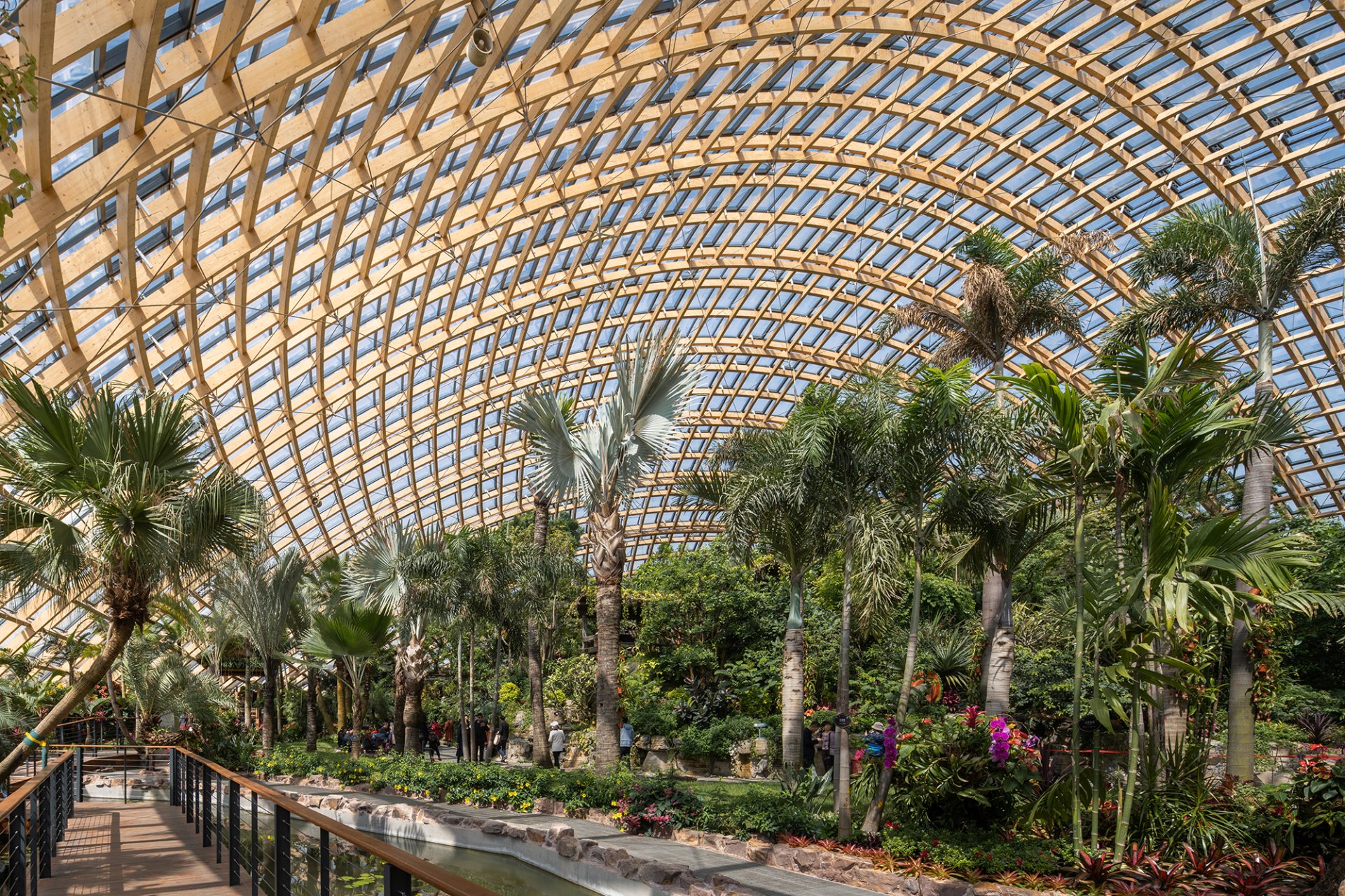 © CreatAR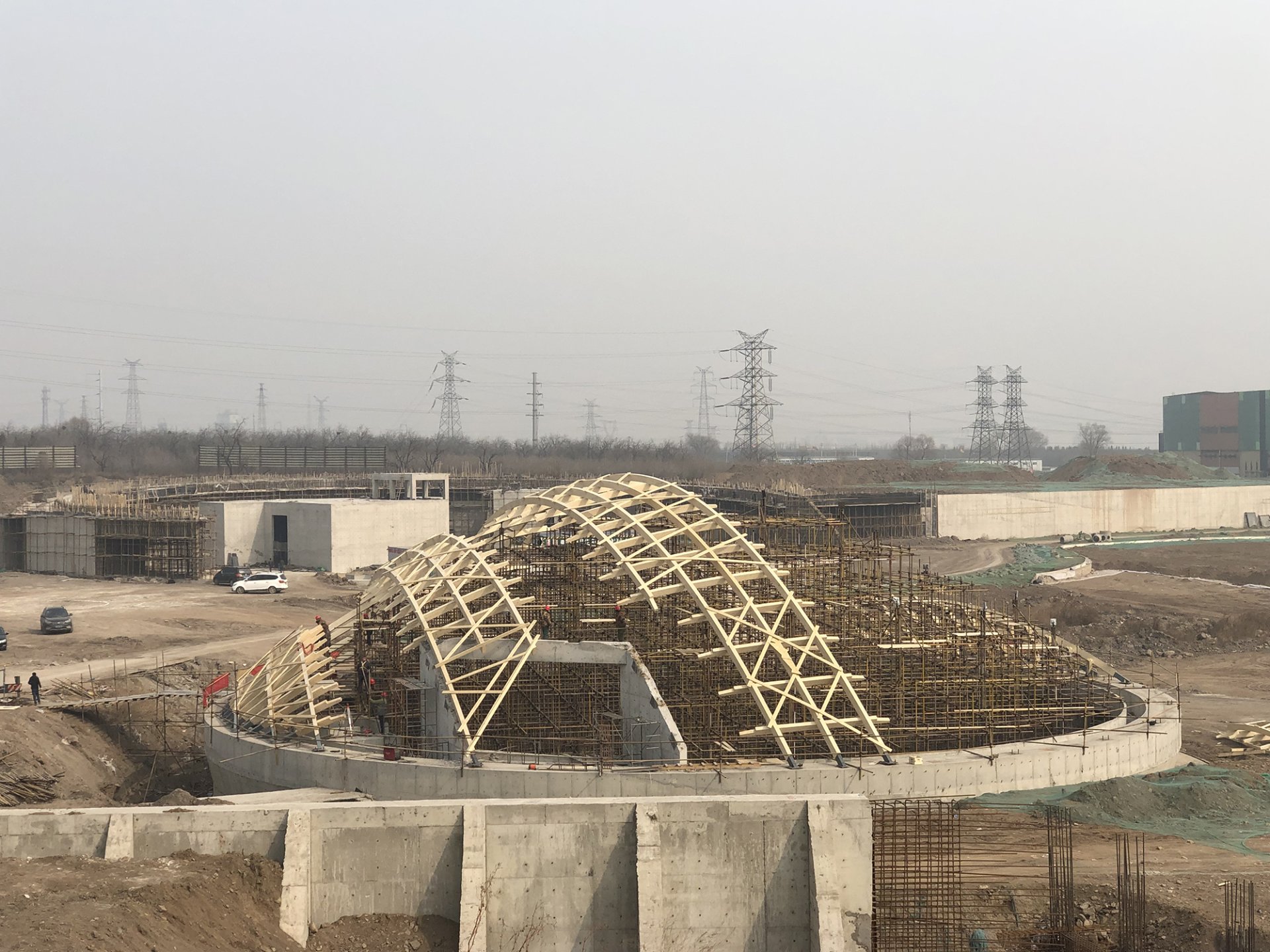 © Delugan Meissl Associated Architects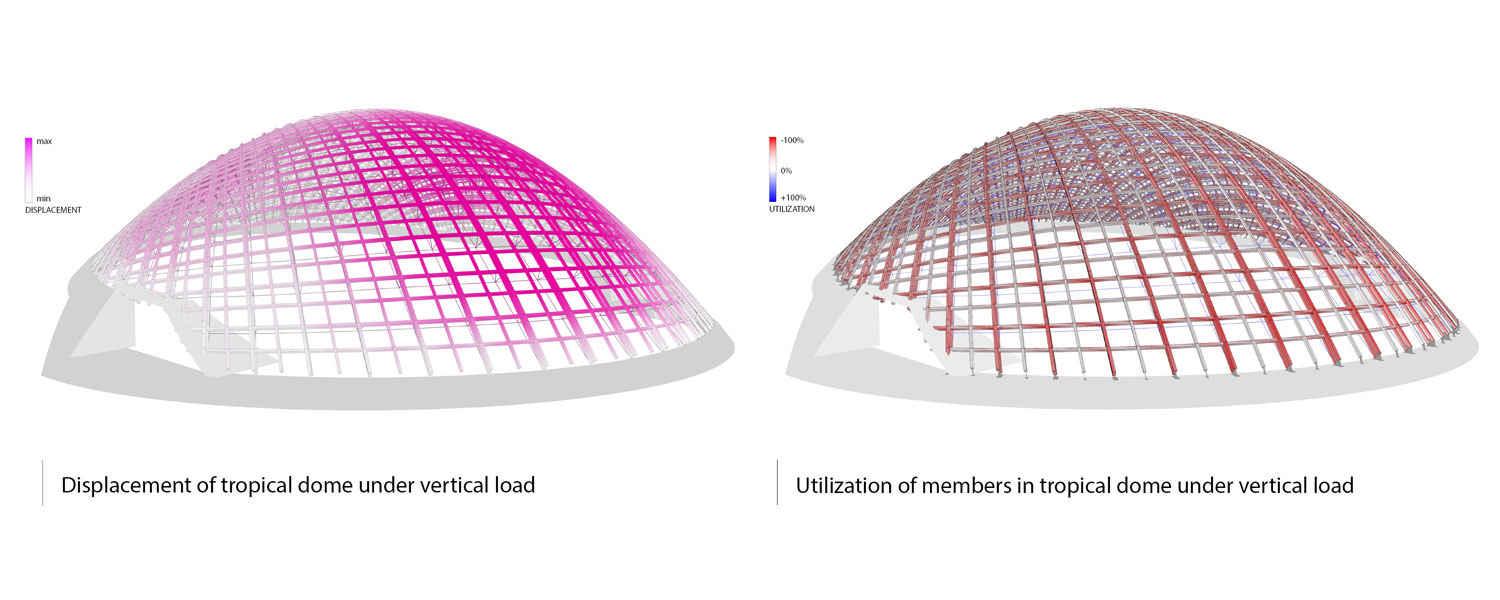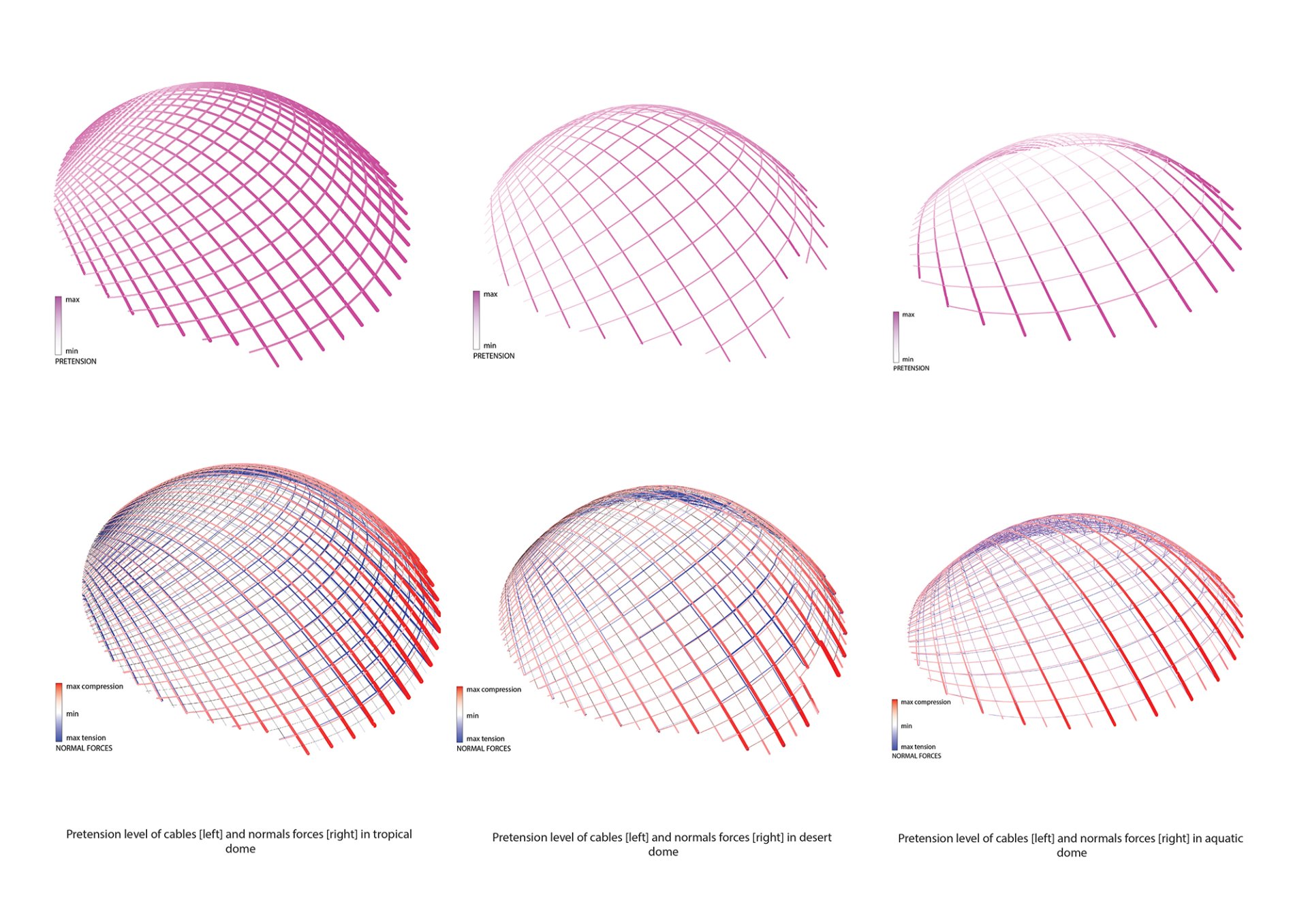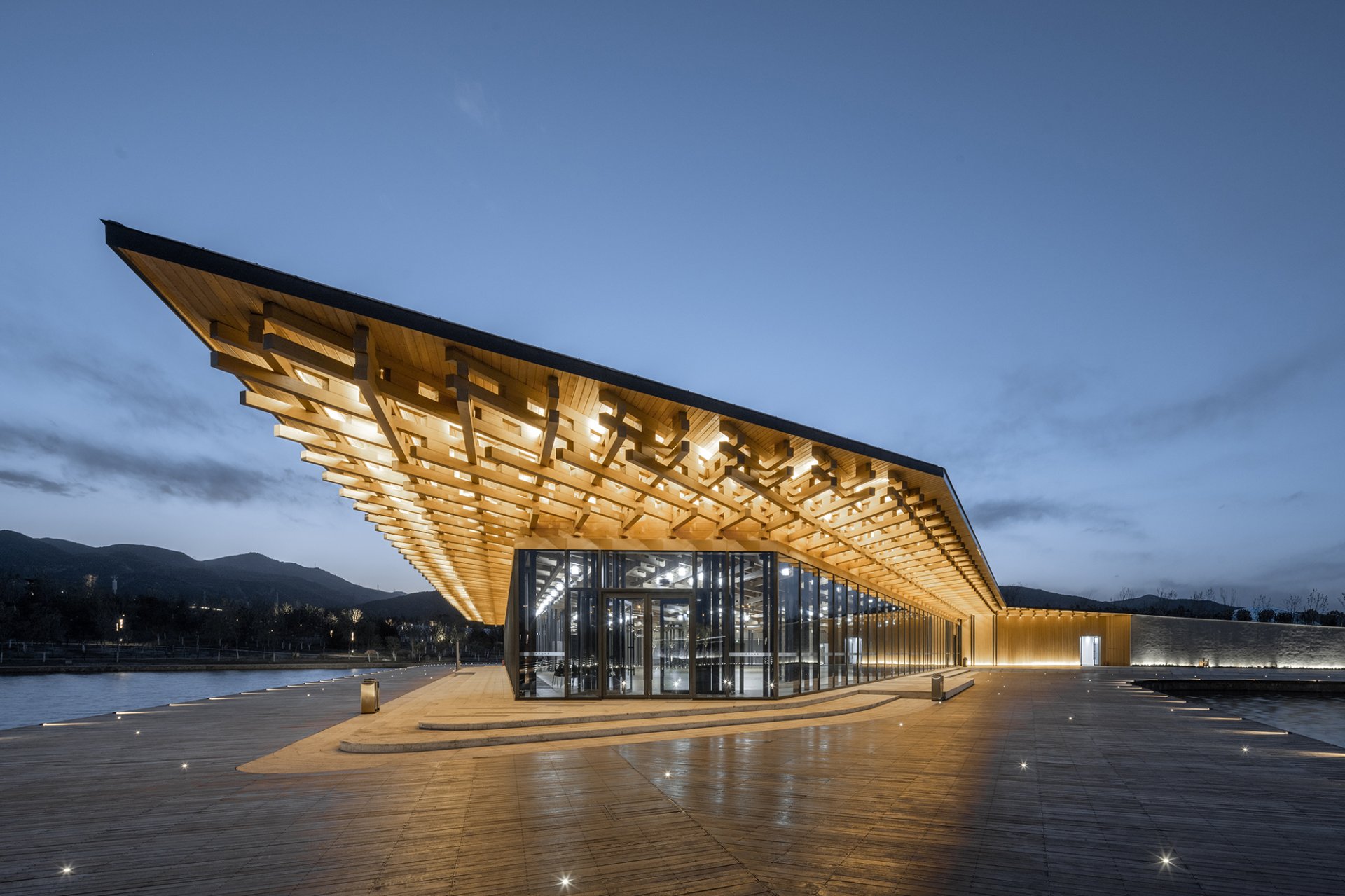 Restaurant © CreatAR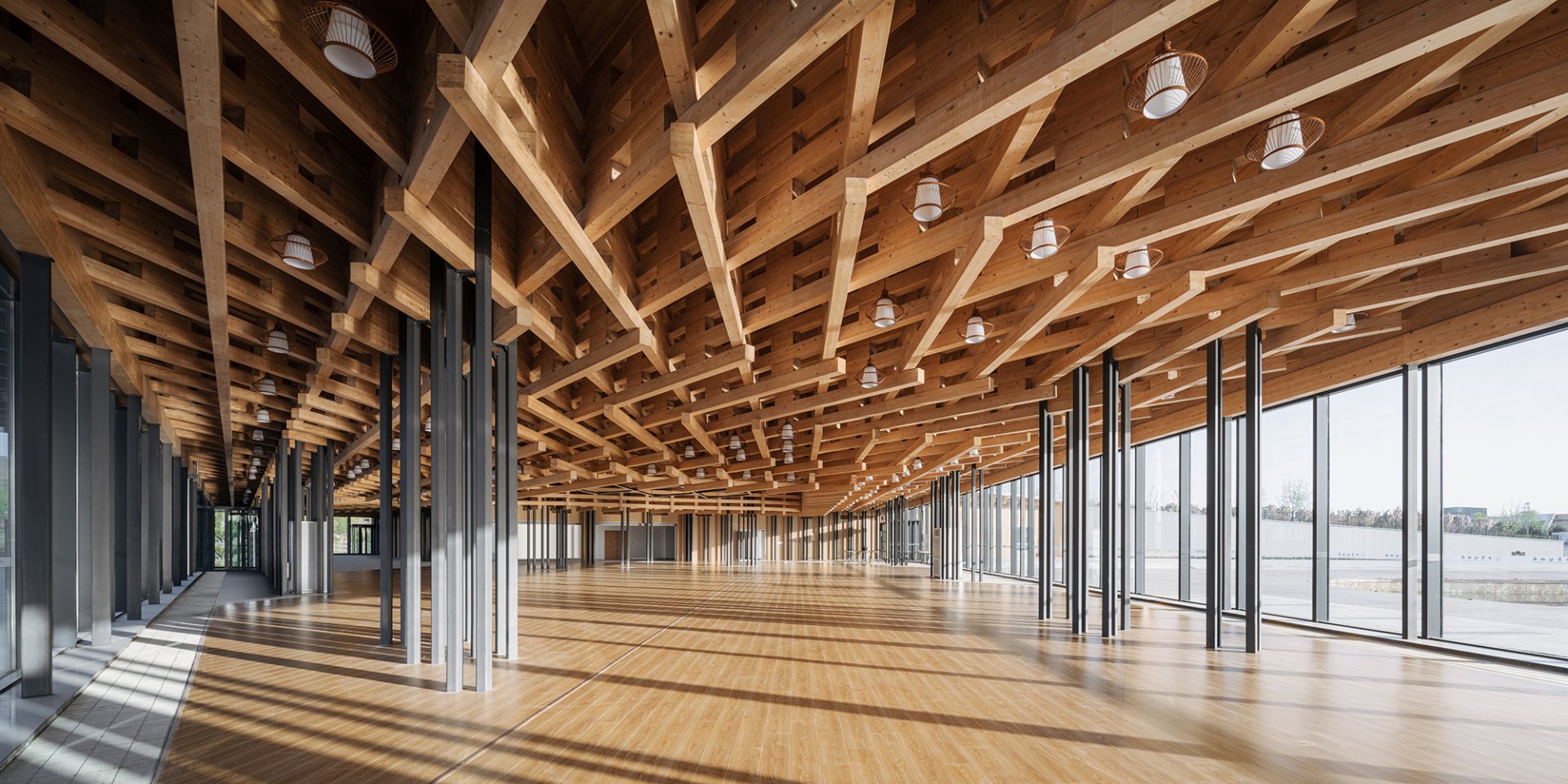 Restaurant © CreatAR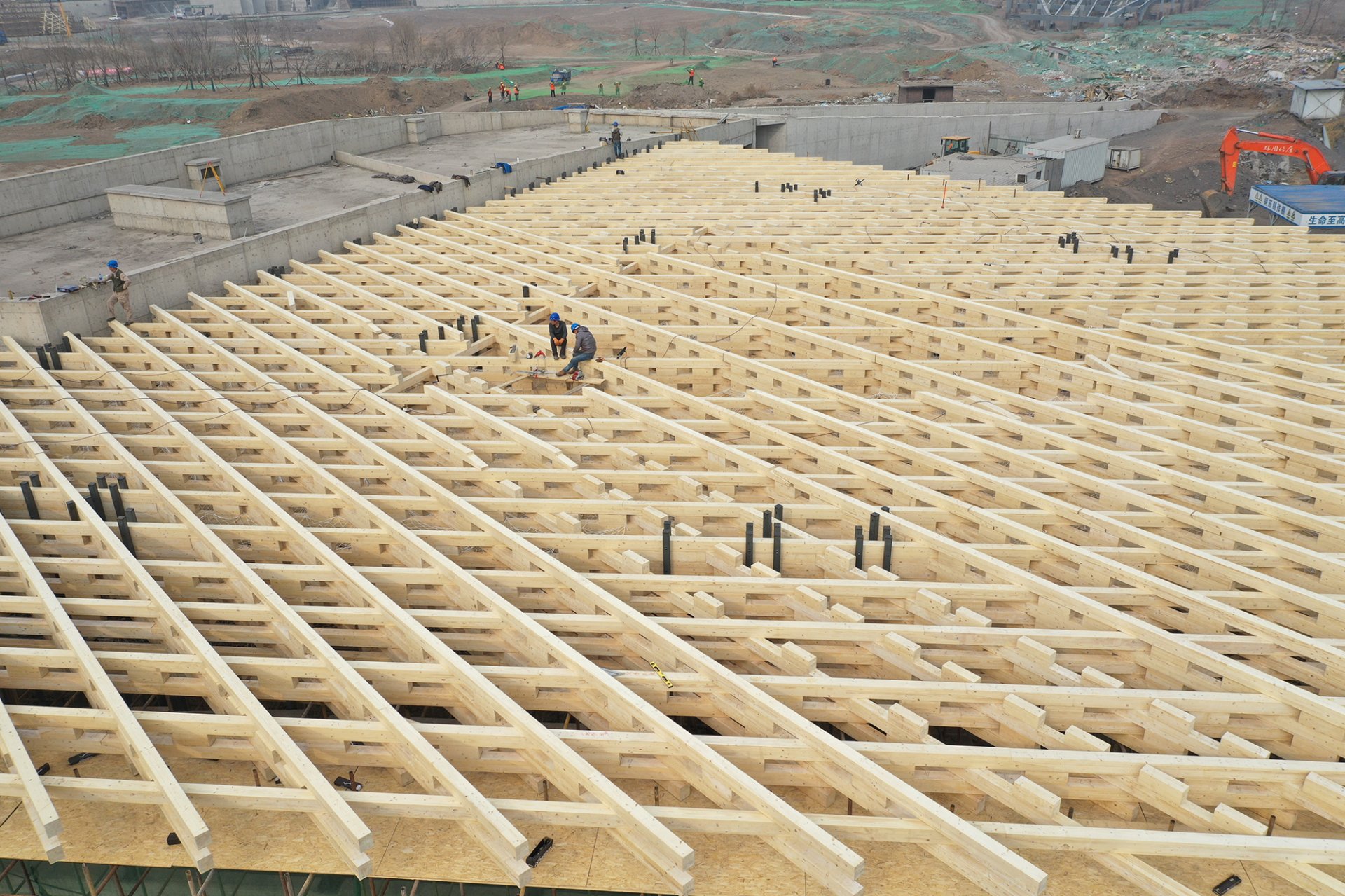 Restaurant © Delugan Meissl Associated Architects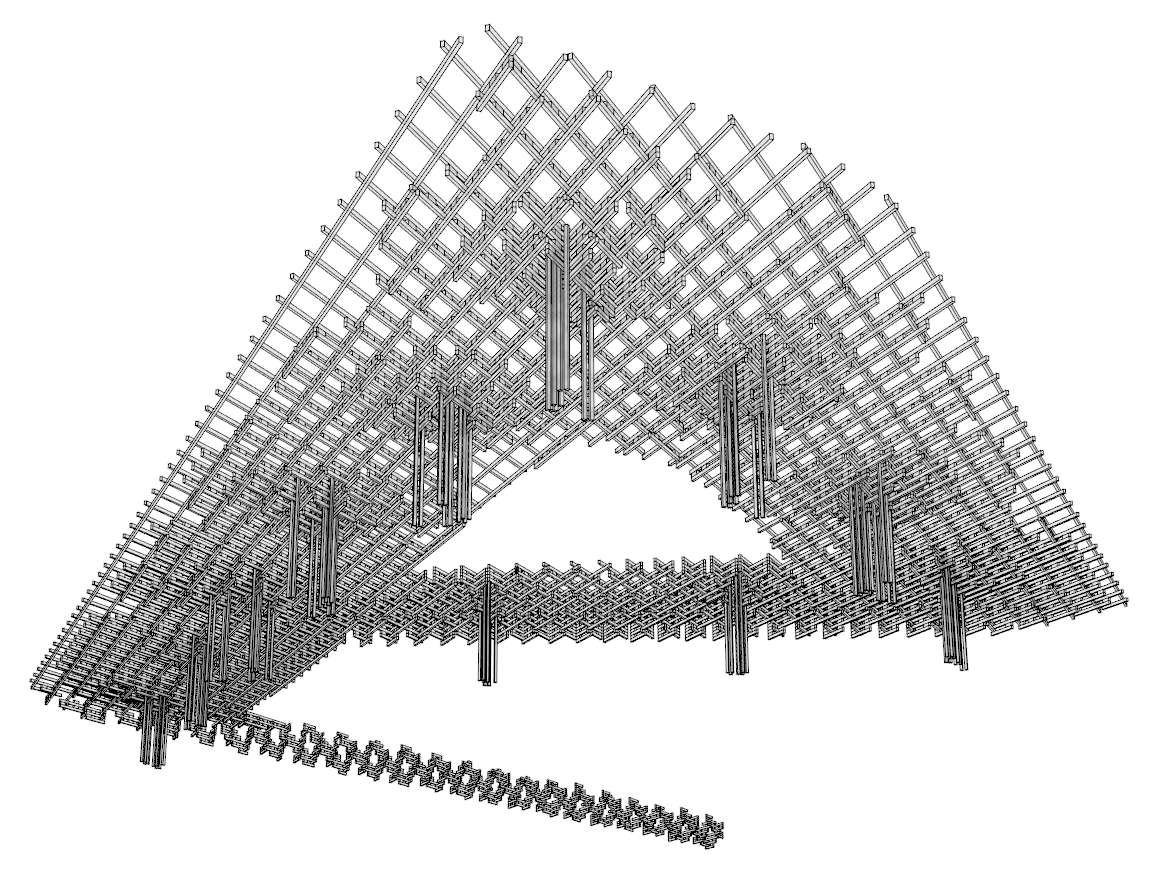 Restaurant
project description

A proposal for a new botanical garden situated in the Jinyuan district of Taiyuan in northern China. The garden complex includes a trio of domed glass greenhouses housing tropical, dessert and aquatic plants, a bonsai museum, research centre, visitor centre and restaurant. The design integrates an artificial landscape of mountains and hills, vegetation, water features and buildings.
structure

The overall structural concept for the complex draws from traditional Chinese wood roof structures and reinterprets the structural and geometric logic to combine the loading aspects with desired aesthetic expressions. Three main principles were considered: stacked and interlaced beam layers, stages and scaling layers – adding or removing layers towards supports or edges, and proportion between space and structure.



The domes act as structural shells, which consists of two layers of wood beams in the longitudal direction and one layer cross-wide braced with post-tensioned cables.

The restaurant, visitor centre and building connecting all three domes are composed of an array of glued-laminated timber beams supported by reinforced concrete columns. The number of layers depend on the load and span of the roof – between 2 to 8 layers.
façade

The design of the facade for the domes allows for important solar gains on the south facing half of the dome while limiting the heat loss on the northern half. A system of timber or aluminum sub-structure, double glazed facade units and opaque insulated sandwich panels is incorporated. The restaurant, entrance/visitor centre and building connecting all three domes all utilise a facade system of large doubled-glazed panels and glass fins to allow maximum transparency.
Data
Client:
Municipality of Taiyuan, China
Architect:
Delugan Meissl Associated Architects
Competition:
Completion: 2021

Span (Largest dome): 95 m | Buildings: 5
Service:
Structural engineering, Façade engineering
Concept design