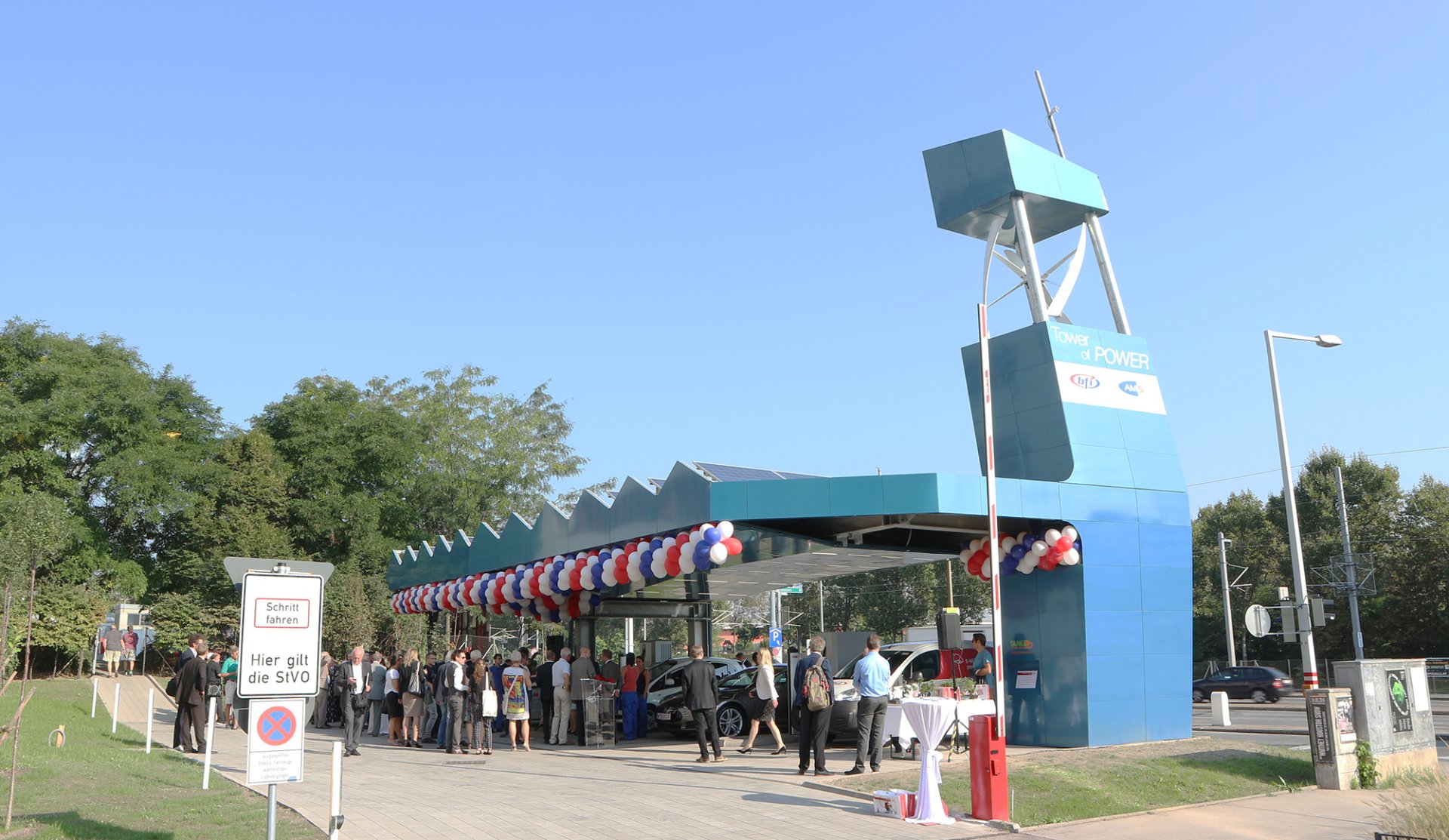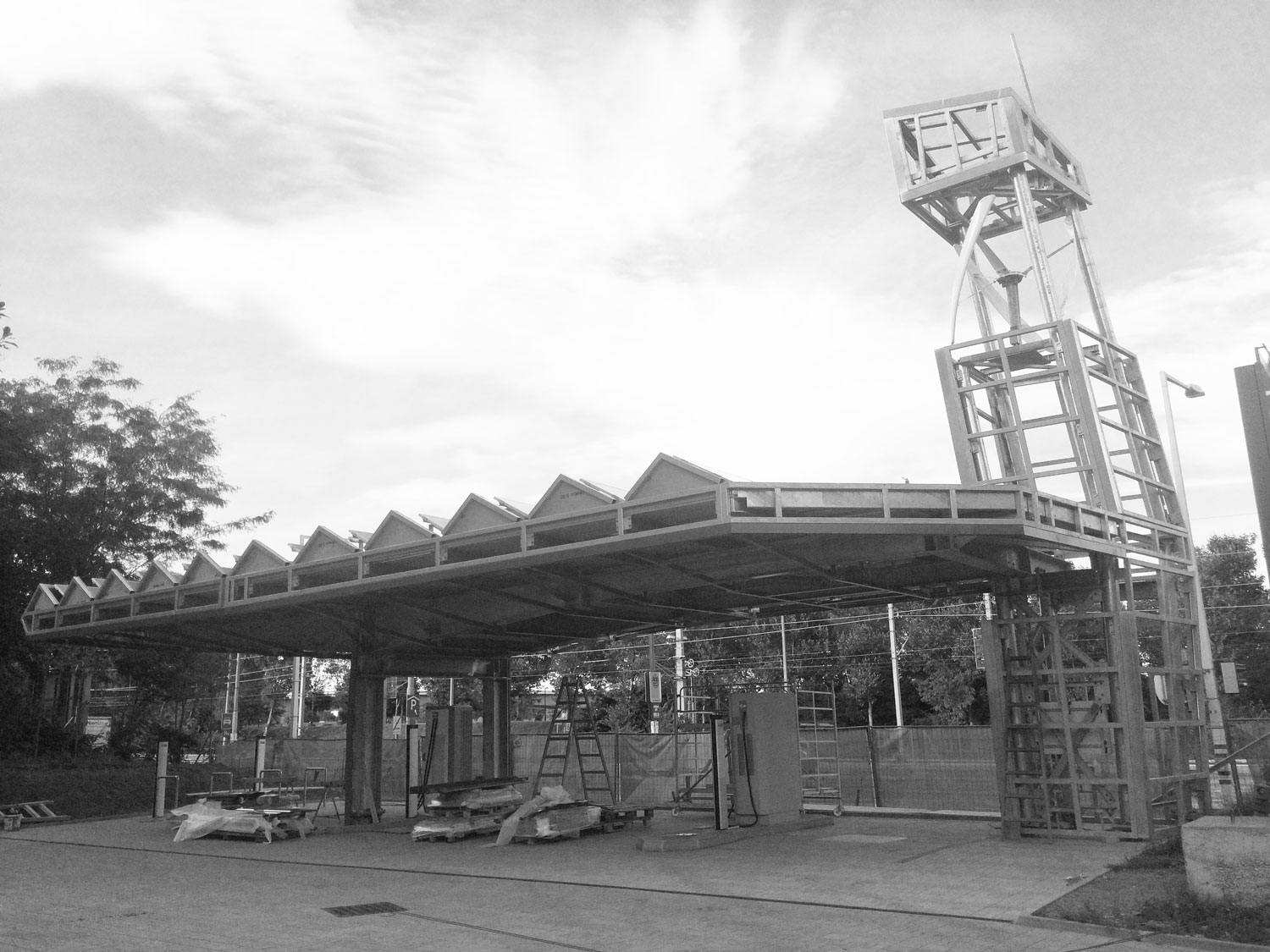 © goebl architecture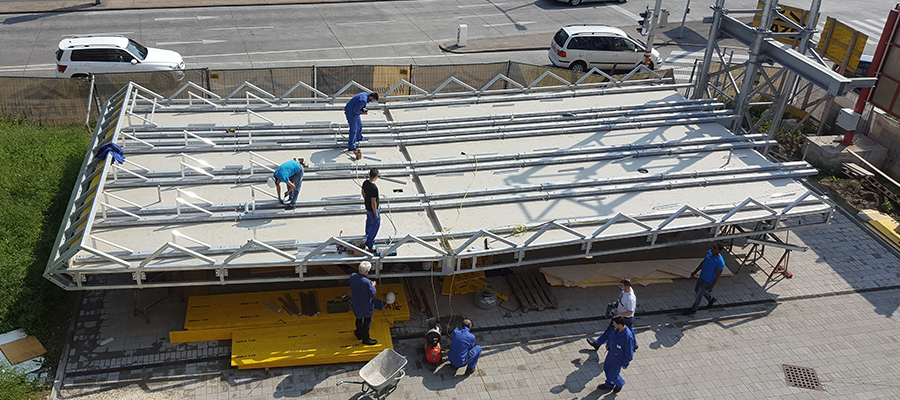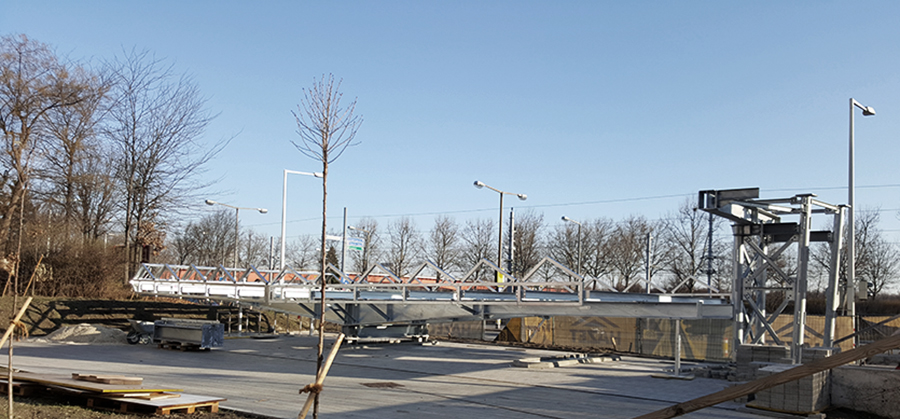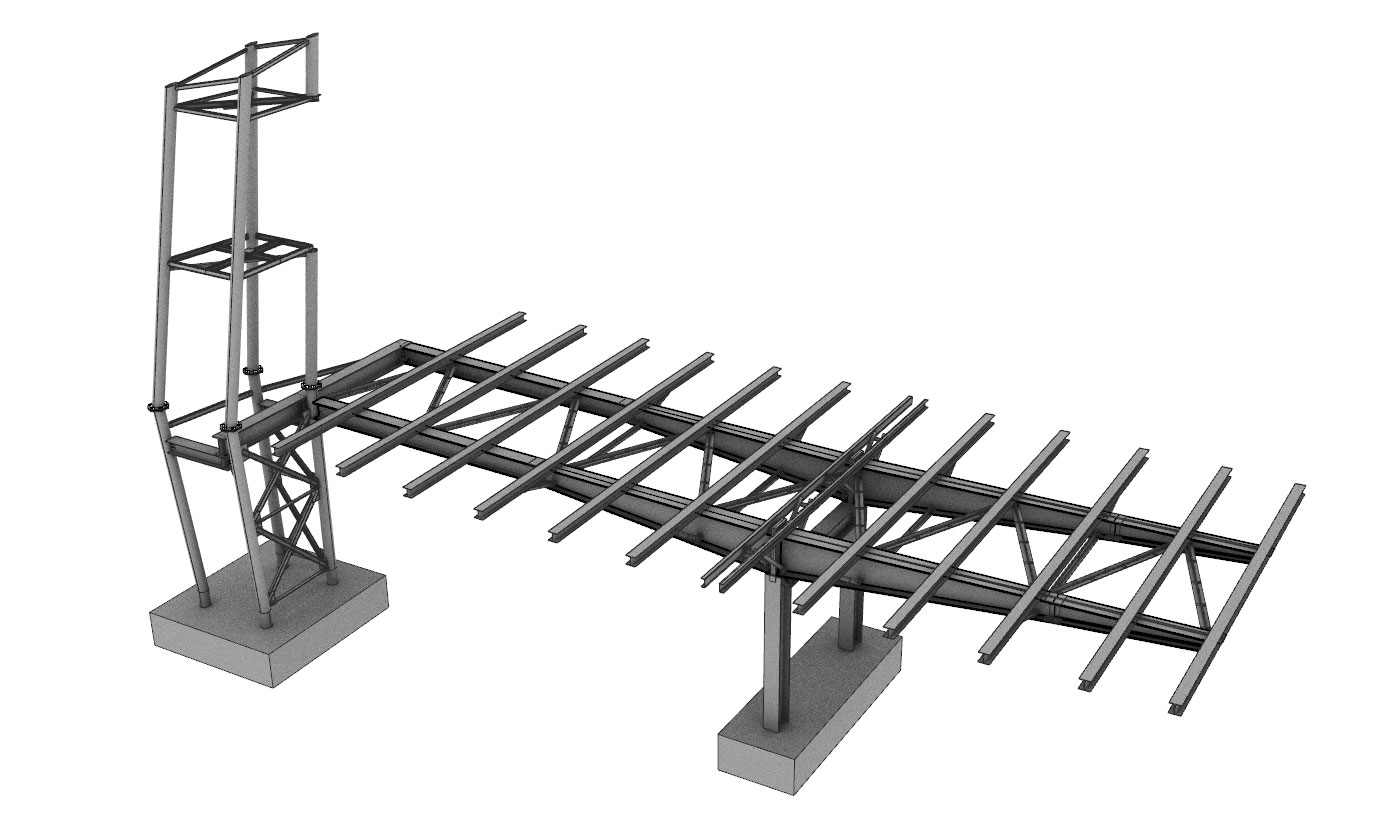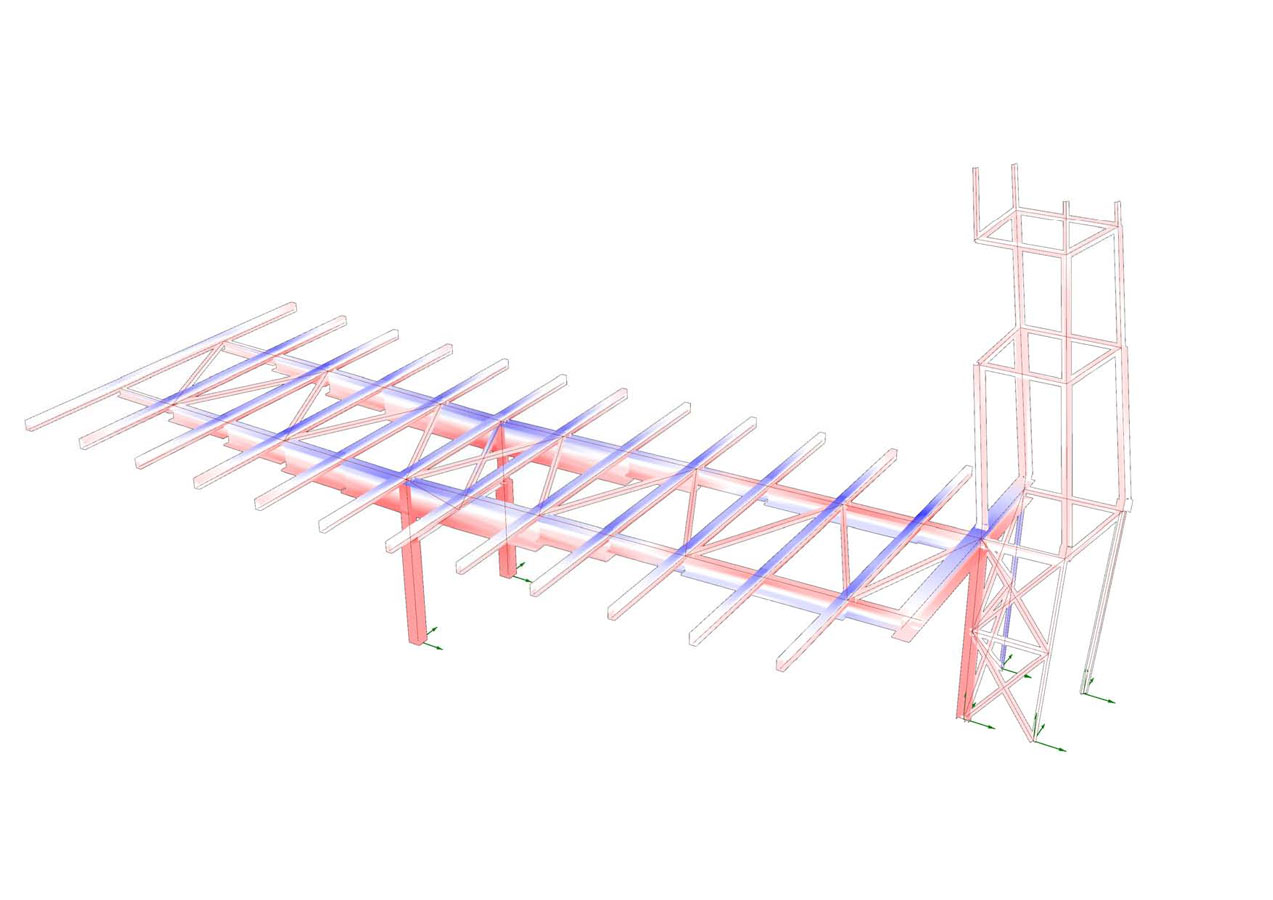 project description

Two of the most primitive architectural gestures, the roof, and the tower, are connected with one another, resulting in a roof that acts as a tower and vice-versa. The combination of these two forms creates a building type, which functionally and symbolically assigns an explicit form to the innovative "solar petrol station" project.
Beneath the roof of the main functional components of the petrol station, charging stations can be also accommodated. The roof itself provides weather protection, and light during refuelling and additionally contains 130m² of photovoltaic panels. The tower is intended to alert and entice curiosity about the gas station. It also acts as a source of energy, as a Wind Tulip is integrated into the design. At the highest point of the tower is an additional promotional sign which will point at night in the building.

structure

The structure consists of a free-standing roof which is 19.7m long and 7.8m wide. The support of the roof is achieved by a centrally arranged supporting wall as well as at the edges. The tower which is located on the outer has a height of 10.2m.
The bracing in the horizontal direction is ensured by the load-bearing walls in the middle of the free-standing roof, wind bracing elements on the roof level and two other walls forming the side surfaces of the tower. Due to existing underground channels, as well unfavourable soil properties during soil investigations, the structural loads are transferred down by piles.

Data
Client:
bfi Wien
Architect:
goebl architecture
Completion: 2016

Height of tower: 12 m
Service:
Structural engineering
Awards
Transport Design of the Year 2018, 1st prize

Related Links

more projects referring to:
> steel