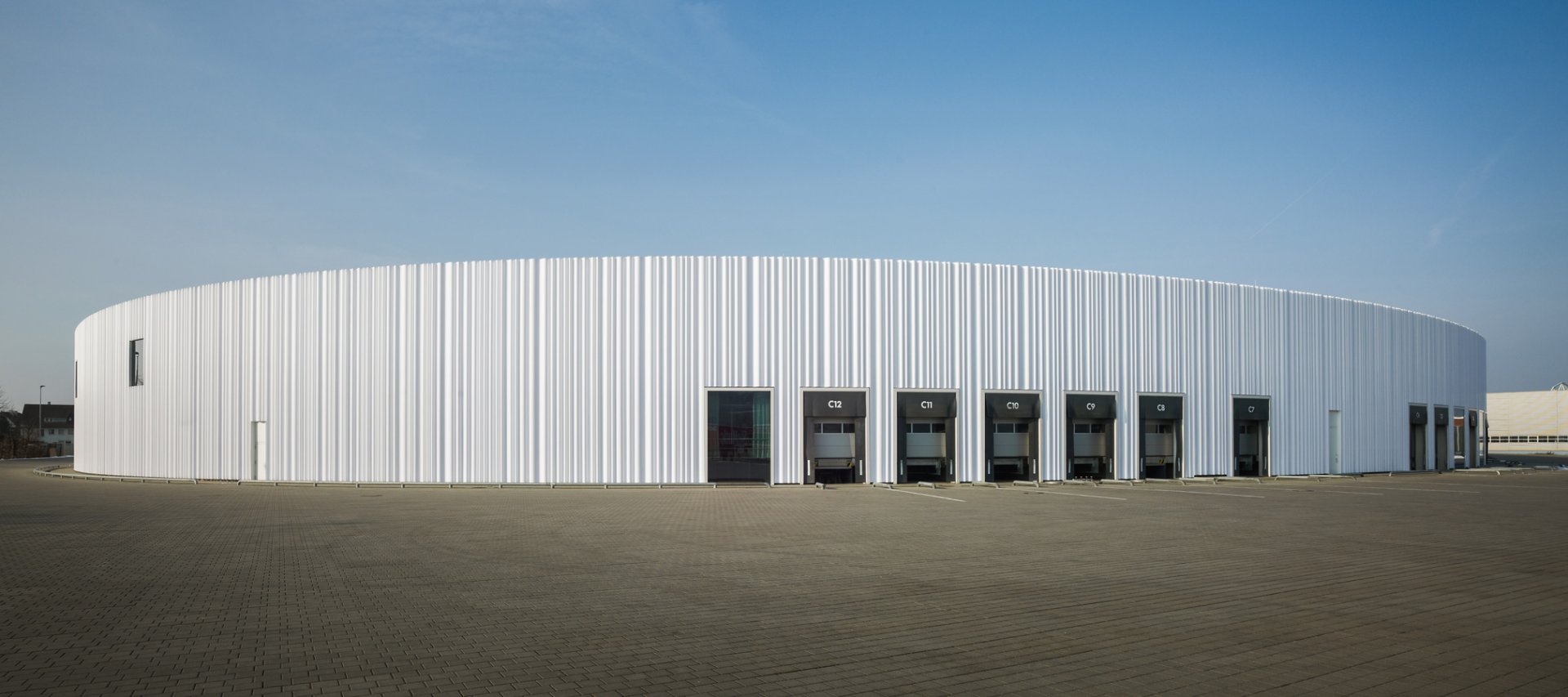 © Christian Richters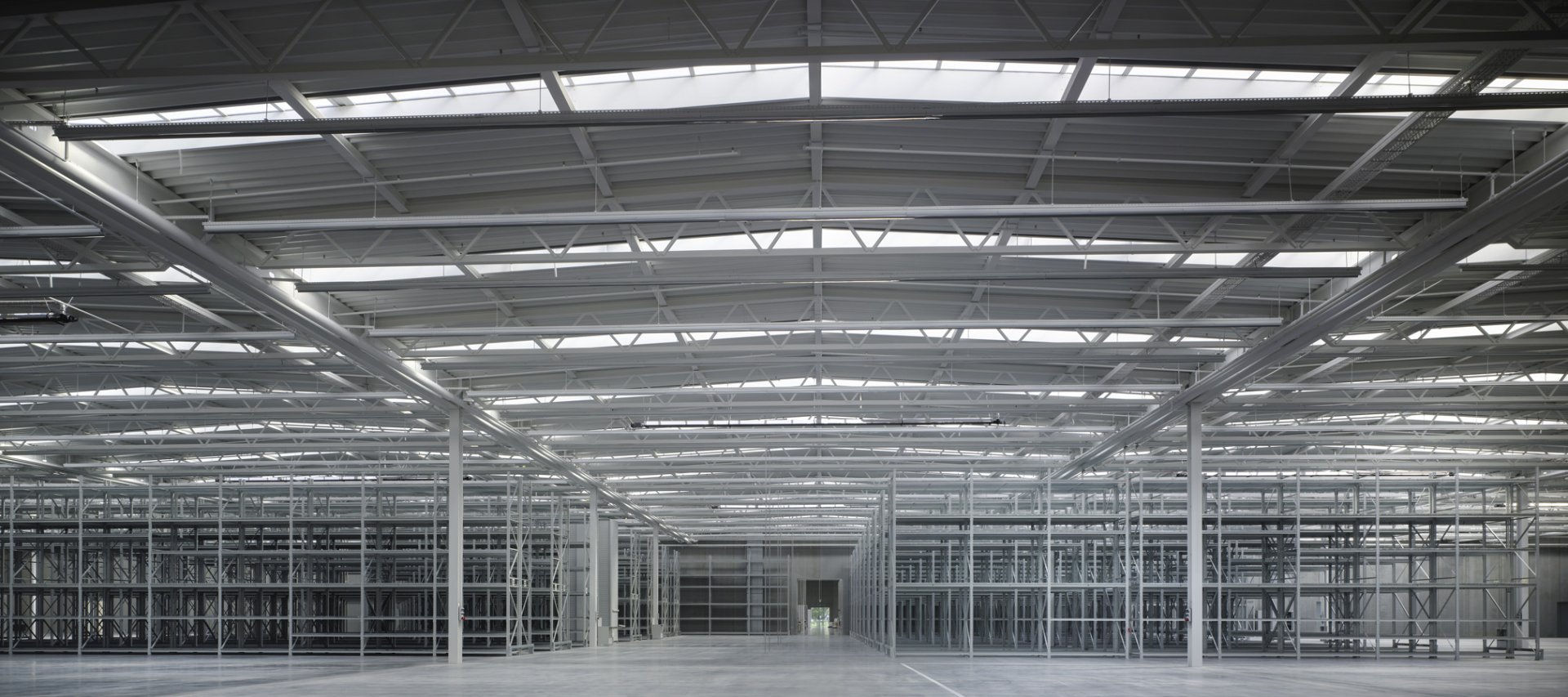 © Christian Richters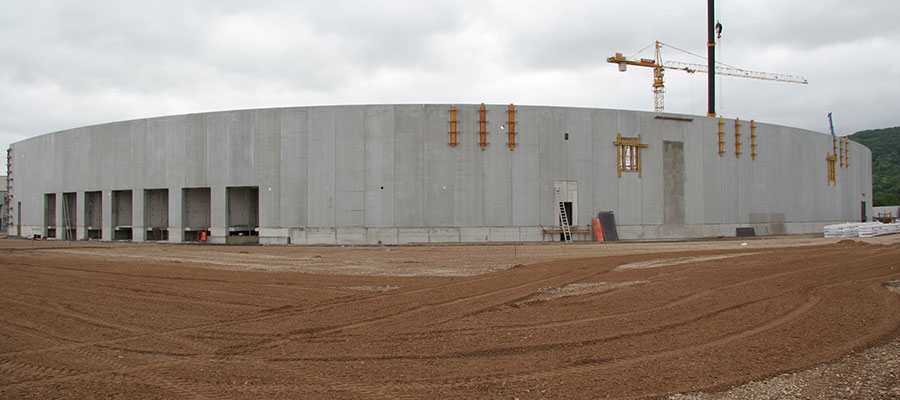 © Nicole Berganski
© Nicole Berganski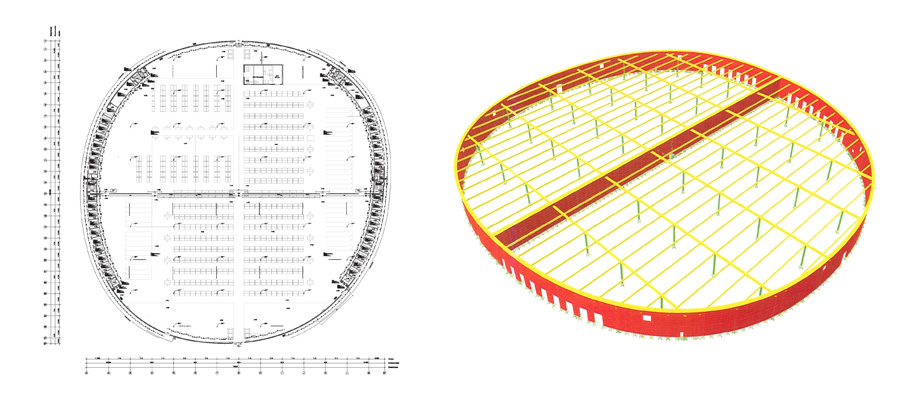 project description

The Vsl Factory project creates a new part of the architectural development of the Vitra Factory complex in Weil am Rhein, Germany.

structure

The warehouse designed by the Japanese architectural practice SANAA describes a circular free form with an average radius of 155 to 157 m and a total area of 20,000m². The development will be constructed in two phases as two independent semicircular buildings joint by a common 156m long continuous fire resistant wall.
The architectural concept envisaged a light steel roof structure on slender columns combined with visual concrete walls around the perimeter.
Data
Client:
Vitra
Architect:
SANAA Kazuyo Sejima & Ryue Nishizawa
mayer bährle
Completion: 2013

GFA: 30,000 m² | Gross volume: 250,000 m³
Service:
Structural engineering
Earthquake engineering