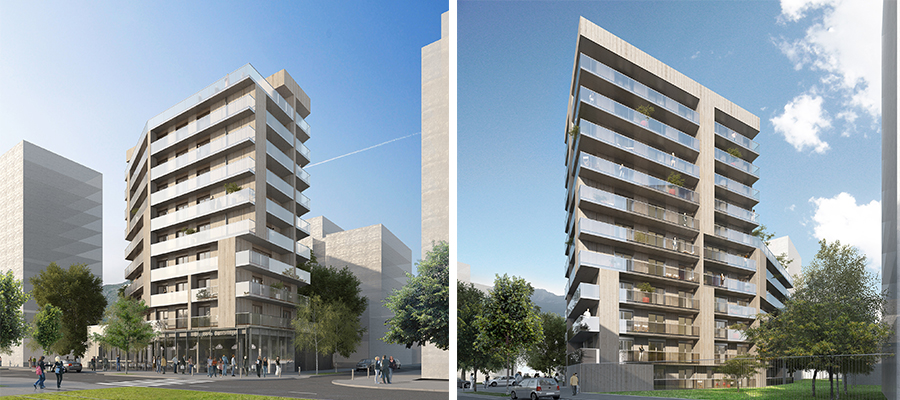 © Colboc & Franzen Associés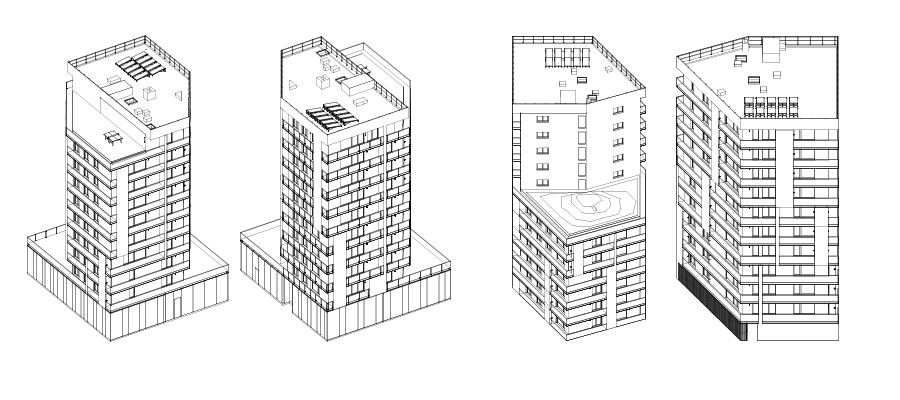 © Colboc & Franzen Associés
project description

This project involves the construction of two buildings, named CI4 and CK2, in the Cambridge block of the 'Presqu'île' mixed development zone (ZAC) in Grenoble. Both buildings are part of a comprehensive development plan in the mixed development zone, which is the site of a major urban renewal project.
structure

The whole neighbourhood is under very strong sustainable development requirements. Both buildings are designed at an angle to the street. Their compactness ensures that large landscaped green spaces will be at the heart of the block. Building CI4 has a ground floor to be partially used for commercial activities and nine floors of housing with a shared rooftop terrace. Building CK2 features 11 floors of housing units. Neither building has a basement.
The specificity of the project lies in its very stringent environmental requirements, with a target of RT2012 -30%. The seismic context also necessitates very advanced studies on the reinforced concrete structure (modal spectral analysis) and the deep piling foundations (soil-structure interaction).
Data
Client:
Pluralis
Architect:
Colboc Franzen & Associés
Start of construction: 2012
Expected completion: 2017

NFA: 4,590 m²
Service:
Structural engineering