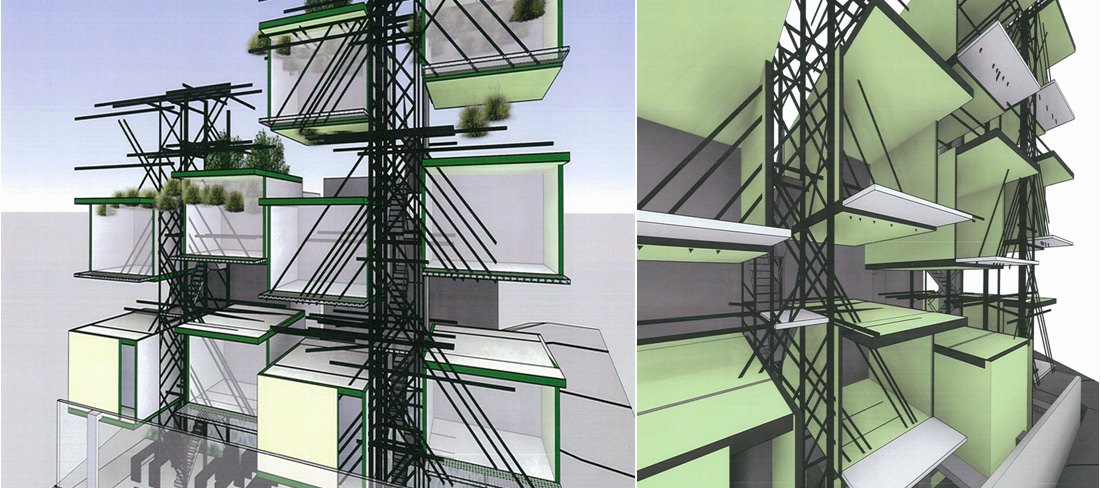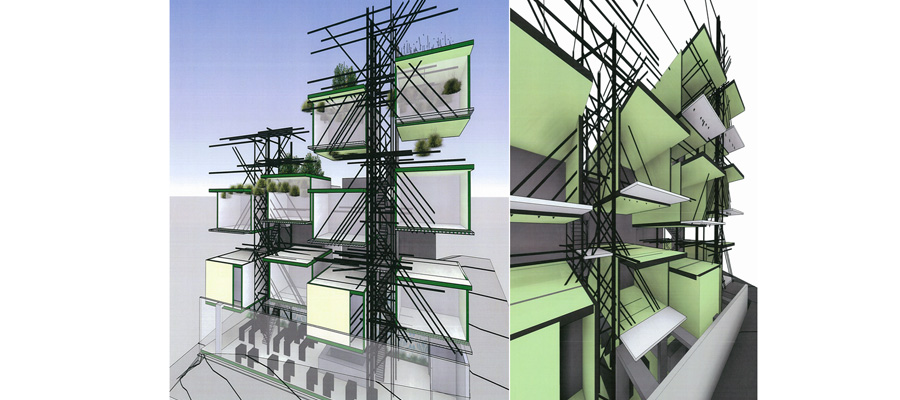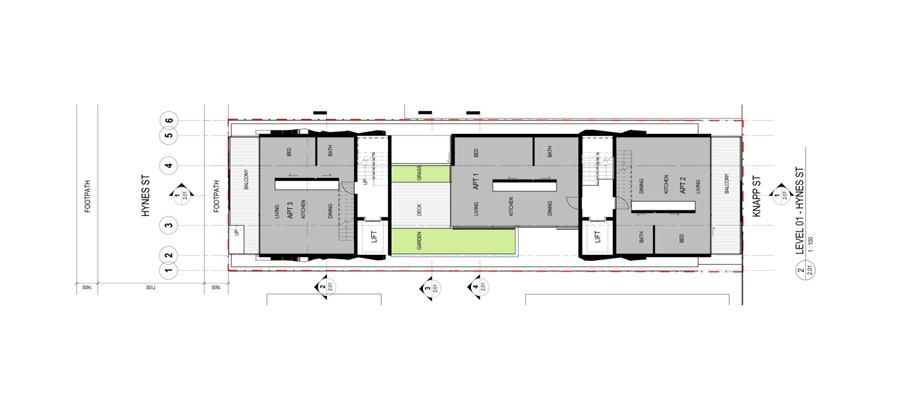 project description

Bollinger+Grohmann was asked to join the design team to develop a feasible scheme for a boutique hotel in late 2013. The Art Hotel is located in the suburb, Fortitude Valley of Brisbane and is situated on a narrow site framed by Hynes street and Knapp street.
The new hotel will house 10 apartments/ suites that will be connected with a series of open gardens. A spacious lobby and a rooftop garden are aiming to connect the public with the private spaces.

Due to the narrow site the structural elements will be pre-fabricated and assembled on site. The expressive structure is not only a design feature but ties each unit together to become one building. The hotel is approximately 20 metres high and its footprint has the dimensions of being approximately 10 x 30 metres.
Data
Client:
Virginia Daniels
Architect:
UAP Urban Arts Project
Bureau Proberts
Planning: 2013–2014

Height: 20 m
Service:
Structural engineering