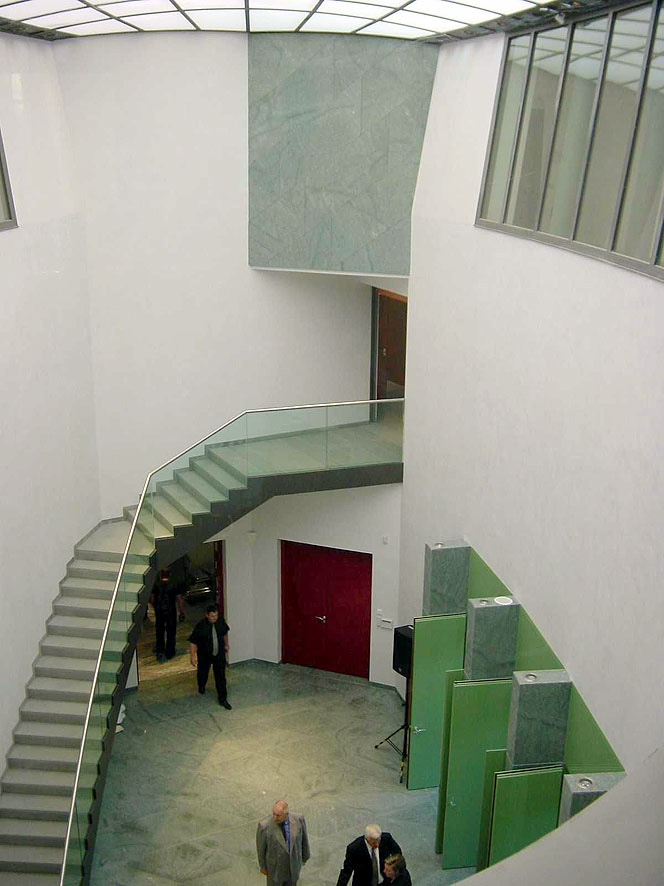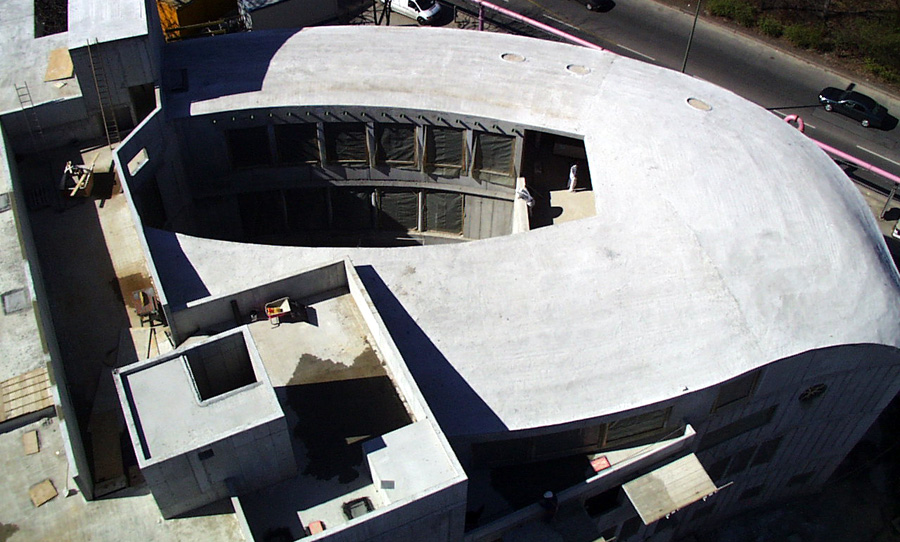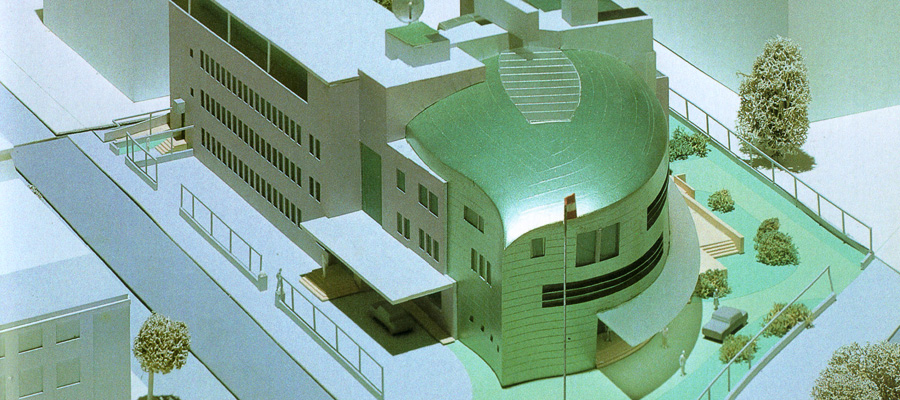 © Hans Hollein
project description

The embassy of the Republic of Austria forms the archtectonic entrance on the eastern side of the Berlin Diplomats' Quarter.
The complex consists of three uneven structures. The perimeter block development of the Stauffenbergstraße is occupied by the long four-storey administration building. To the rear of the office block is the residence of the ambassador. The residential block is back from the street in the rear part of the property.

The office block and residence are connected by an ellipse-like winding plastic structure that forms the entire complex into a U-shaped structure. This is where the representation and reception areas are accommodated, in accordance with its external appearance.
Data
Architect:
Hans Hollein
Completion: 2001

GFA: 7,335 m²