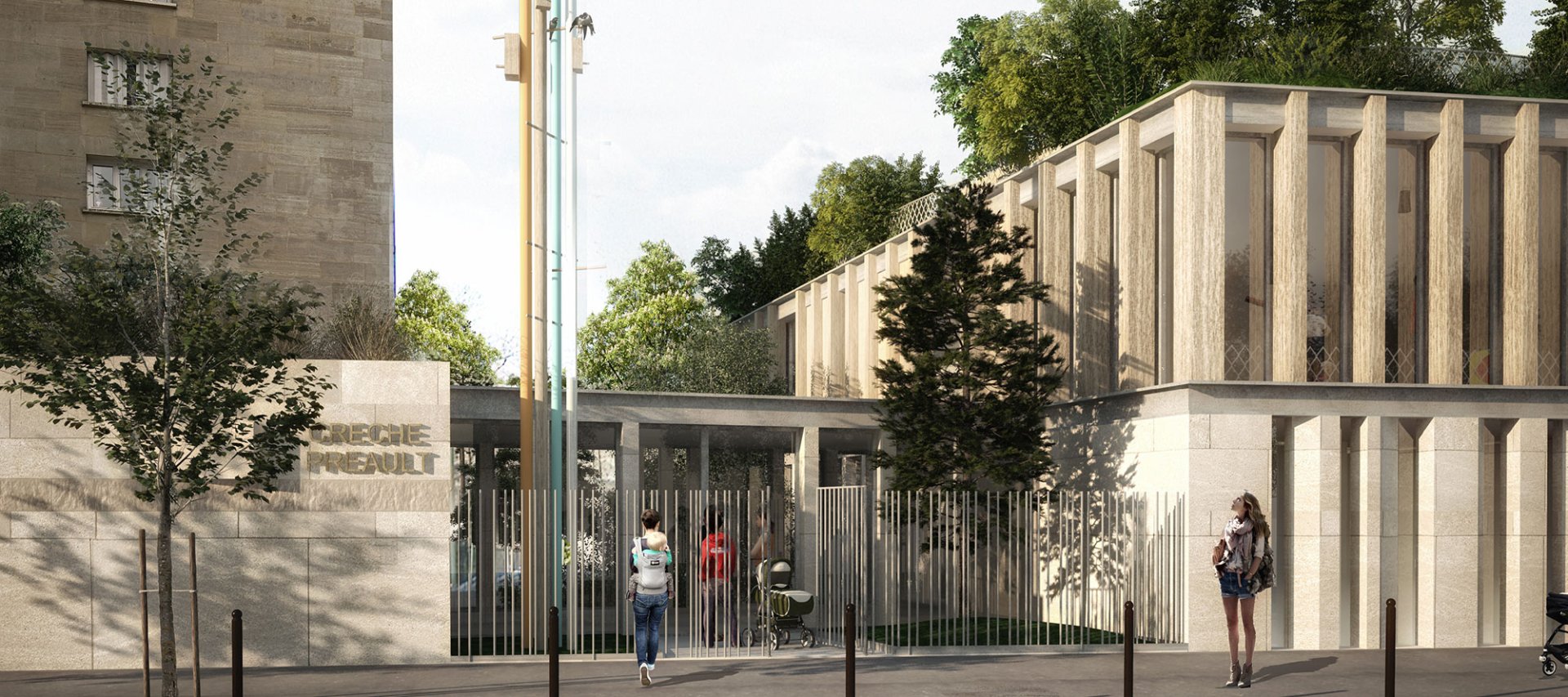 © Djuric-Tardio Architectes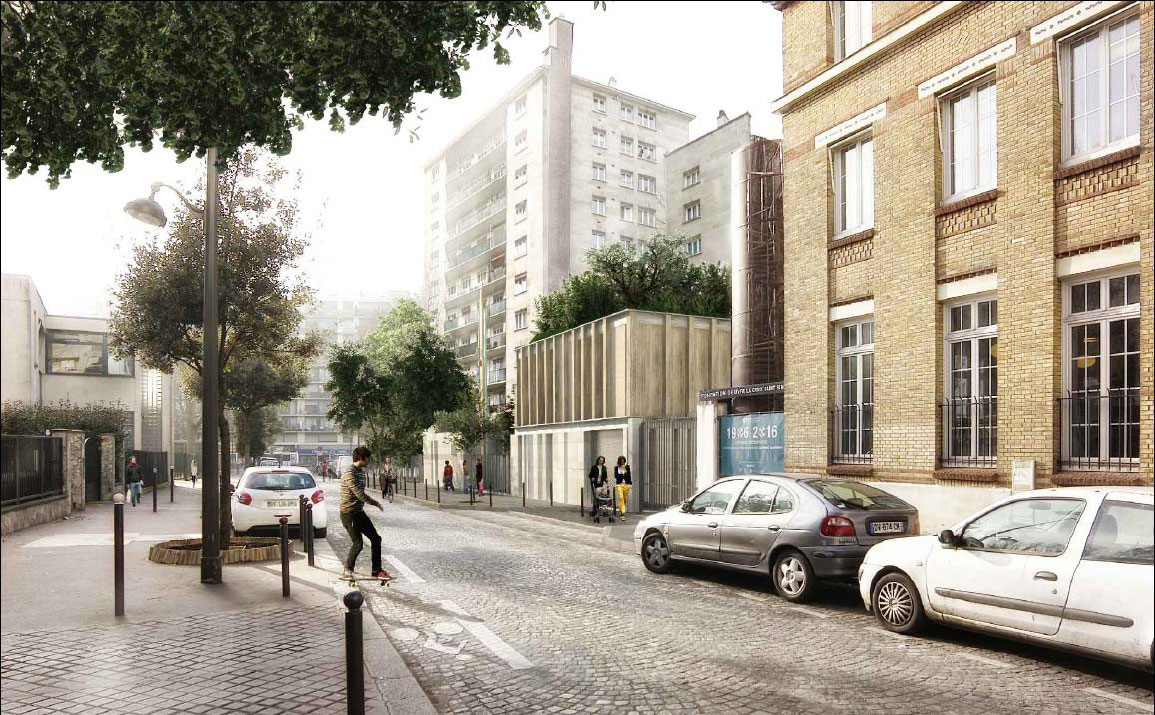 © Djuric-Tardio Architectes
project description

The project, located in the 19th arrondissement of Paris, involves the construction of a building comprising two simple volumes, one on the ground floor and the other on the first floor, connected by a central entrance hall and housing a 99-bed crèche, as well as two basement levels containing 50 parking spaces and technical premises.
structure

On the two basement levels, the car park opts for a reinforced concrete structure with load-bearing retaining walls and a post-and-beam framework in the running section. On the superstructure, the facades are made of ashlar and play a load-bearing role by resting on the peripheral basement walls. The interior structure is made up of wooden posts and beams supporting floors in laminated wood panels. Bracing is provided by the concrete cores of the corridors.
The regular grid of the facades develops around the interior and exterior spaces, creating a porous and controllable limit in summer and winter.
Data
Client:
Paris Habitat
Architect:
Djuric-Tardio Architectes
Start of planning: 2017
Expected completion: 2020

Parking spaces: 55
Service:
Structural engineering
Related Links

more projects referring to:
> Timber