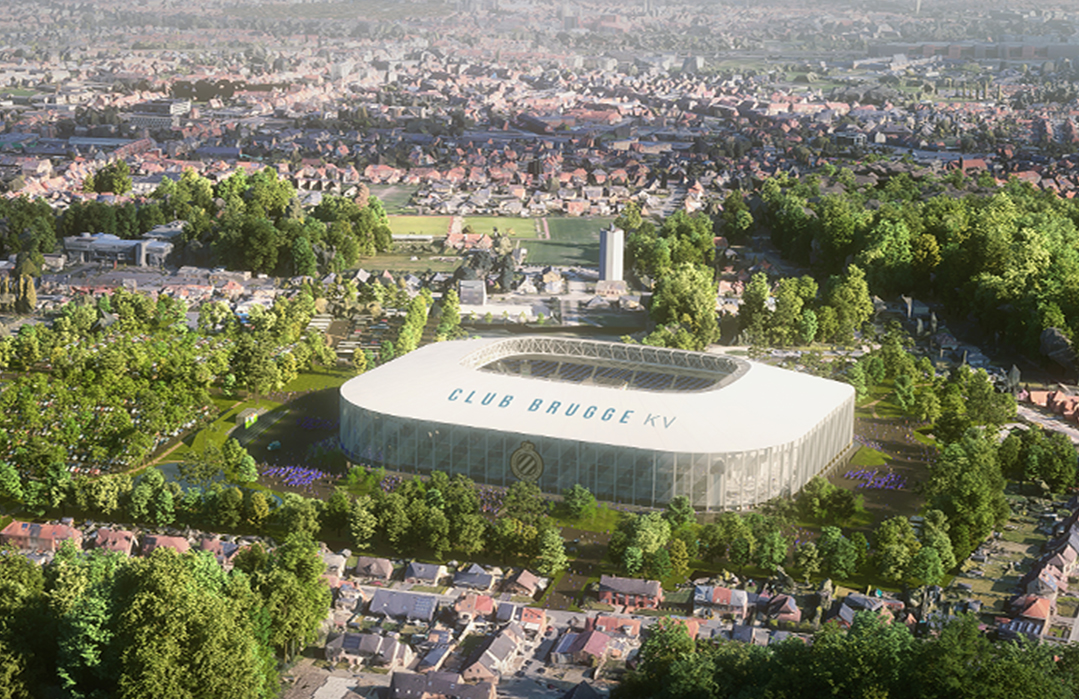 © SCAU architecture & B2Ai architects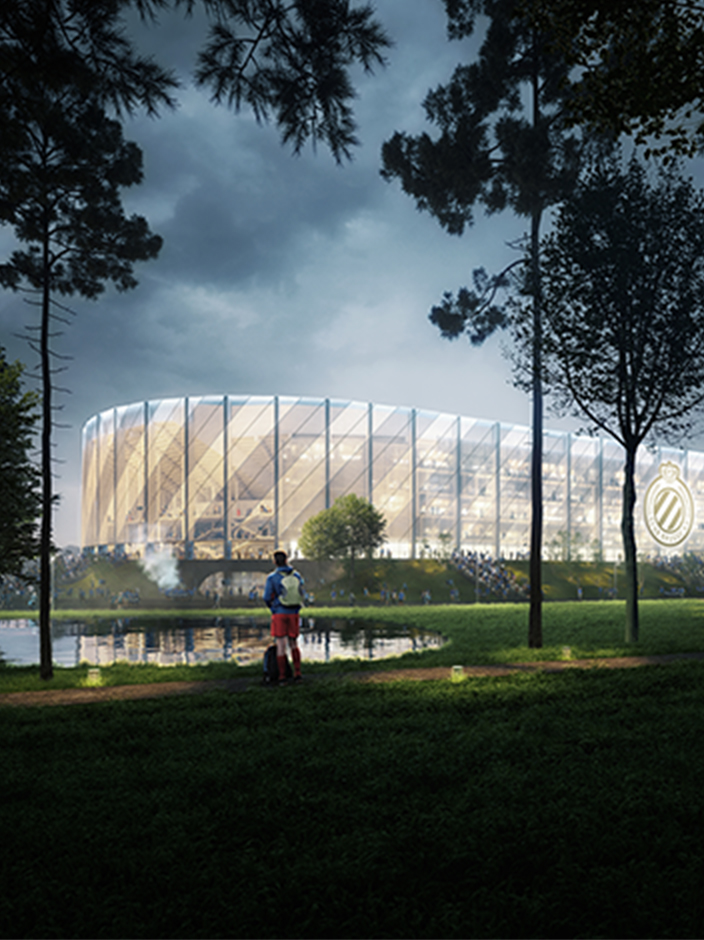 © SCAU architecture & B2Ai architects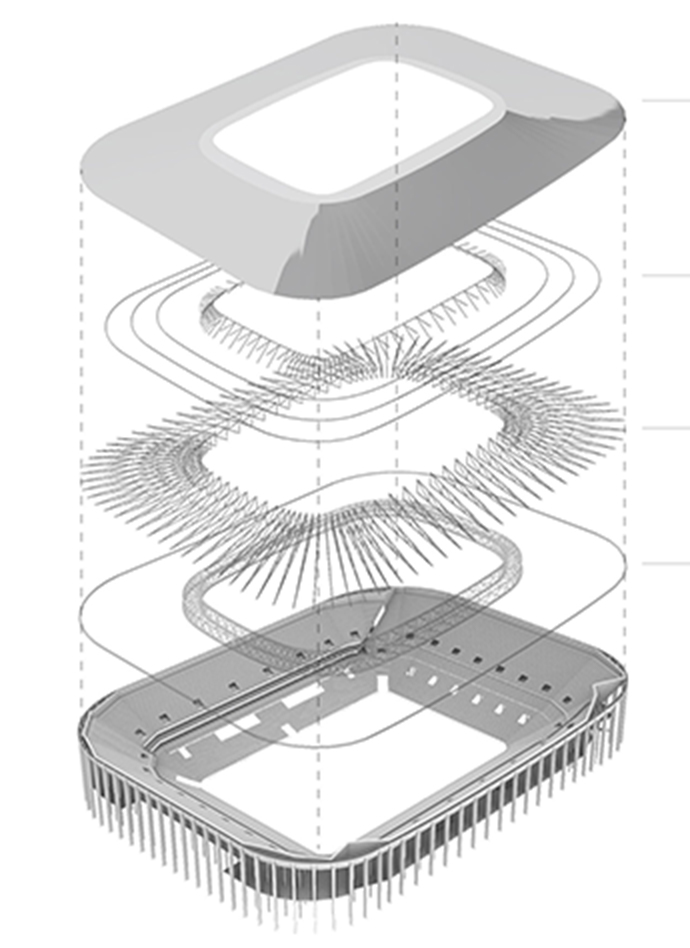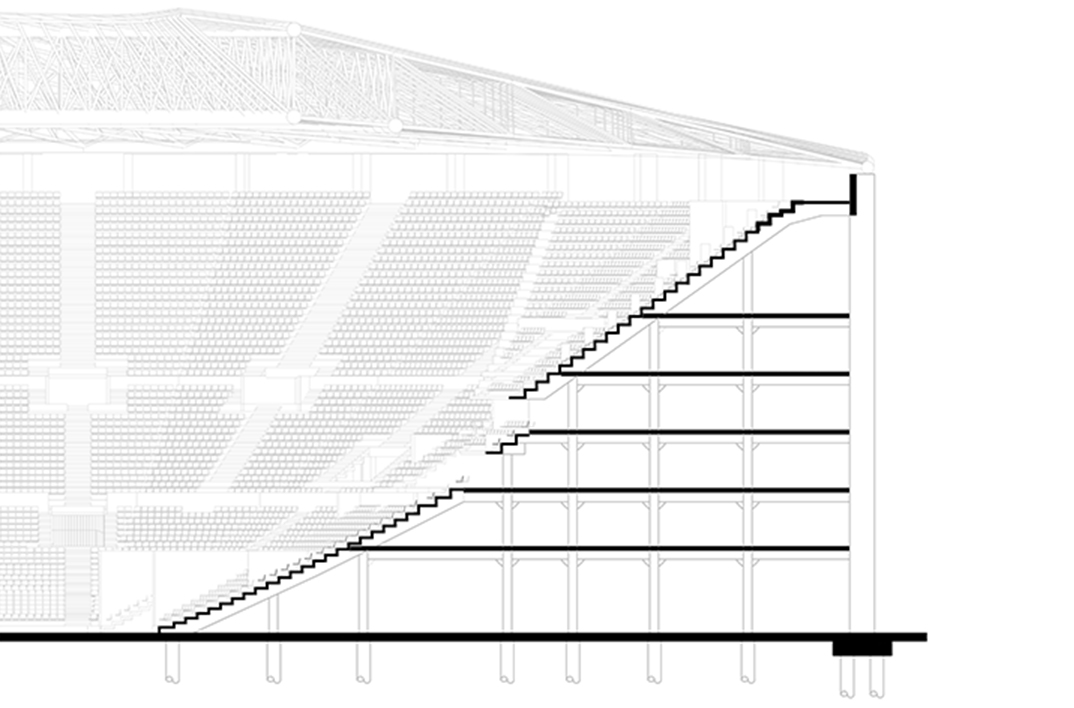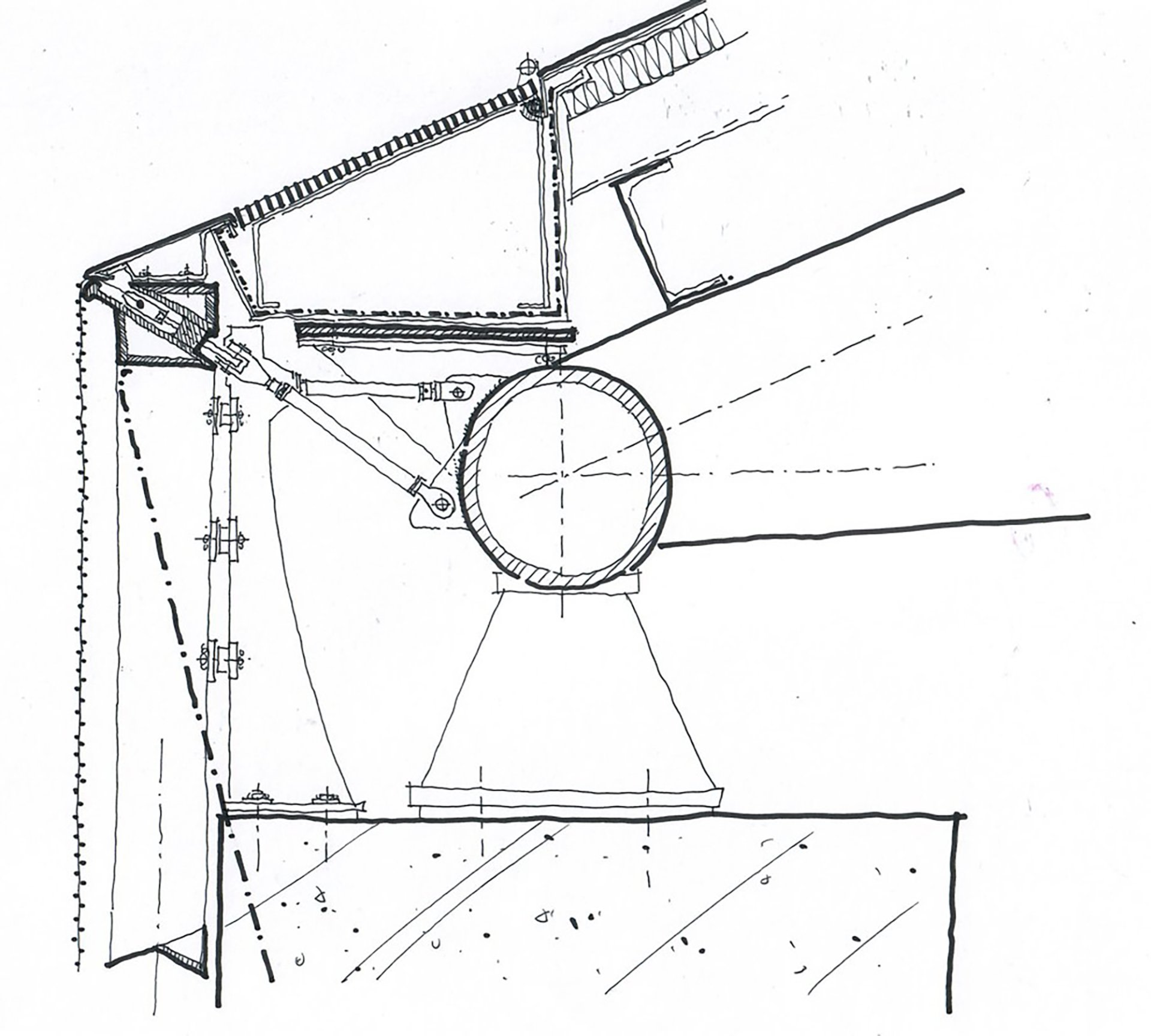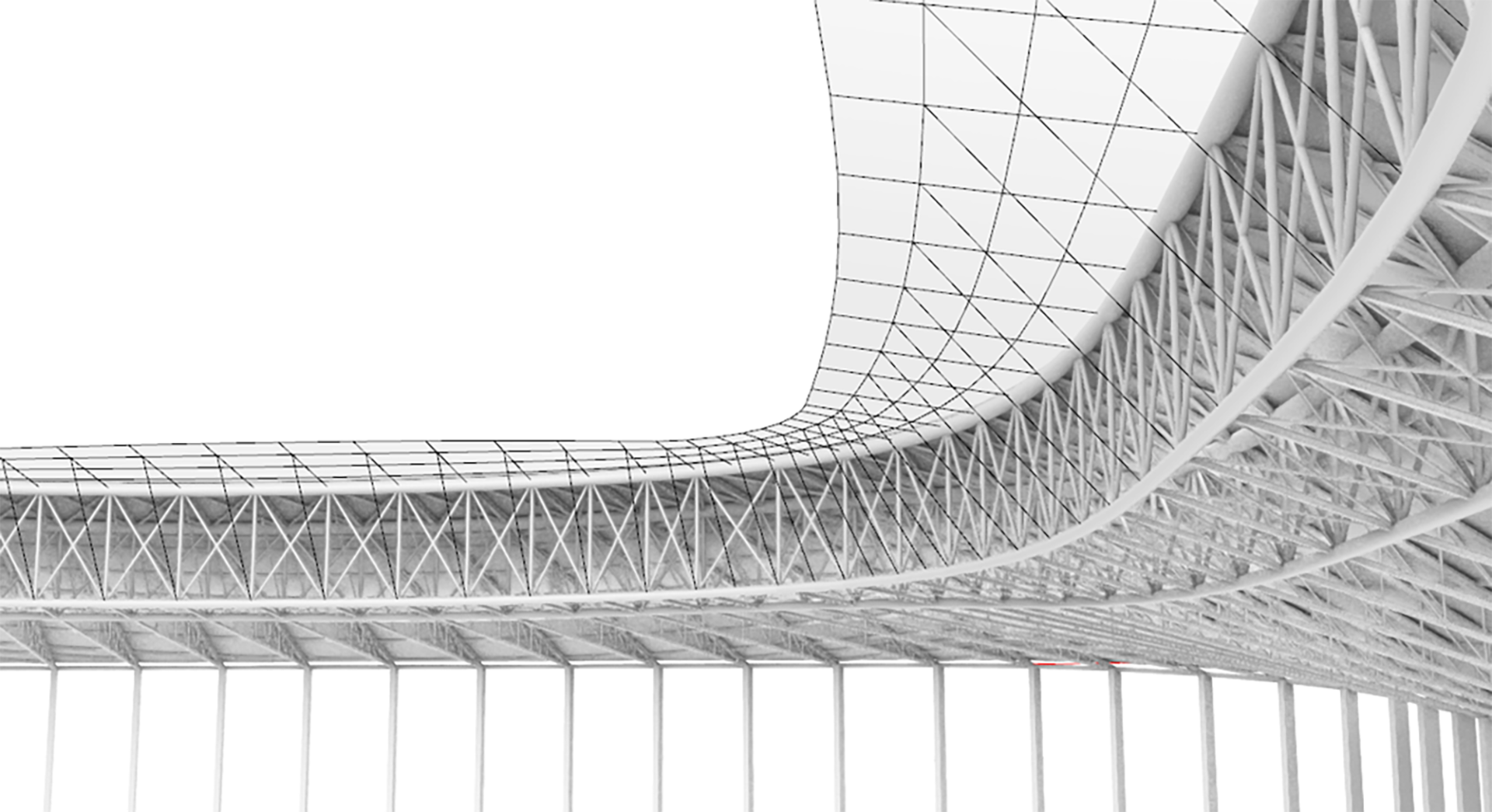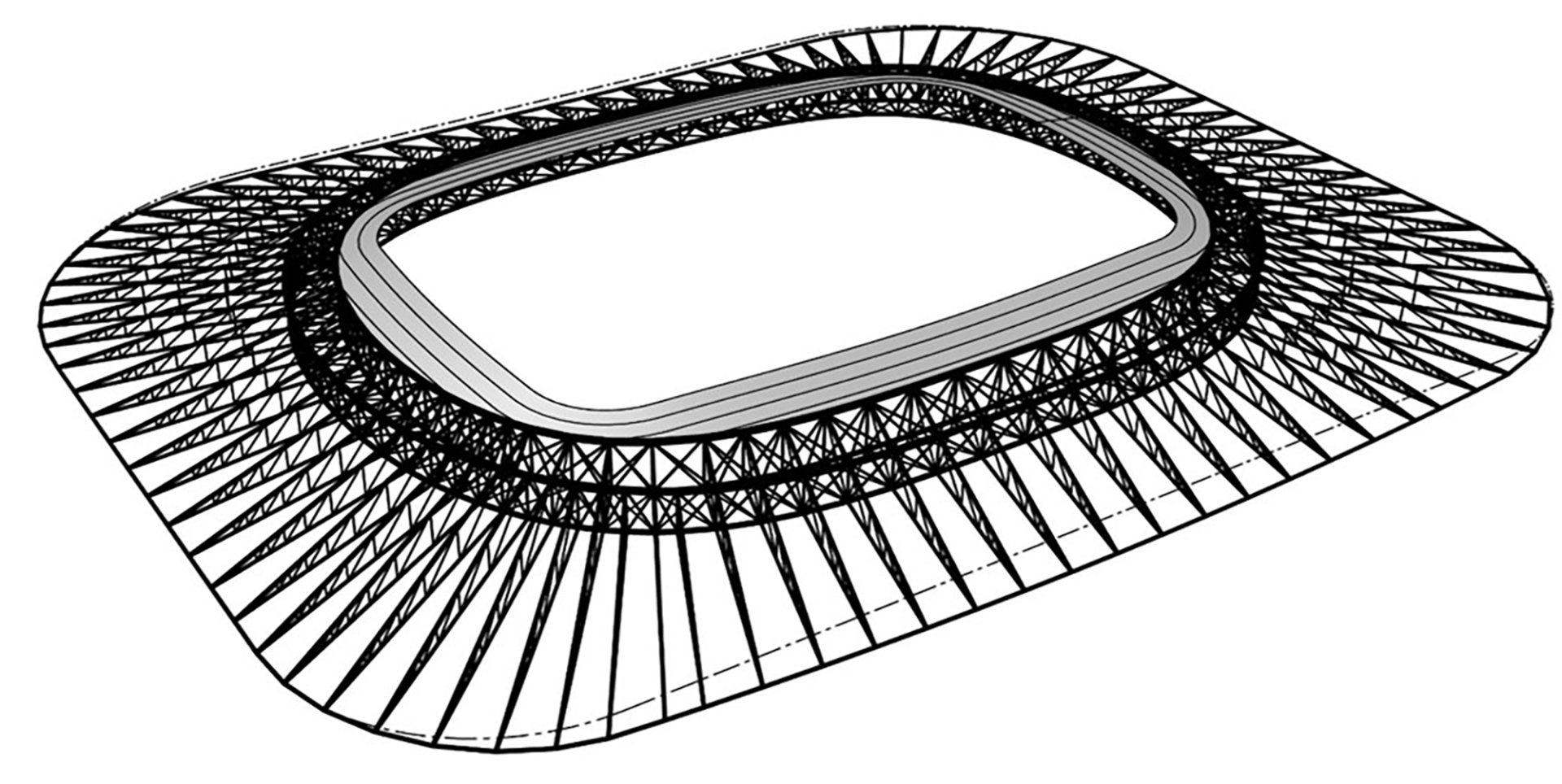 project description

Bollinger+Grohmann won together with the architects of SCAI and B2AI the competition for the new stadium in Bruges. The project is located on the site of the current Jan Breydel Stadium. The new stadium will welcome the future 40,000 guests with a more "intimate" experience with modern, openly designed stands with more freedom of movement. At the same time, noise pollution in the surrounding area is to be reduced to a minimum.
structure

The new stadium consists of precast concrete elements forming the shell. The roof construction consists of a compression ring on the inside of the roof and a tension ring on the outside. In between, there are simply supported 2D trusses.
The structure will have a transparent, perforated textile covering on the outside.
The aim of the structural design was to ensure efficient geometry and quick assembly. The roof structure was optimised in terms of weight reduction and complexity of the steel connections using parametric methods.
Data
Client:
Club Bruges KV
Architect:
SCAU
B2Ai
Competition: 1st prize (2020)
Start of planning: 2020
Expected completion: 2023

Service:
Structural engineering, Façade engineering