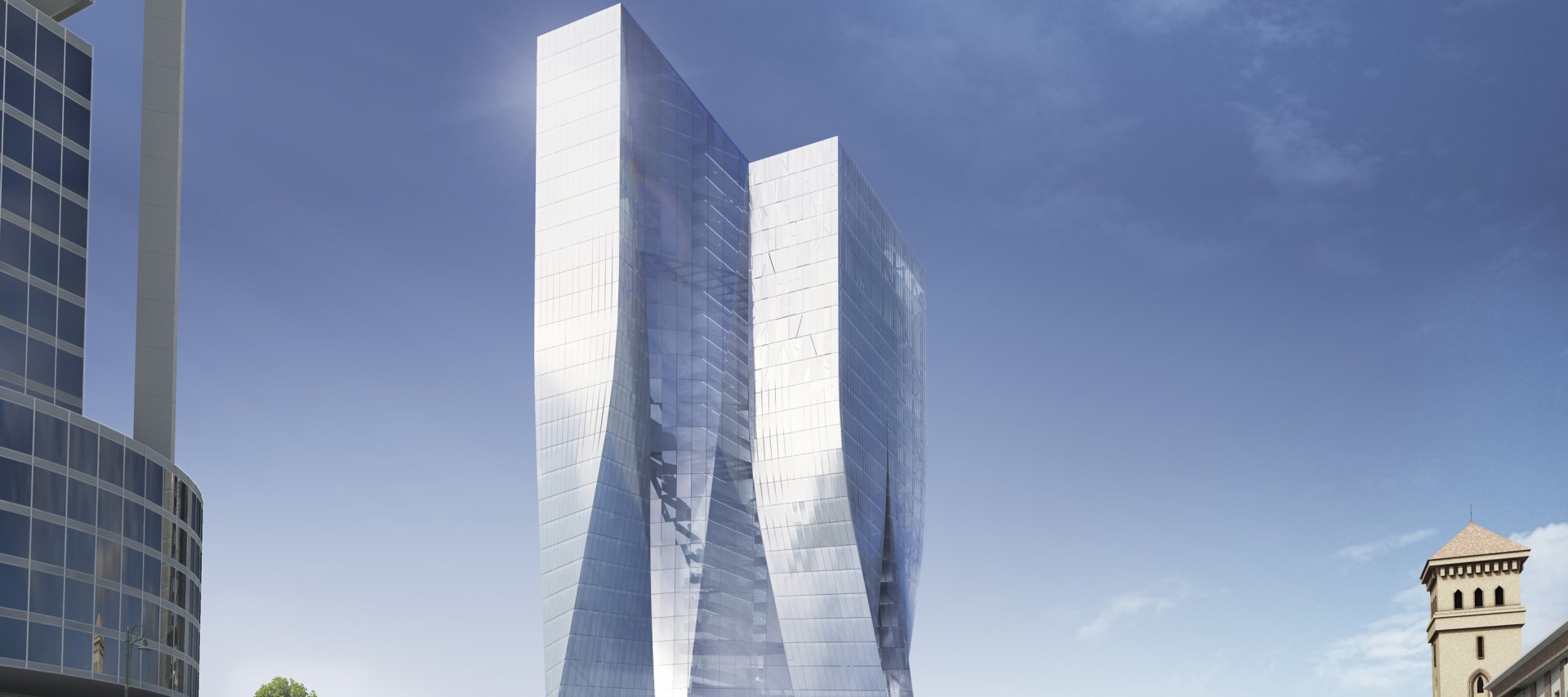 © ISOCHROM.com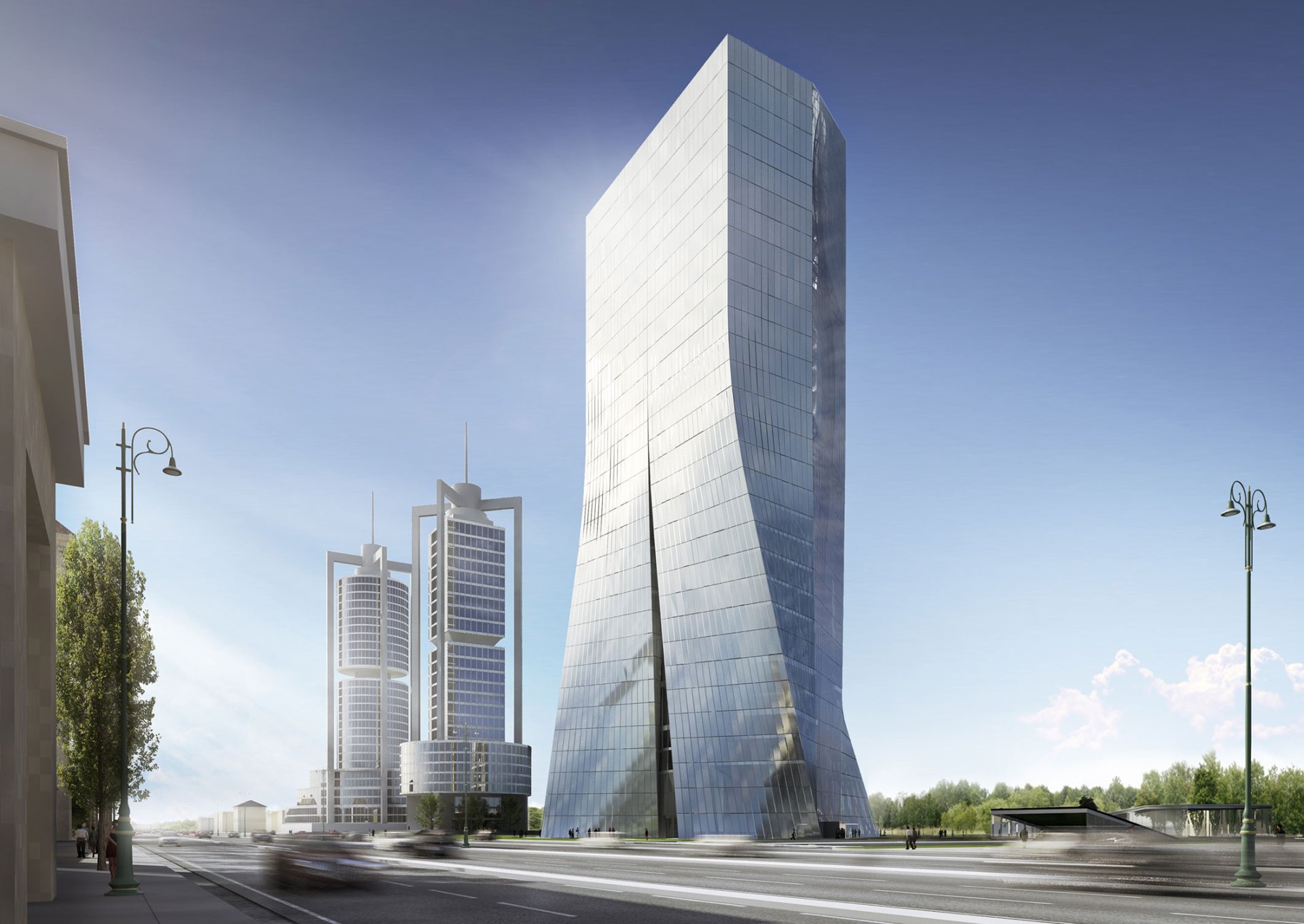 © ISOCHROM.com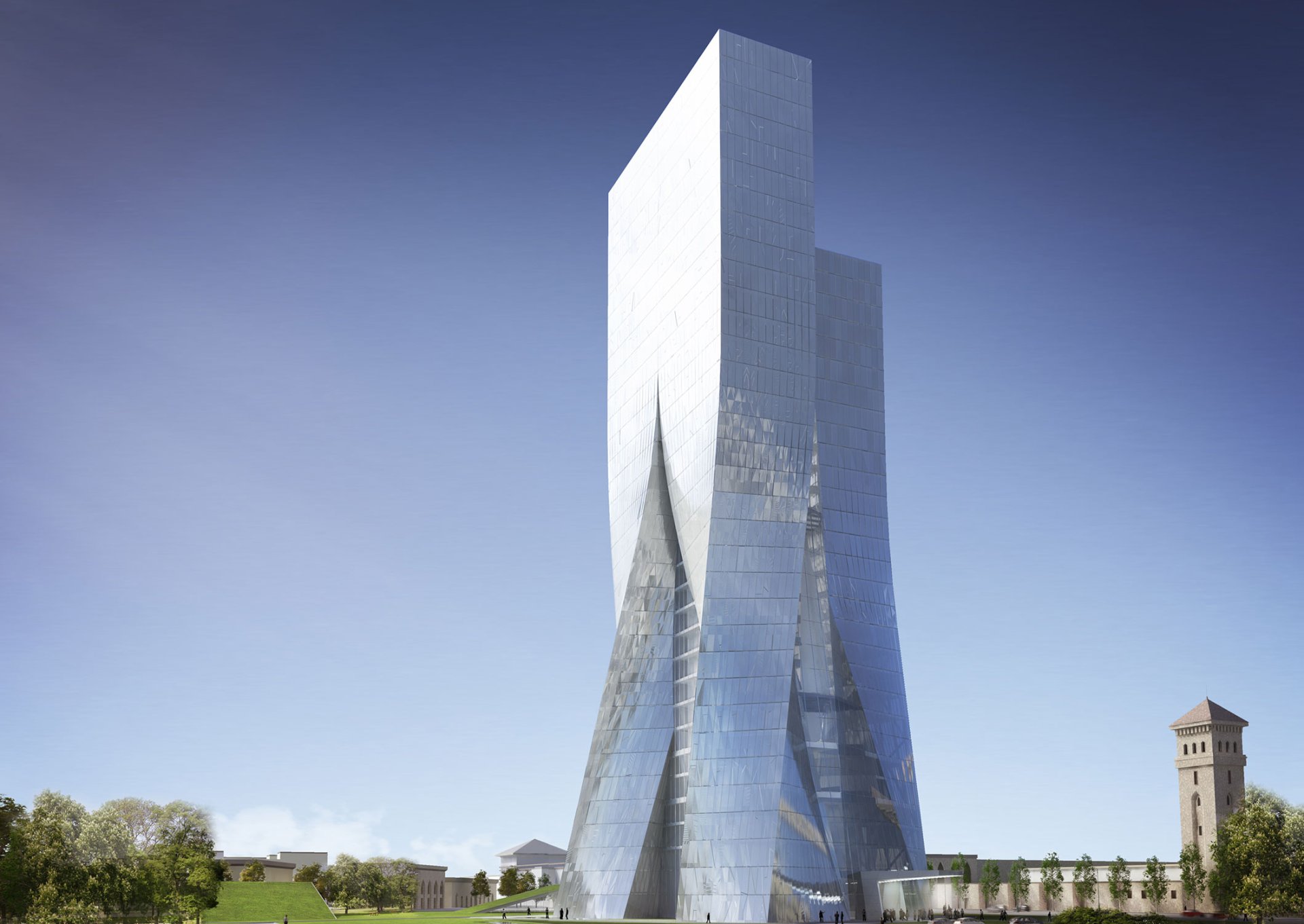 © ISOCHROM.com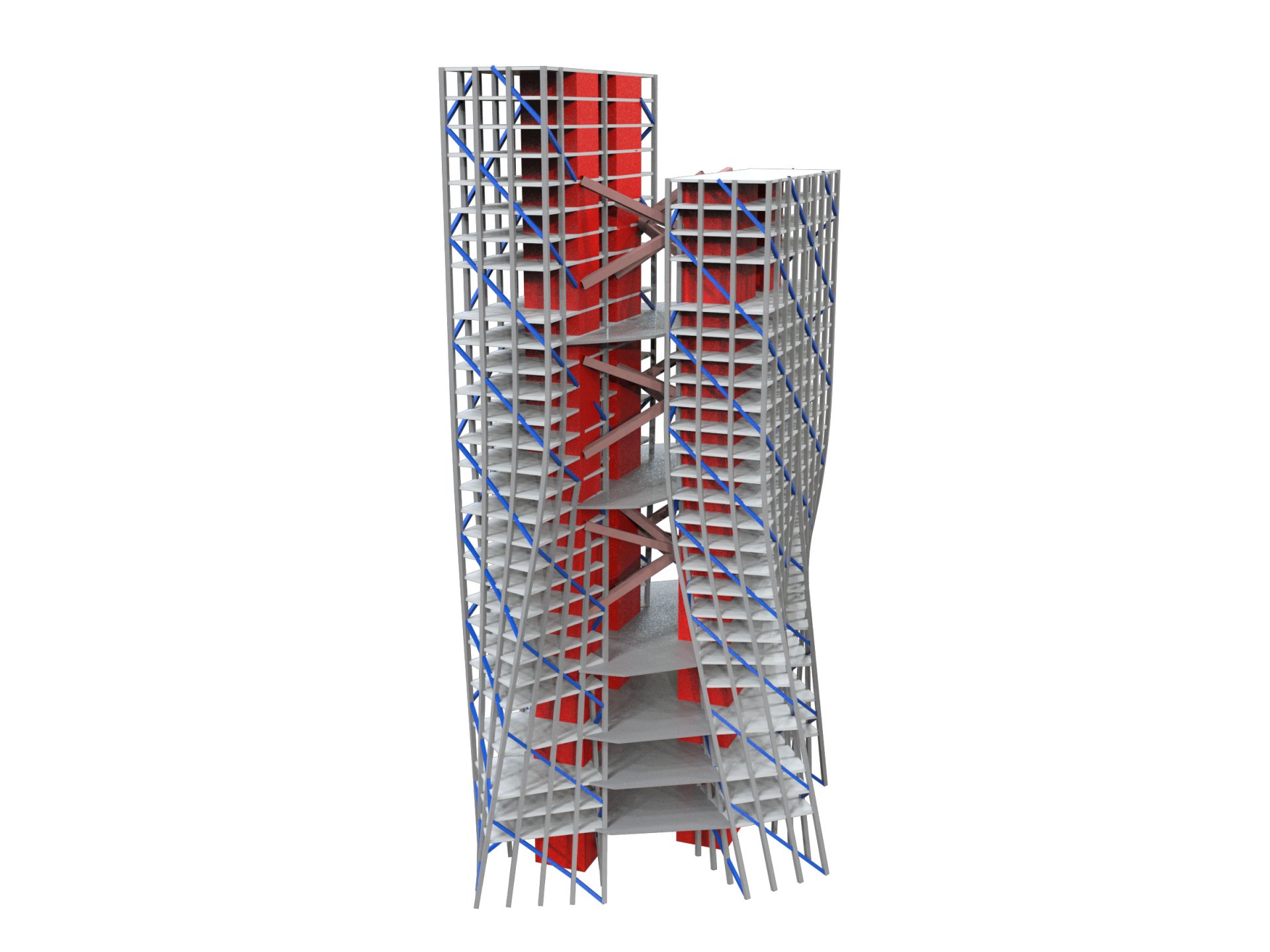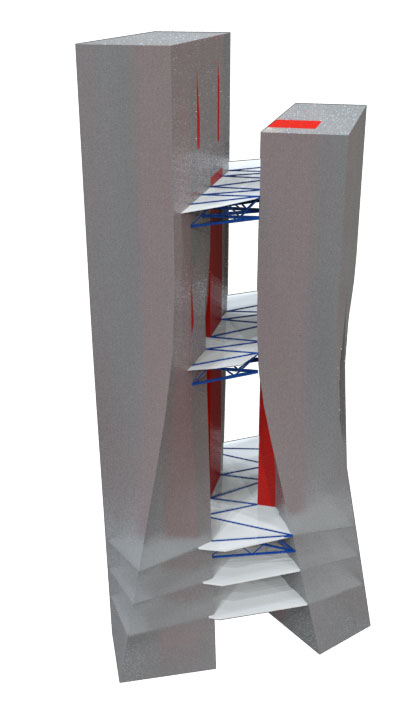 project description

The project for the Central Bank of Azerbaijan in Baku is based on an economical high-rise typology. Enhanced with a transparent atrium between the two East-West oriented high-rise slabs, the polygonal geometry of the building has a sculptural twist.
The atrium is conceived as a "Vertical City". Numerous Interchange Platforms inscribed between the towers create "urban" spaces in the atrium which is divided in several sections like city quarters. "Short circuit" stairs and ramps connect like streets the various office floors across the atrium. In addition to these horizontal elements, the atrium contains vertically connected hanging gardens and a daylight reflecting cone, bringing light and green parks into the Vertical City.
structure

The 141 m tall twin tower high-rise building founded on a mutual underground parking garage on a combined pile – base plate foundation. The project is located in an area of high seismic activity and is subject to extreme wind conditions.
Data
Client:
Central Bank of Azerbaijan
Architect:
Coop Himmelb(l)au
Planning: 2007–2009

GFA: 89,700 m² | Gross volume: 355,000 m³ | Height: 141 m
Service:
Structural engineering