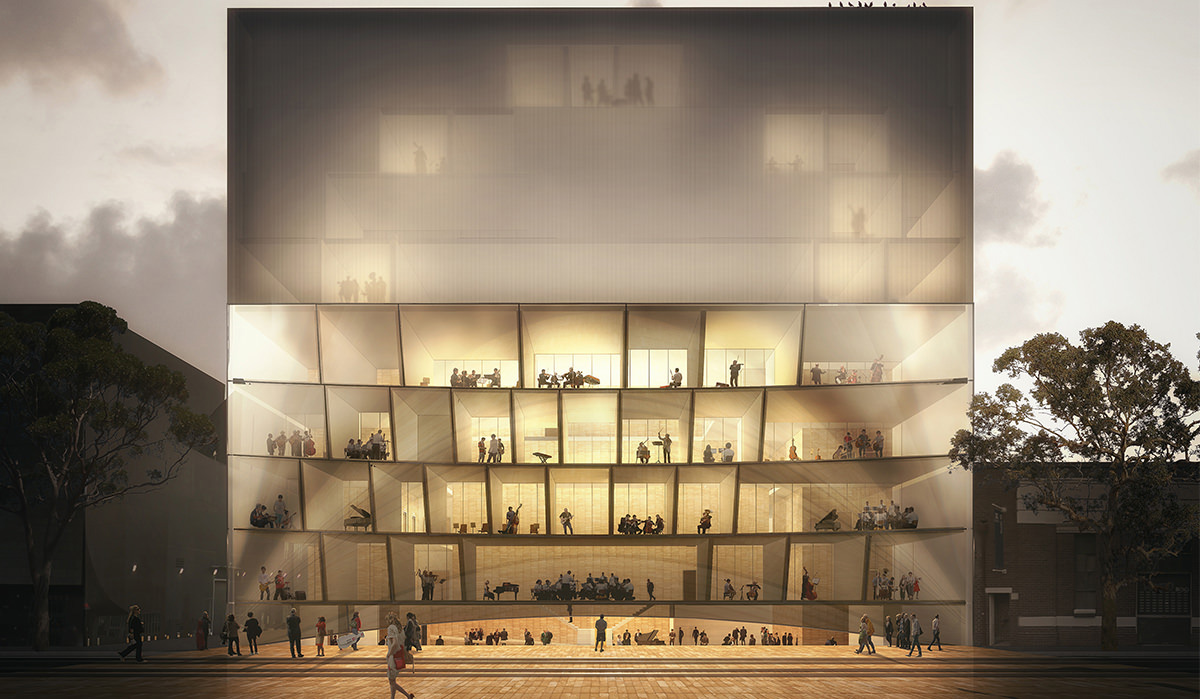 © HASSELL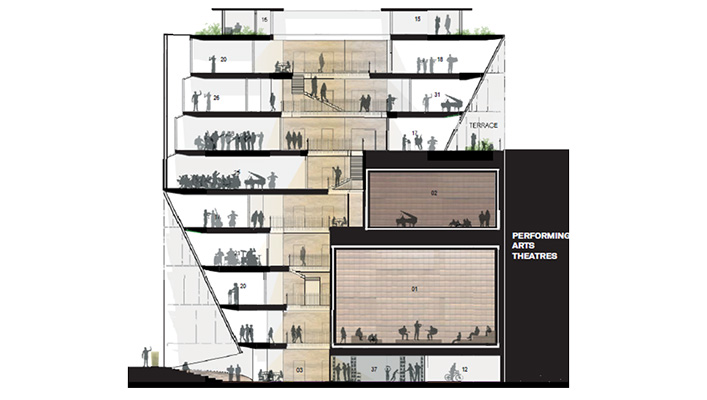 © HASSELL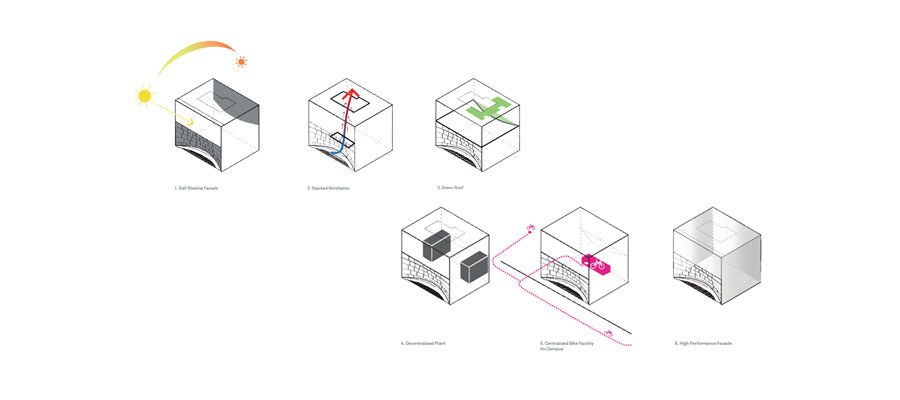 © HASSELL
project description

The new building for the University of Melbourne Conservatorium of Music, is part of the University's strategy, Growing Esteem. It will help realise the vision to be one of the world's finest institutions by embracing and representing the interwoven strands of the University's core activities: research, learning and teaching, and engagement.
structure

The new Conservatorium has a compact footprint of 33m by 40m. The concrete core walls and additional shear walls provide the required stiffness to resist lateral loads. Prestressed flat slabs will reduce the slab thickness and will provide a high degree of flexibility for MEP ducts. The large studio spaces; studio 1 and 2 are designed as solid black boxes to provide maximum mass to reduce vibration and to create a state of the art concert space.
façade

The envelope of the building can effectively described as double curtain façade with translucent and transparent parts. The design intent is for a translucent facade that appears as a monolithic material.
Data
Client:
University of Melbourne, Melbourne, Australia
Architect:
HASSELL, Melbourne, Australia
Competition: Participation (2015)
Service:
Structural engineering, Façade engineering