© Zaha Hadid Architects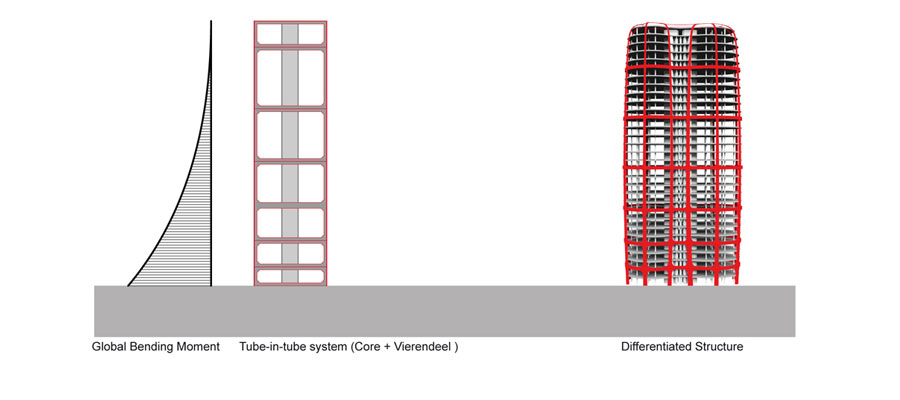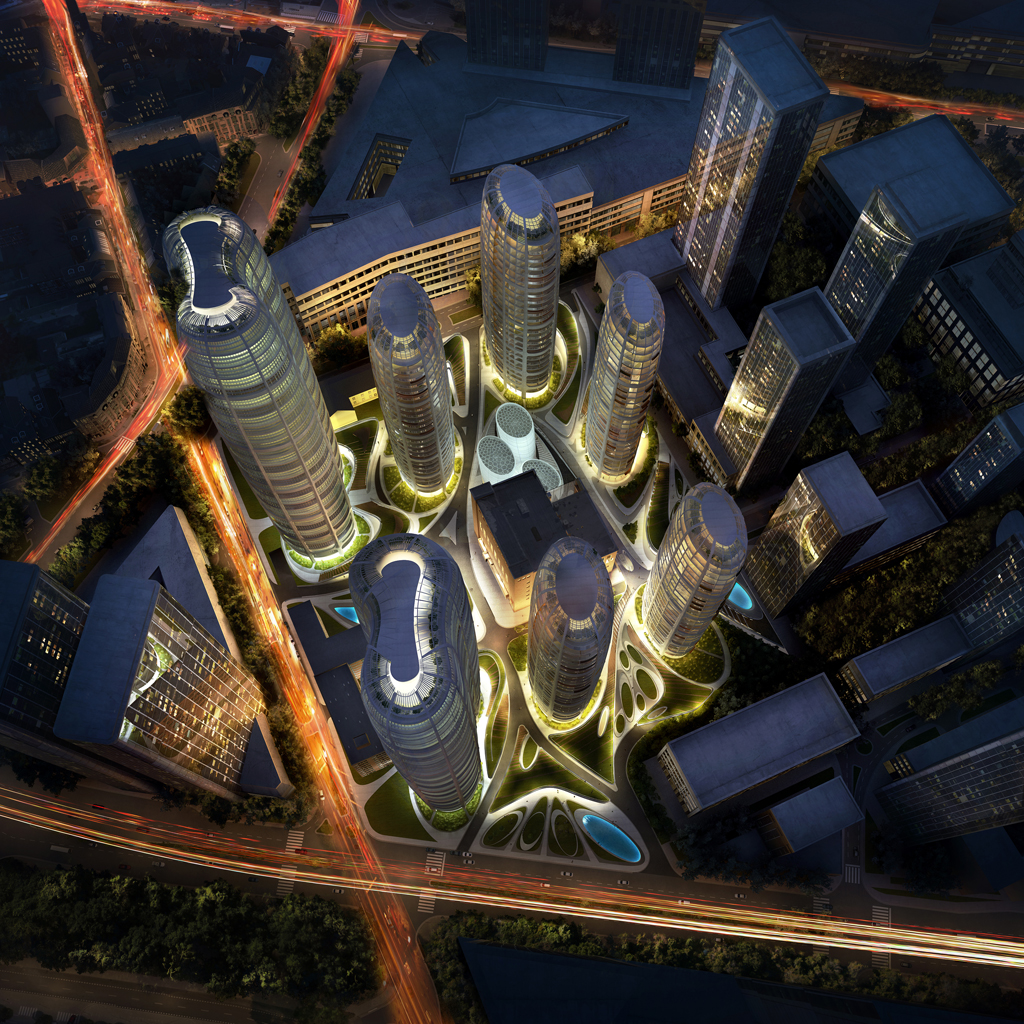 © Zaha Hadid Architects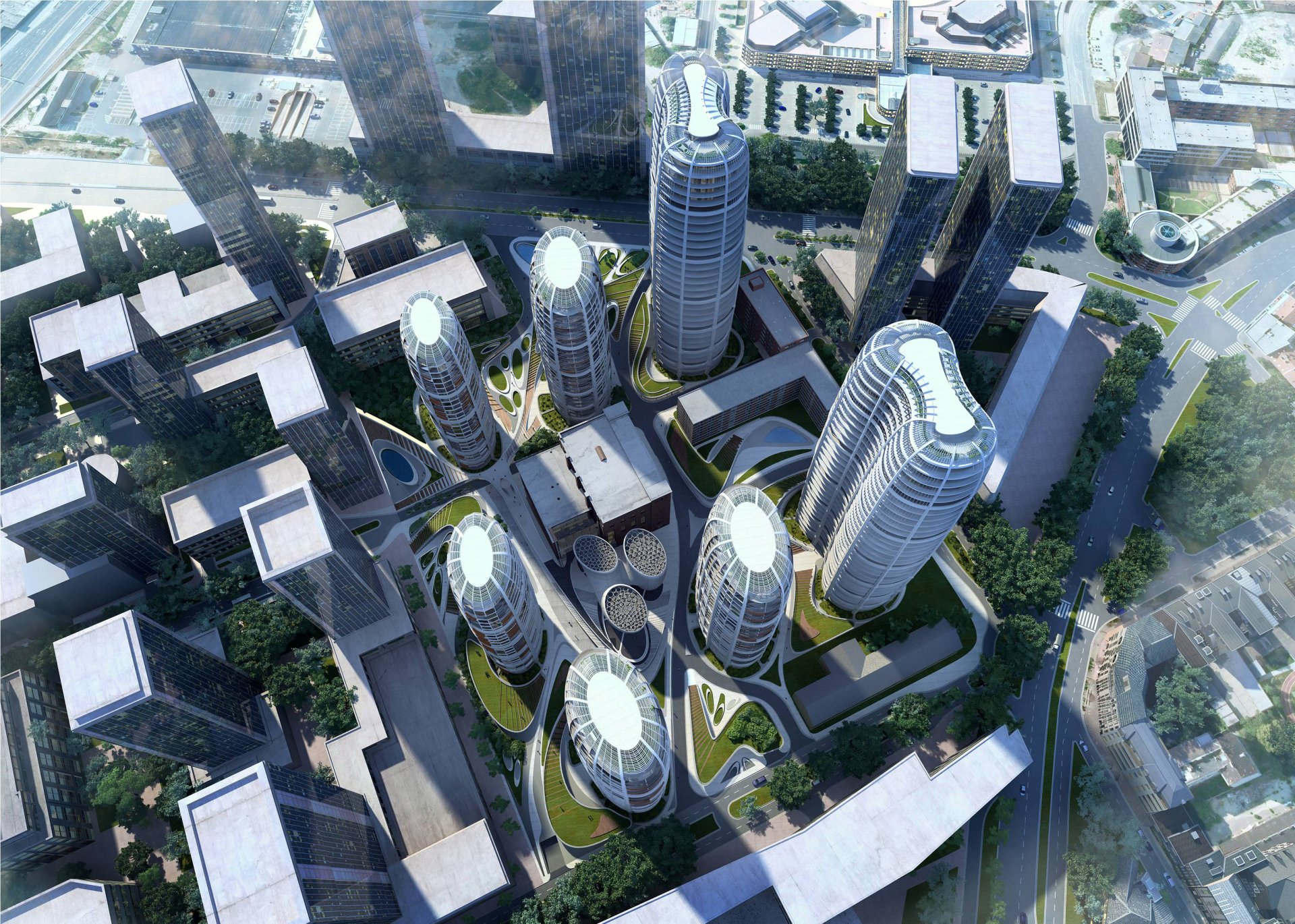 © Zaha Hadid Architects
project description

Penta Investments Limited is planning the creation of a "new city centre" in Bratislava with the highest quality of urban spaces and architecture. Zaha Hadid Architects won the architectural competition in collaboration with Max Fordham Consulting Engineers and Bollinger+Grohmann. Seven new high-rise towers with heights of 80 m to 115 m are part of the master plan. The buildings all having an elliptical footprint will be arranged on a staggered grid in a way that an inviting public space develops. In its centre an old industrial building will be transformed and expanded into a new cultural centre. All towers and the cultural centre are built on a mutual underground parking garage.
structure

From a structural point of view the so called exo-skeleton is a key feature of the highrise buildings adding to the distinctive overall appearance. Another challenge for the structural design is the timewise staggering of the design and construction of the overall project. This has to be considered especially when designing the foundation and the basement levels as well when excavation plan.
façade

A unitized façade concept was proposed by B+G due to the many advantages this system offers: construction time savings and workshop pre-assembly of the units for
better quality control, among others. The façade units are flat and consist of aluminium insulated spandrel panels and a double-glazed unit. Vertical and horizontal glass louvres provide solar shading. Their profiles are fixed to the maintenance walkways, which are in turn attached to steel anchors located in the vertical joints between each unitized element. Special elements are designed where the exoskeleton connects
horizontally to the façade and also where the façade steps inwards and outwards.
Data
Client:
Penta Investments Limited oz
Architect:
Zaha Hadid Architects
Competition: 1st Prize
Planning: 2010–2012

Surface area podium footprint: 2,000 m² | Surface area office spaces: 56,000 m² | Surface area cultural centre: 6,400 m² | Surface area residential: 68,000 m² | Underground parkings: 2,700
Service:
Structural engineering, Façade engineering