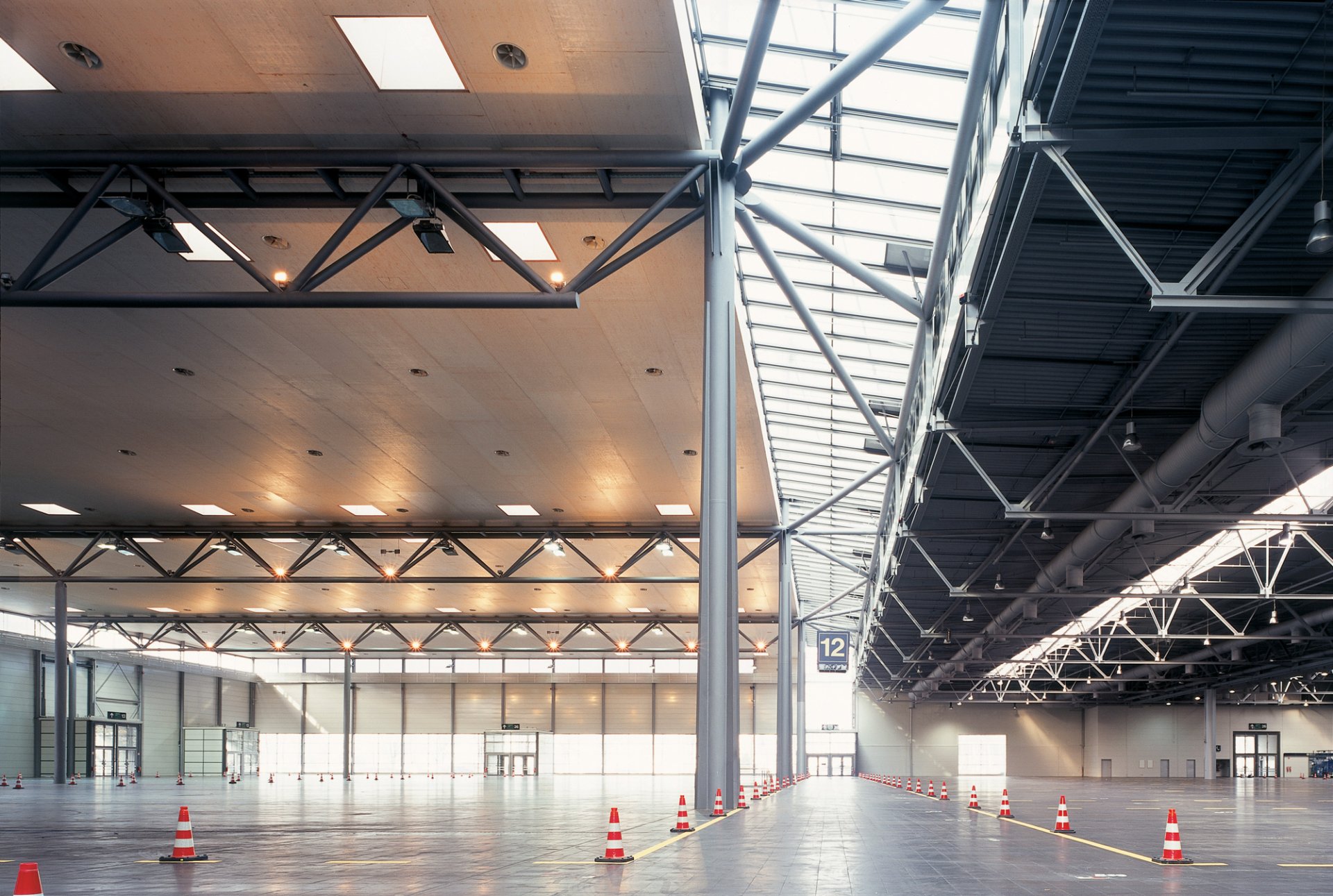 © Thomas Ott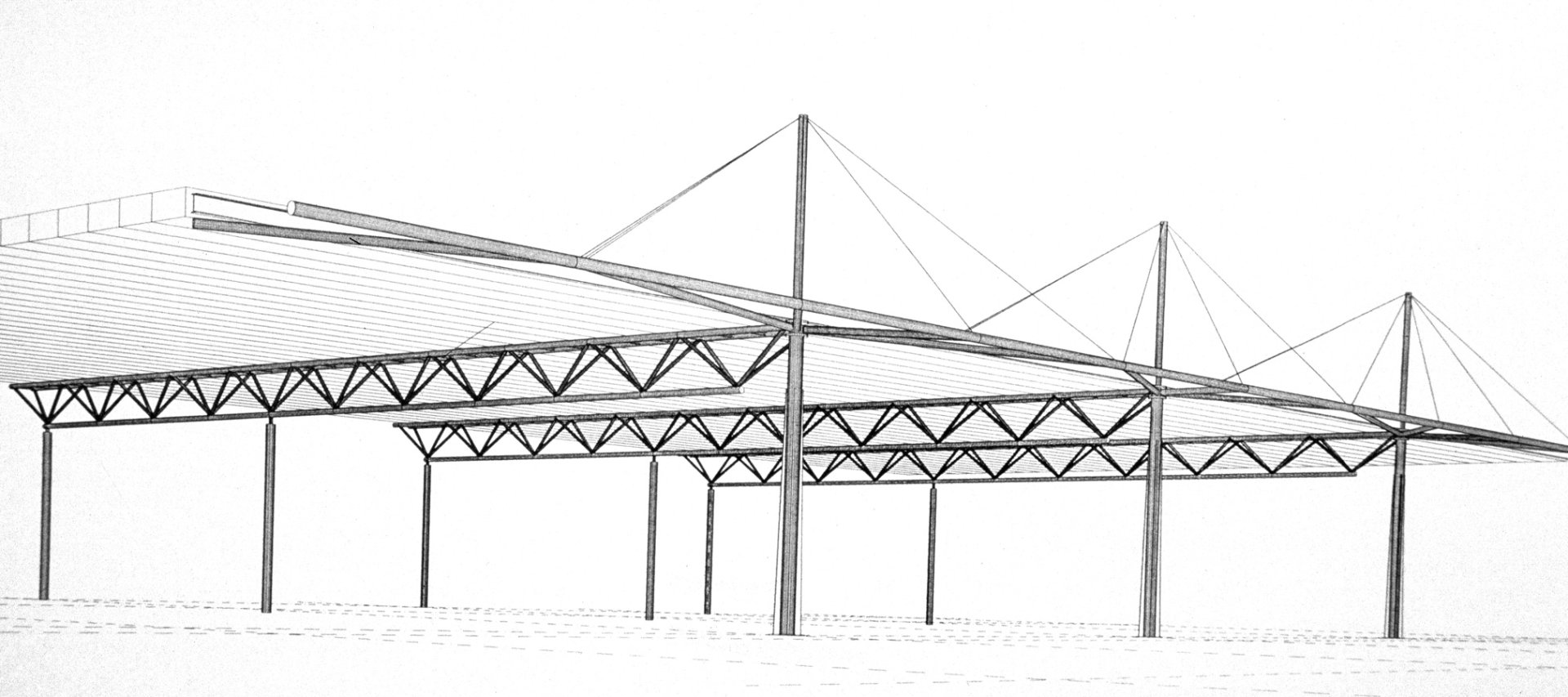 © AS&P - Albert Speer und Partner
project description

The six-year old Exhibition Hall 12 has been extended with two new halls arranged on the long sides from 10,000 m² to 27,000 m².
structure

The steel frame construction consisting of three belt supports is suspended by steel cable on pylons in order to guarantee extensive support freedom in the exhibition area.
The wooden box supports, spanning over 30 metres, that form the secondary support structure made of laminated beam girders make up the roof. The wooden box supports, because of their height, can be walked on and integrate the engineering services of the building in such a way that an even slab underside is created.
Data
Client:
Deutsche Messe
Architect:
AS&P - Albert Speer und Partner
Completion: 1997

Gross volume: 210,749 m³
Service:
Structural engineering
Related Links

more projects referring to:
> Steel