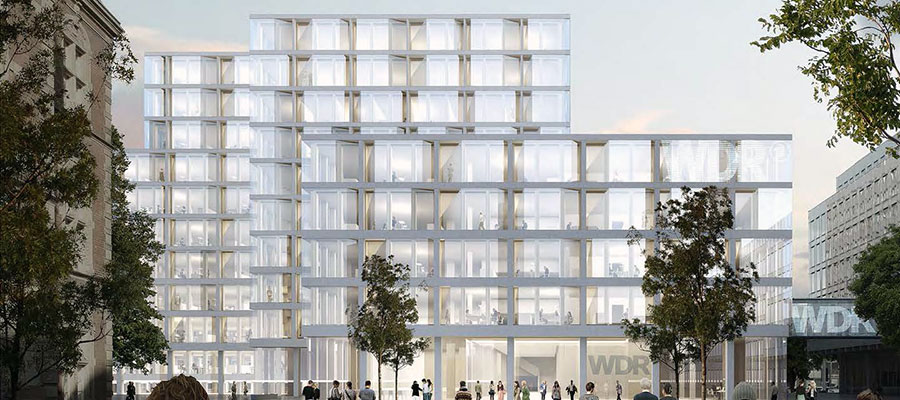 © Buchner Bründler Architekten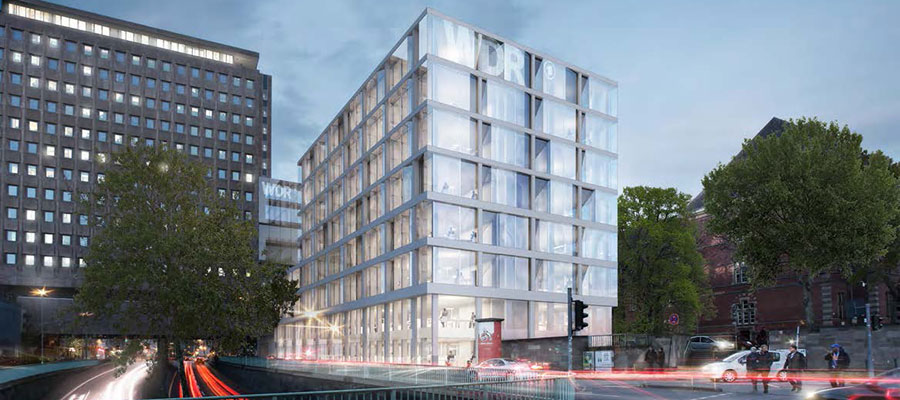 © Buchner Bründler Architekten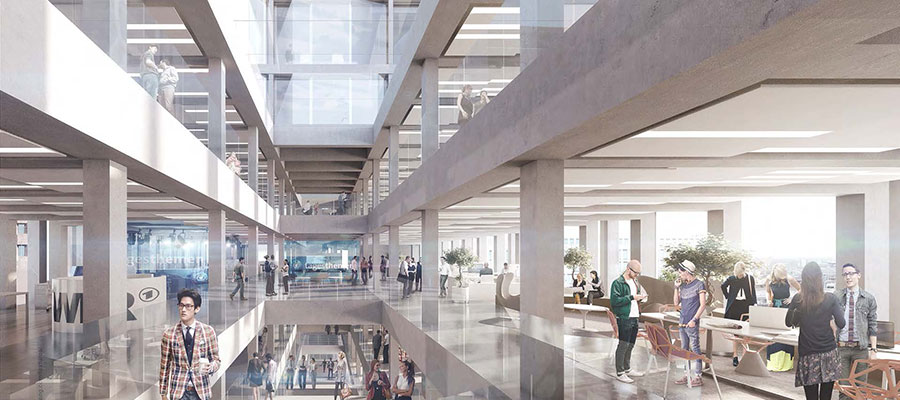 © Buchner Bründler Architekten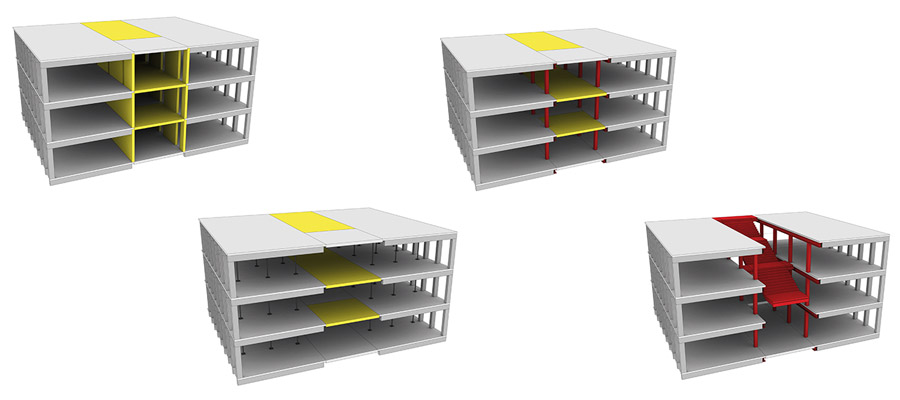 project description

The Filmhaus, built in 1974, will be completely renovated and converted into a modern media house in the coming years. The 40-year-old building with a gross floor area of 25,600 m² no longer meets the requirements in many technical areas.
Due to the convergence of radio, television and the Internet into cross-media, production processes and work requirements have also changed dramatically. This also has a decisive influence on the renovation and subsequent use of the Filmhaus.
structure

The film house consists of nine upper floors and four basement floors and was built as a solid reinforced concrete construction. The ceilings were constructed as continuous joist and flat ceilings. These rest on reinforced concrete walls and columns, most of which are fixed to the foundations. Along with the outer shell, prefabricated load-bearing columns are placed at regular intervals, on which the joist slabs are supported.
In order to make the use of the film house more open and transparent, existing walls and ceilings are demolished and replaced by new staircases and column joist systems.
façade

The load-bearing façade construction including the anchoring elements will be completely renewed. On the ground floor, the façade is to be constructed as a mullion and transom façade and partially extends to the 1st basement floor. The remaining façade will be constructed as a double façade with prefabricated concrete balconies, with an integrated baffle and sliding doors behind it as a thermal façade.
Data
Client:
WDR
Architect:
Buchner Bründler Architekten
Competition: 1st prize (2015)
Start of planning: 2015
Start of construction: 2017

GFA: 24,000 m² | Gross volume: approx. 94,000 m³
Service:
Structural engineering, Façade engineering
Related Links

more projects referring to:
> façade