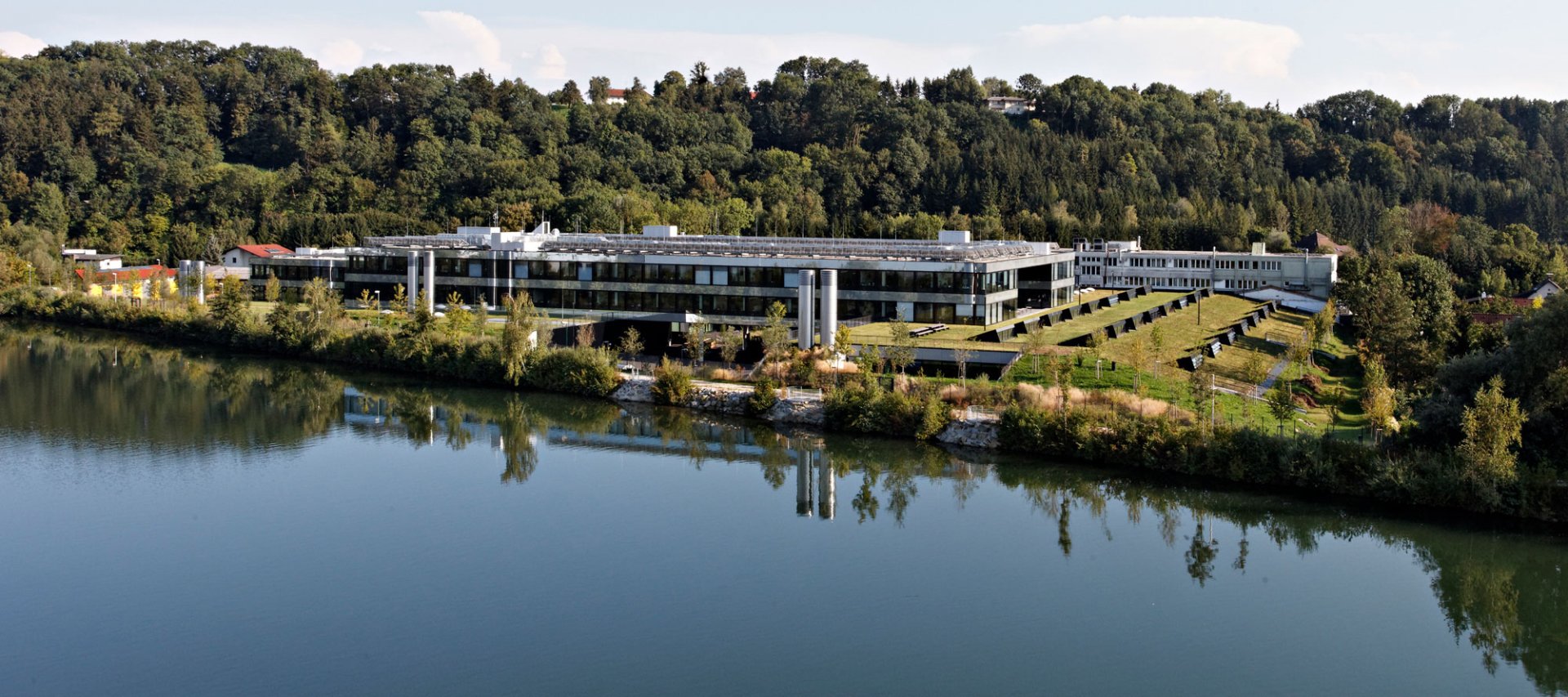 © Kirsten Bucher
© Kirsten Bucher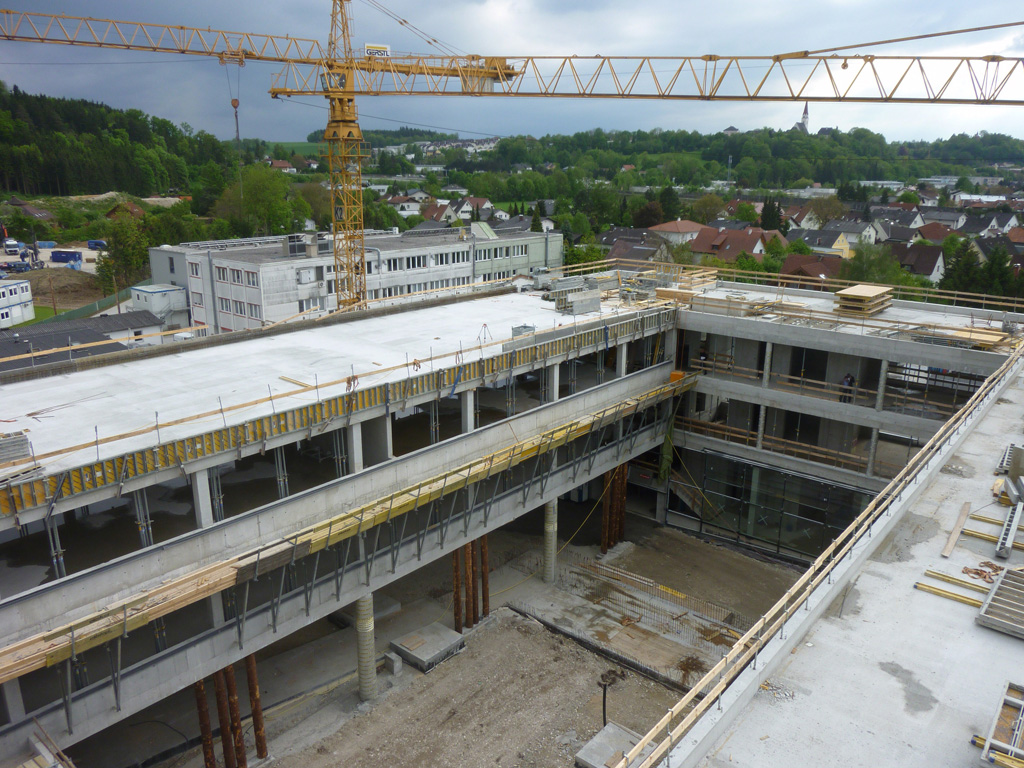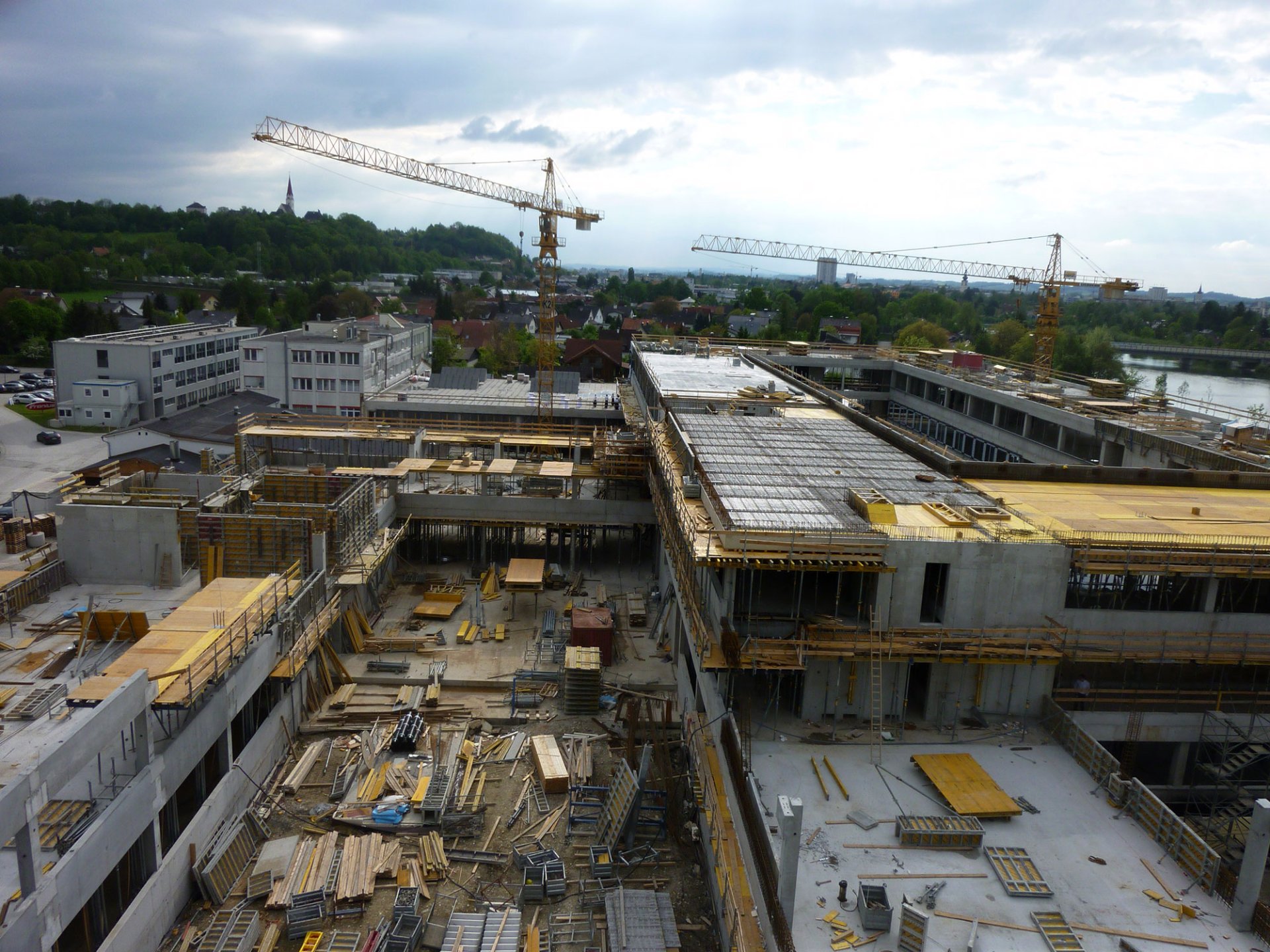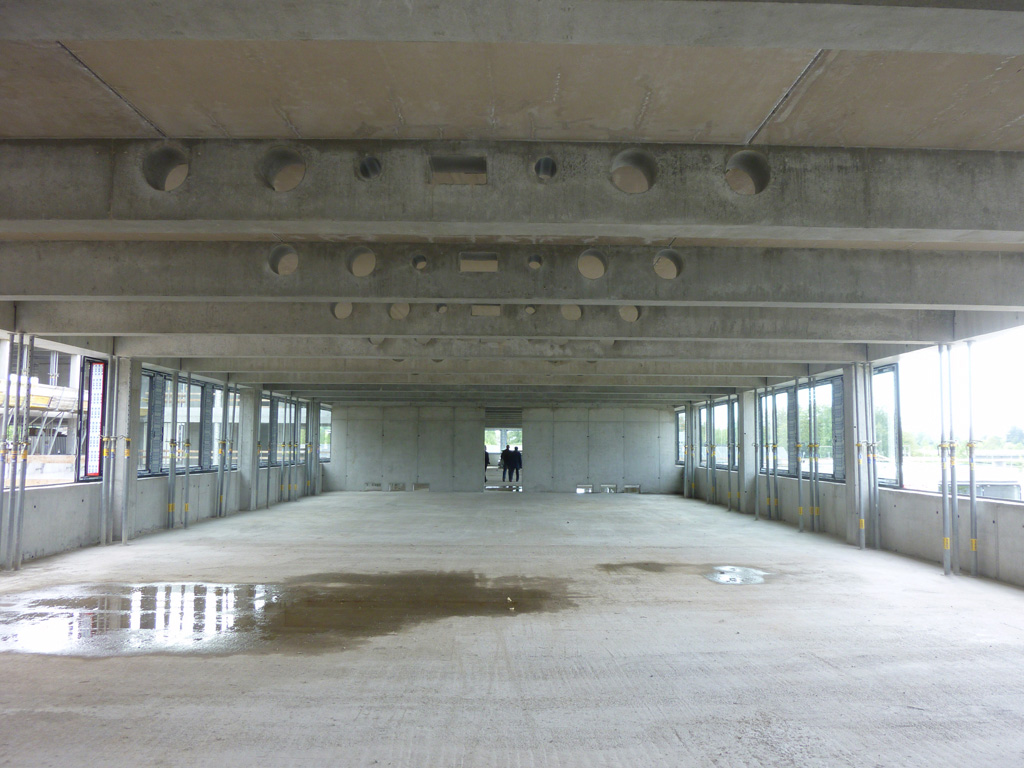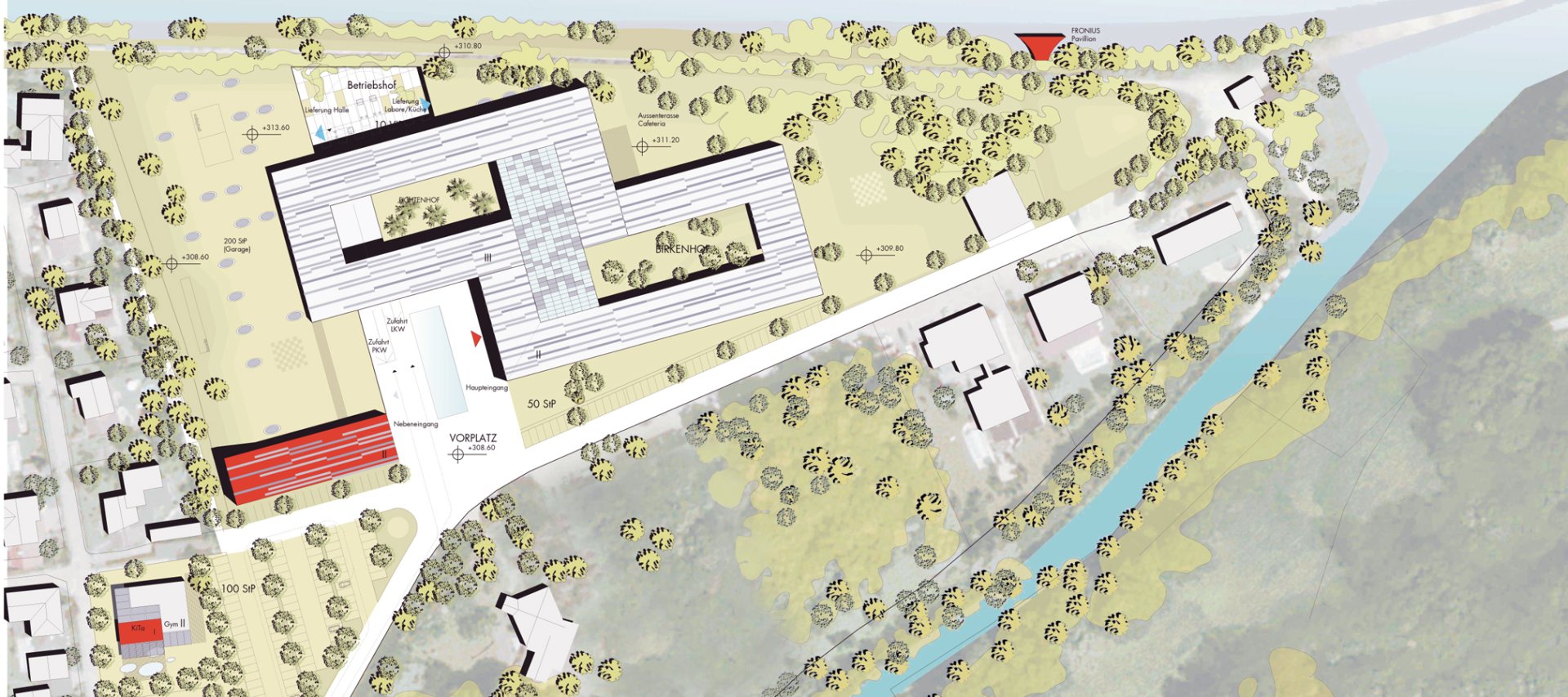 © schneider + schumacher
project description

This project is located in Thalheim, Austria and consists of a new research building complex and the refurbishment of the existing ETW-building for Fronius International GmbH.
The project is designed to meet low energy building standards with limited CO2 emissions. As part of this, it was planned to incorporate a most efficient energy concept including the use of numerous different energy sources such as solar technology. A maximum of 50kWh/m²/year in heating was used.
structure

The new building complex is divided into two parts, a western section and central / eastern block. In the western area there is a production and storage hall with a parking garage in the basement. Office space and laboratories are located in the middle and eastern part of the complex.
The main structures are primarily reinforced concrete with the exception of the atrium roofs, connecting bridges and the spiral staircases which are constructed in structural steel.
Data
Client:
Fronius International
Architect:
schneider+schumacher
Completion: 2010

GFA: 34,439 m² | Gross volume: 115,200 m³ | Passive house standard
Service:
Structural engineering