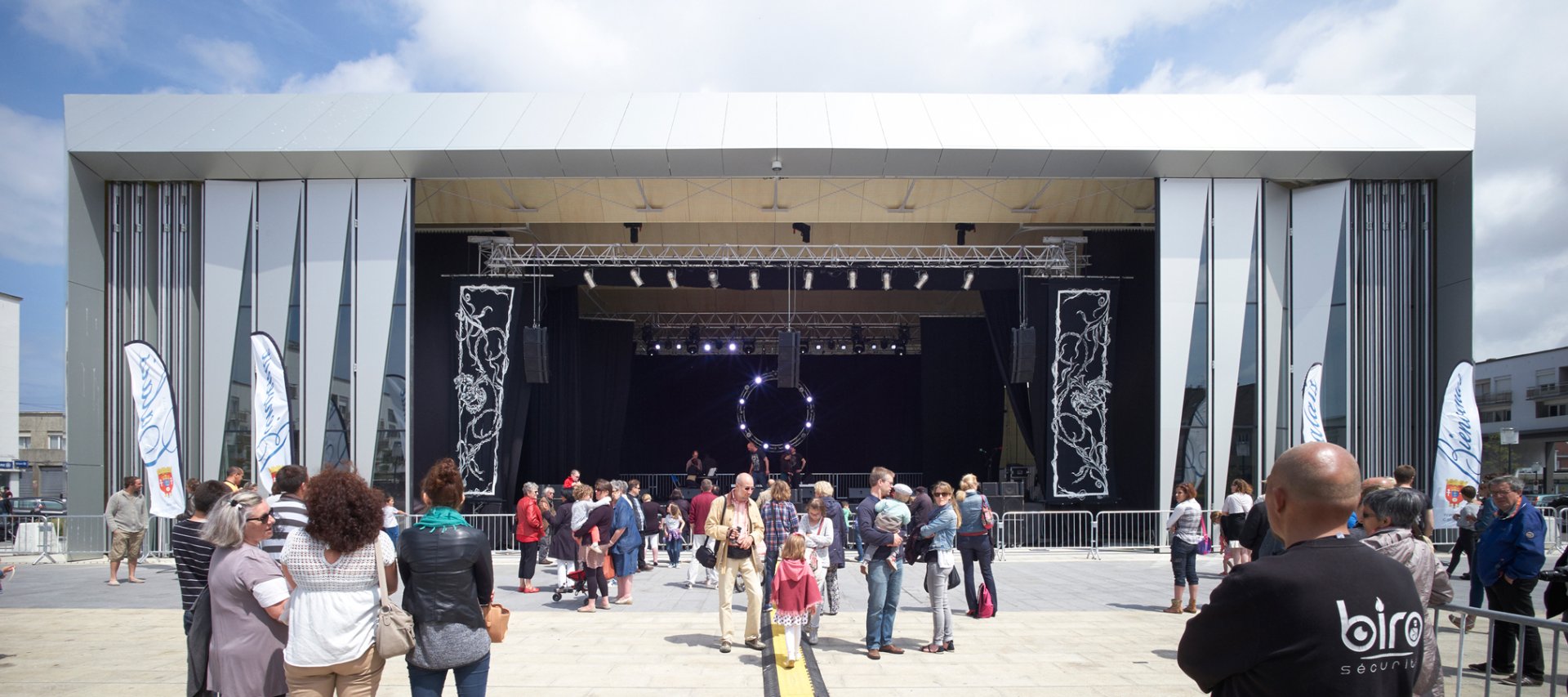 © Julien Lanoo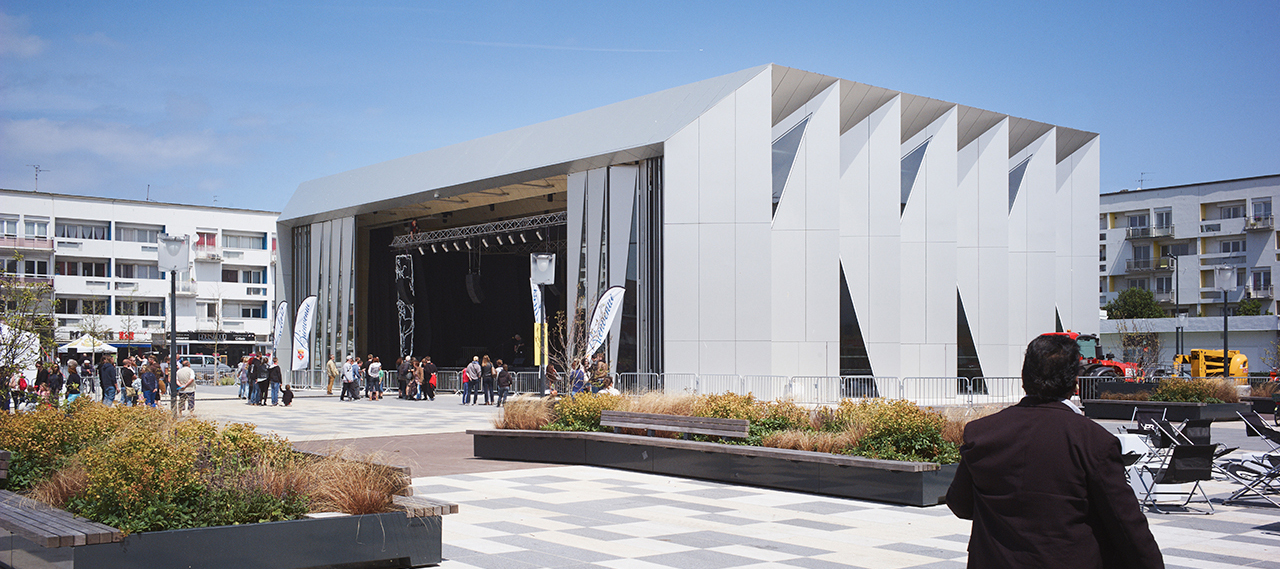 © Julien Lanoo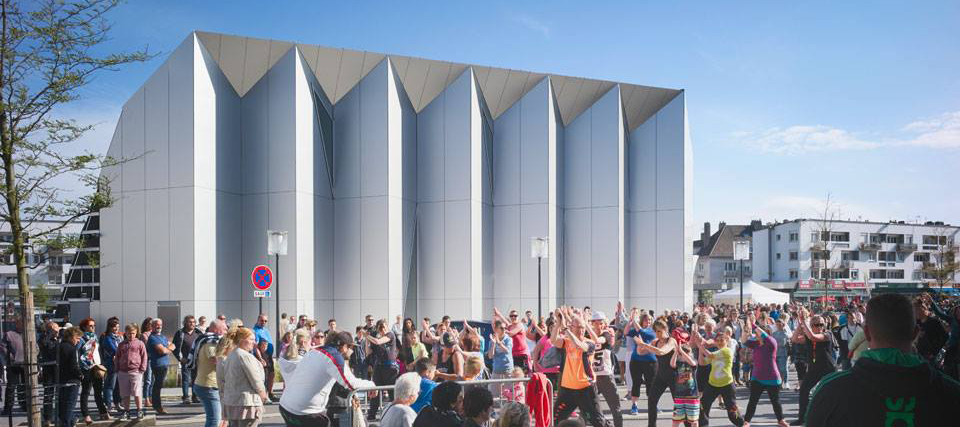 © Julien Lanoo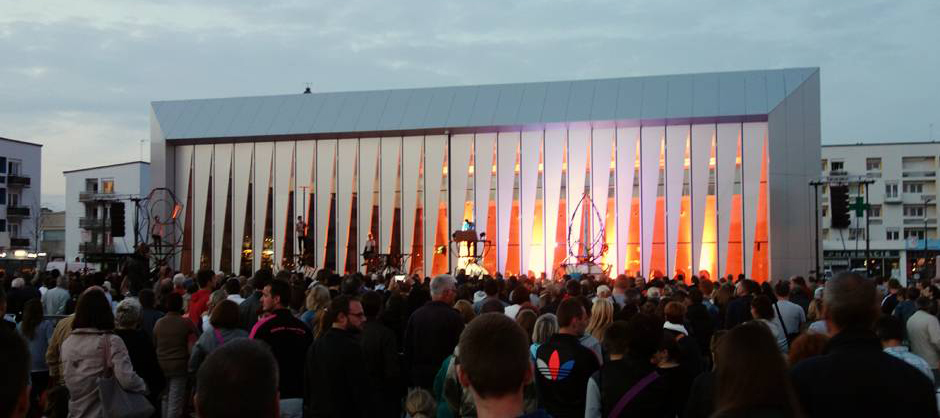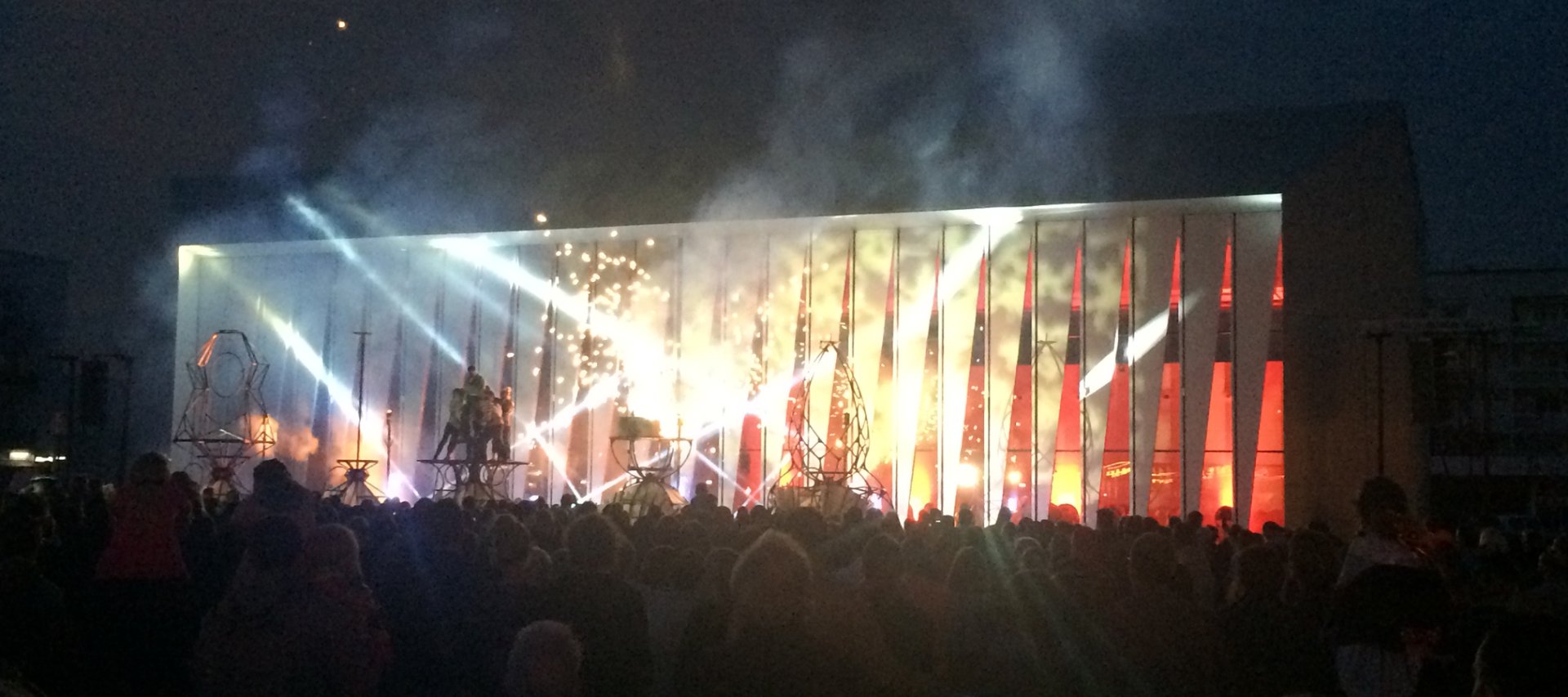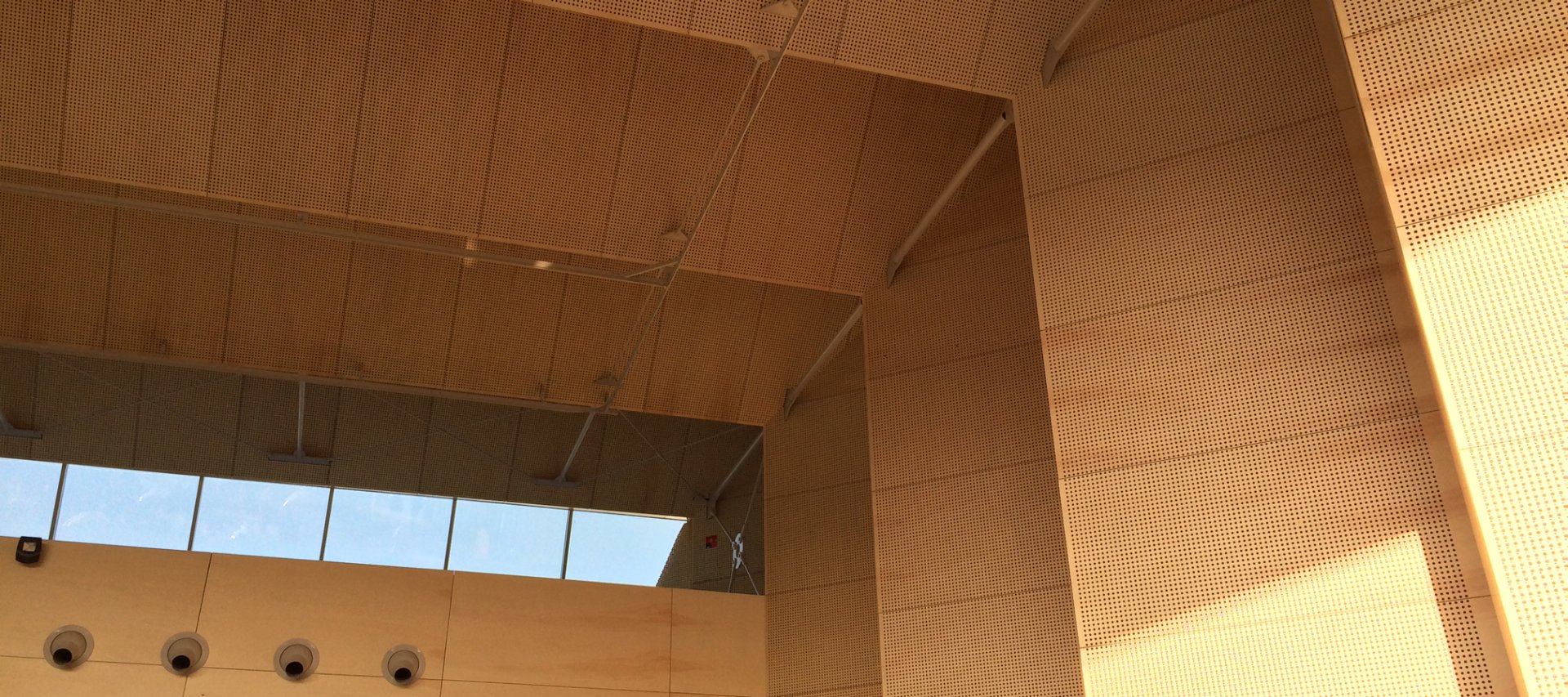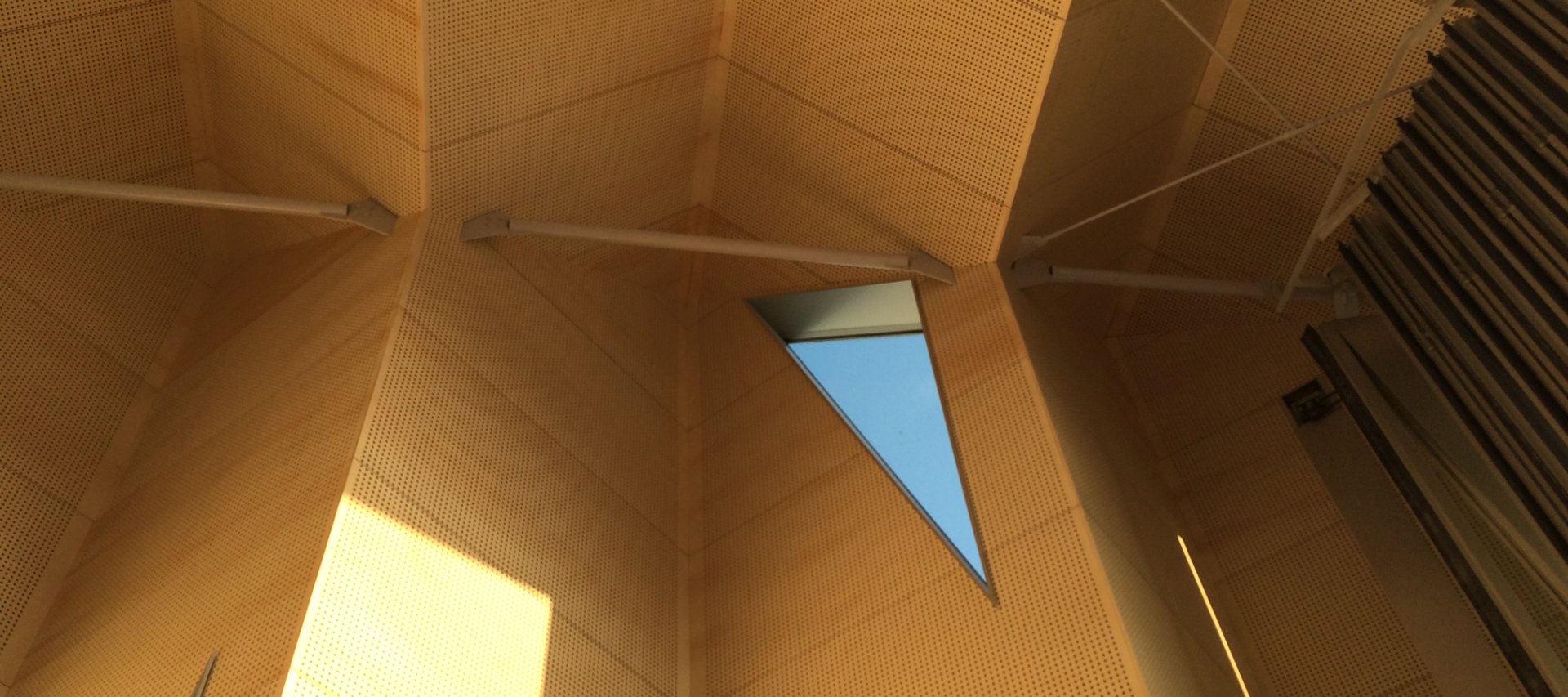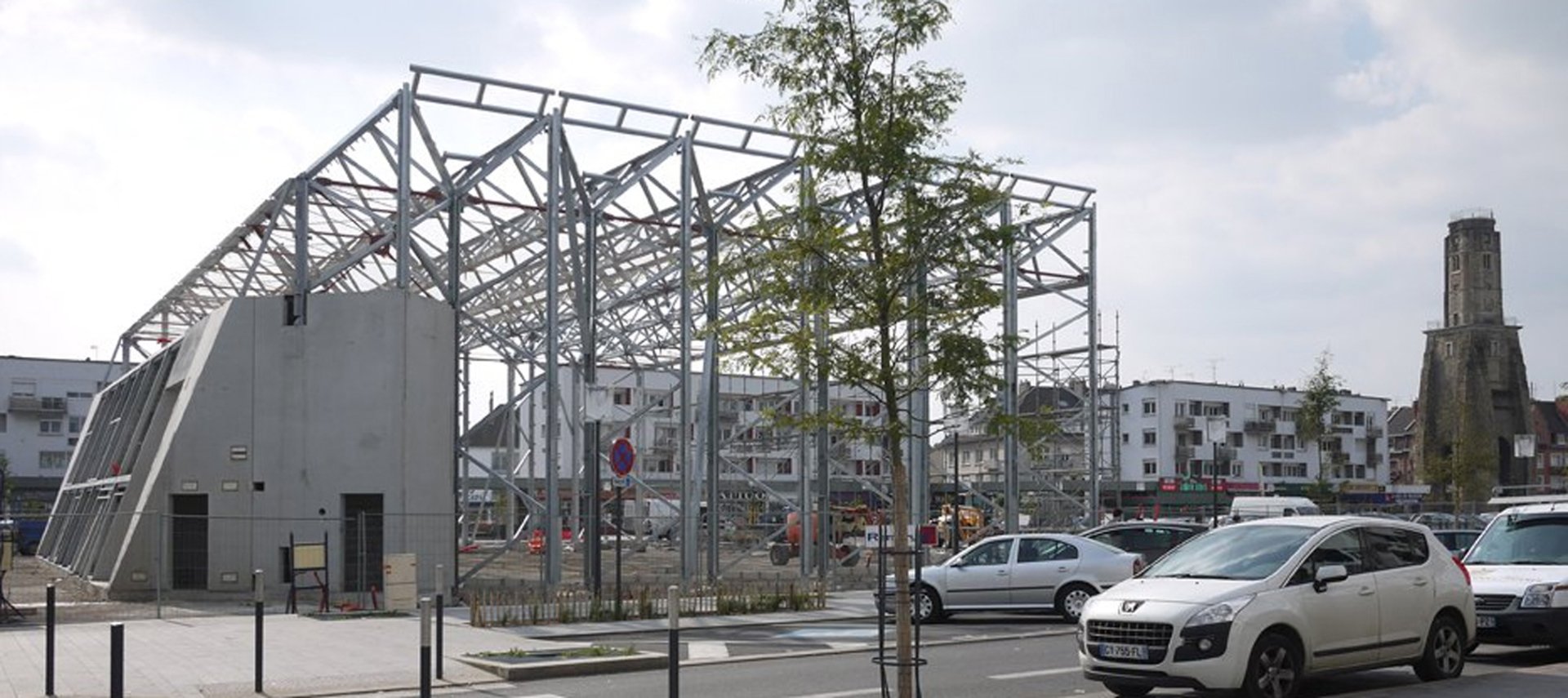 © TANK Architectes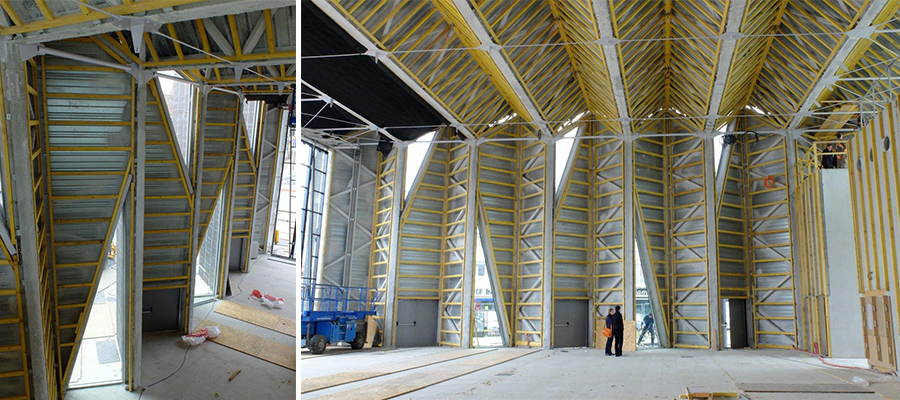 © TANK Architectes
project description

The wood and aluminium hall on Place d'Armes in Calais, between the port and the town's historic north quarter, has a broad span (20x40x12.5m) enabling a variety of uses (markets, fairs, performances, parades, concerts, etc.).
The wide concertina door on the west side provides multiple possibilities for interaction with the square – it can open entirely to accommodate a 21m stage, and an acoustic curtain insulates the door during concerts inside the hall. On the north and south façades, the alternation of fixed glazing and glazed emergency exits creates permanent transparency between the interior and the square.
structure

The metallic structure is composed of rigid interconnected panels whose geometry adapts to the pleated form of the envelope, faced with wood on the inside and aluminium cladding on the outside. The metallic doors have a mesh structure and a height of 1.75m for a maximum span of 33.5m. They are stabilised laterally by reinforced-concrete structure housing the hall's technical and service spaces.
The 27 metre-wide door, on rollers and suspended on a self-supporting steel structure, is stabilised horizontally by the hall's structure.
Data
Client:
City of Calais, France
Architect:
TANK Architectes
Completion: 2015

NFA: 1,180 m²
Service:
Structural engineering
Related Links