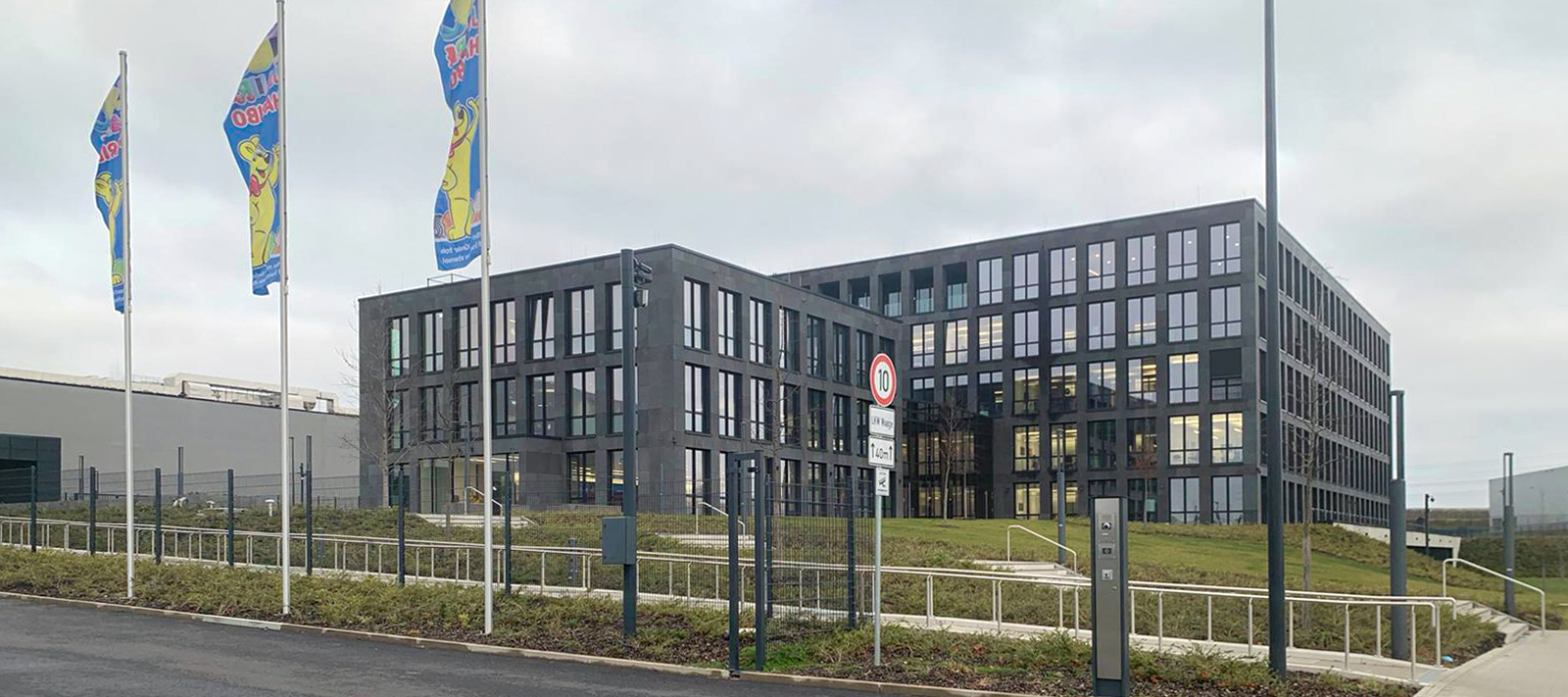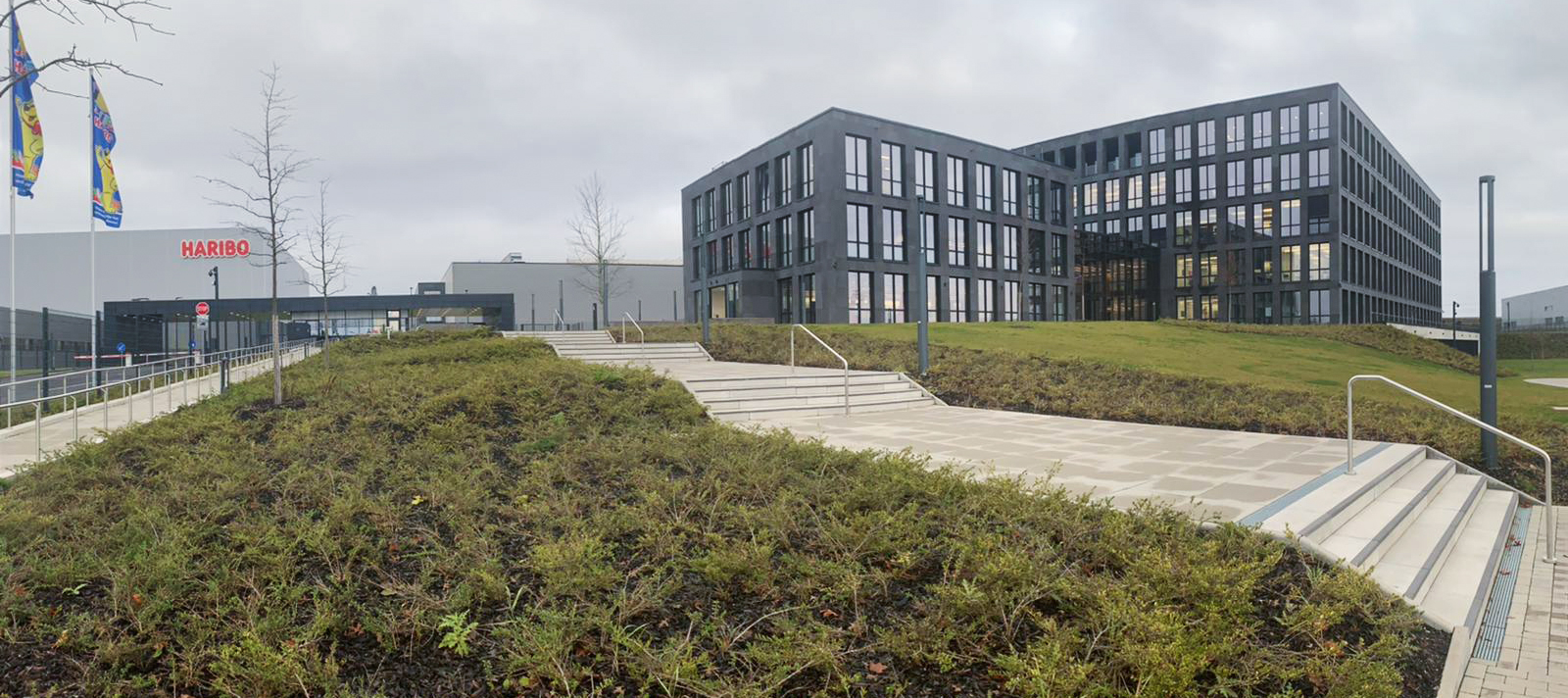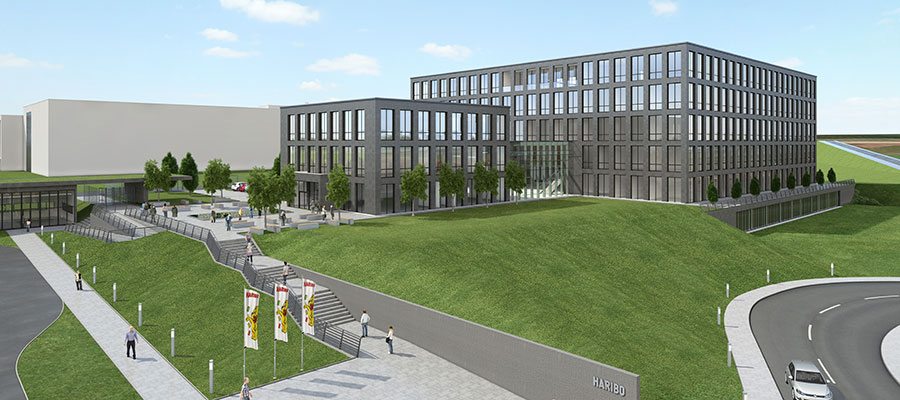 © Kohlbecker Architekten & Ingenieure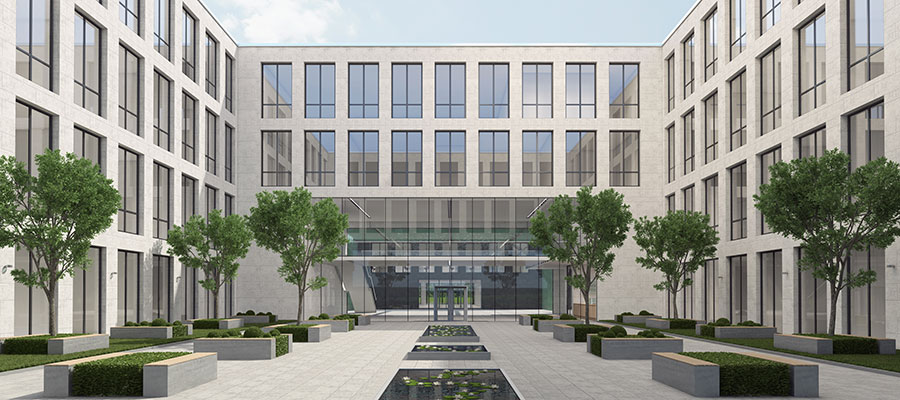 © Kohlbecker Architekten & Ingenieure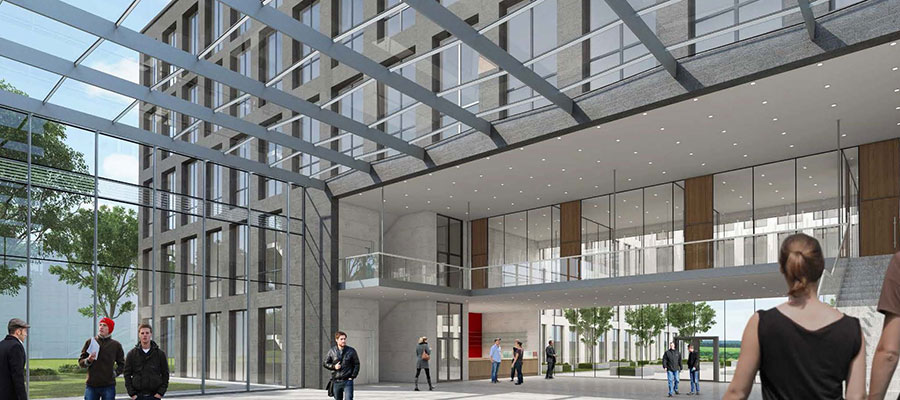 © Kohlbecker Architekten & Ingenieure
project description

The HARIBO GmbH & Co. KG is planning a new production site and the new head office on the site of the Innovation Park Rheinland in the municipality of Grafschaft. An administration building, a production facility and a logistics building for 300 employees will be built on this 28 hectare site. The office Kohlbecker was commissioned as general planner for the project.
Bollinger+Grohmann is responsible for the structural design of the main administration building.
structure

The five-storey administration building with one basement level has a rectangular floor plan with an inner courtyard. On the east side of the building, the ground slopes souch that the façade extends down through to the basement.
The "control areas" of the building are designed in reinforced concrete. On the north side, the building opens up towards the courtyard. Since this area should be kept column-free, the upper three floors are designed as a "bridge structure" with composite floors. On the south side, there will be a similar structure with the 1st floor designed as a lightweight construction and hung back in the bridge structure. The façade is a mullion-and-transom façade. A reception building is connected on the south side of the administration building via a lightweight atrium construction.
Data
Owner:
Haribo
Client, Architect:
Kohlbecker Gesamtplan GmbH
Completion: 2018

GFA (Gatehouse): approx. 2,000 m² | GFA (Administration building): approx. 18,000 m²