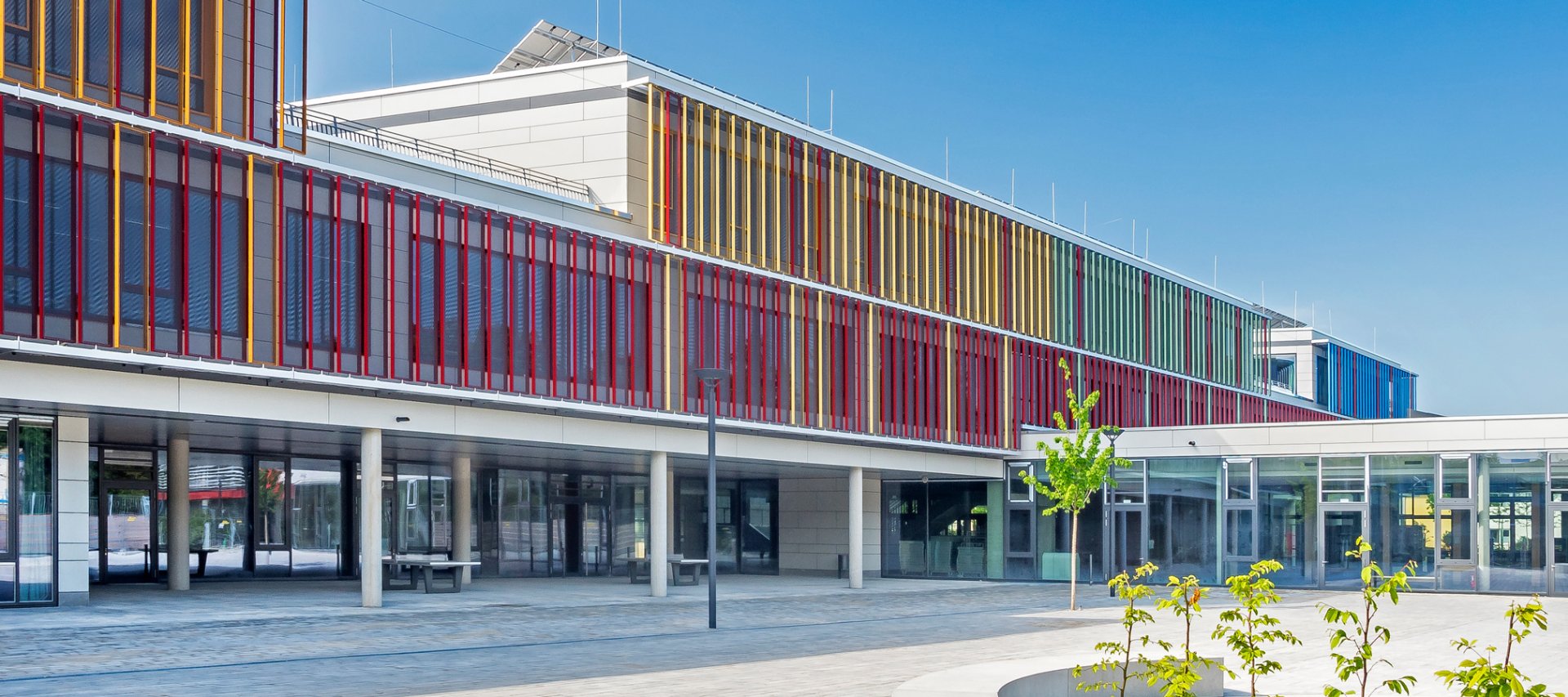 © Oliver Heinl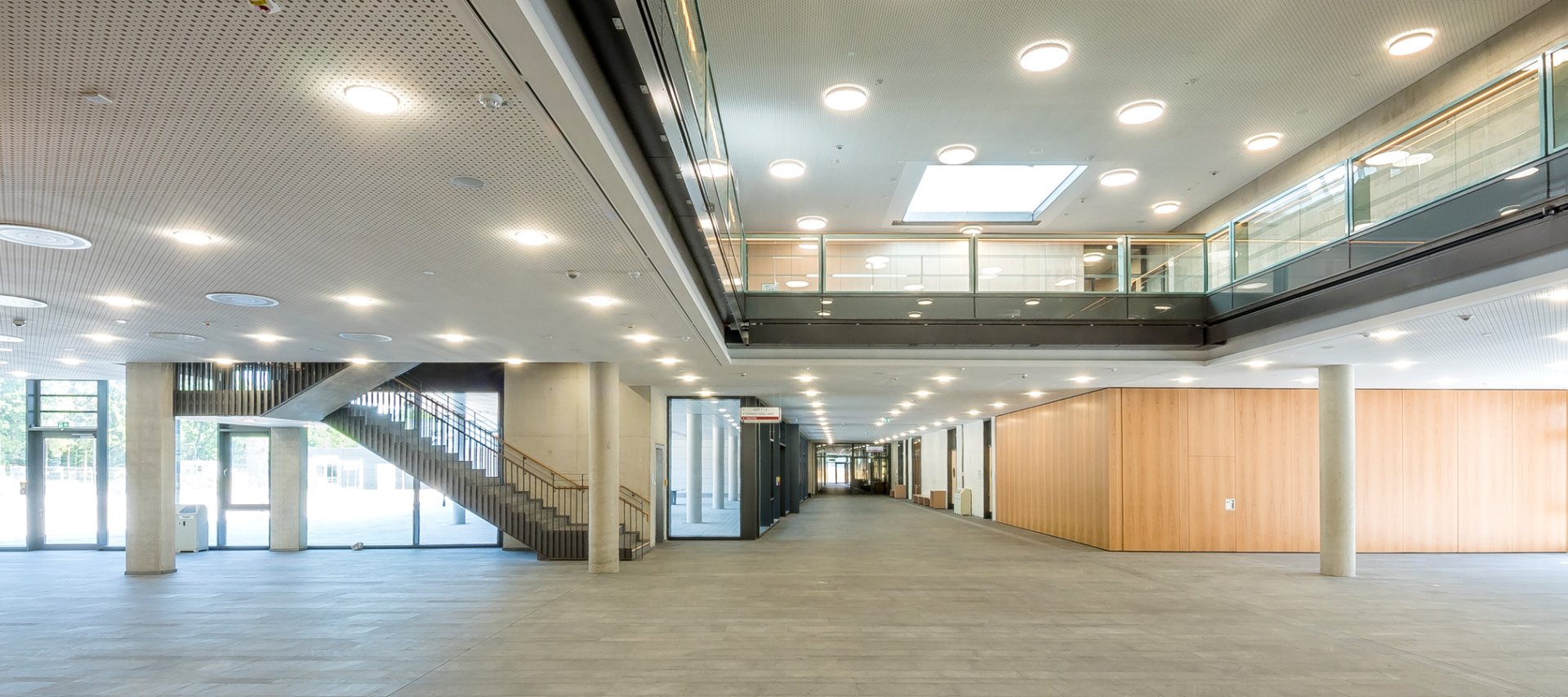 © Oliver Heinl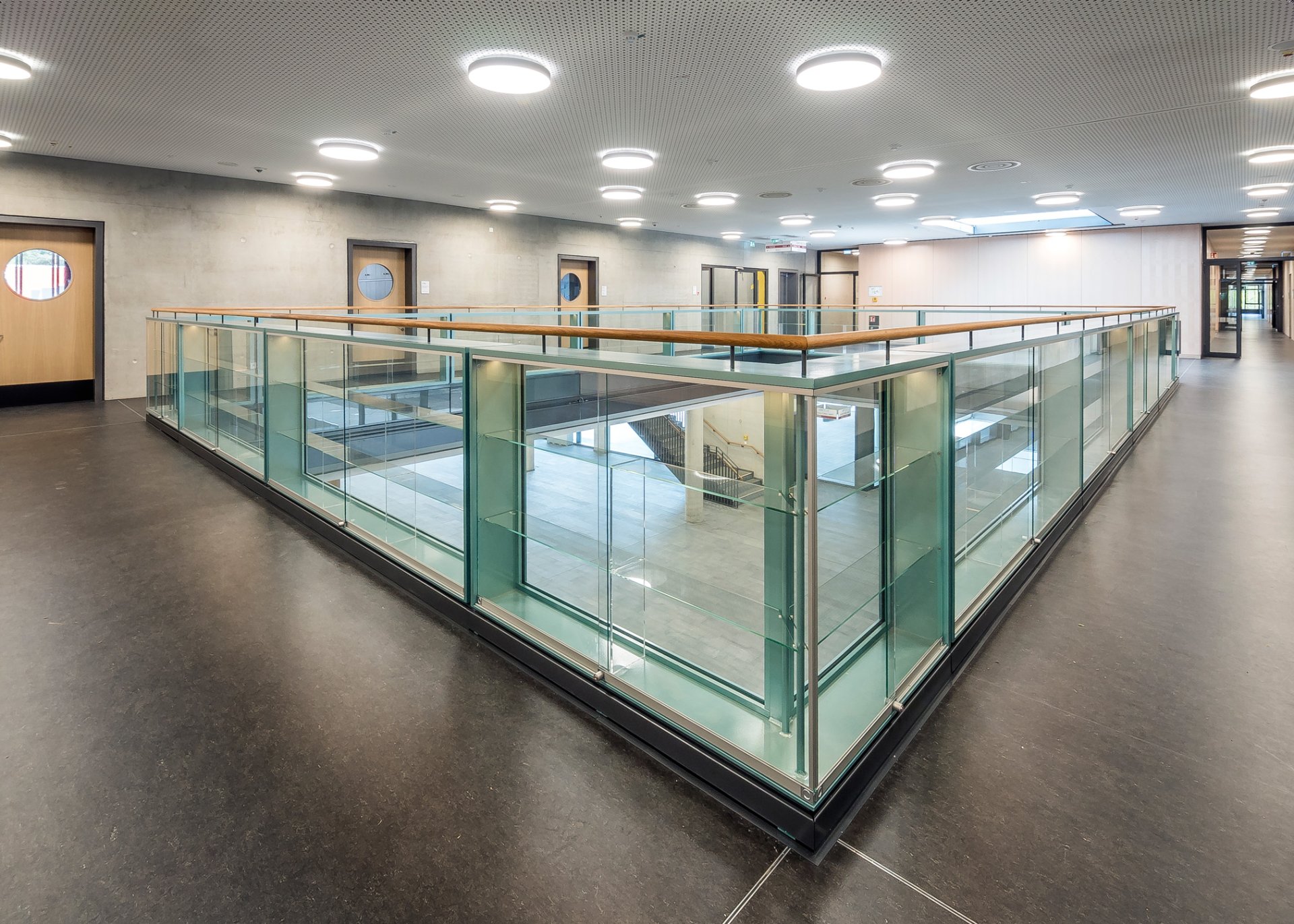 © Oliver Heinl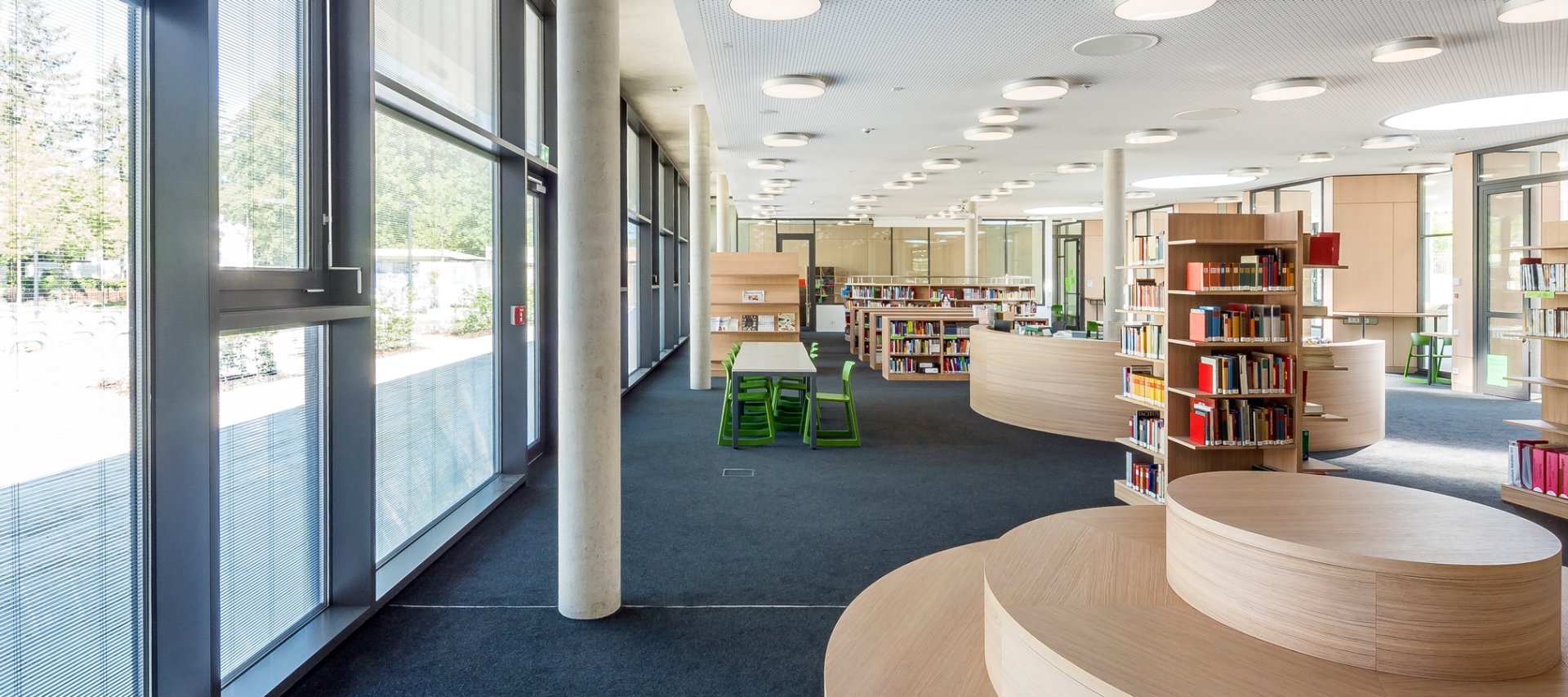 © Oliver Heinl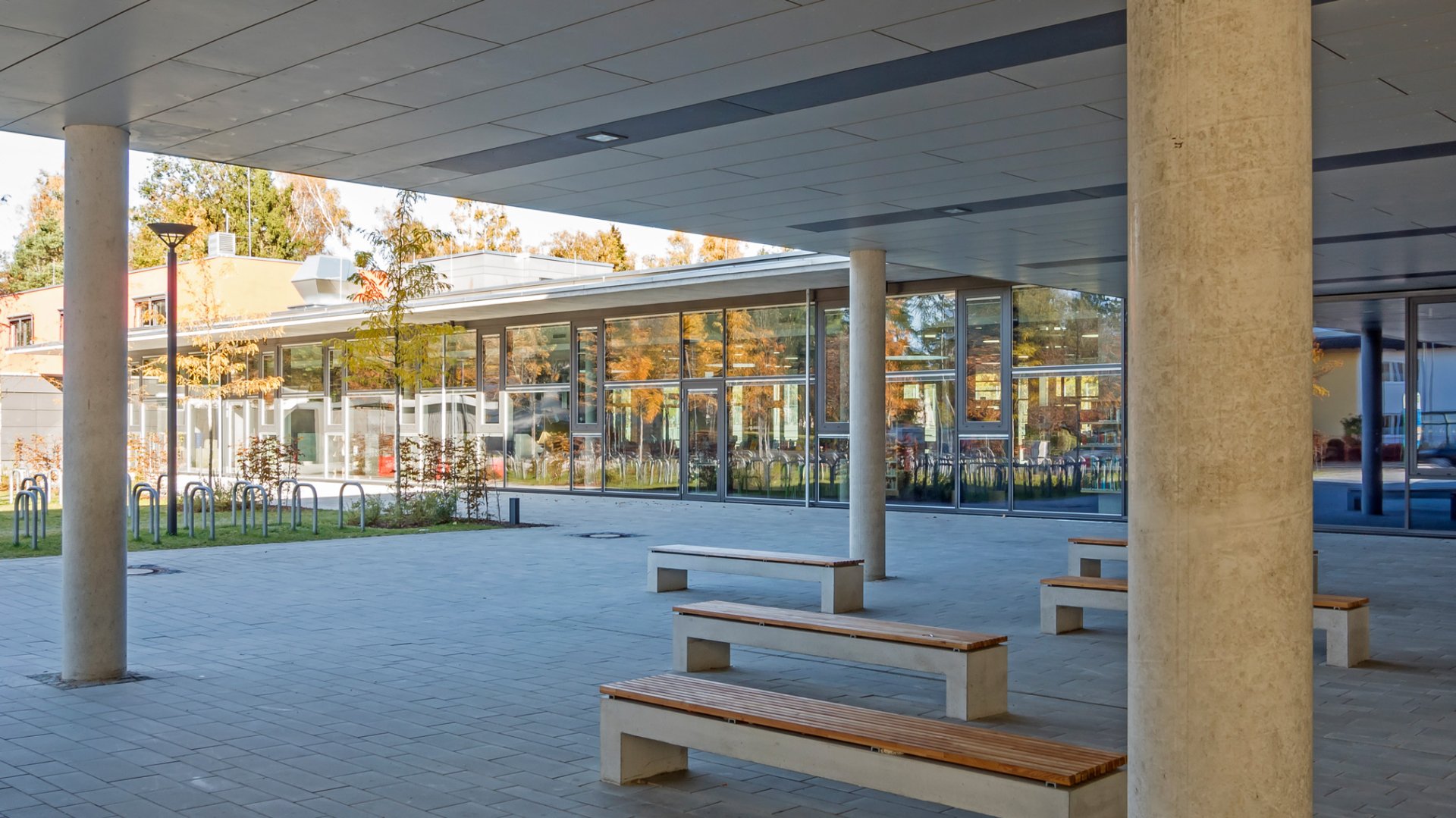 © Oliver Heinl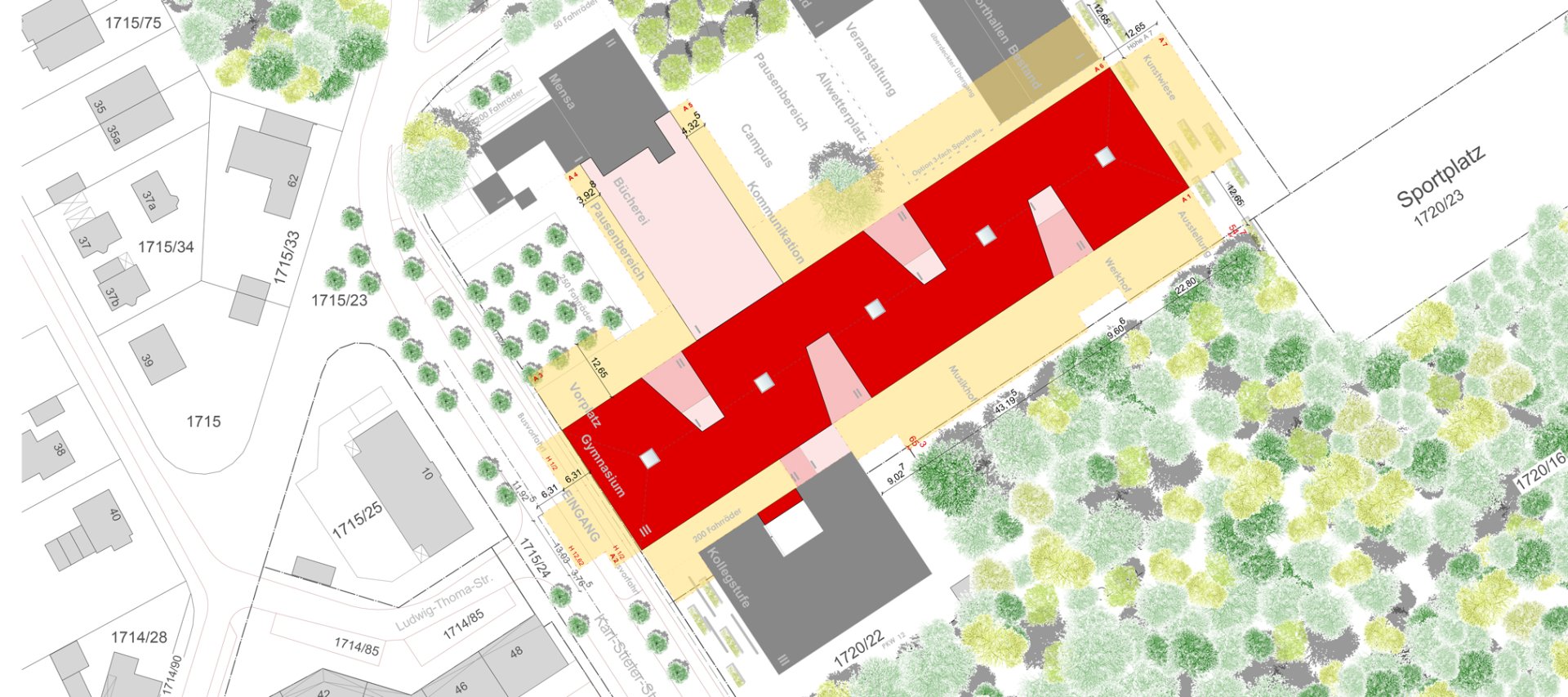 © Bernhard Heid Architekten
project description

The two main components of the 44-year-old building were replaced by a new building. The two gymnasiums, the cafeteria and the ten-year-old building part C including its extension from 2010 remain. In the course of the construction process the styrene-loaded upper floor of the building component C was refurbished, as well as the double gymnasium.
The clearly structured design of Heid Architekten positions the three-story building in east-west direction whose upper floor consists of five age group houses with rooftop terrace. In the floor below there are scientific laboratories and on the ground floor there are the music rooms and workshops with specifically assigned garden areas.
structure

The new building of the high-school is divided into two building parts. There is a three-storey main building with a partial basement and a one-storey extension with a full basement that houses the library and the auditorium. Both buildings as well as the basement were built as massive construction.
Data
Client:
Administrative district of Munich
Architect:
Heid + Heid Architekten
Completion: 2016

GFA: 14,679 m² | Gross volume: 64,394 m³
Service:
Structural engineering