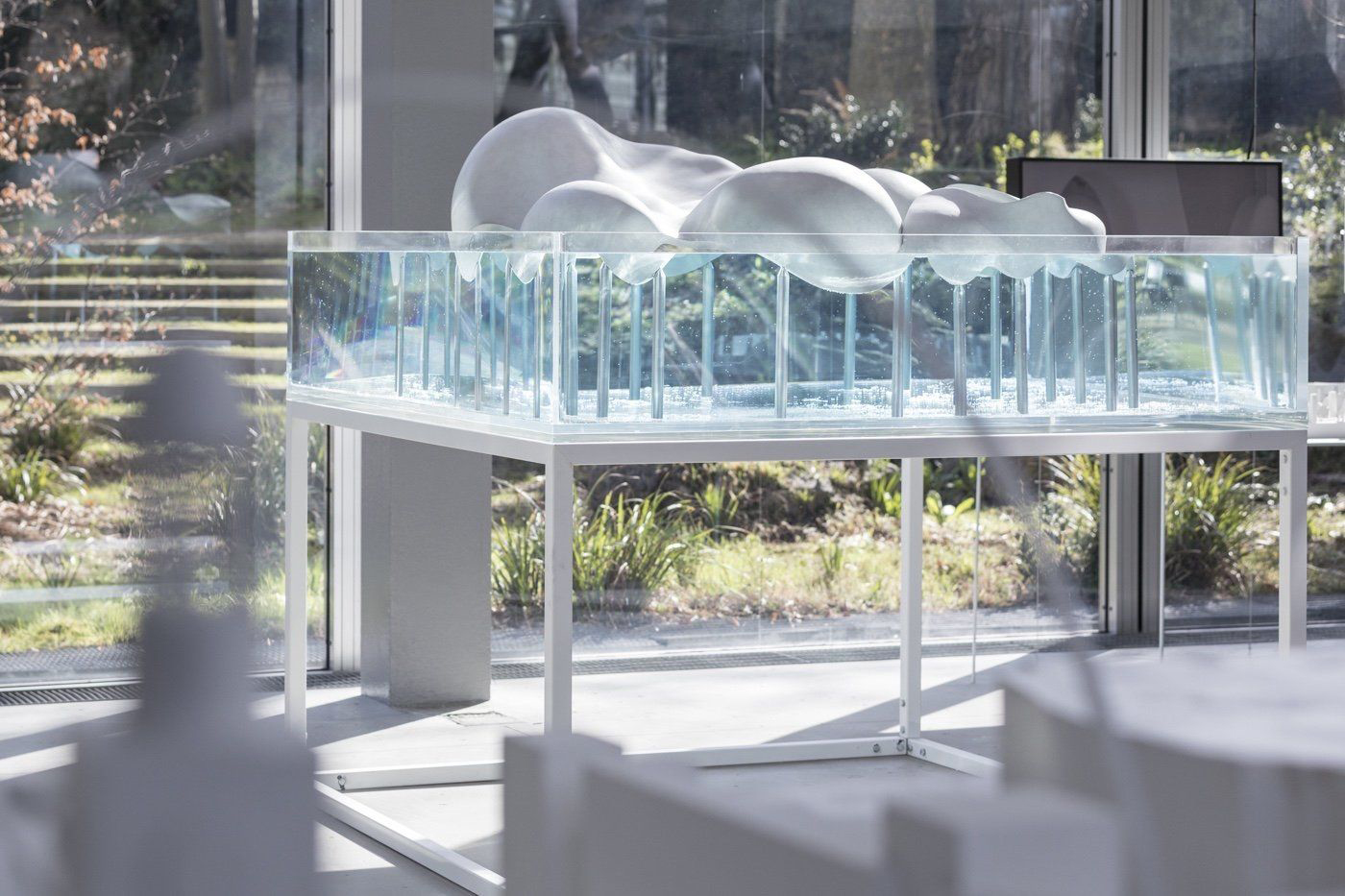 © Laurian Ghinitoiu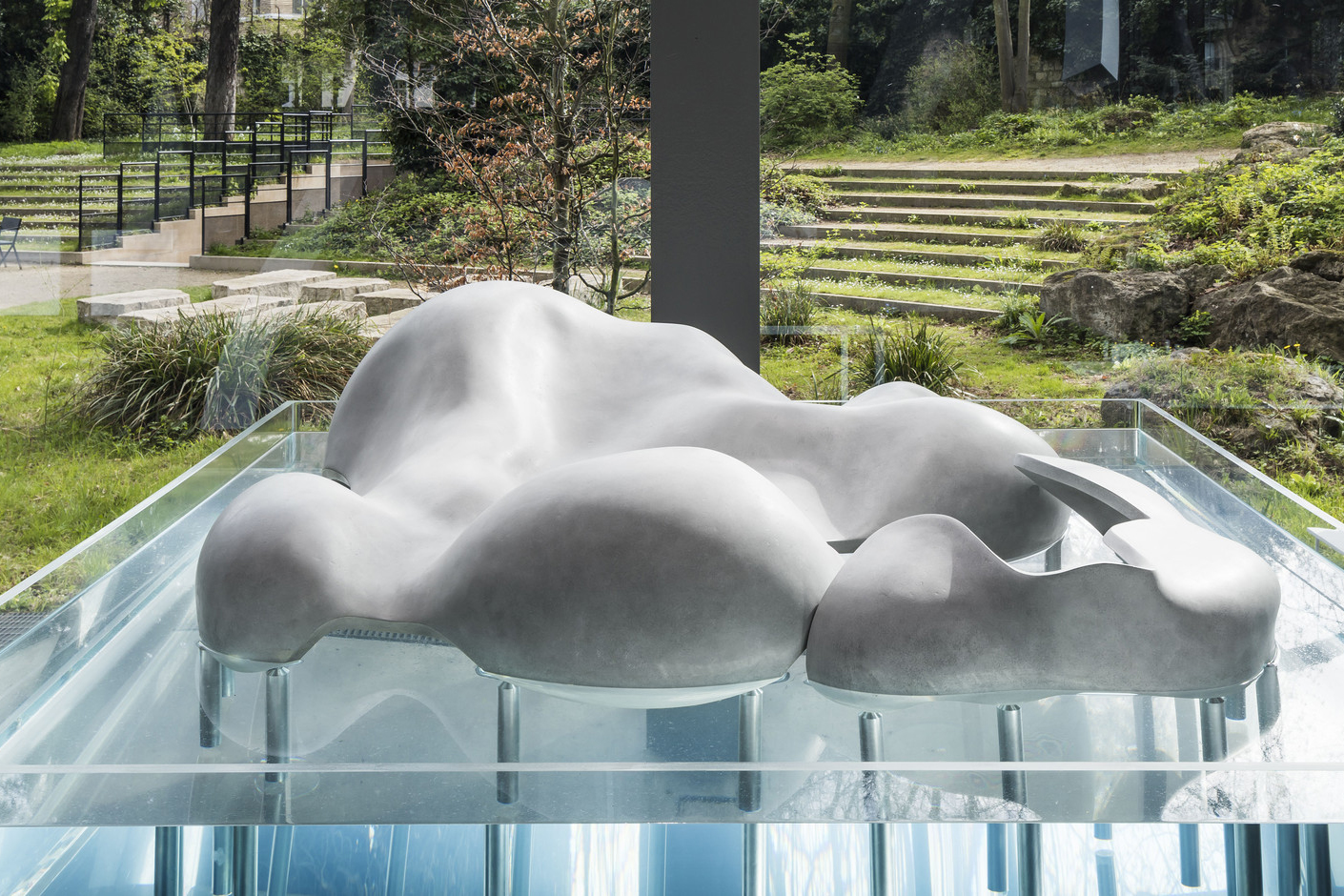 © Luc Boegly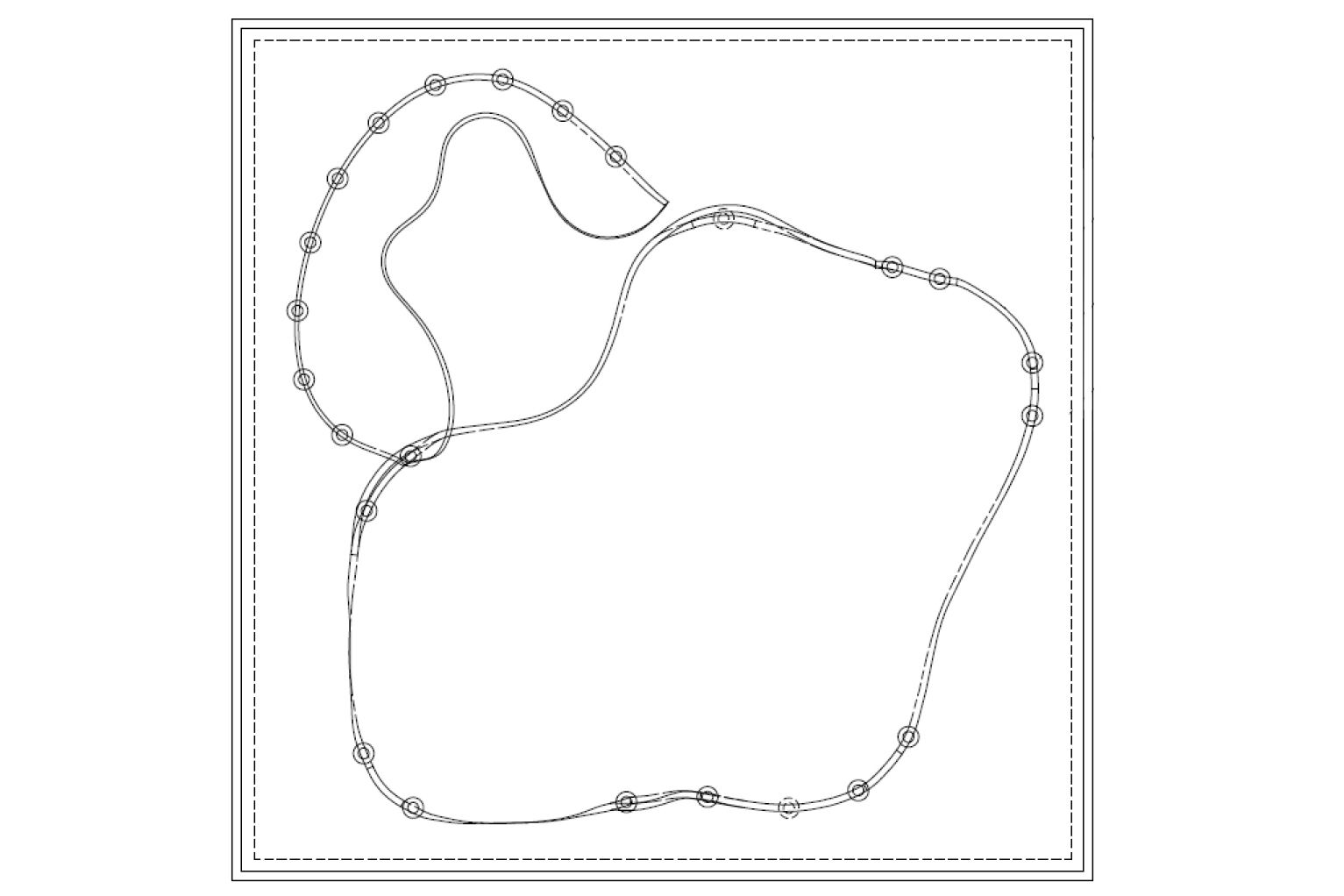 © Junya Ishigami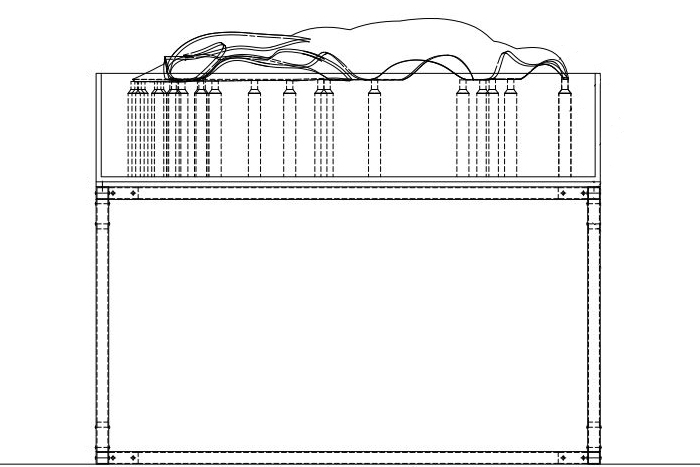 © Junya Ishigami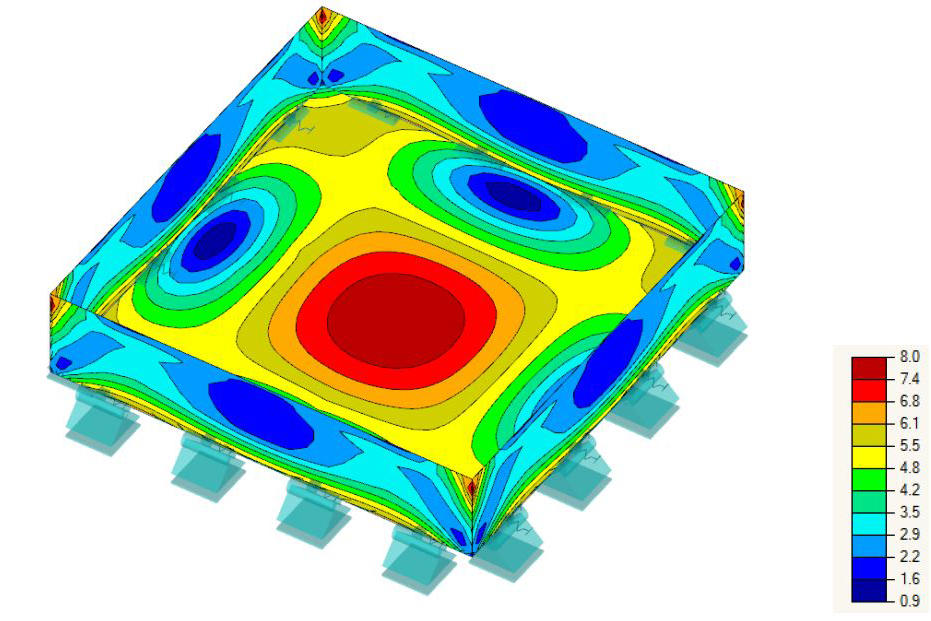 project description

The work was presented on the occasion of the exhibition Freeing Architecture by architect Junya Ishigami at the Fondation Cartier pour Contemporain Art.
structure

The main room "House of peace cloud" is made of two fibre-reinforced plastic shells covered with cement. They are placed in an acrylic tank 450mm high and 2000m wide and long. And they are supported by 24 aluminium columns 30mm in diameter.
This tank, filled with water, is then placed on a white-painted steel frame base with a size of 2x2x1m3.
Data
Client:
Fondation Cartier pour l'art contemporain
Architect:
junya.ishigami+associates
Completion: 2017

Height: 1.55 m | Length: 2 m | Width: 2 m
Service:
Structural engineering