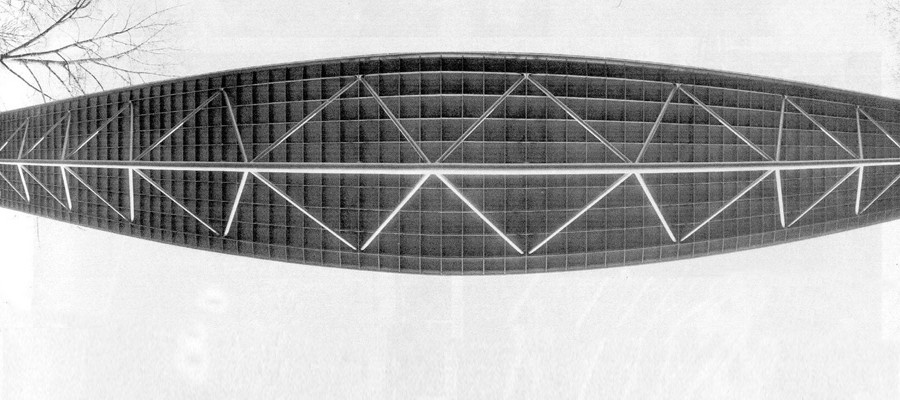 © Martin Häusle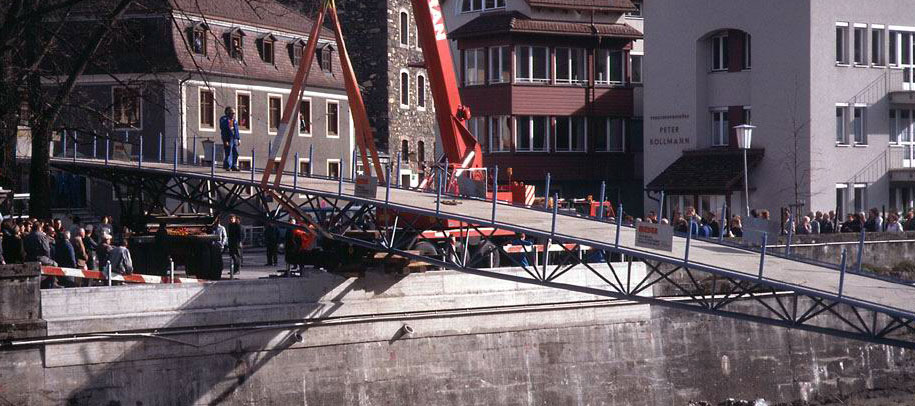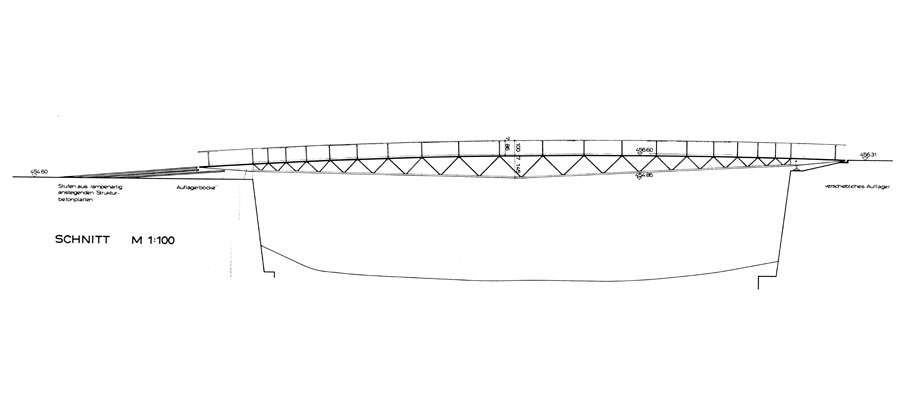 © Martin Häusle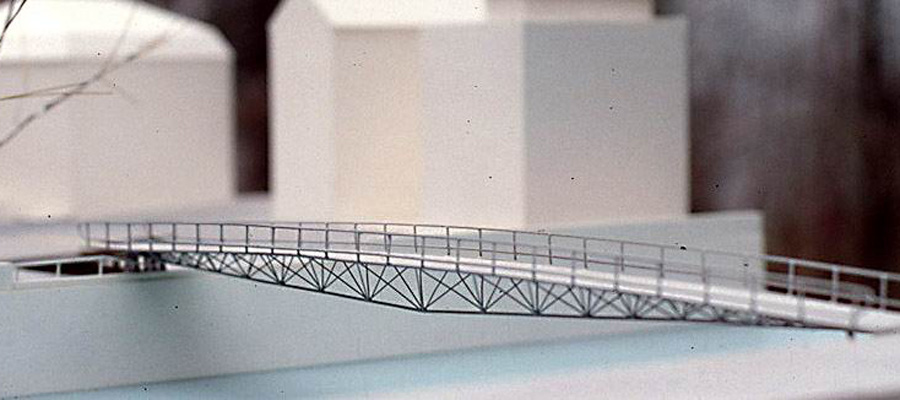 © Martin Häusle
project description

The local conditions and requirements generated a design of the Ill passage as a beam and slab bridge in framework finishing. It is suspended on the bearings above the ground and has the elegance and lightness of a pedestrian cyclist bridge. On the town side, three ramp-like sloping concrete slabs connect the square with the bridge and fan out to steps, forming a three-sided accessible bridge head.
structure

As support system a spacious framework construction with triangular section of steel was chosen. The upper flange has been designed as an orthotropic slab and serves as a footpath.
The slab consists of two metal layers with reinforcing grid in between made of right-angle hollow sections. The dual function of the slab and the reduction to the minimal slab thickness required by the static gives the construction a filigree appearance and makes optimal use of the material.
Data
Client:
City of Feldkirch, Austria
Architect:
Martin Häusle
Completion: 1990

Length: 40 m | Width: 4 m
Related Links

more projects referring to:
> Steel