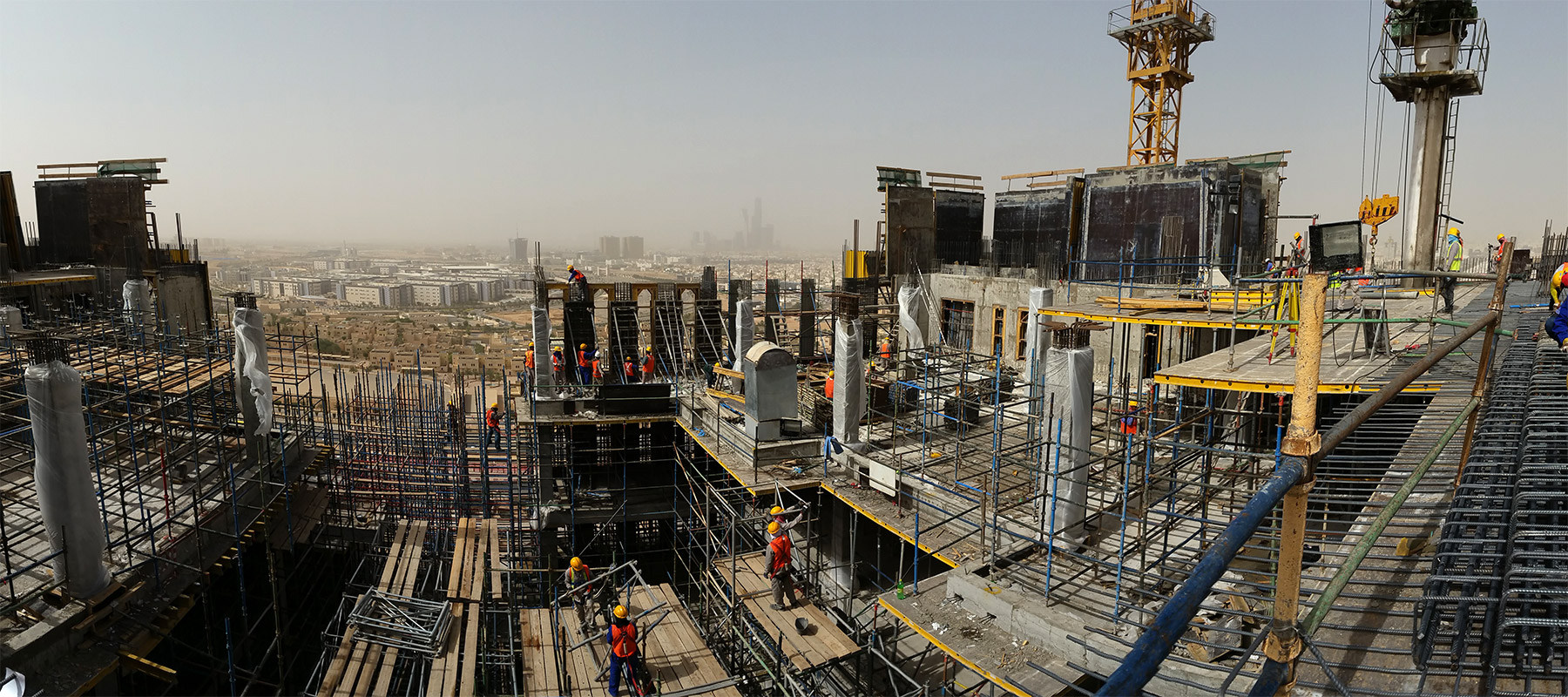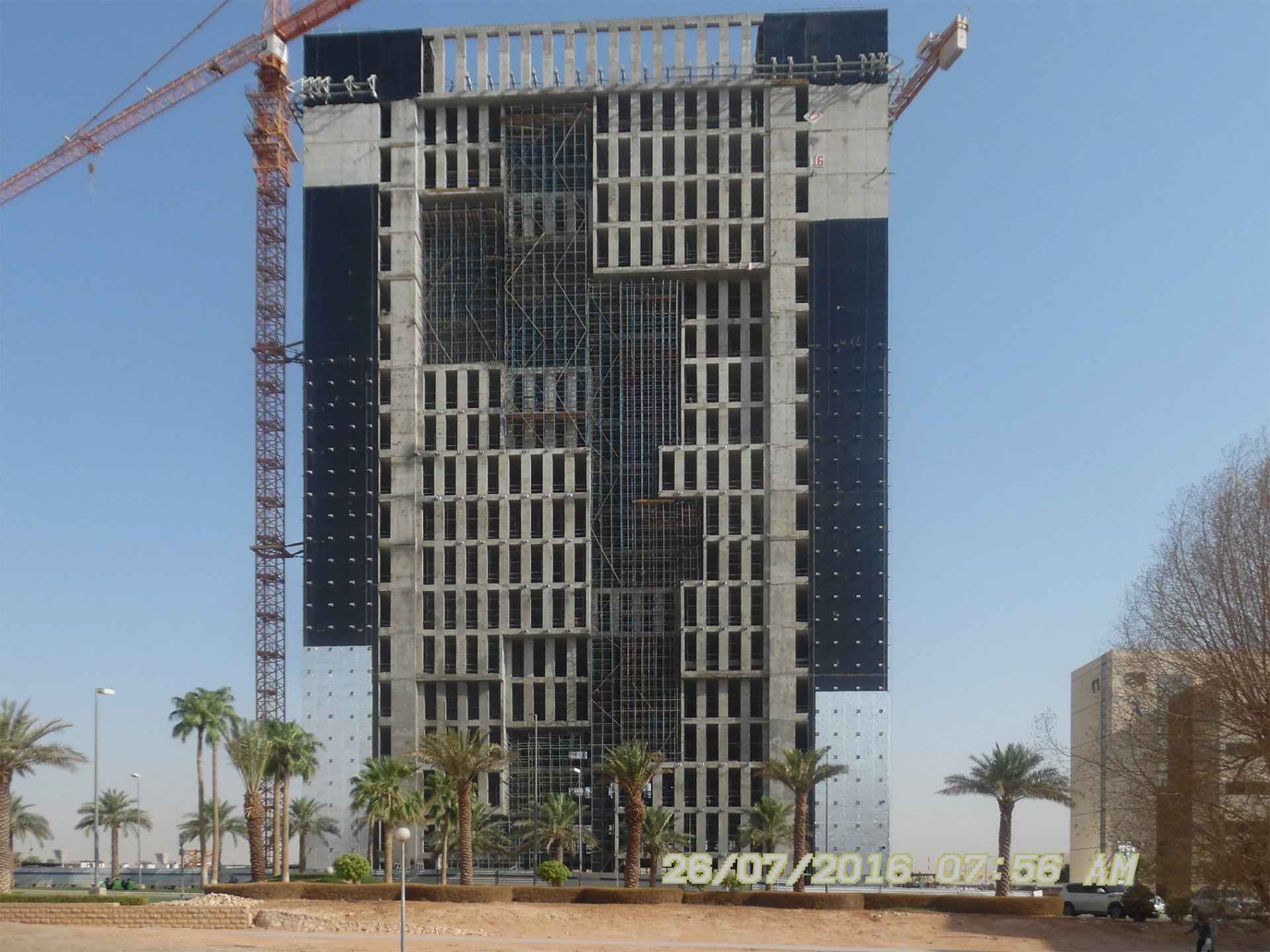 © Lava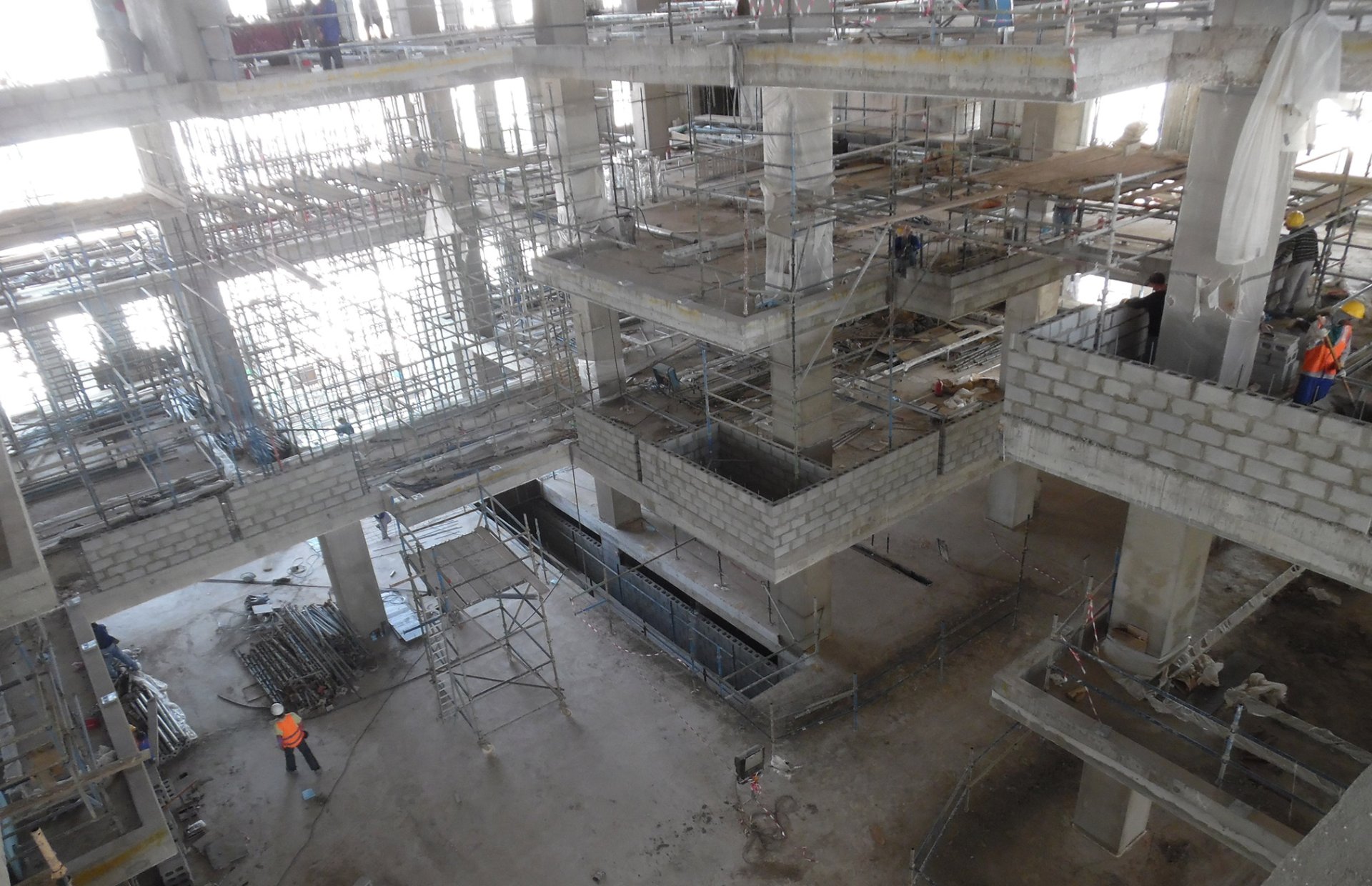 © Lava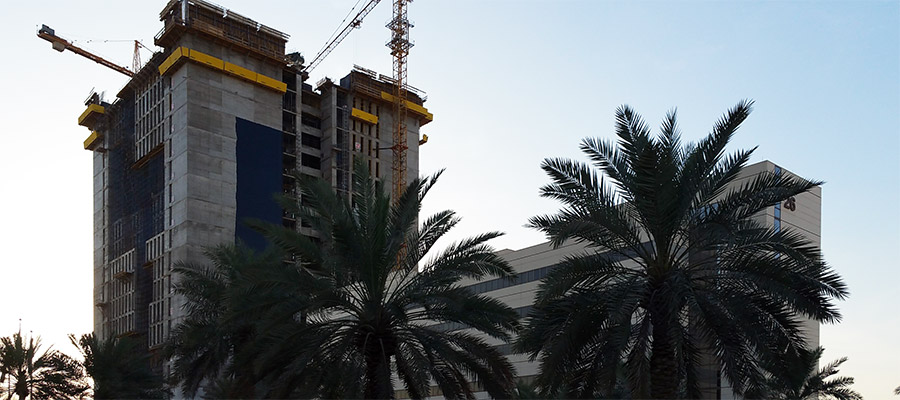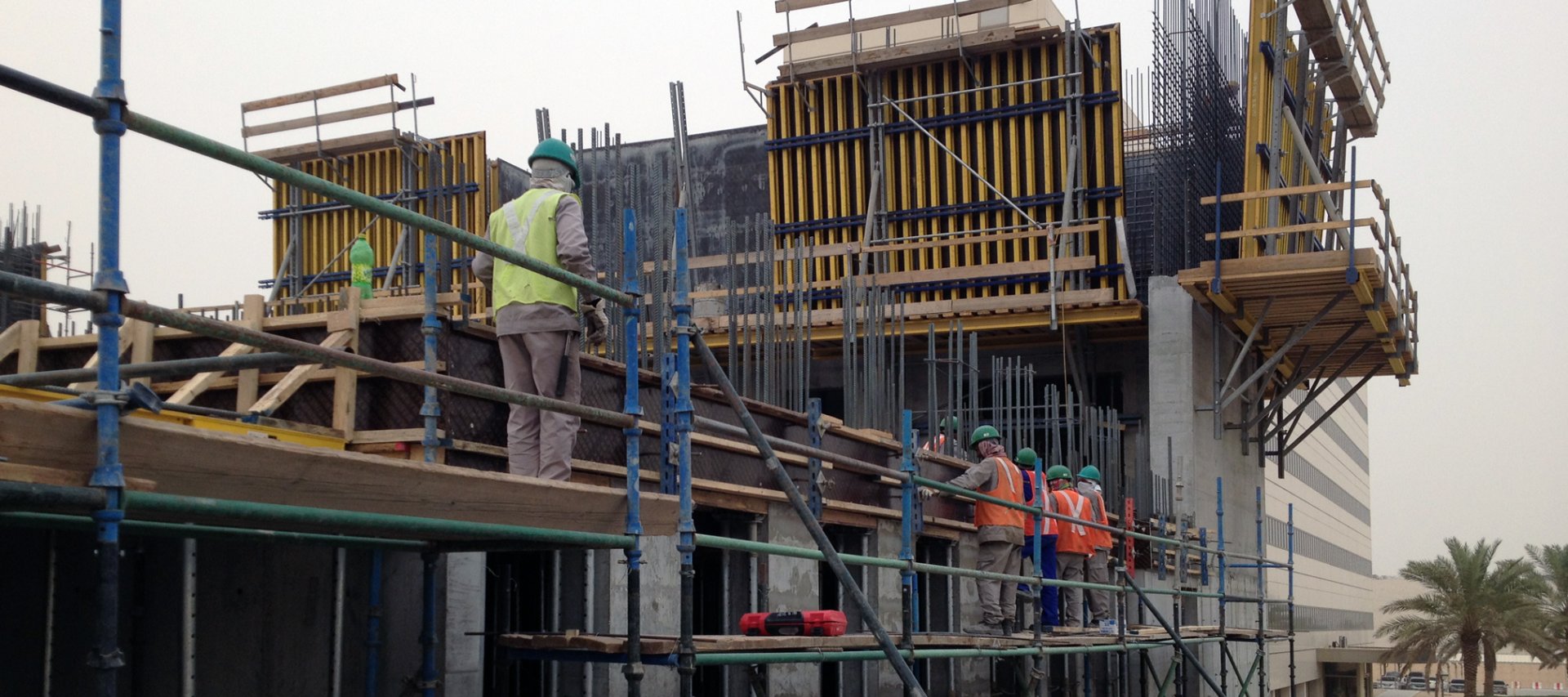 © Lava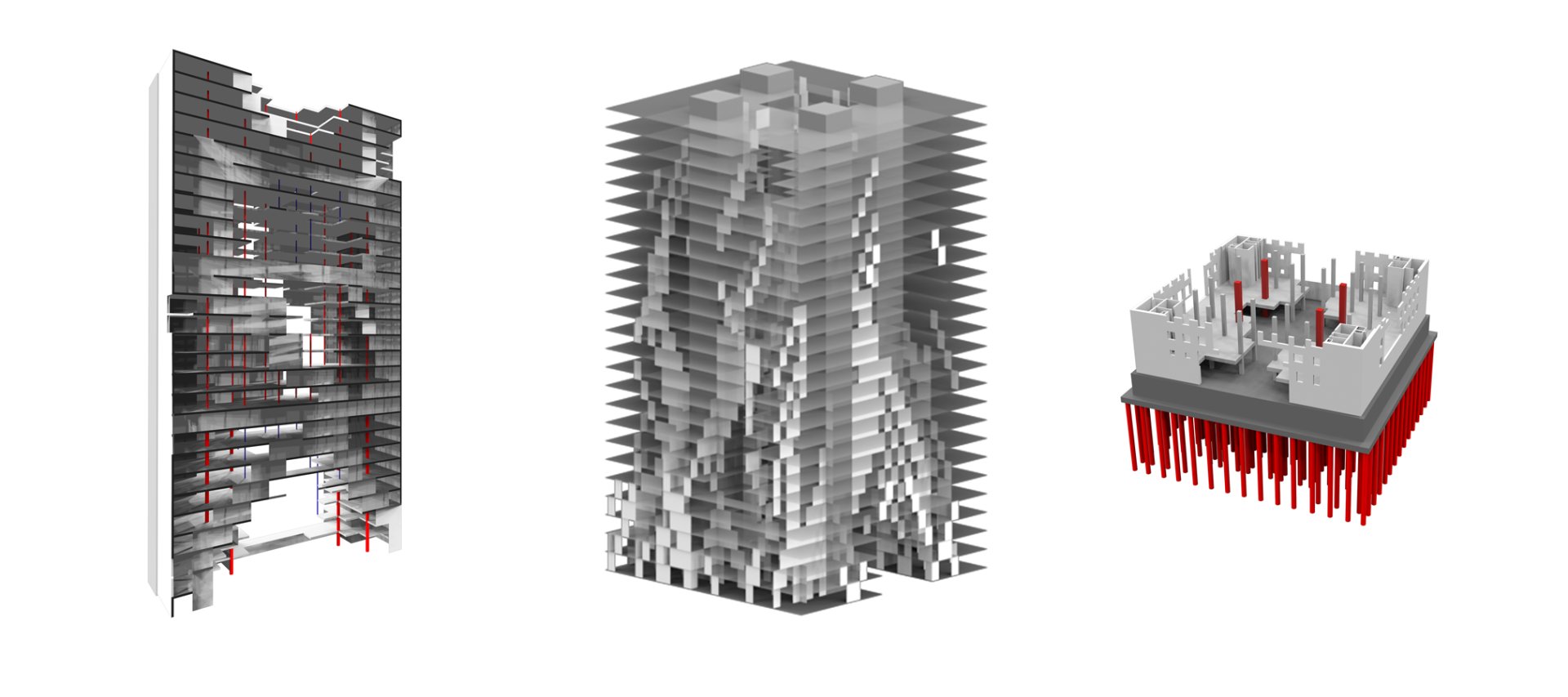 © Lava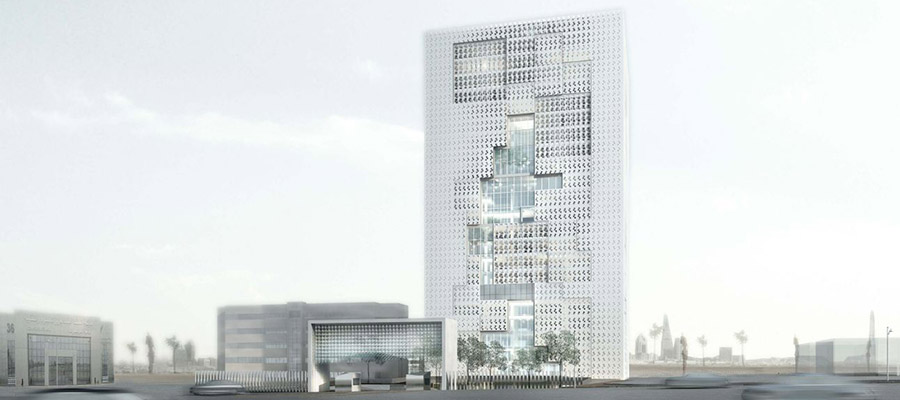 © Lava
project description

LAVA's master plan for KACST (King Abdulaziz City of Science and Technology) in Riyadh sets out a vision for a state of the art research and innovation campus in Saudi Arabia. The HQ building is a key element and developed as a site specific, energy-efficient, flexible 20-storey office tower featuring a series of green atria.
structure

Located in the four corners are the structural concrete cores, which stretch along two opposite elevations. The 3 multi-storey high atria partly reach the exterior façade and as such generate a public communication zone between the inside and the tower periphery. The slab edges along the atria are staggered and connected via stairs and escalators.
façade

There is a frequent transition of glass balustrades, full storey high glass walls and interior glass partitions as well as solid reinforced concrete balustrades. The slab edge and fixings are hidden by a special opaque coating, which is applied on parts of the atria glazing. For the exterior façade units with a particular pattern of windows and fibre reinforced concrete elements were developed. The opening grades of this pattern vary according to the internal spatial configuration and respective lighting requirements. Where the atria spaces reach the exterior façade it is fully glazed.

An additional task was the dynamic thermal building simulation for the temperature analysis and the heating and cooling load calculation to confirm the dimensioning of the building services. The large open spaces of the building as well as the shadow produced by the façade design itself had to be taken into account in detail. On the basis of a variant study, the different internal loads were verified and in addition, the influence of the U values of the façade onto the cooling load was analysed.
Data
Client:
King Abdul Aziz City for Science and Technology
Architect:
LAVA
Start of planning: 2013
Start of construction: 2015

GFA: 70,000 m² | Gross volume: 438,000 m³
Service:
Structural engineering, Façade engineering
Publications
Mit Teamwork zum Kacst Headquarter
K.Bollinger, M. Grohmann, S. Ruppert, in: VDI-Bautechnik, Jahresausgabe 2017/2018, Düsseldorf, S. 84 - 90