© TANK et COSA, architectes associés, Photo : Camille Gharbi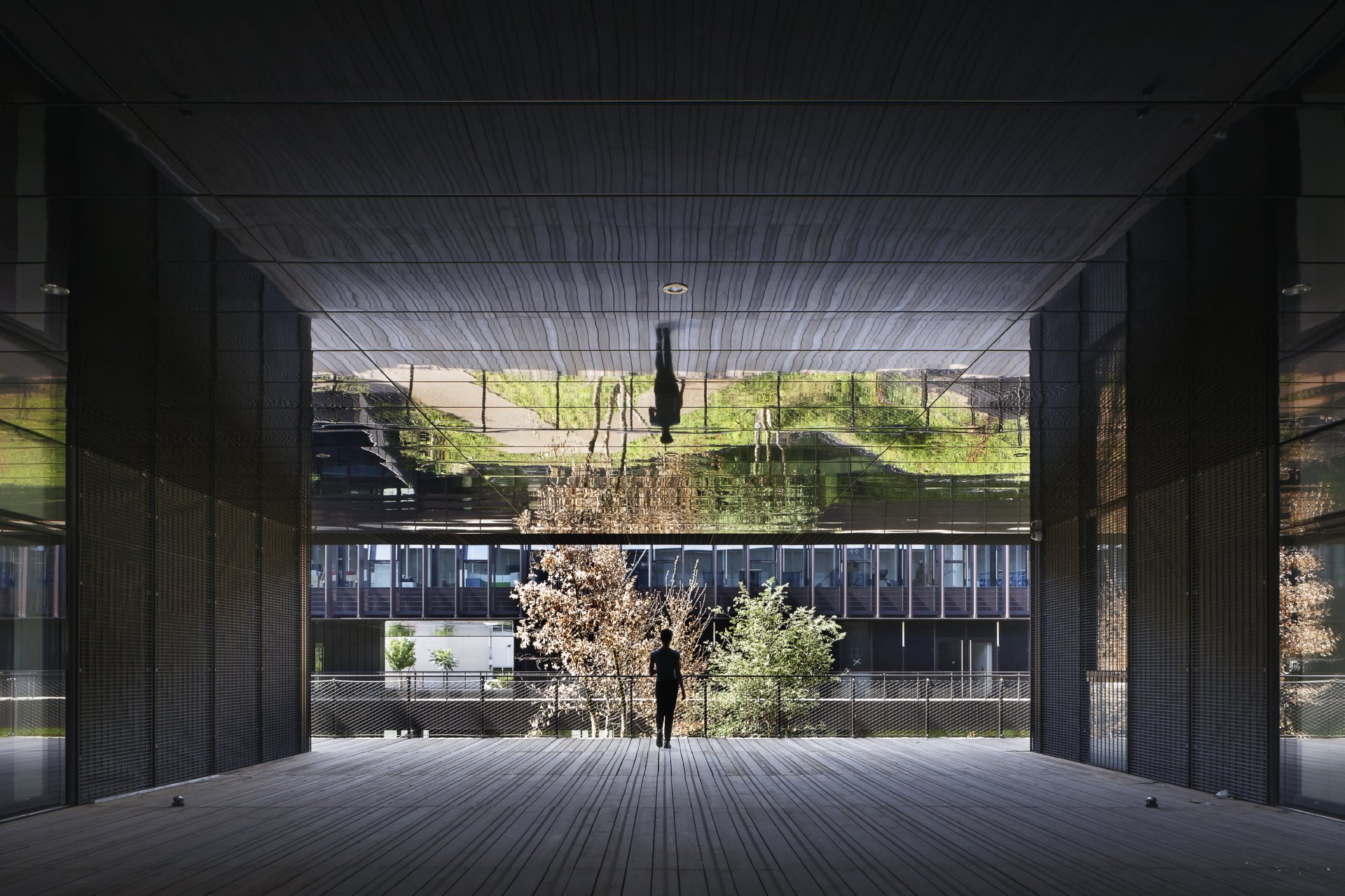 © TANK et COSA, architectes associés, Photo : Camille Gharbi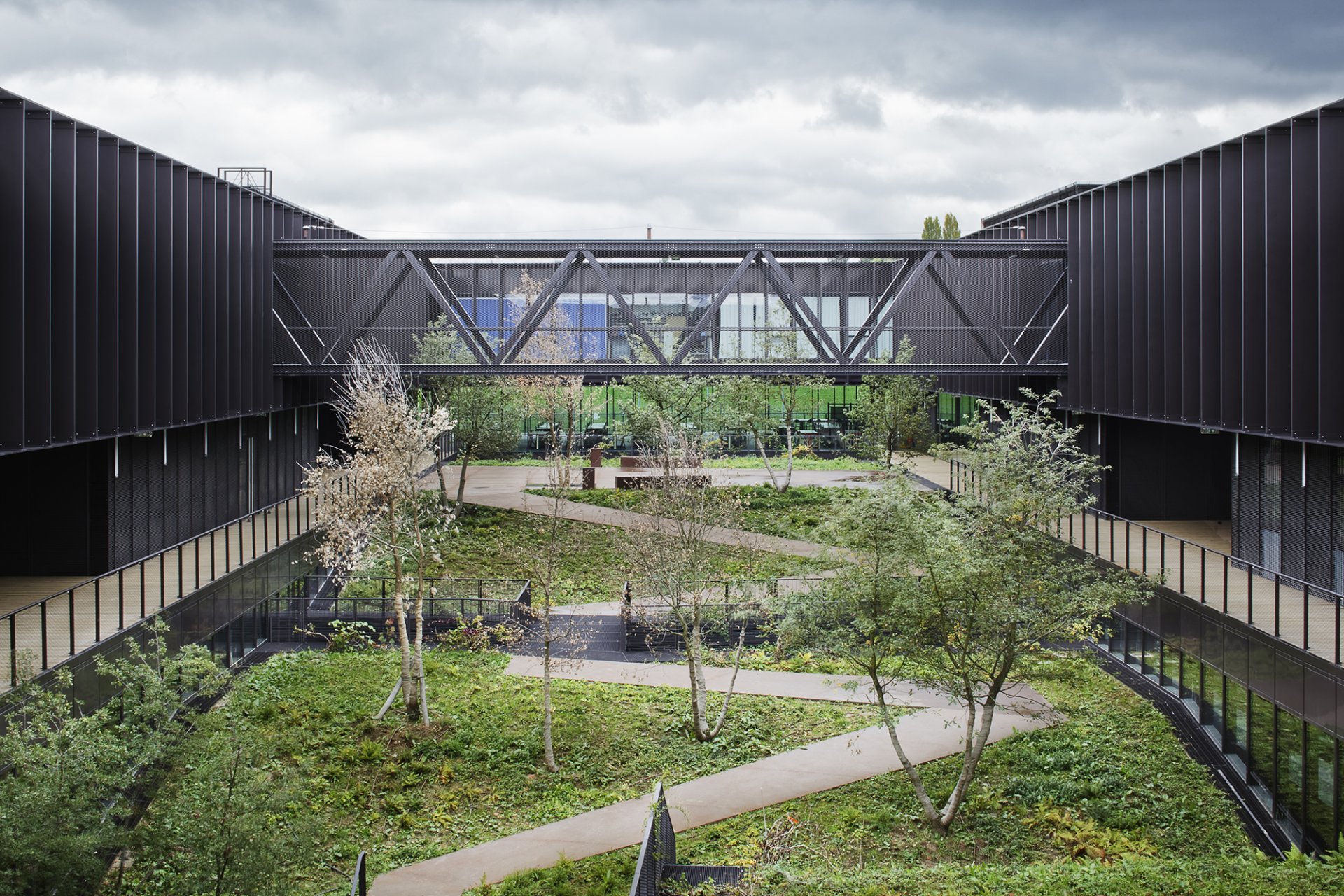 © TANK et COSA, architectes associés, Photo : Camille Gharbi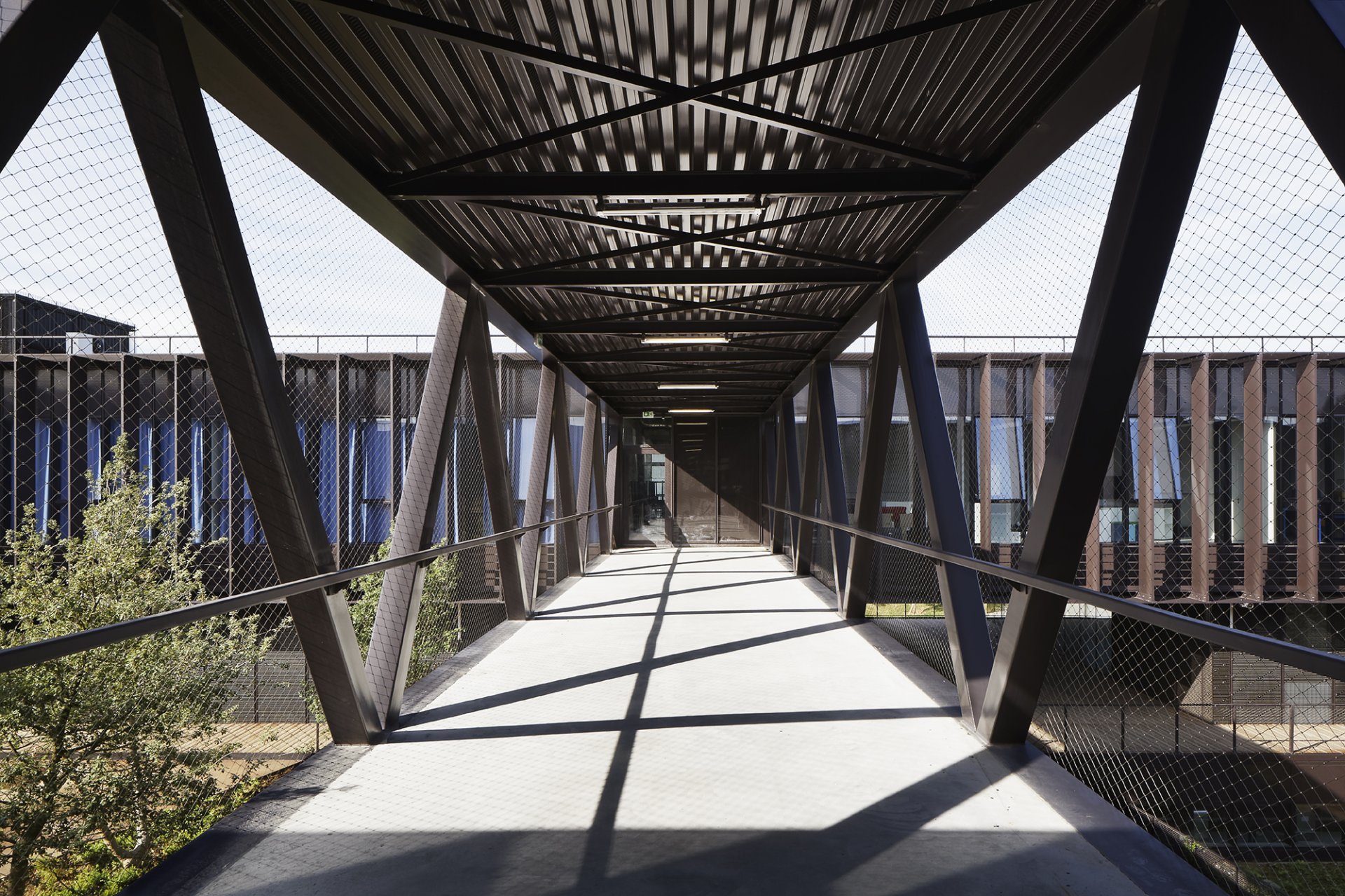 © TANK et COSA, architectes associés, Photo : Camille Gharbi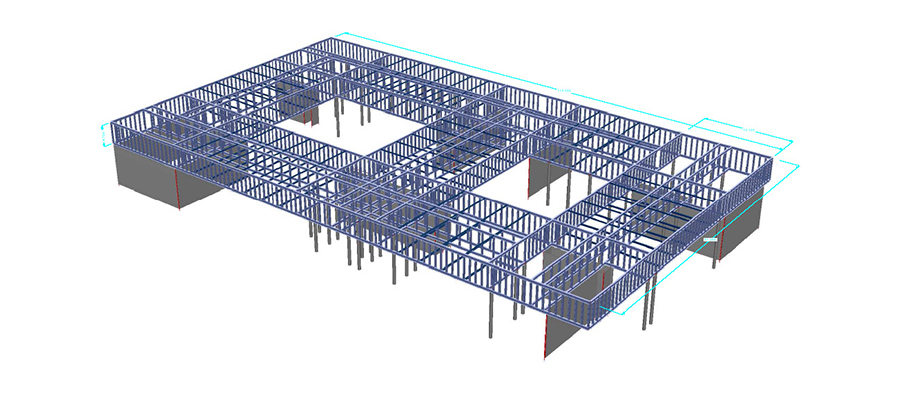 © Bollinger+Grohmann, TANK et COSA, architectes associés
project description

The project consists in doubling the surface area of the school, with the creation of a new building that will accommodate 1 200 students, while maintaining the facility's activities.
The new building, compact in form and 115 m long by 60 m wide, has 4 levels (from the underground car park to the level 2). On the ground floor, the areas for technical instruction with workshops, cloakrooms and stores, form a U around the courtyard and open onto the forecourt.
structure

A 3.6 m load-bearing skeleton divided into 1.2 m units structures the building. The basic structure is metallic. The choice of a steel and prefabricated concrete frame minimizes on-site intervention time and inconveniences. Maximum flexibility of use is achieved with the broad, steel 16 m span frames, mixed steel-concrete slabs and columns. The main façade also provides two 8 m cantilevers holding several 24 m warren trusses.
Data
Client:
Région Ile de France - SAERP
Architect:
TANK Architectes
COSA Colboc Sachet architectures
Completion: 2020

GFA: 14,400 m²
Service:
Structural engineering
Awards
ConstruirAcier Trophée Eiffel 2020, 1st prize