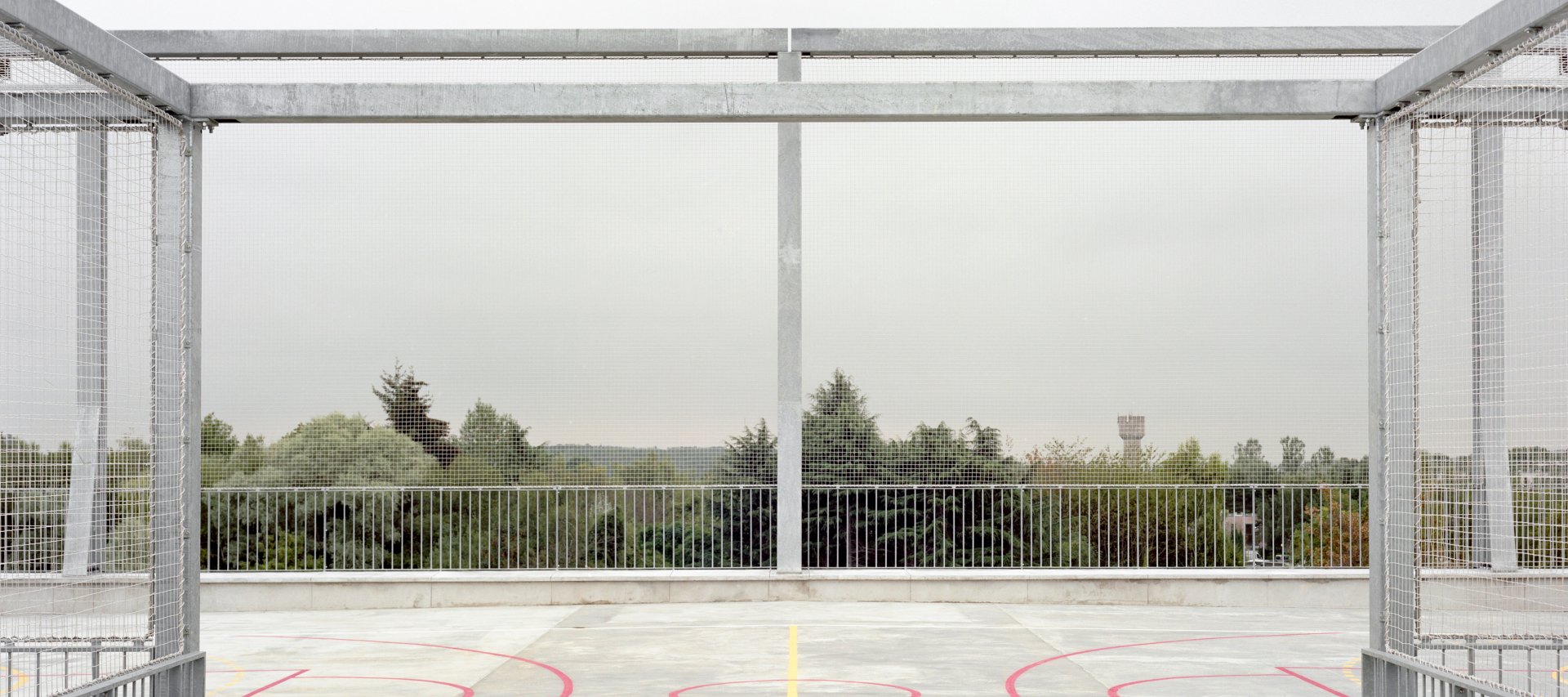 © Maxime Delvaux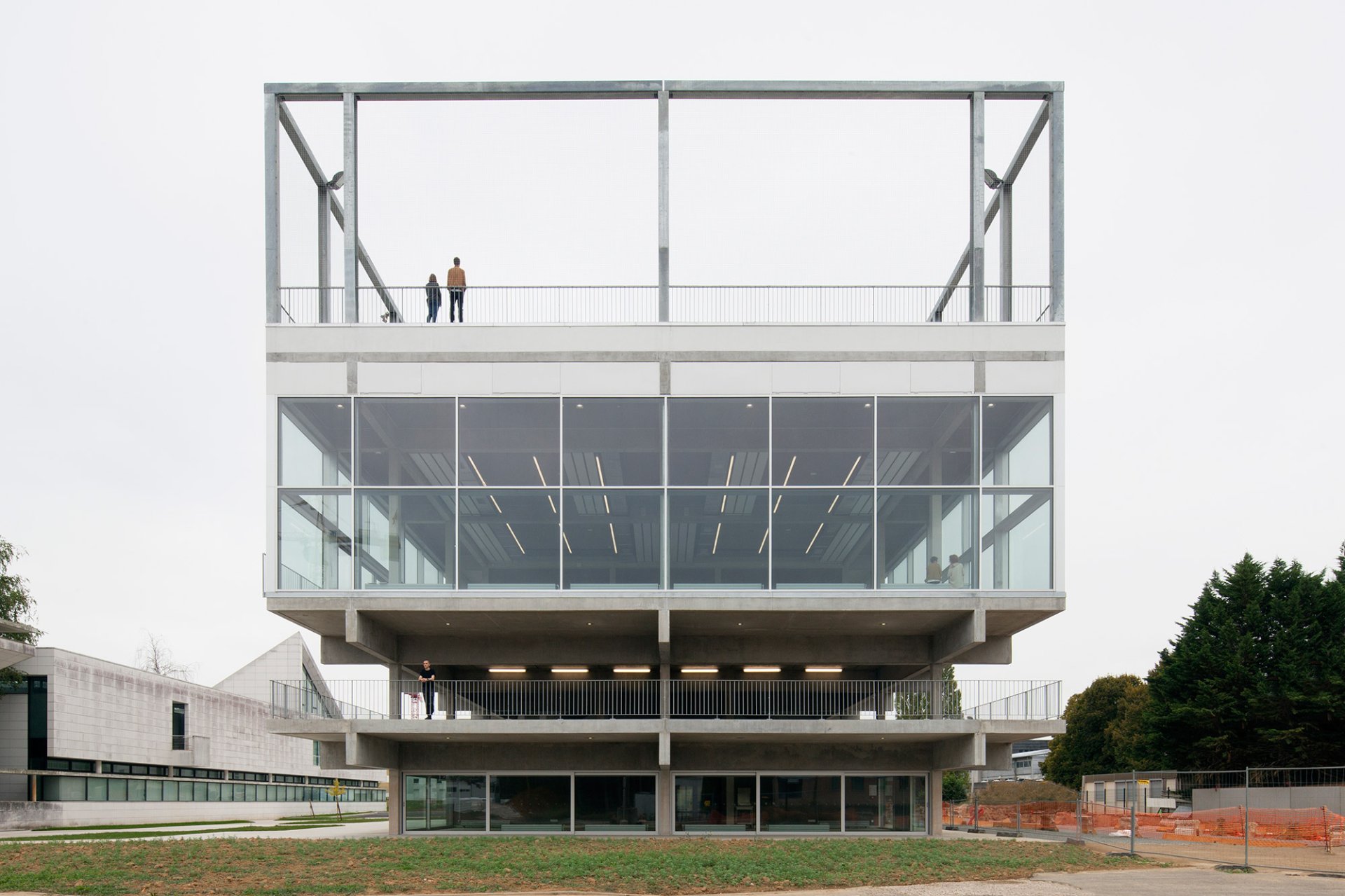 © Maxime Delvaux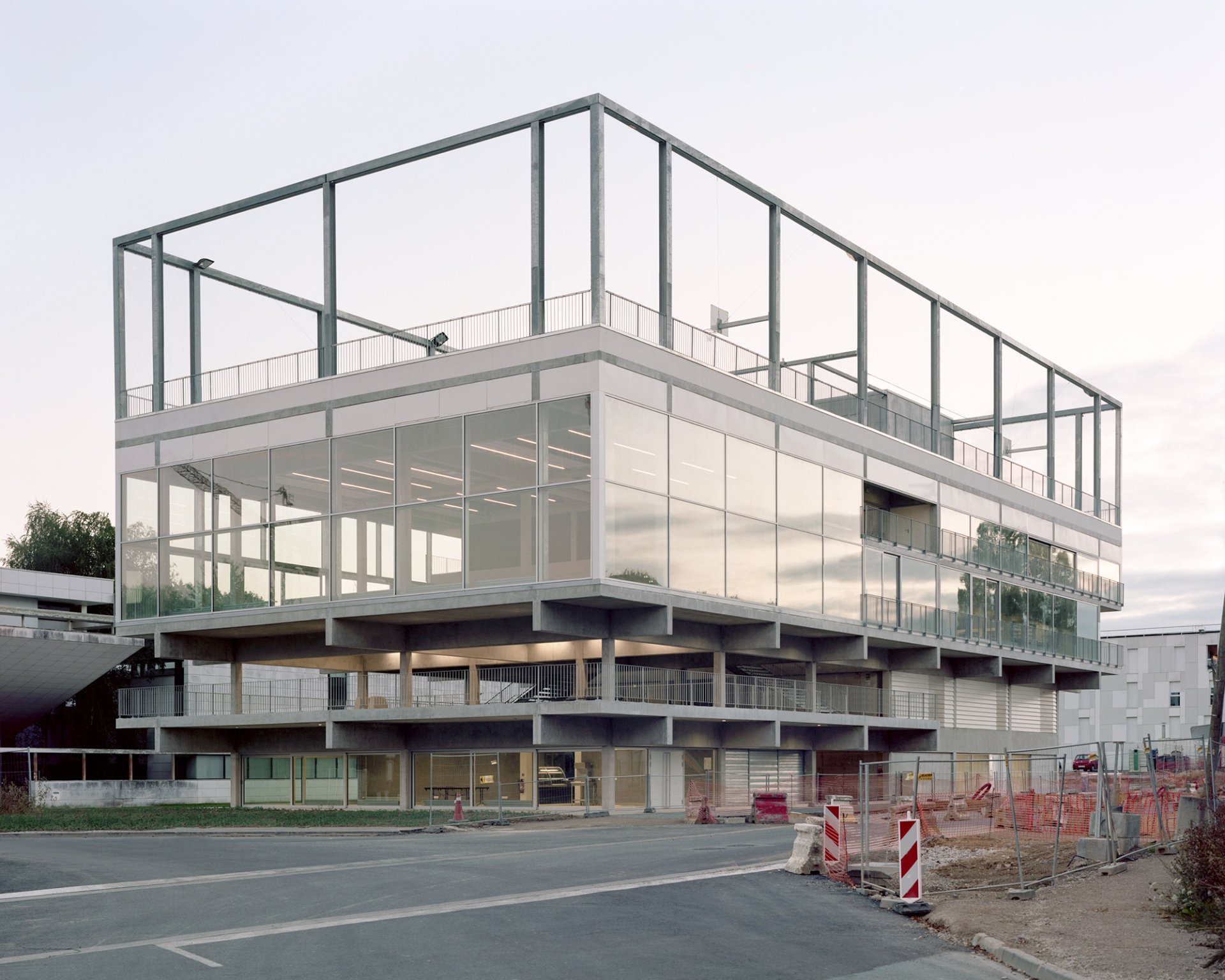 © Maxime Delvaux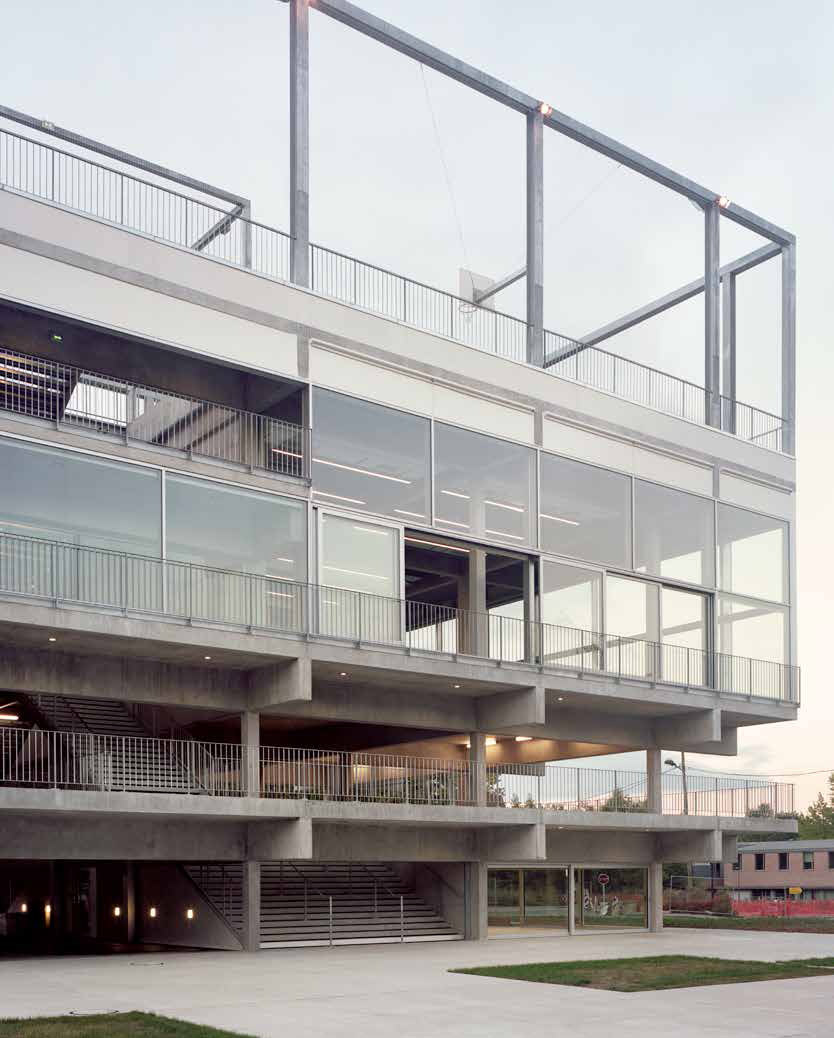 © Maxime Delvaux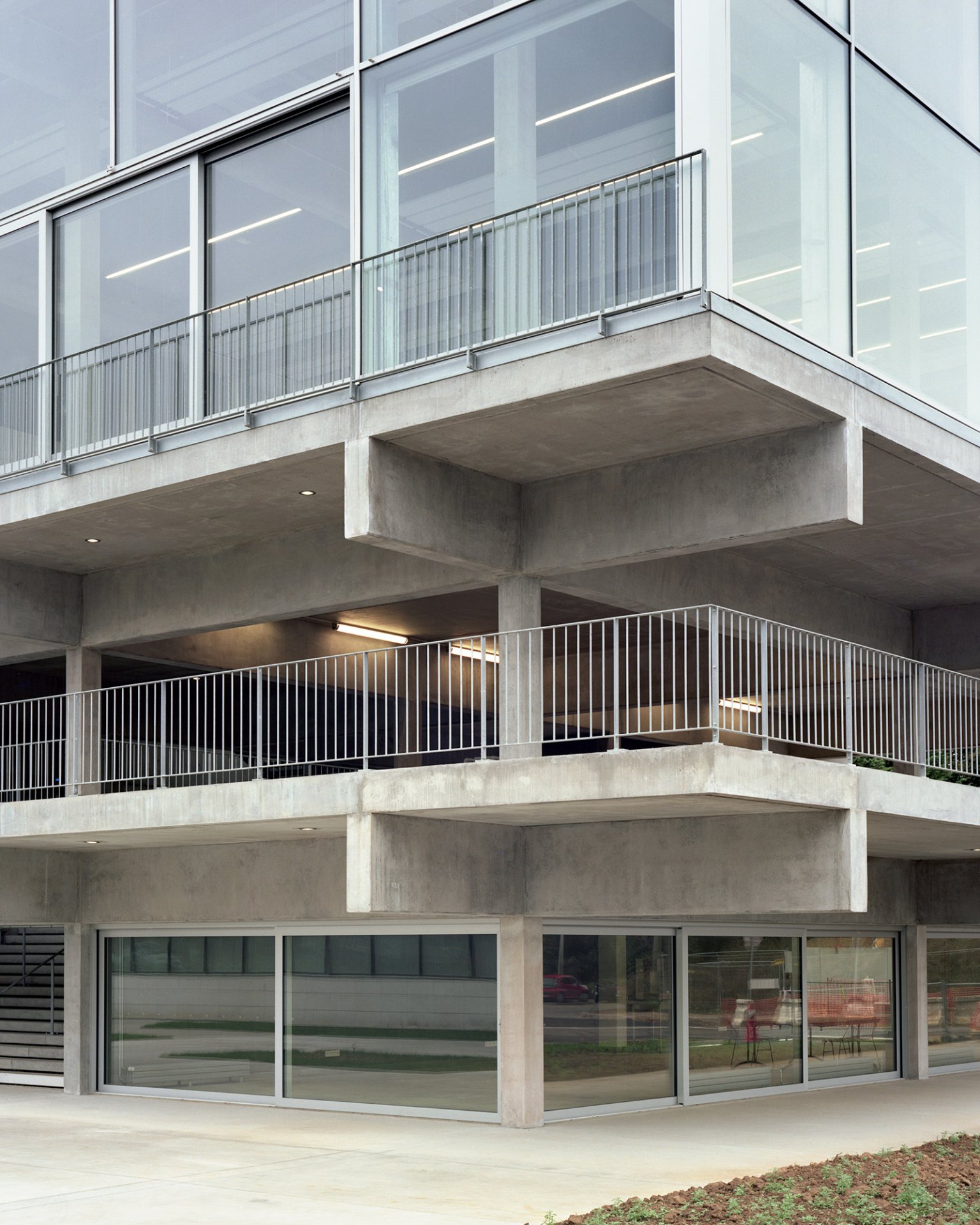 © Maxime Delvaux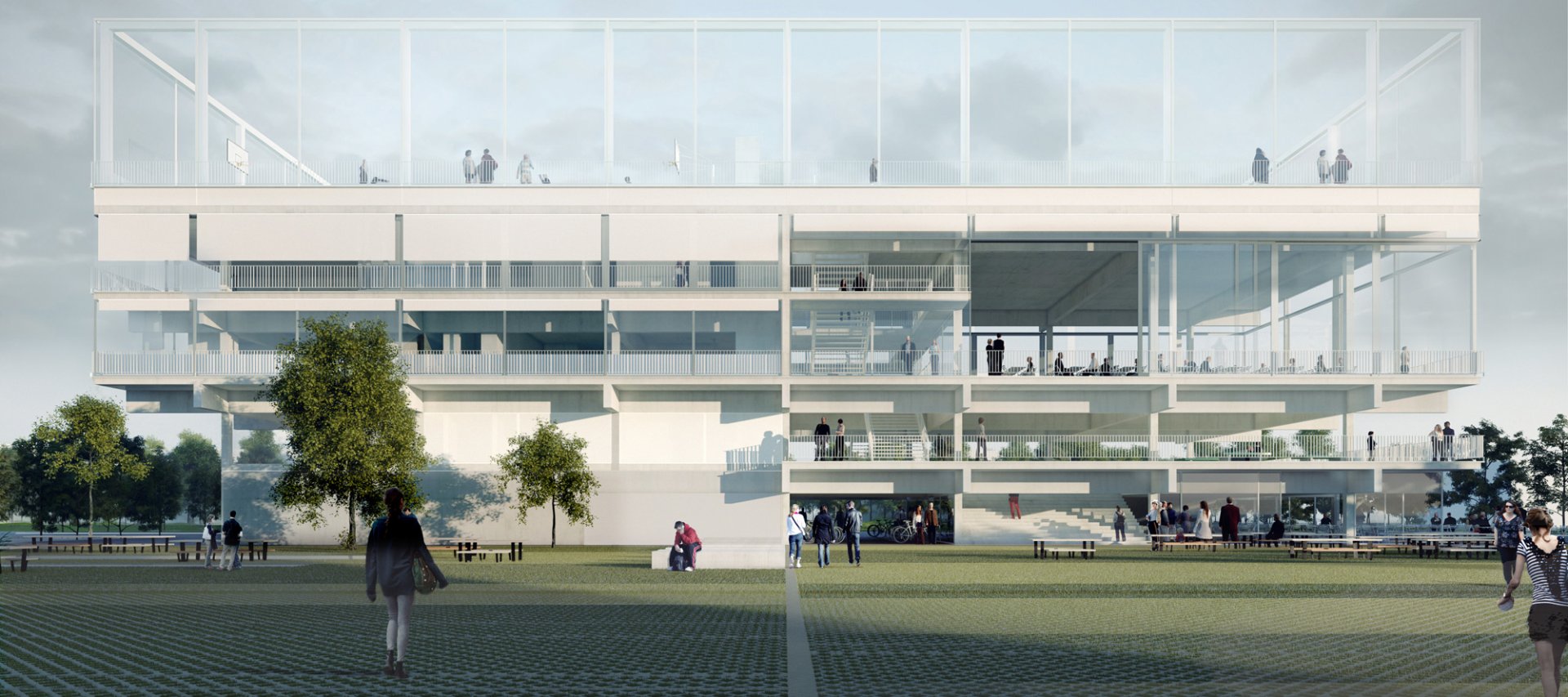 © Muoto-architectes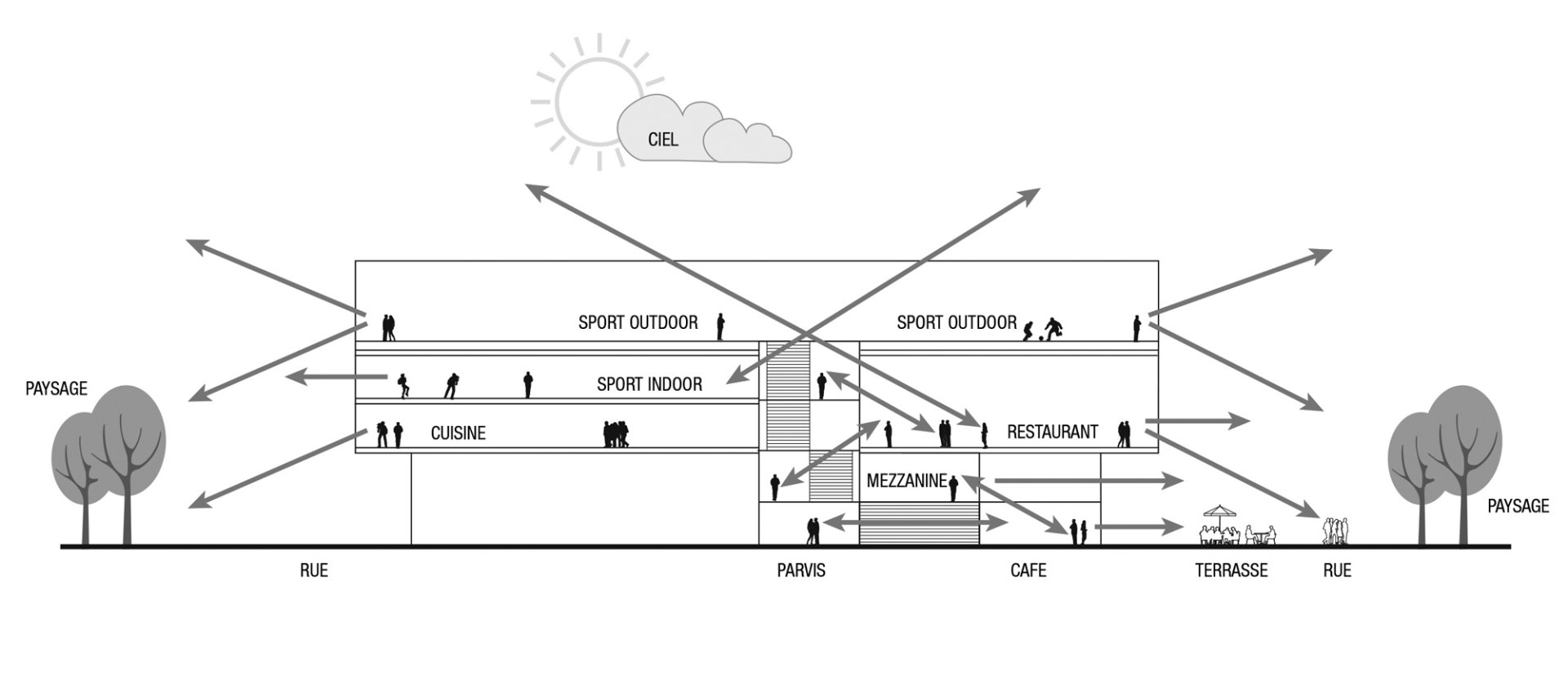 © Muoto-architectes
project description

The Lieu de Vie is a 53 x 21m cafeteria and sports activities building on 4 levels including the roof. Its central vertical circulations and lift cages serve floors freed to the maximum of weight-bearing verticals. The building's structural density decreases from the ground floor upwards.
Each activity defines its own floor space. They are interconnected by a double exterior staircase allowing views from one level to the other and functionally and visually interlinking the activities. The spatial organisation of the floors creates an open, flexible building open 24/7.

structure

The exposed concrete post and beam structure has an orthogonal framework of approximately 8 m in both directions. To achieve a continuous, uniform vision of the structure, the dimensions of the rectangular beams and square posts are constant throughout the building, and limited to a width of 30 cm.
façade

Sliding glazed façades can transform each floor into a quasi-exterior space. The building's opaque façades are either exposed concrete or have metallic cladding and thick exterior insulation fixed to concrete or masonry walls.
Data
Client:
Établissement Public Paris Saclay
Architect:
Muoto architectes
Completion: 2016

Useful area: 3,400 m²
Service:
Structural engineering, Façade engineering
Awards
Equerre d'argent 2016, 1st prize