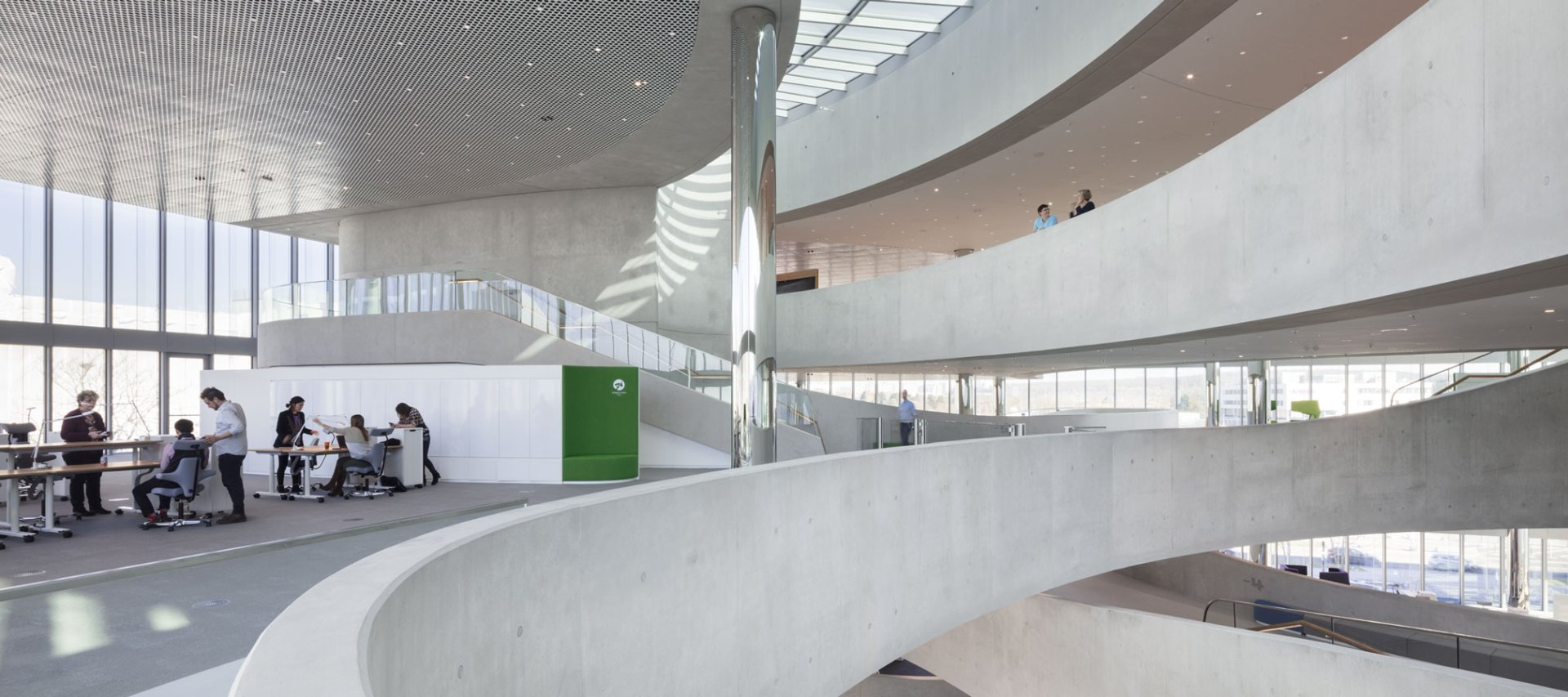 © HG Esch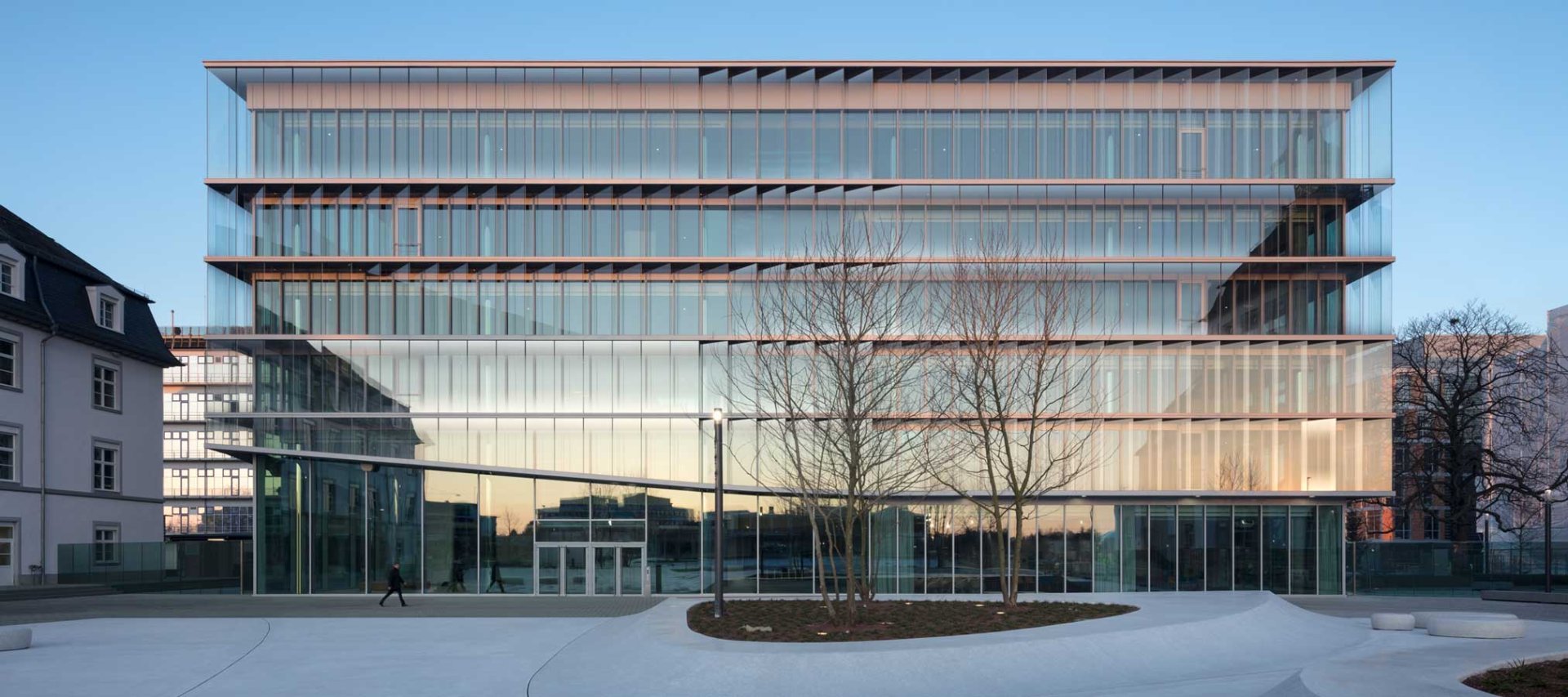 © HG Esch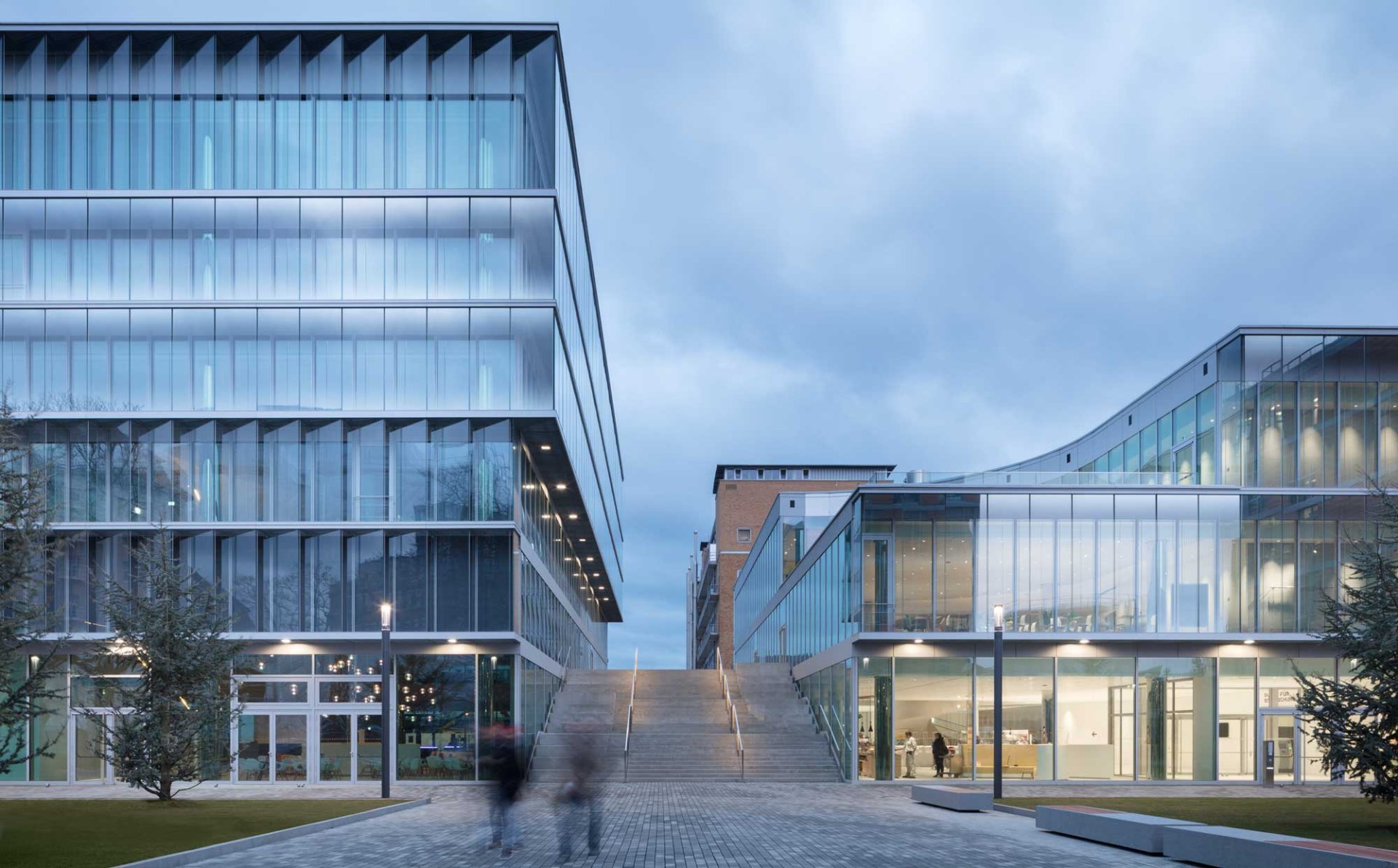 © HG Esch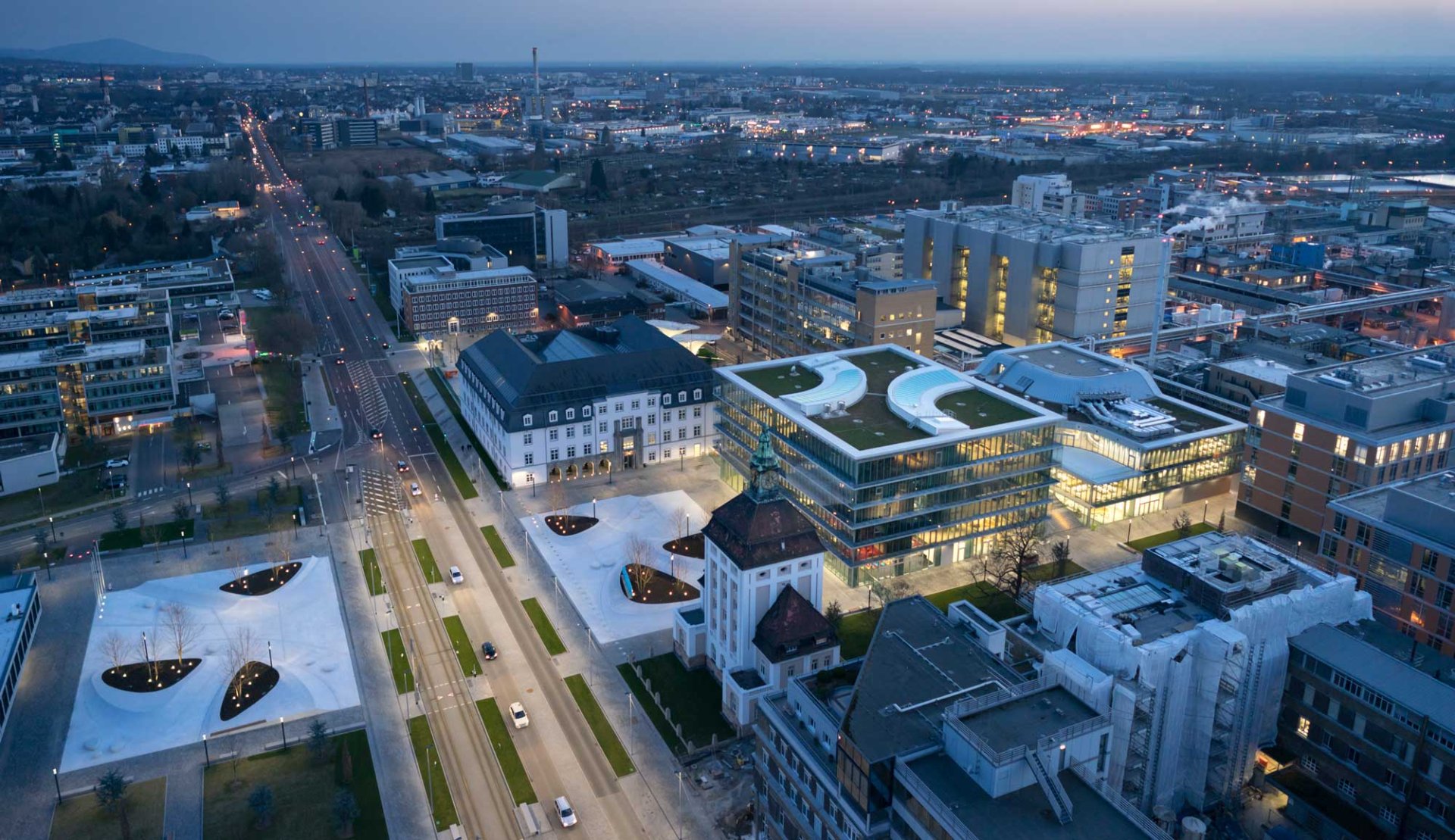 © HG Esch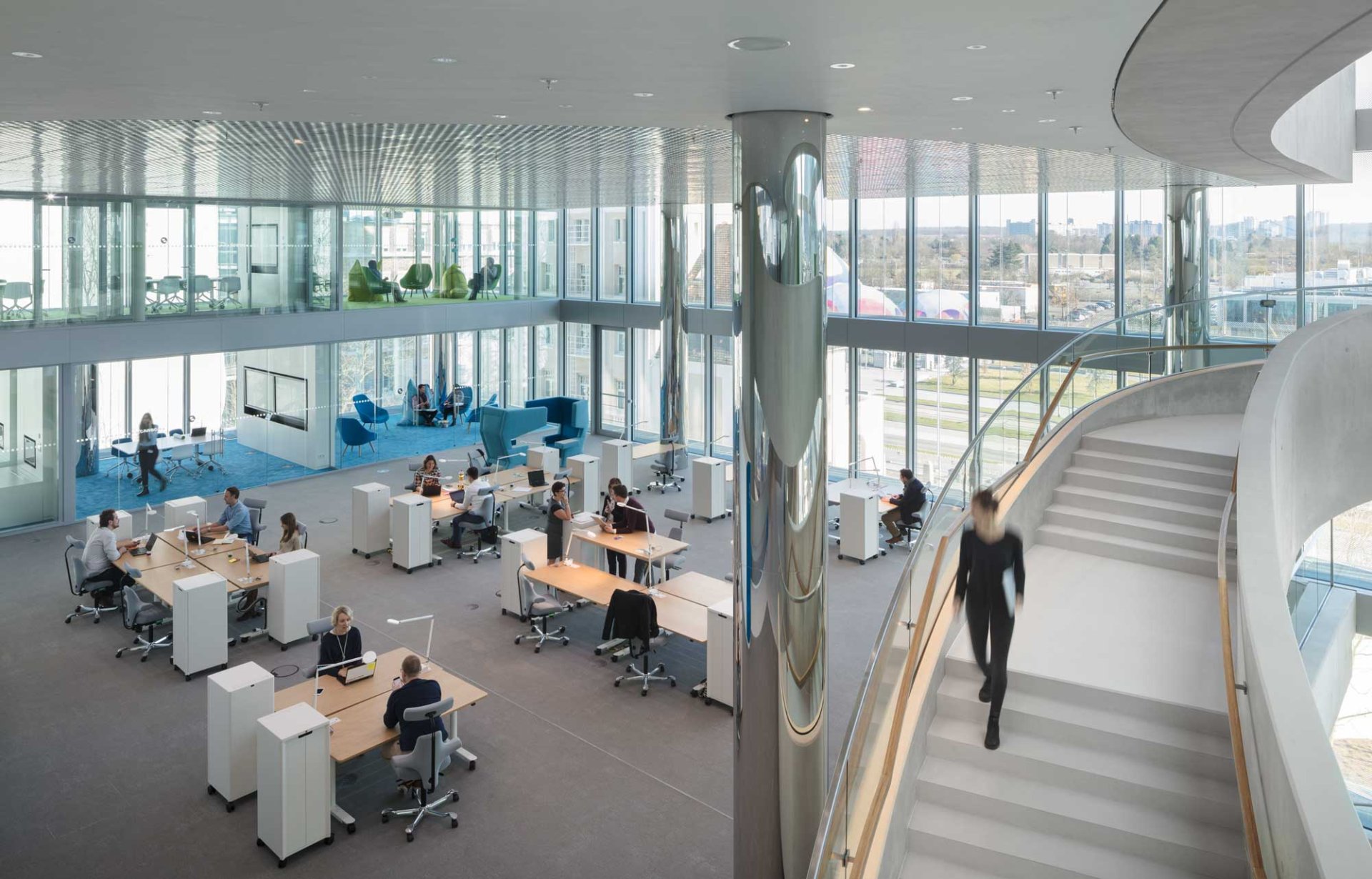 © HG Esch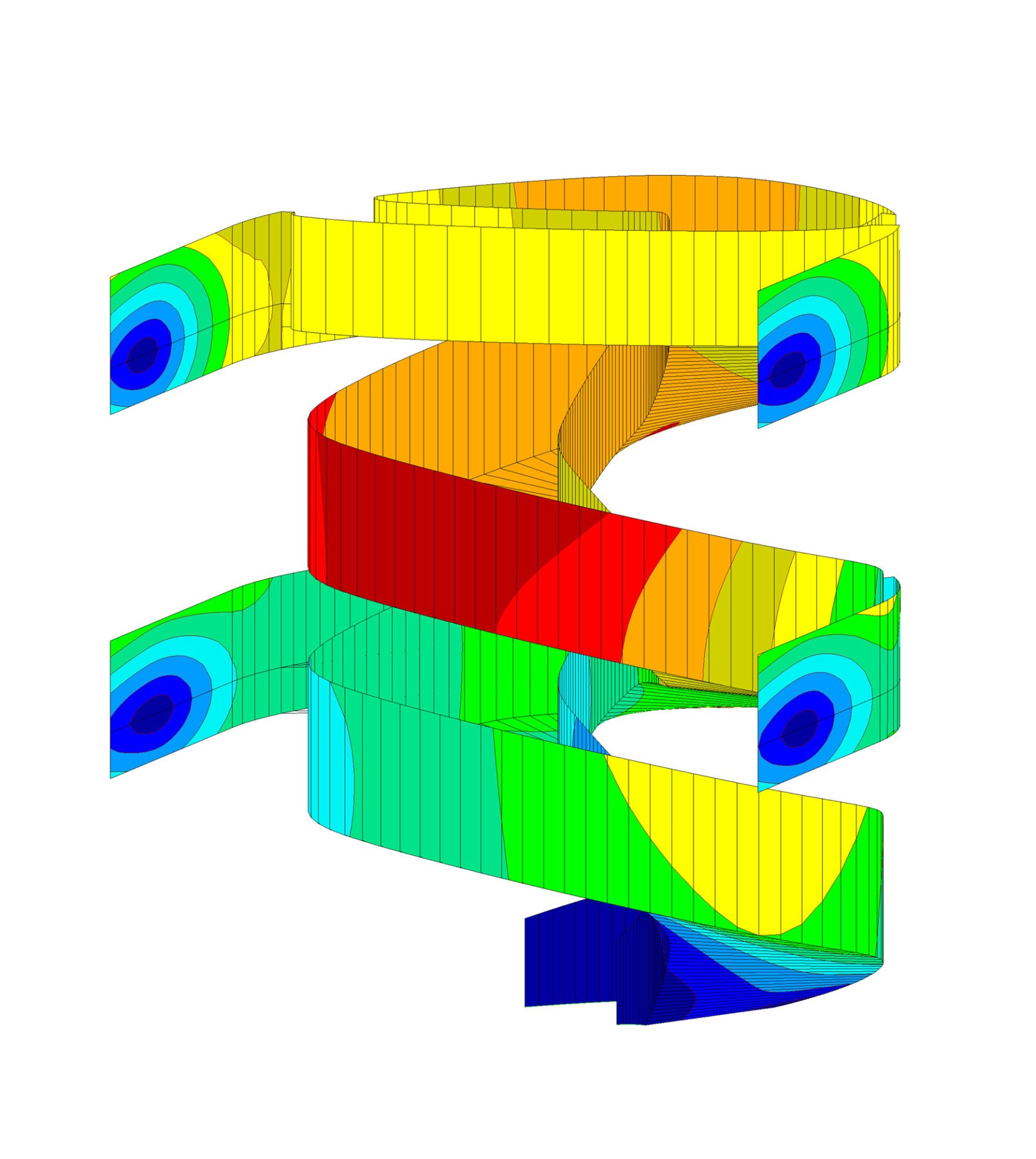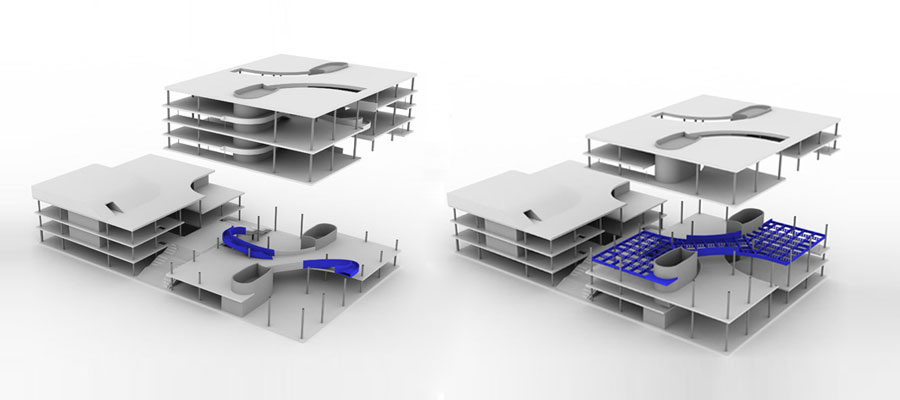 project description

The Innovation Center with the adjoining employee restaurant is the centerpiece of the rearranged company's site and serves both as the public image as well as for the research and development. The staggered floor levels create an open spatial structure with flowing spaces and flexible usable project areas, allowing diverse perspectives between different zones and facilitating interdisciplinary work.
structure

The 6-storey Innovation Center has a footprint of 43m x 52m and a height of 24m. The floor area of the standard floors corresponds only to about half of the gross floor area and their geometry resembles two opposite quadrants with a bridge-like connection. The slabs are designed as composite structures with a span of approximately 17m x 20m. They are connected via self-supporting, double-curved concrete stairs.
The three-storey employee restaurant has a footprint of 40m x 52m with a 10m x 10m column grid. The floor structure consists of reinforced concrete flat slabs with integrated hollow blocks. A self-supporting triangular spiral staircase is located in the atrium and spans over two floors.
Data
Owner:
Merck
Client, Architect:
HENN
Completion: 2018

GFA: 22,000 m²
Service:
Structural engineering
Excavation sheeting design
Awards
European Concrete Award 2018, 2nd prize