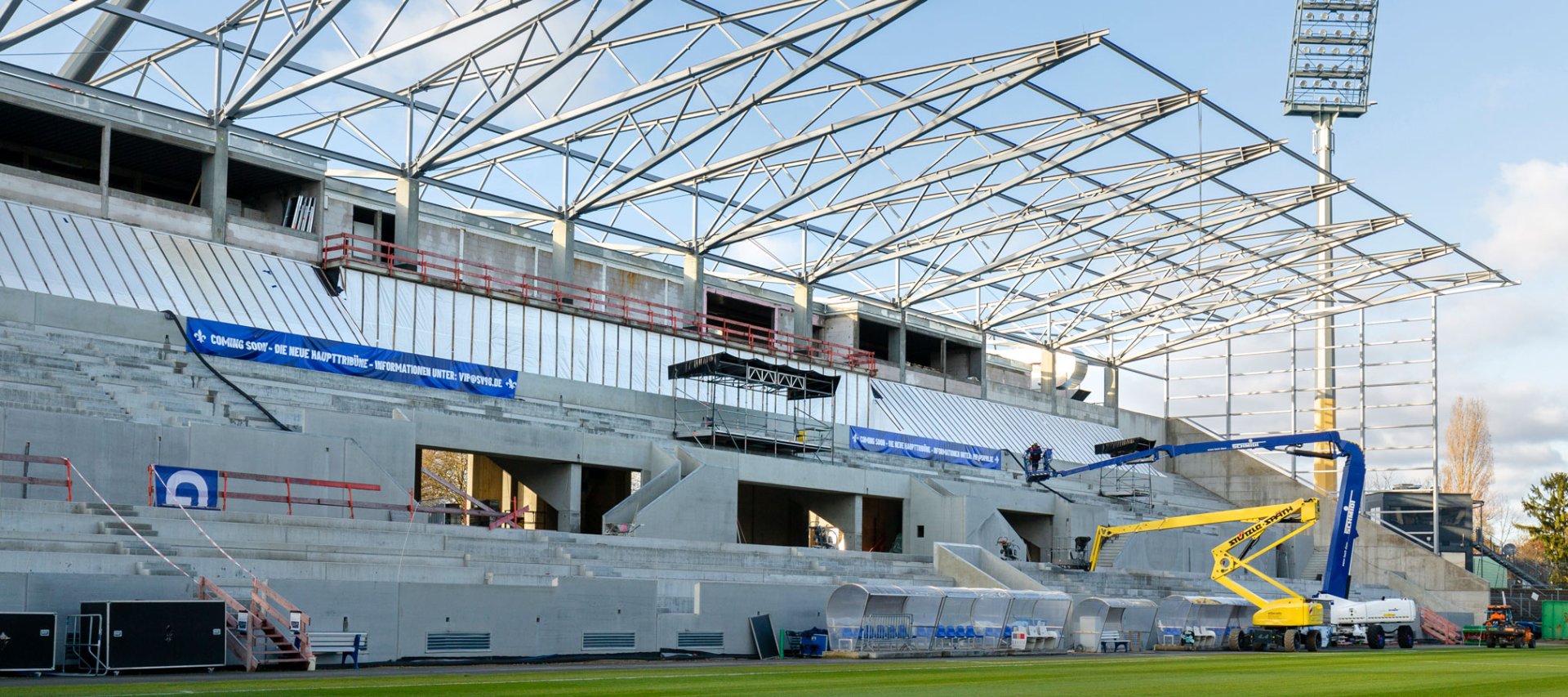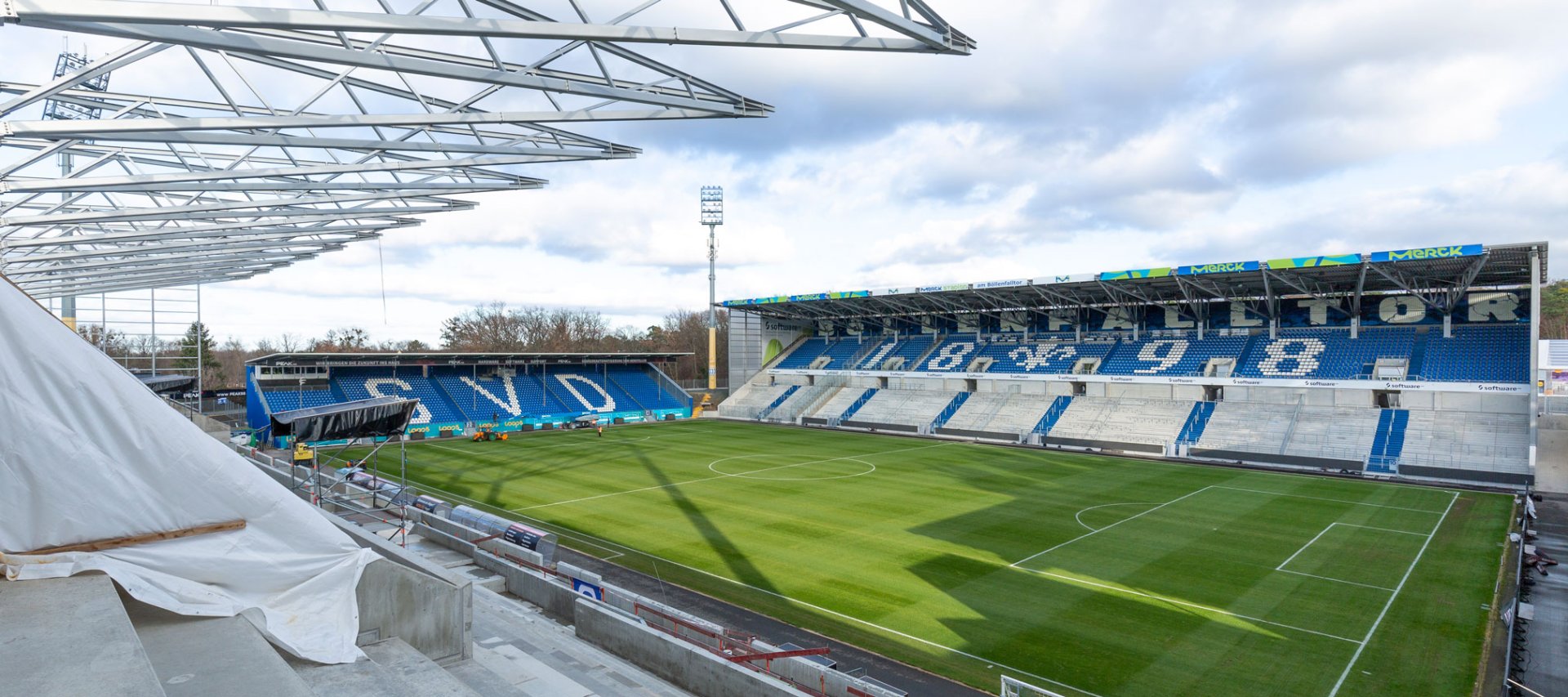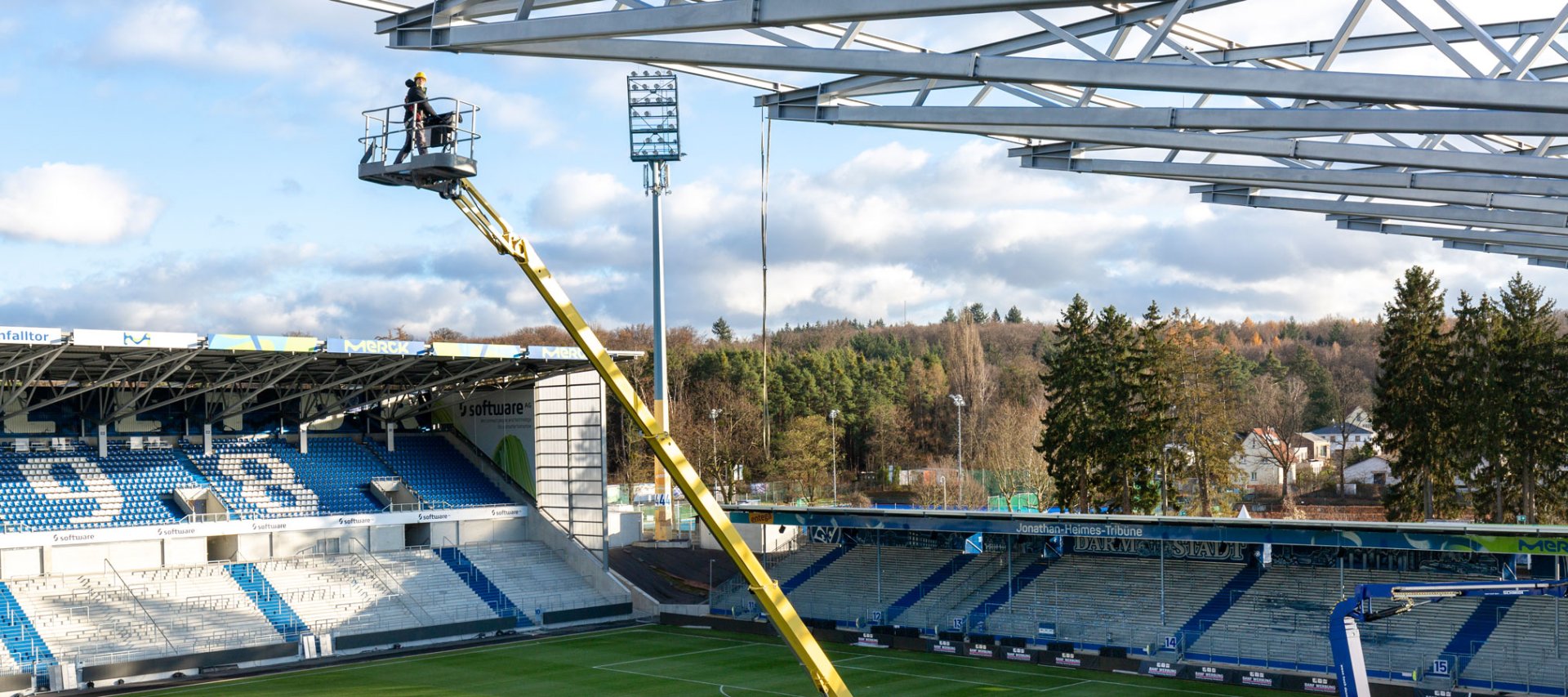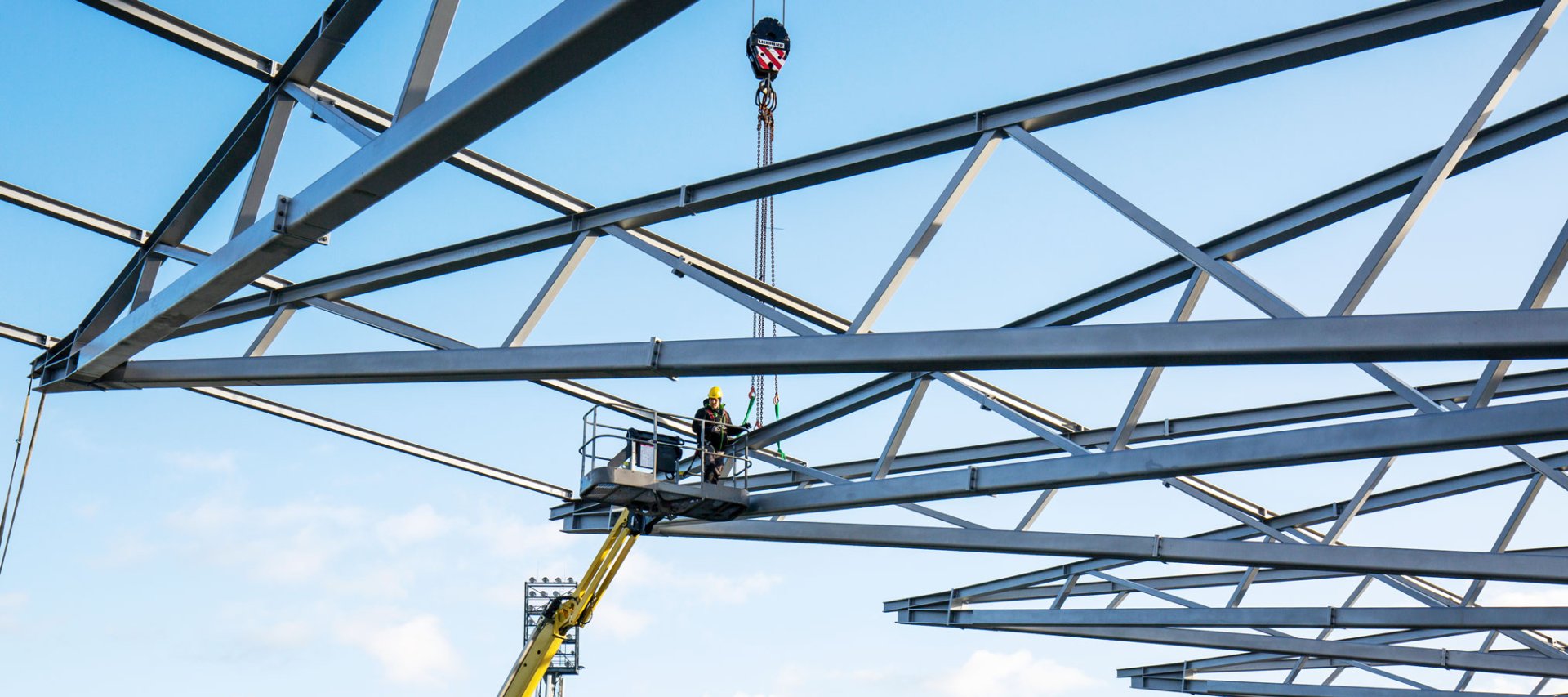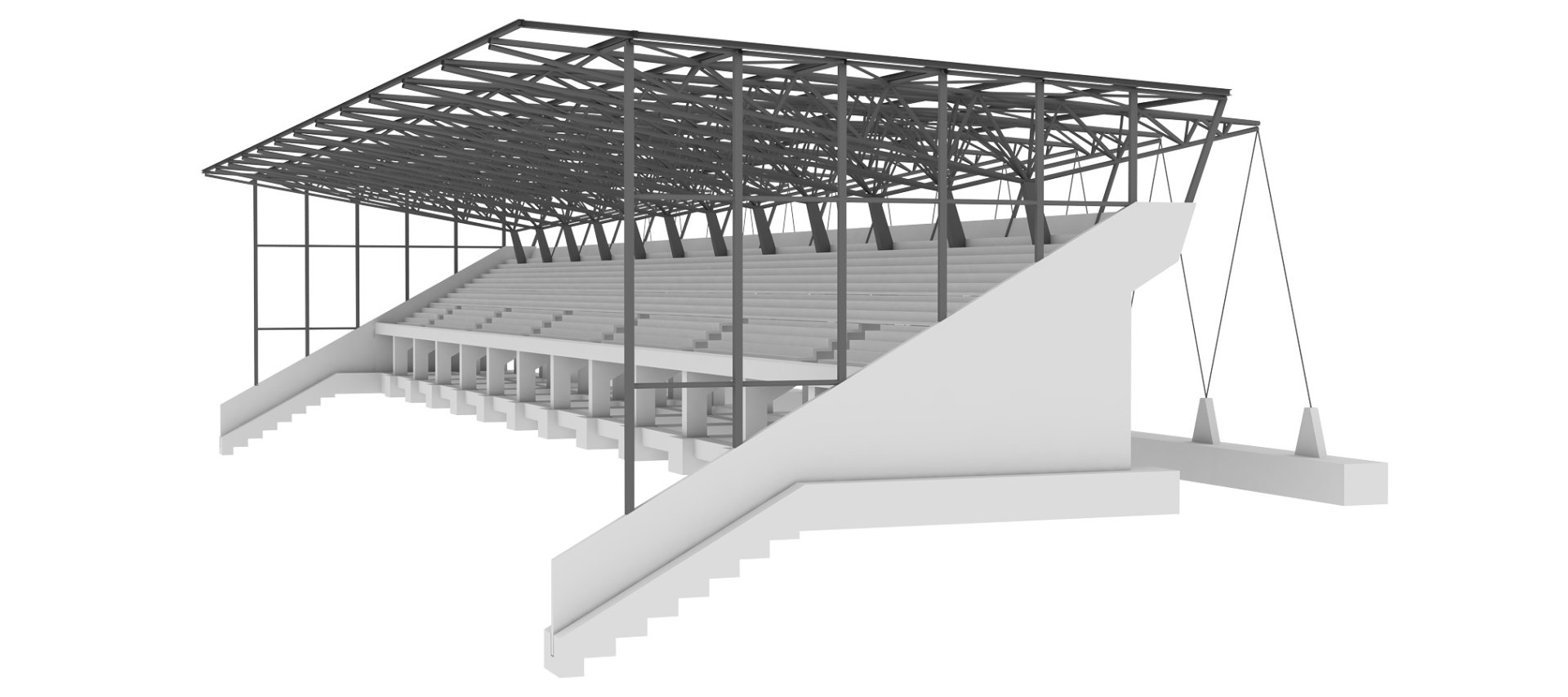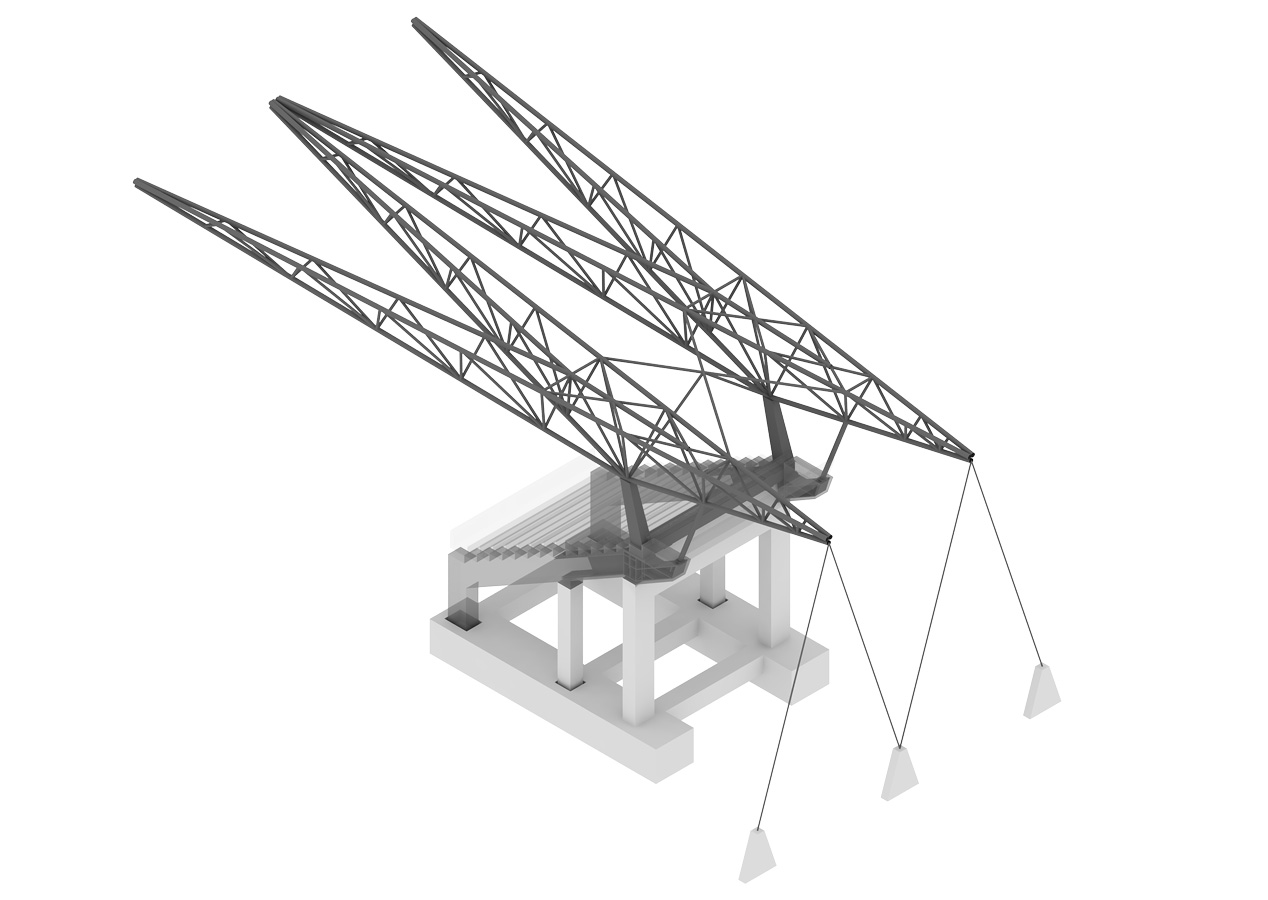 project description

The Merck stadium at the Böllenfalltor is being rebuilt in a multi-stage process while ongoing operation. The demolition work started in March 2018 and the construction of the new counter grandstand was scheduled for May 2018.
The planned counter grandstand is divided into a standing area (front) and a seating area (back). The stand-up grandstand follows the terrain profile, while the seating area will have a prefabricated grandstand construction, under which the grandstand stairways and sanitary facilities will be located. The entire spectator area of both grandstands will be covered by a cantilevered steel roof construction.
structure

The steel construction is a three-belt truss, which, following the lily logo, spreads out towards the cantilever and thus enables a spatial load-bearing effect. The roof is clamped in both the main beams of the precast grandstand and is additionally tensioned via tension members at the rear.
Data
Client:
SV Darmstadt 1898
Architect:
1100 Architekten Riehm+Piscuskas
Completion: 2021

Service:
Structural engineering, Building physics
Related Links

more projects referring to:
> Steel