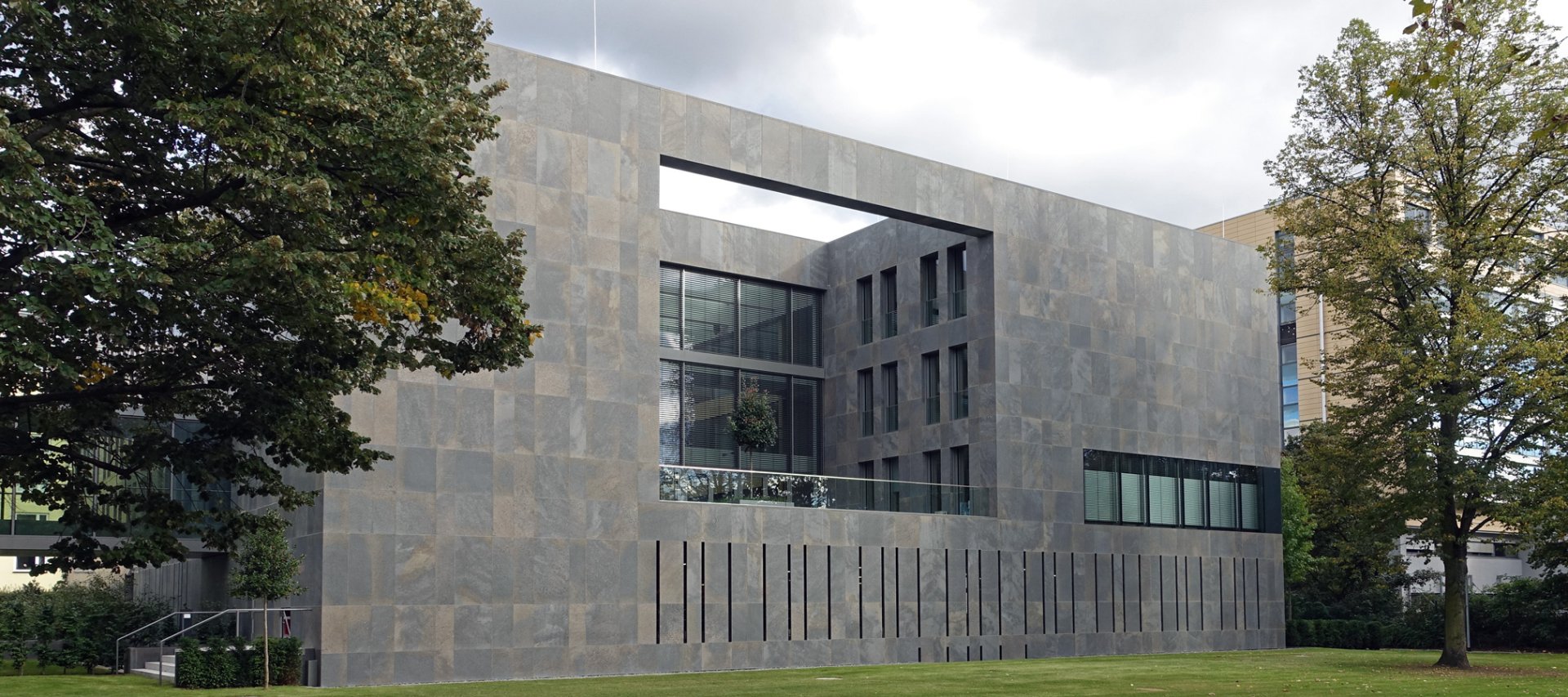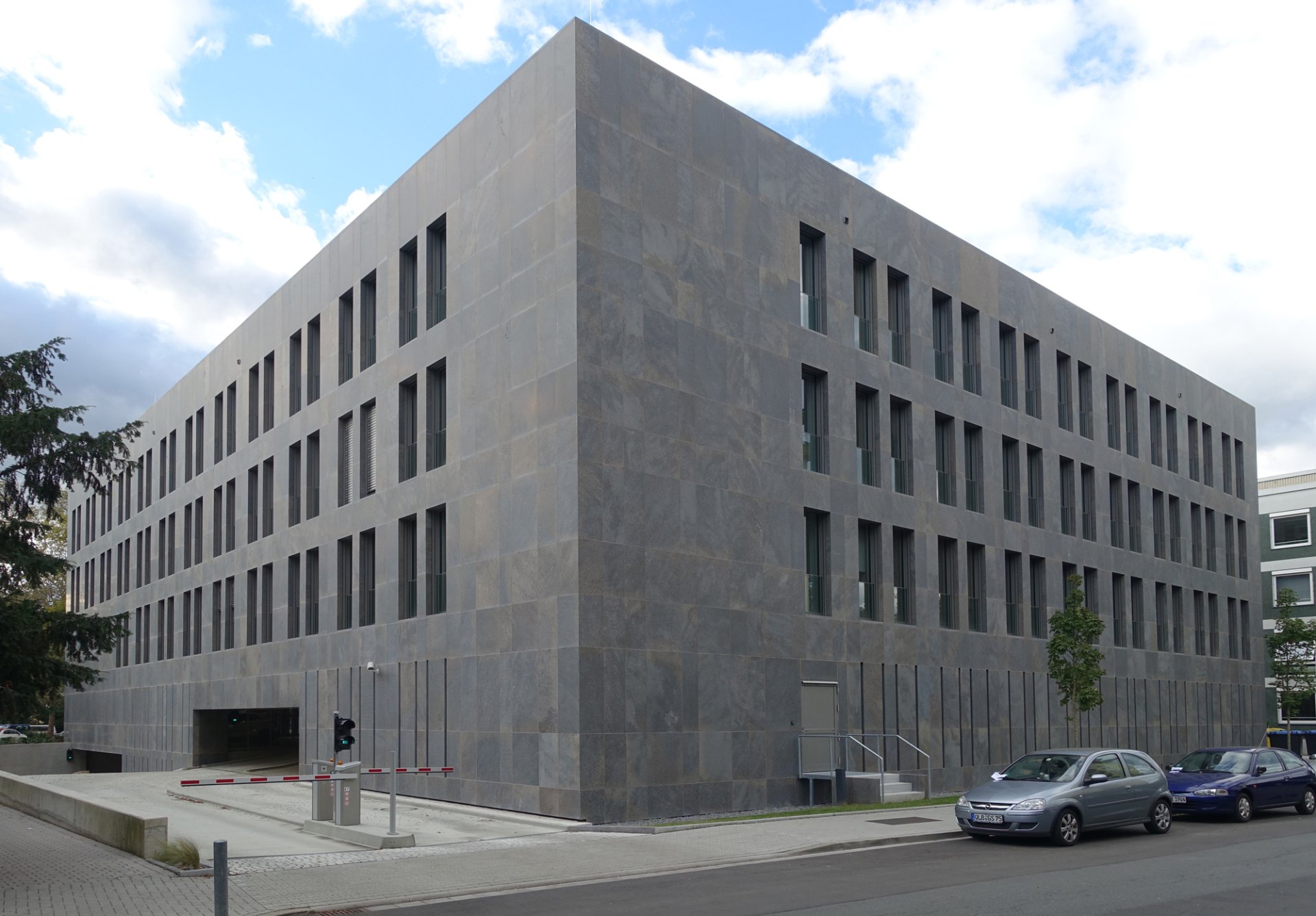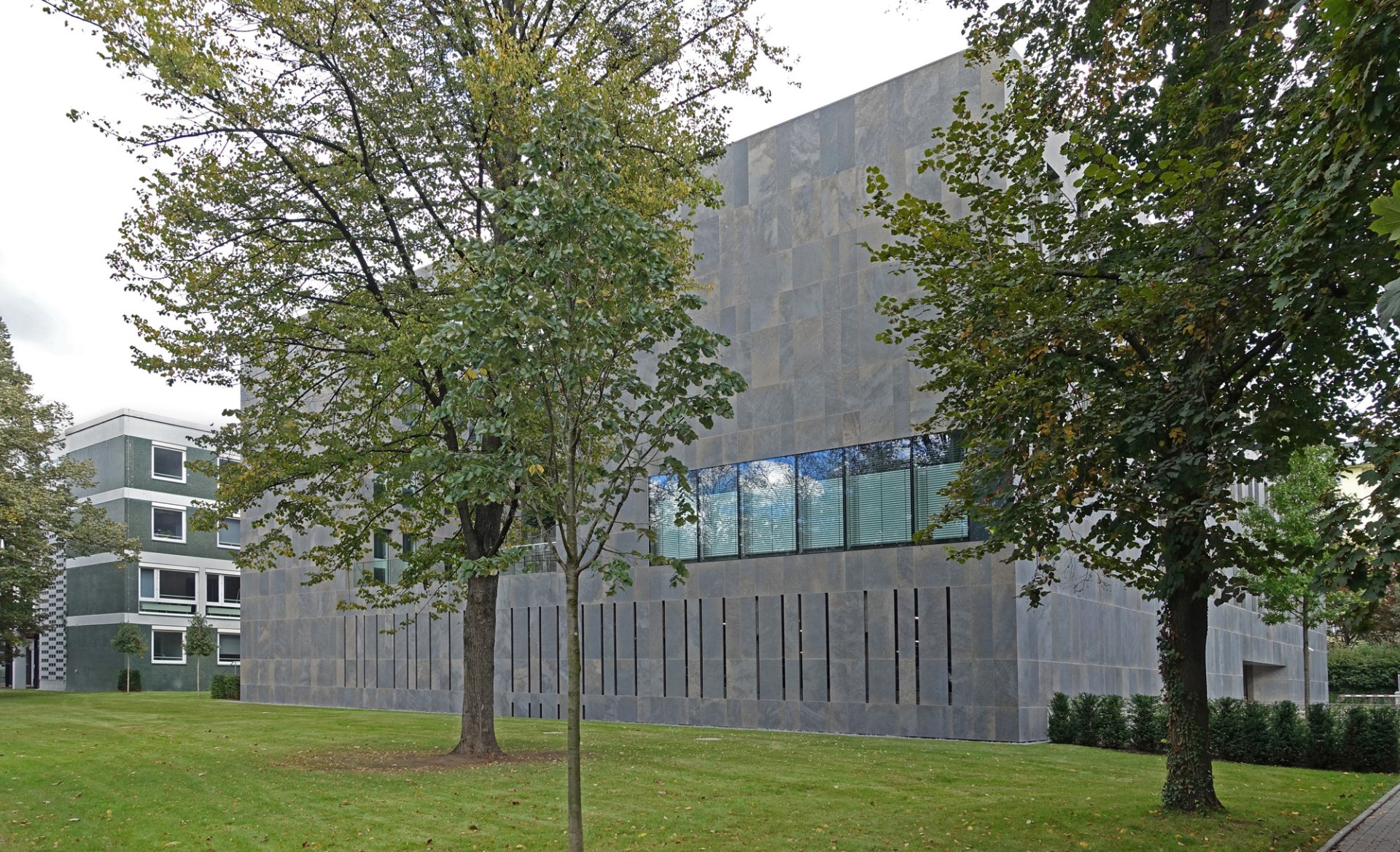 project description

The Ministry of Finances now has a bigger library. In the centre of the extension, a four-storey large hall for events surrounds the U-shaped office spaces on the upper floors. It receives a large glass front as a "window to the city". A natural stone façade of brownish shell limestone and a glass roof complete the building into the form of a cube.
structure

The resulting loads are absorbed by flaccid reinforced concrete flat slabs and transferred to the façade columns, the inner columns and the load-bearing
reinforced concrete walls. The partition walls and corridor walls can thus be constructed in lightweight construction as far as possible. This structural concept ensures the flexible use of the building. The primary construction of the glass roof above the hall is formed by prefabricated reinforced concrete trusses which rest on the surrounding parapet in an axial grid of 3.5 metres.
building physics

The passive house construction meets the requirements of the federal building assessment system for sustainable building (BNB), making it the first state building in Hesse to meet these standards.
Bollinger+Grohmann supported the client who realized this project on their own initiative as certified auditors and consultants from the potential analysis through the planning process to the final certification.
Data
Client:
State of Hessen,Germany
Architect:
Eßmann Gärtner Nieper
Completion: 2016

GFA: 7,285 m² | Certificate: DGNB Silber, BNB | Useful area: 4,971 m²
Service:
Structural engineering, Sustainable building