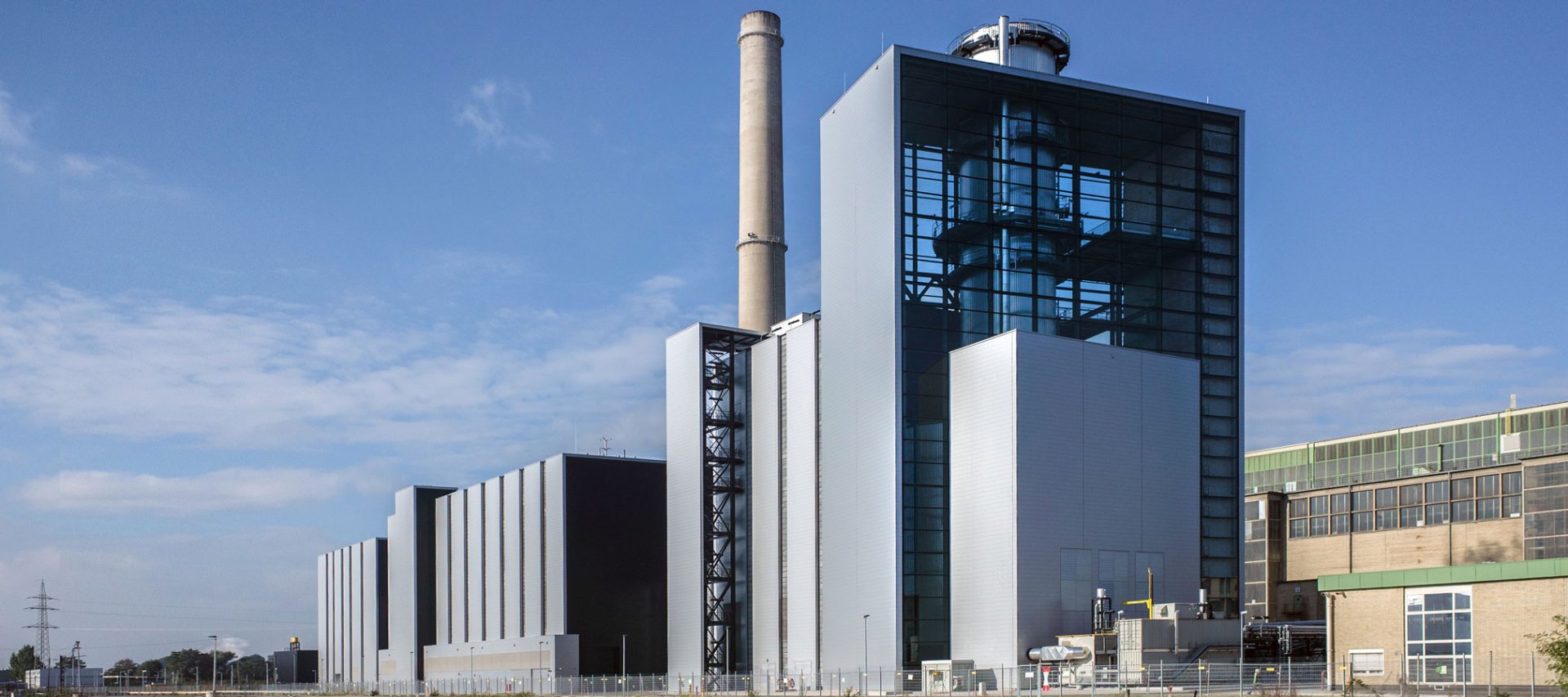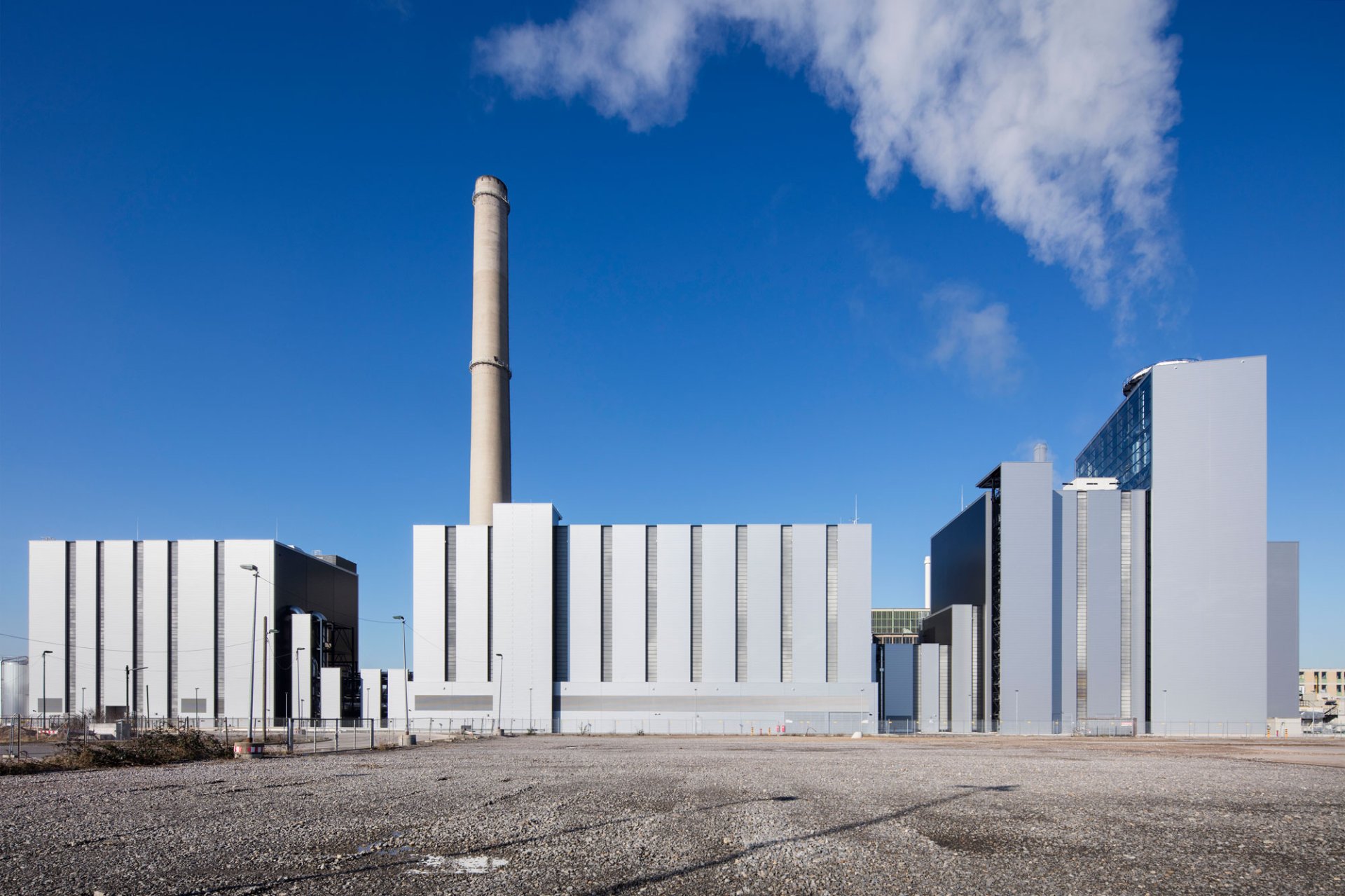 © Jens Kirchner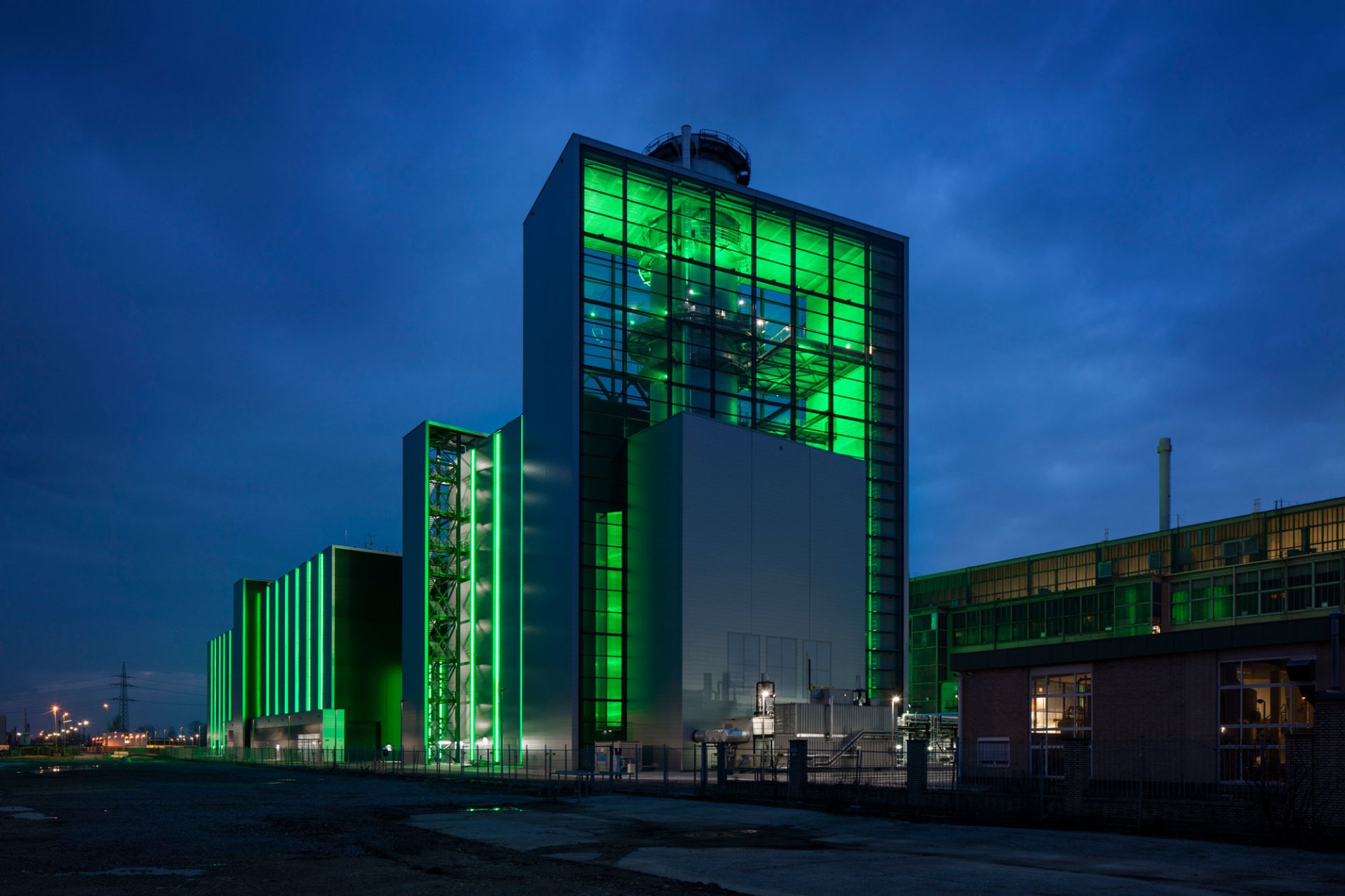 © Jens Kirchner
© Jens Kirchner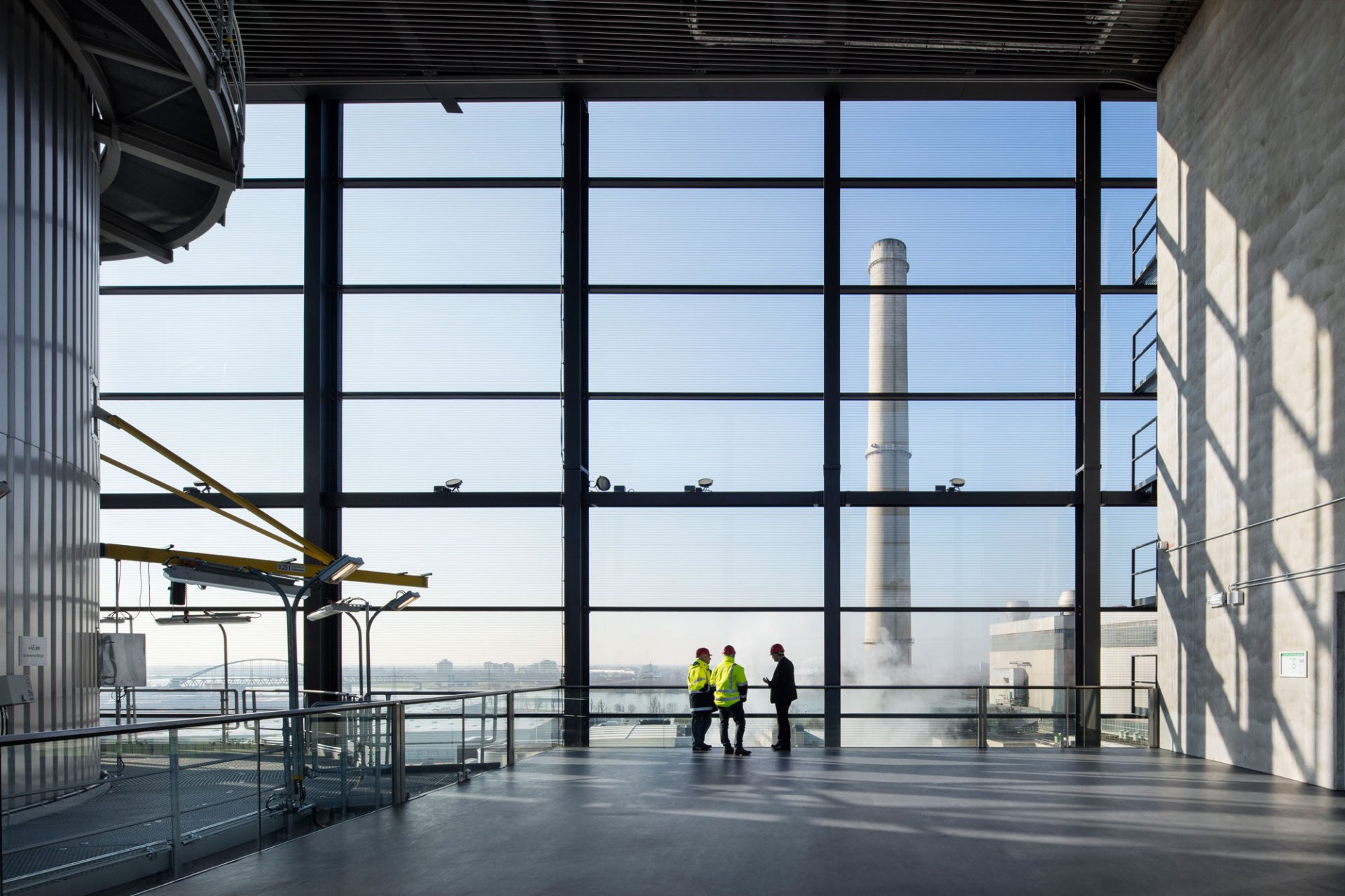 © Jens Kirchner
project description

Düsseldorf's public service company at the Rheinbogen has a new gas-fired power plant within a new building complex. An architectural competition was organised for the entire new complex with kadawittfeldarchitektur architects from Aachen winning the first prize for the façade design. Their design clad the entire building complex in individual frames that are visually separated by illuminated joints. Located in the north-east of the complex is a high-rise structure with observation platforms, the so-called "Stadtfenster", that is visible from afar.
structure

The high-rise structure comprises a steel structure and a reinforced concrete core. Lateral stability is provided by the concrete core and a steel frame truss. The concrete core houses mechanical rooms and all means of egress and is constructed using slip-form technique. The approximately 58 m tall and 38 m wide steel building is designed as a framework structure with an integrated bridge structure spanning over the boiler construction in its middle part. From a structural point of view, special attention was paid to the design of the embedded elements in the core walls. Seismic loads had to be considered for the structural design of the entire structure and details.
Besides being in charge of the structural design, Bollinger+Grohmann was charged during the design development phase in collaboration with the architects for the façade design.
Data
Client:
Stadtwerke Düsseldorf
Architect:
kadawittfeldarchitektur
Completion: 2016

GFA: 1,620 m² | Gross volume: 33,500 m³
Service:
Structural engineering, Façade engineering
Earthquake engineering
Awards
industriebaupreis 2016, Special prize "building"
ICONIC AWARDS 2017, Winner, category: Architecture
AIV Düsseldorf - Bauwerk des Jahres 2016, 1st prize
Auszeichnung guter Bauten 2017 des BDA Düsseldorf 2017, Recognition
Deutscher Ingenieurbaupreis 2018, Recognition
Deutscher Lichtdesign Preis 2018, 1st prize

Publications
Kraftwerk Lauswerk, Düsseldorf
Klaus Bollinger, Manfred Grohmann, Simon Ruppert, in: Bautechnik 95 (2018), Heft 6


Press
Kraftwerk Lausward, Düsseldorf, in: Ausgezeichneter Stahlbau 2016, hrsg. vom bauforumstahl, Callwey Verlag, S. 72-75, München, 2016

Related Links

more projects referring to:
> steel