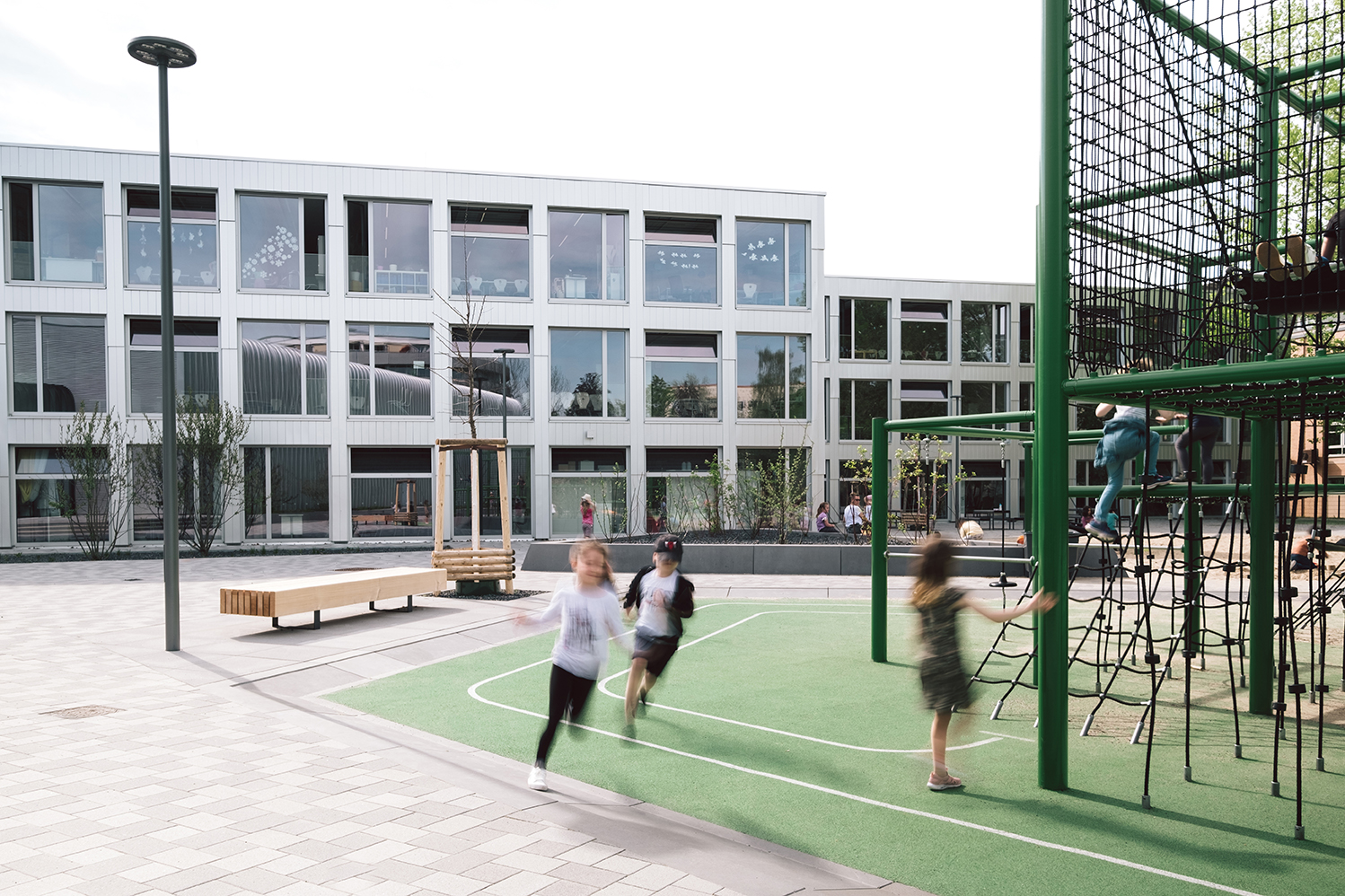 © Marc Leppin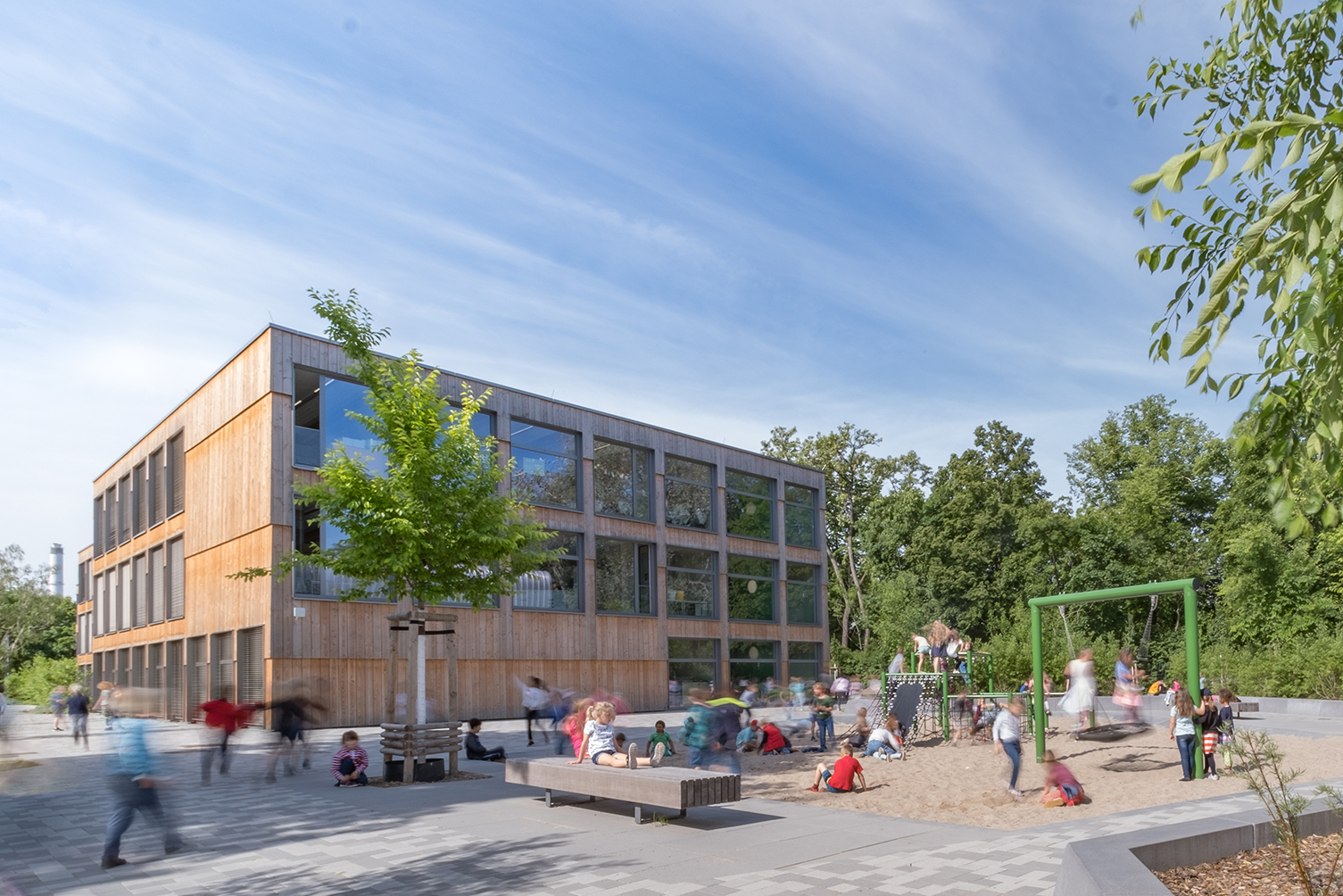 © Marc Leppin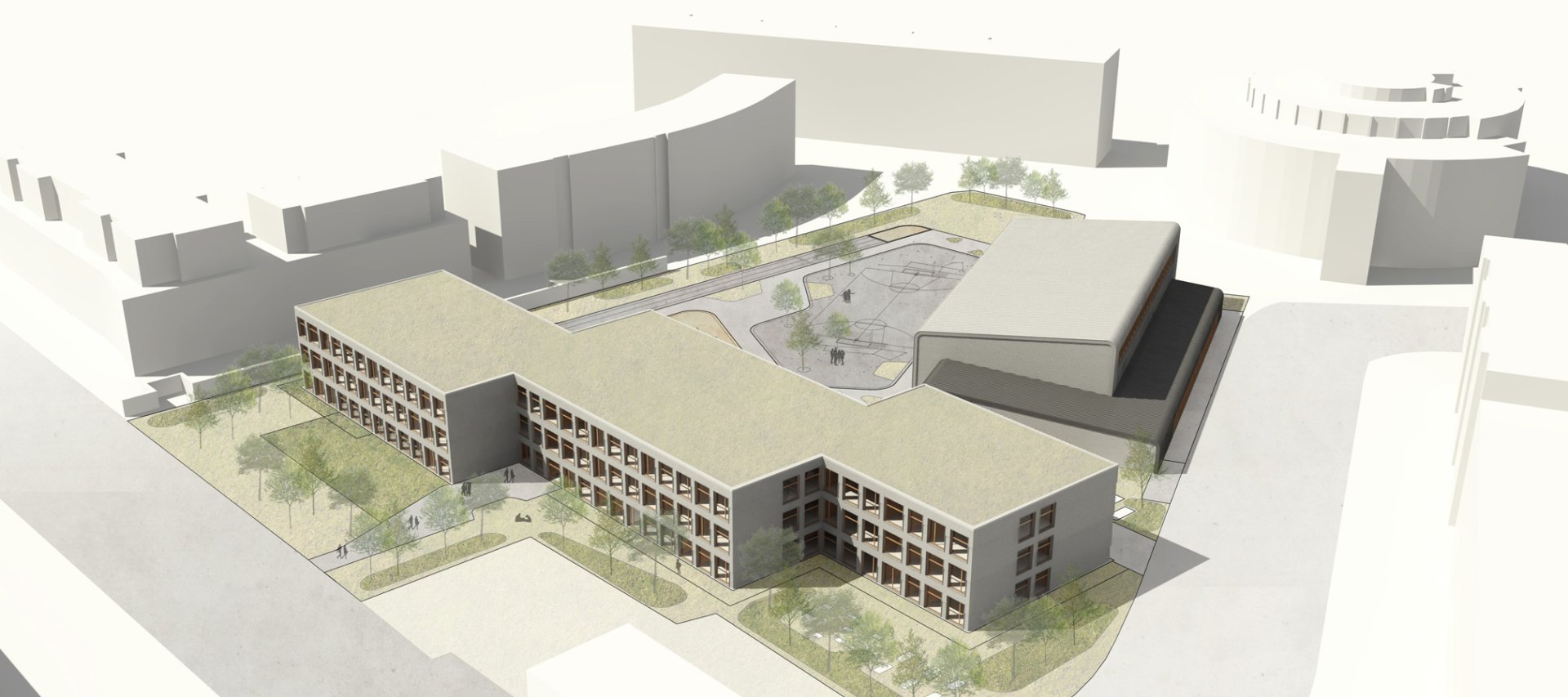 © NKBAK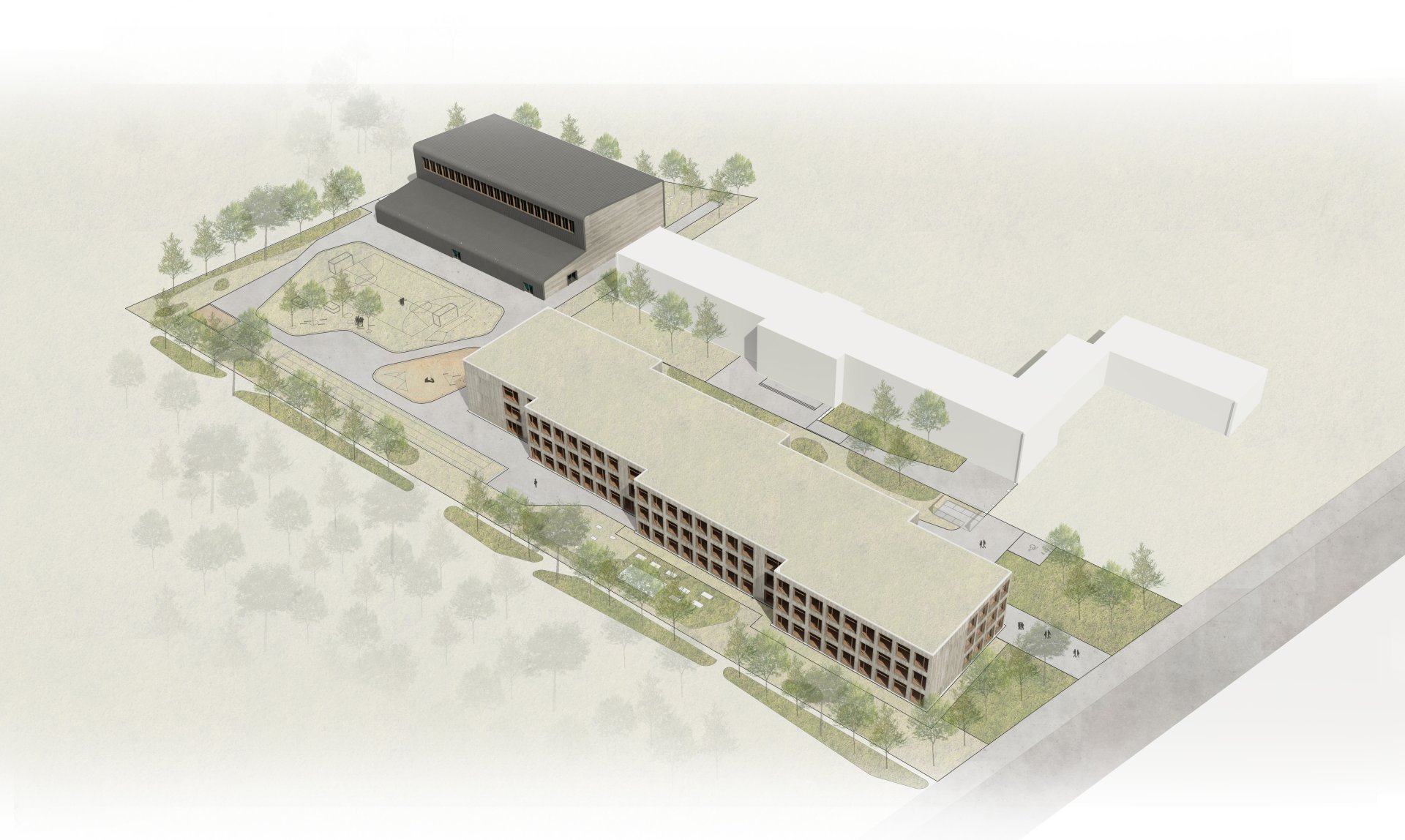 © NKBAK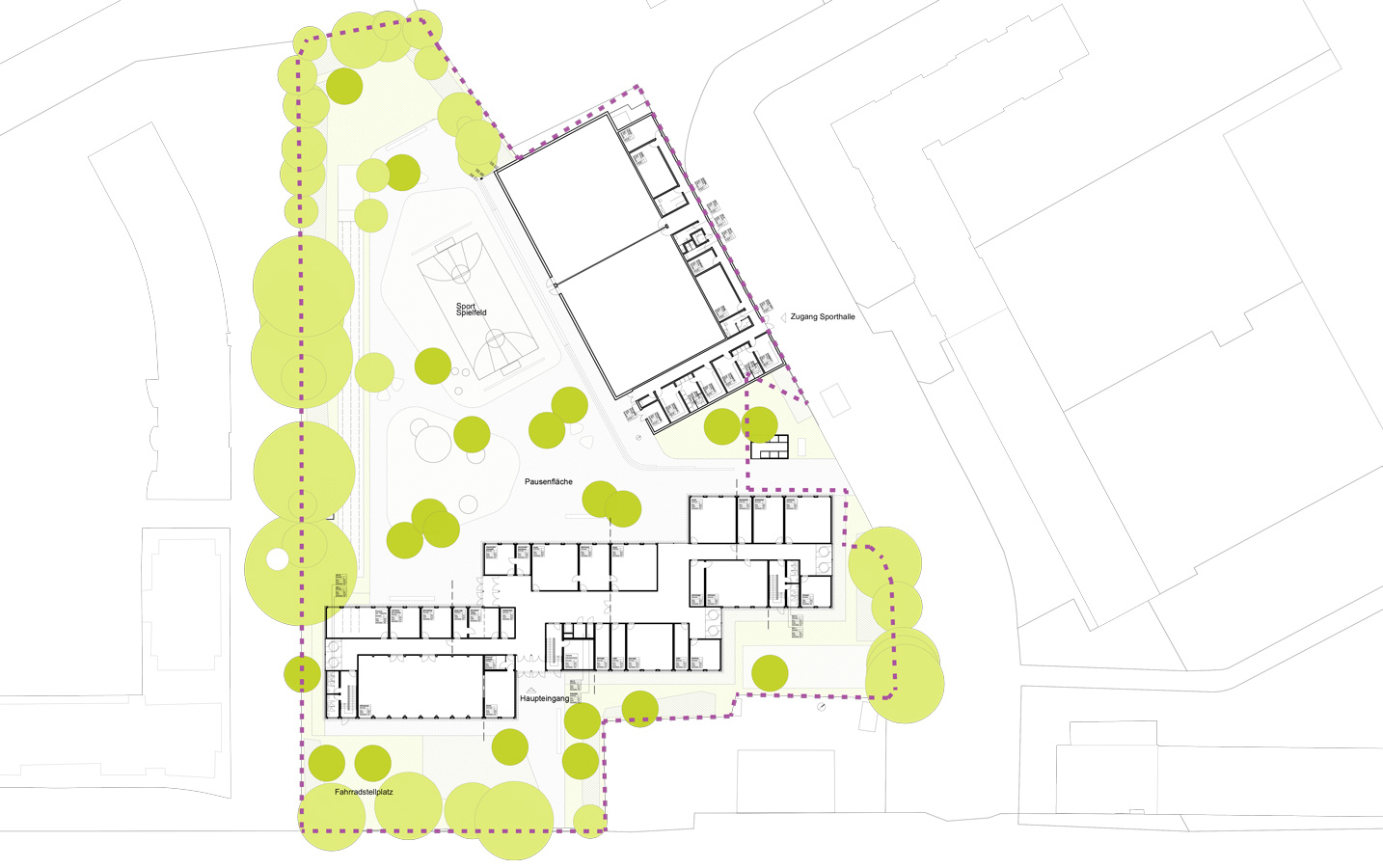 © NKBAK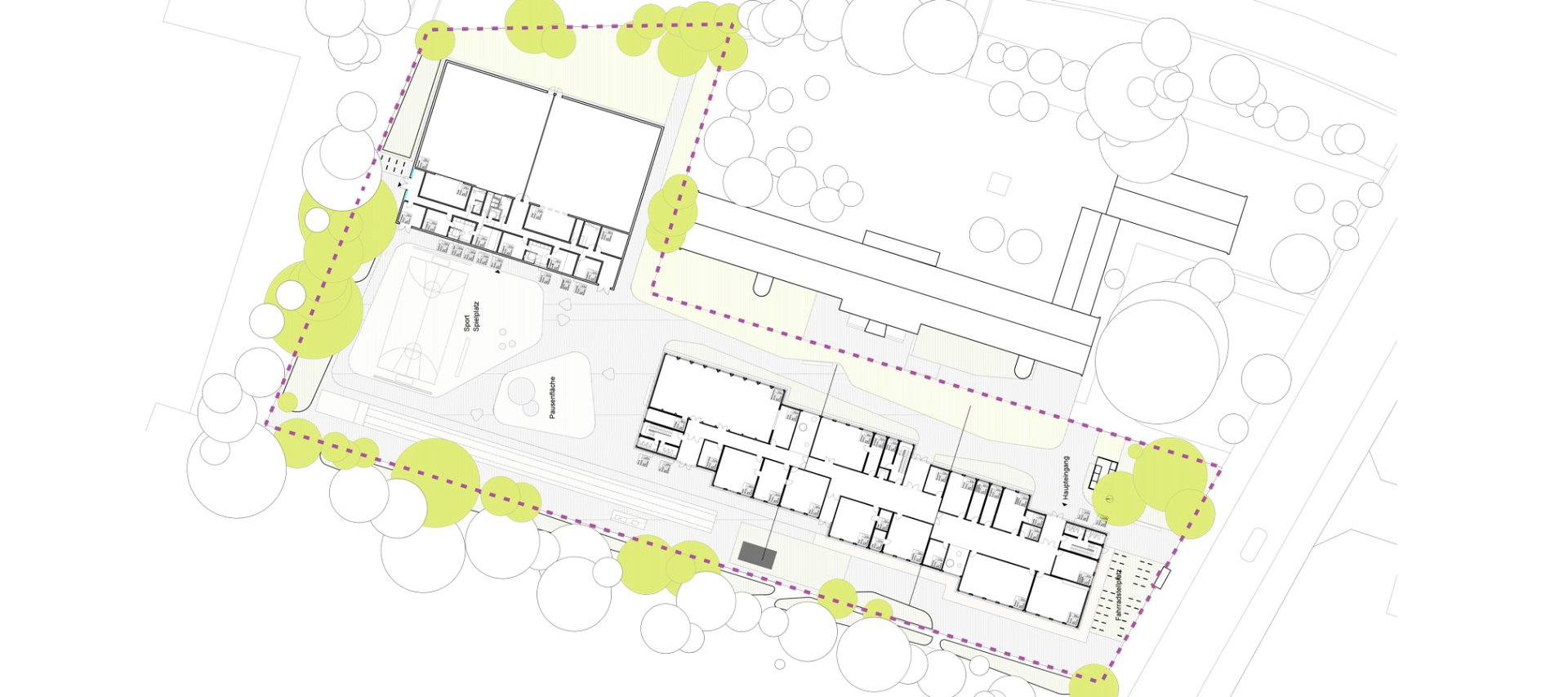 © NKBAK
project description

The Senate Department for Urban Development and Housing is planning the construction of two new primary schools with sports halls in Sewanstraße and Konrad-Wolf-Straße in Lichtenberg. The school buildings are to be constructed in a three-storey modular design, the sports hall as a conventional load-bearing structure. All buildings will be realized in timber and without basements.
structure

The modules of the two school buildings are 2.8 m wide, 8.4 m long and 3.4 m high. They will have a partition wall to the corridor and end at façade level. The ceilings of the corridors are suspended between the modules. Beams are provided in the areas where a change in direction of the module arrangement takes place.
The planned mullion-transom façades do not bear any loads from the supporting structure. The sports hall roofs are planned with glulam solid cross-sections or alternatively with prefabricated ribbed panels. The roof structure transfers the loads uniaxially to the longitudinal walls. The vertical load transfer is made via walls or beams at the transition from the sports hall to the adjoining rooms. The bracing is realized by the outer walls and the roof pane.
Data
Client:
Senat für Bau- und Wohnungswesen, Berlin
Architect:
NKBAK
Completion: 2020

GFA Sports halls: approx. 3,120 m² | GFA School buildings: approx. 12,000 m²
Service:
Structural engineering, Building physics