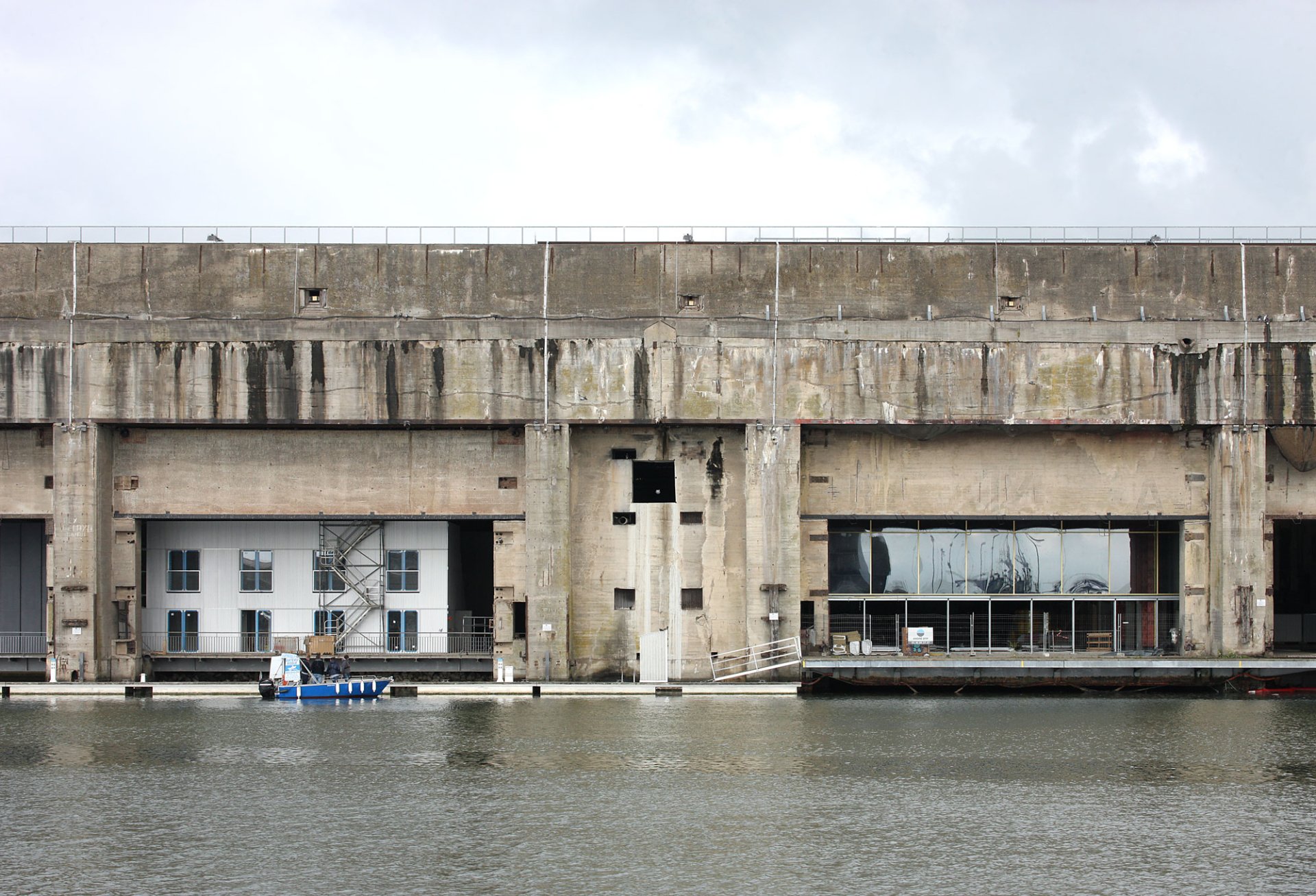 © Filip Dujardin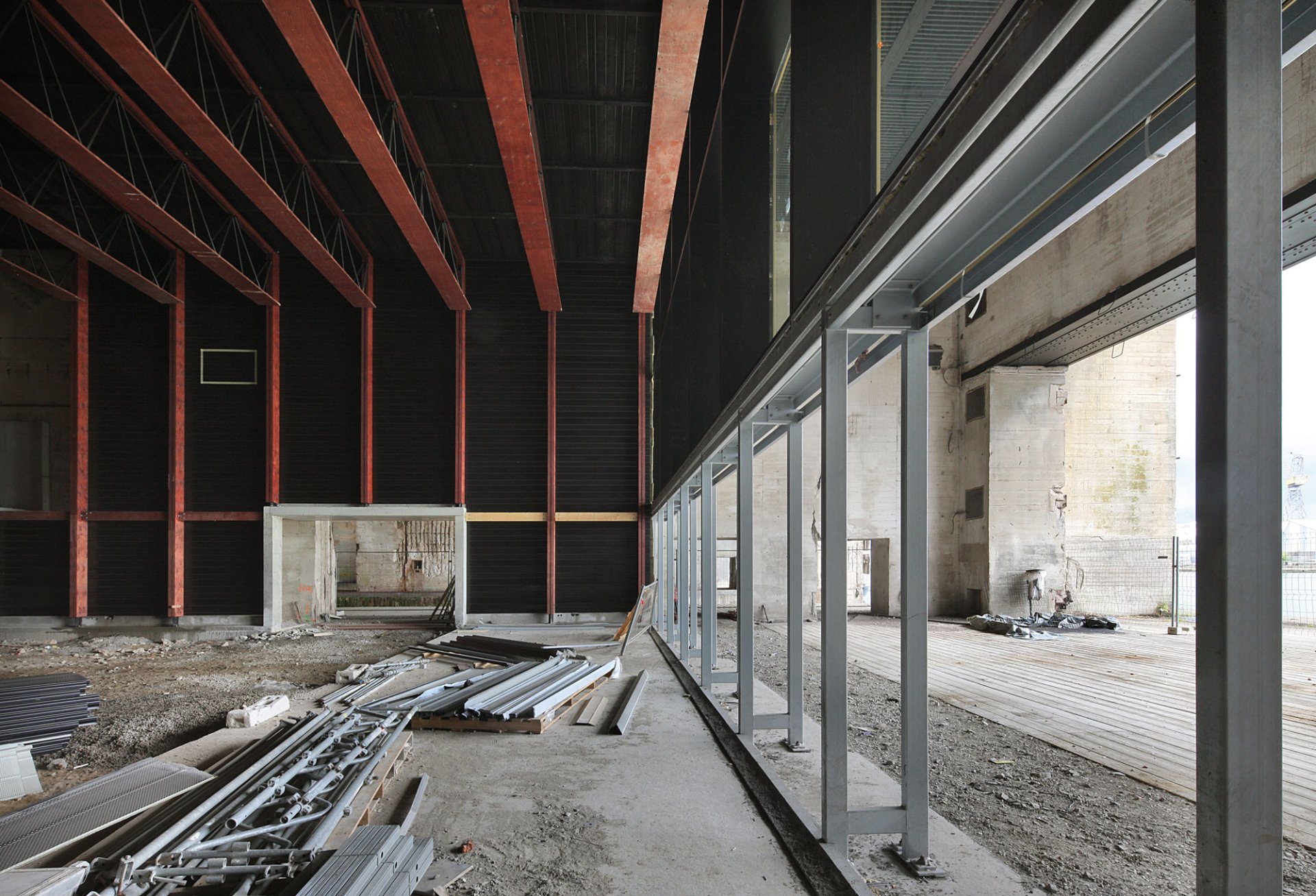 © Filip Dujardin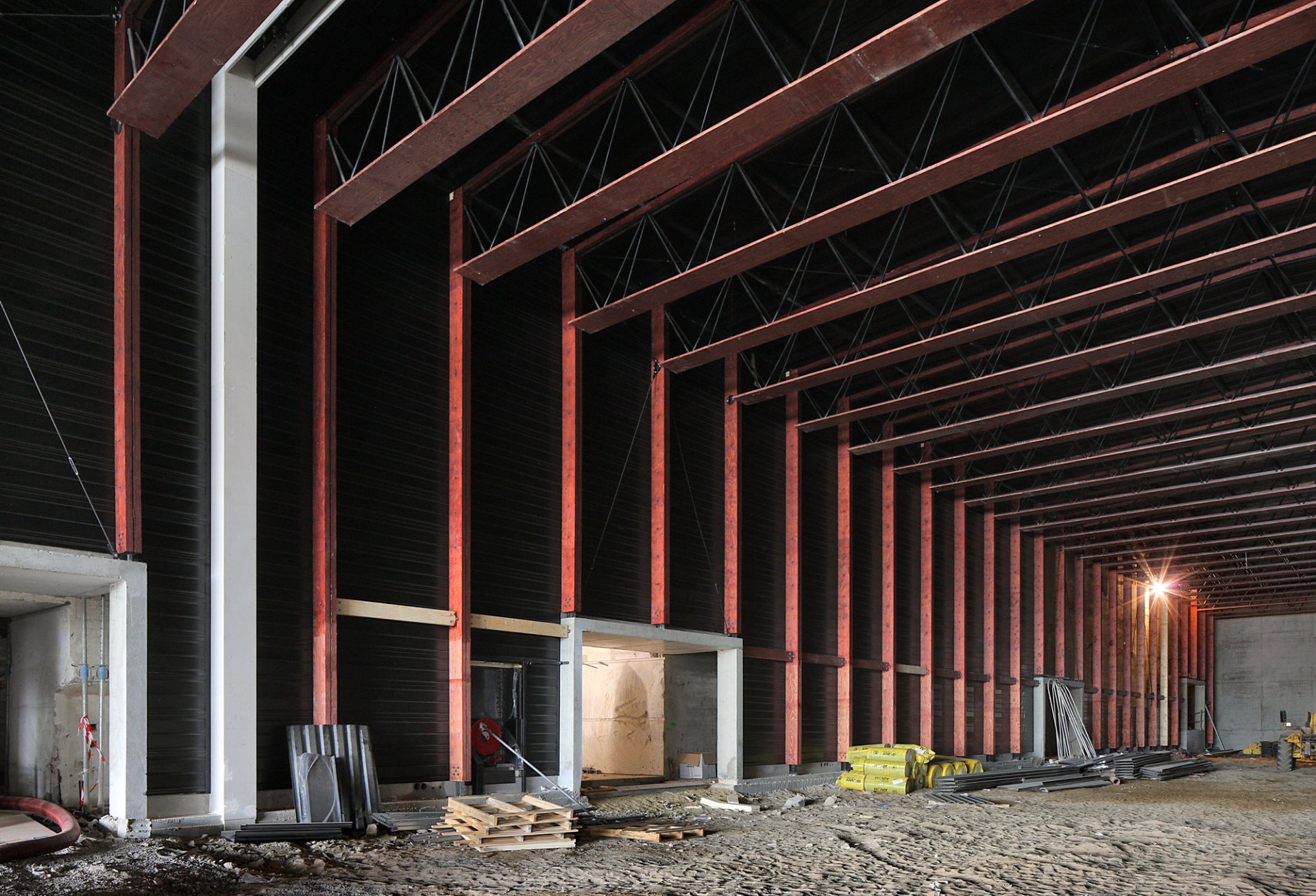 © Filip Dujardin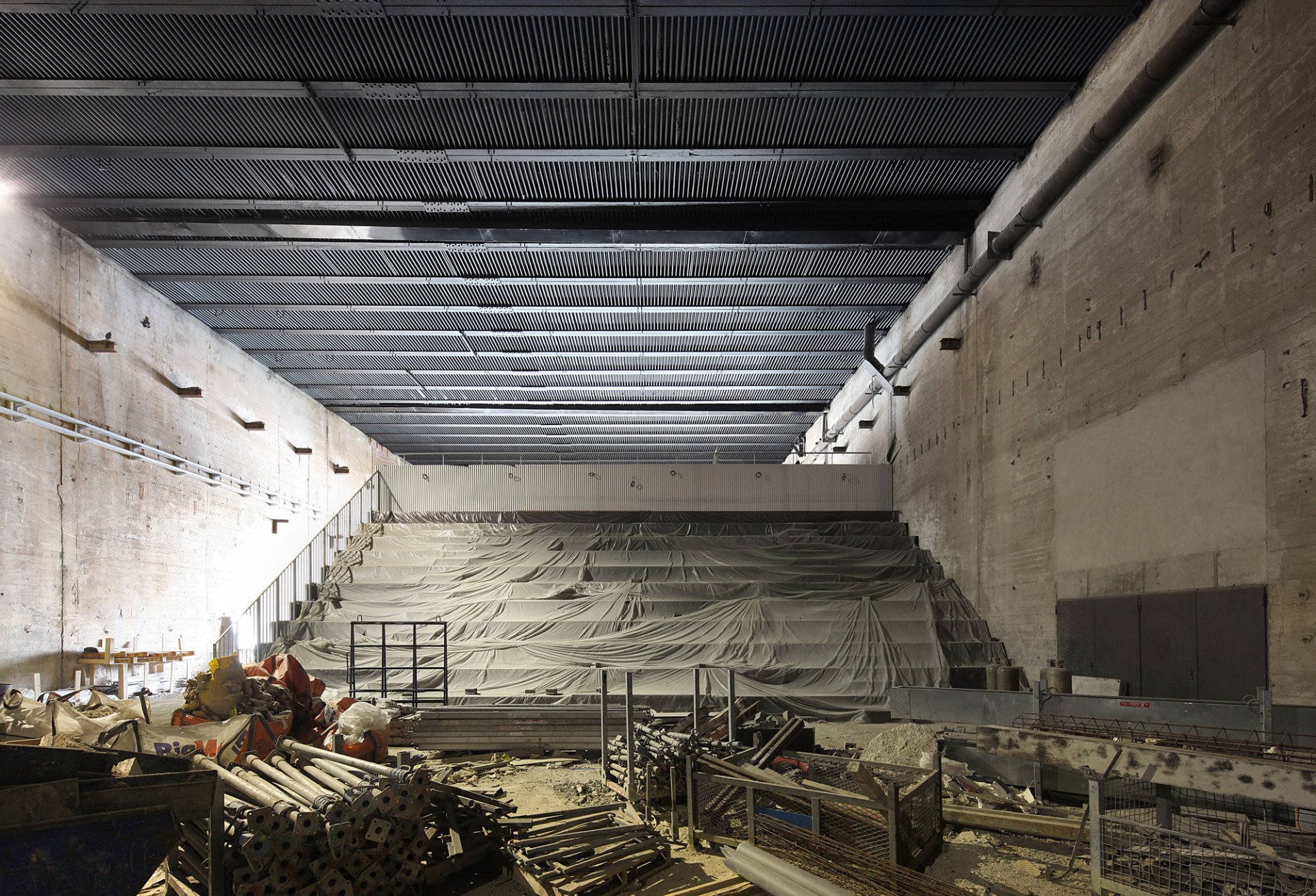 © Filip Dujardin
© 51N4E, Bourbouze Graindorge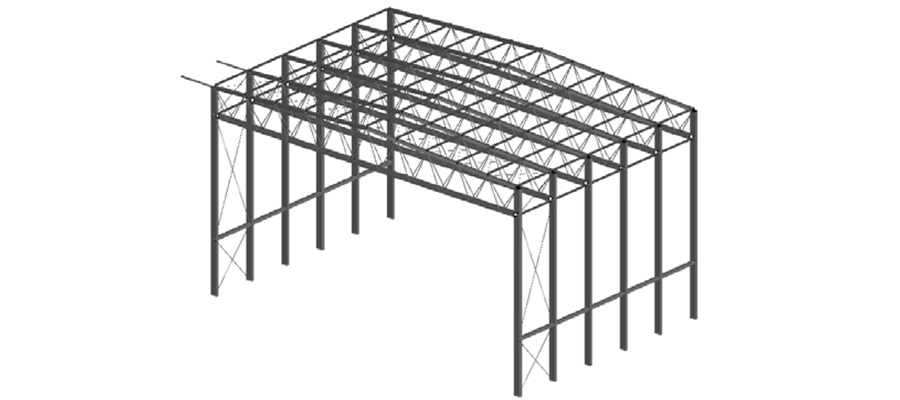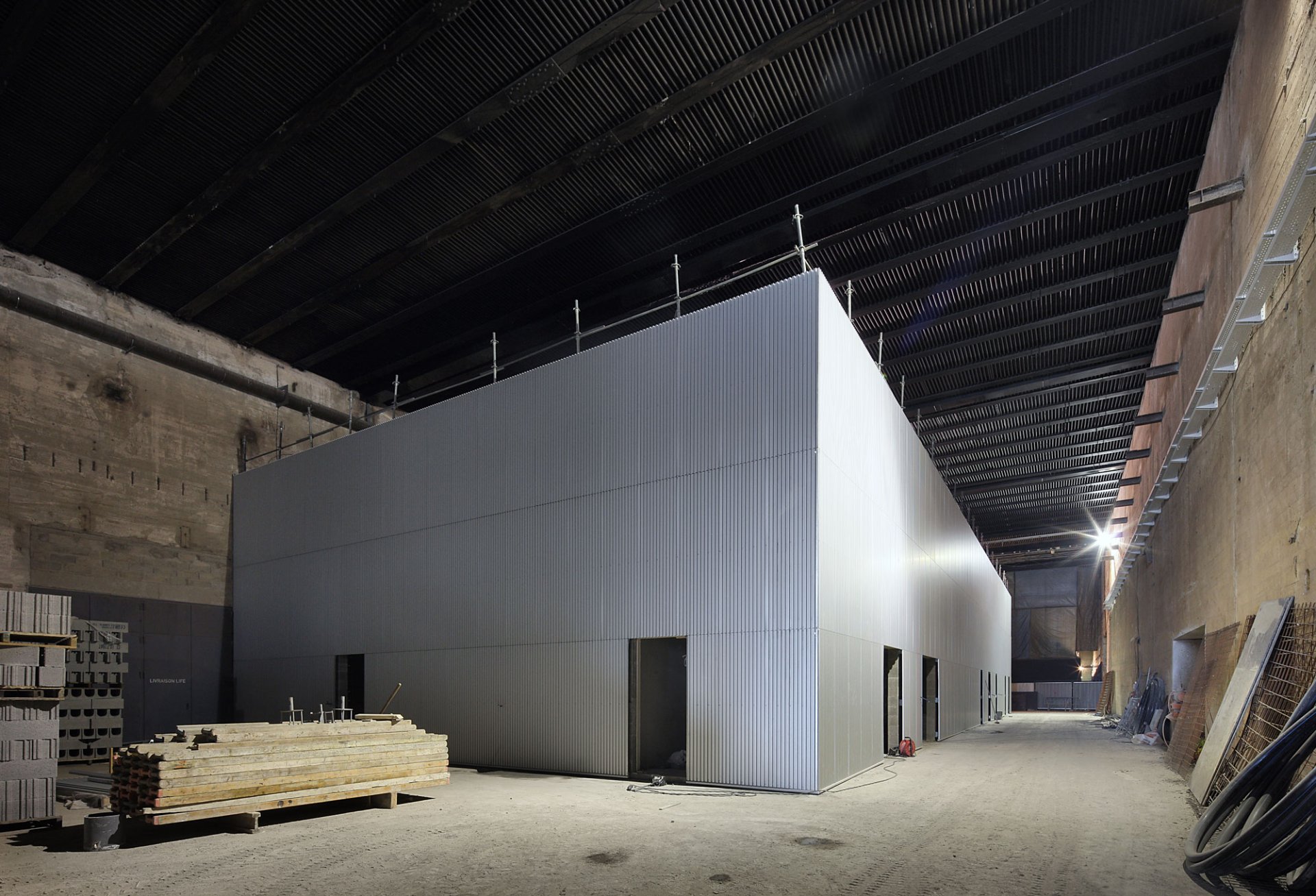 © Filip Dujardin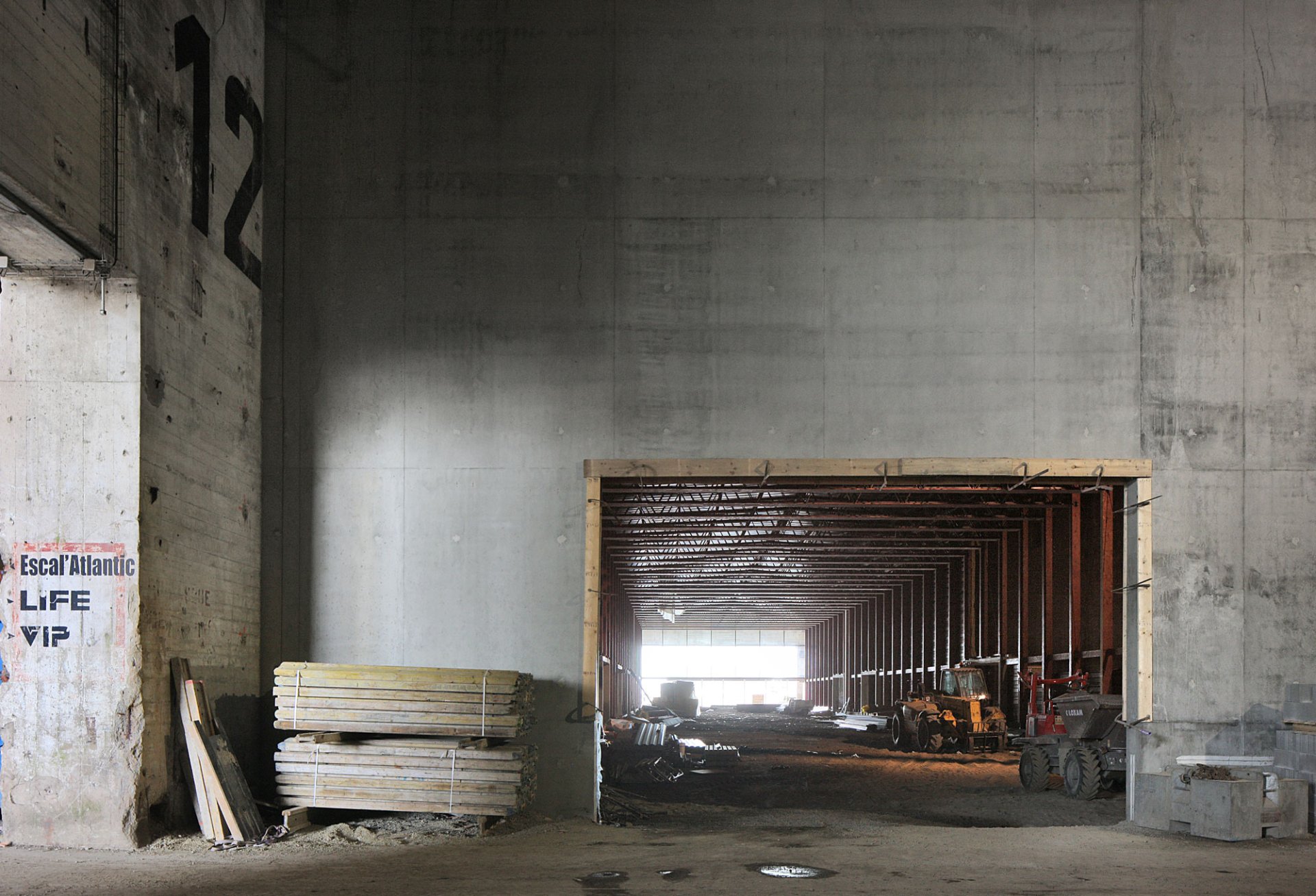 © Filip Dujardin
project description

The project is situated in the submarine basis of Saint-Nazaire in France and covers the "Alvéoles" nr. 12 and 13, which were once used as covered basins for submarine boats. The spacious volumes are similar to concrete naves of approximately 11 m high, 20 m large and about 90 m long. The submarine basis was constructed in the 1940's, during World War II. The reinforced concrete walls are several meters thick, as is the roof.

structure

The principal volume of the project consists of a large multifunctional hall which is situated in alvéole 12. Alvéole 12bis, which is narrower (8m large) houses lodges, cloak room and sanitary services for the artists.
The general principle of the hall, designed as a "box in a box", follows a classical scheme. A series of porticos (31 regular porticos and 5 for the scene), regularly placed every 2,2 m, span the width of the space. The static height of the beams varies from 1,18 m above the columns and 1,6 m in the middle of the span. The columns are reconstituted profiles of laminated veneer lumber of 9,2 m high.
Data
Client:
City of Saint-Nazaire, France
Architect:
51N4E
Completion: 2019

NFA: 2,540 m²
Service:
Structural engineering
Awards
AMO Award 2019, Prix du meilleur catalyseur urban