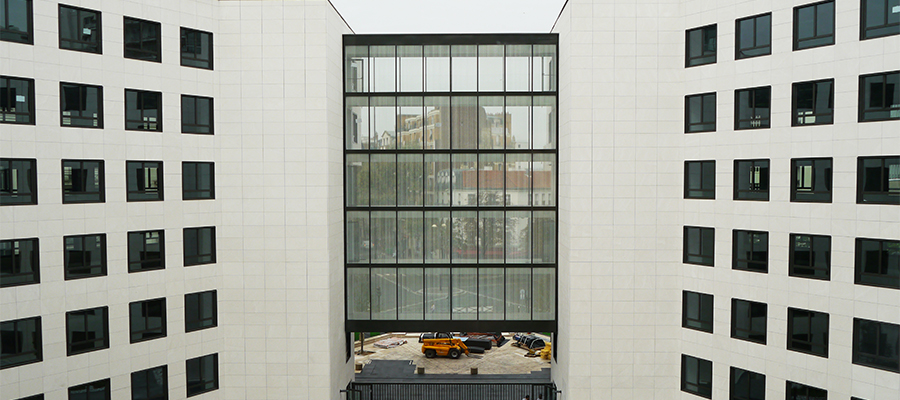 © STUDIOS Architecture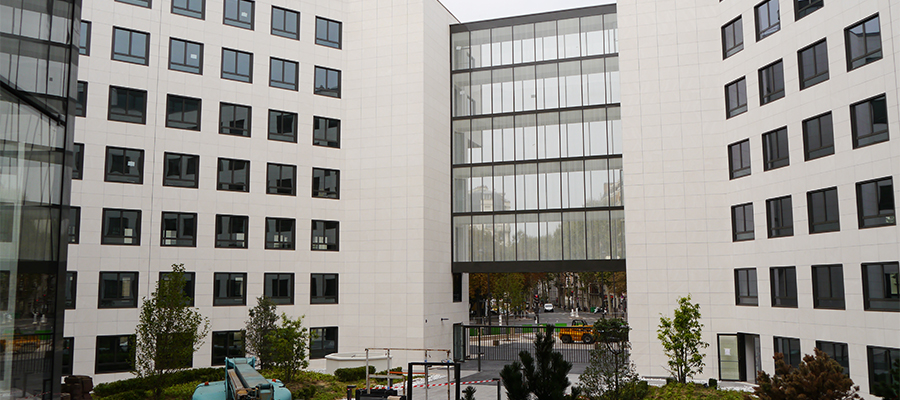 © STUDIOS Architecture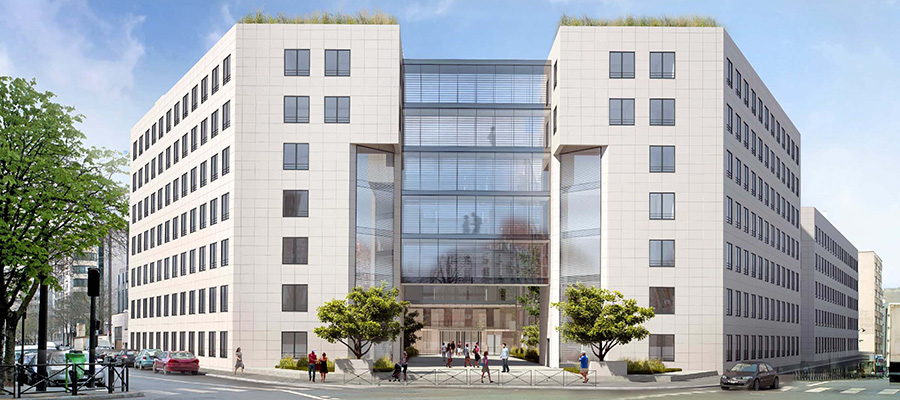 © STUDIOS Architecture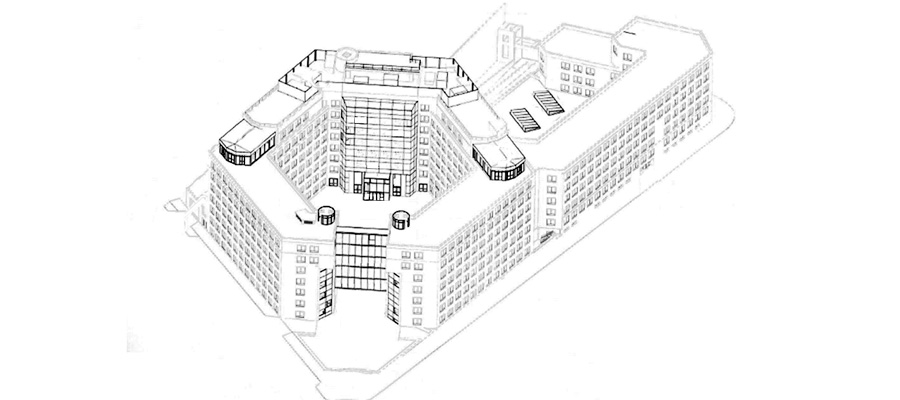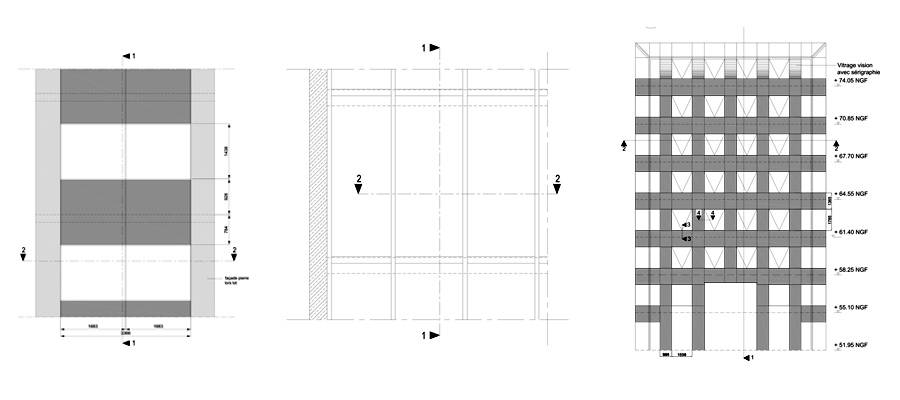 project description

The project comprises several office buildings with seven storeys and two basement levels each. Our work is the refurbishment and modernization of the façades. The project has to meet the requirements of the French HQE-Norm as well as of the low-energy label "Label BBC Effinergie Rénovation".
façade

The building's façades will be entirely removed and replaced by façades with the highest thermal performance with regard to thermal protection in winter and summer.
The building's external appearance is getting more transparent, and the quality of the natural lighting indoors and therefore the daylight comfort is significantly improved.
The project includes different façade types. The façade of the forecourt is a curtain wall façade comprising transparent glass elements on the one hand and opaque insulated panels (Shadow Box) with translucent glass on the other. The footbridge's façade is adjacent to the glazed curtain wall façade of the forecourt, which extends over the entire height of the building.

Located above the restaurant are three windows serving as smoke vents, it can also allow for natural ventilation to improve the comfort. The glazed areas of the offices are equipped with opening windows and thus enable individual natural ventilation of the offices.
Data
Client:
SCI Alleray
Architect:
STUDIOS Architecture
Completion: 2014

NFA: 24,000 m²
Service:
Façade engineering