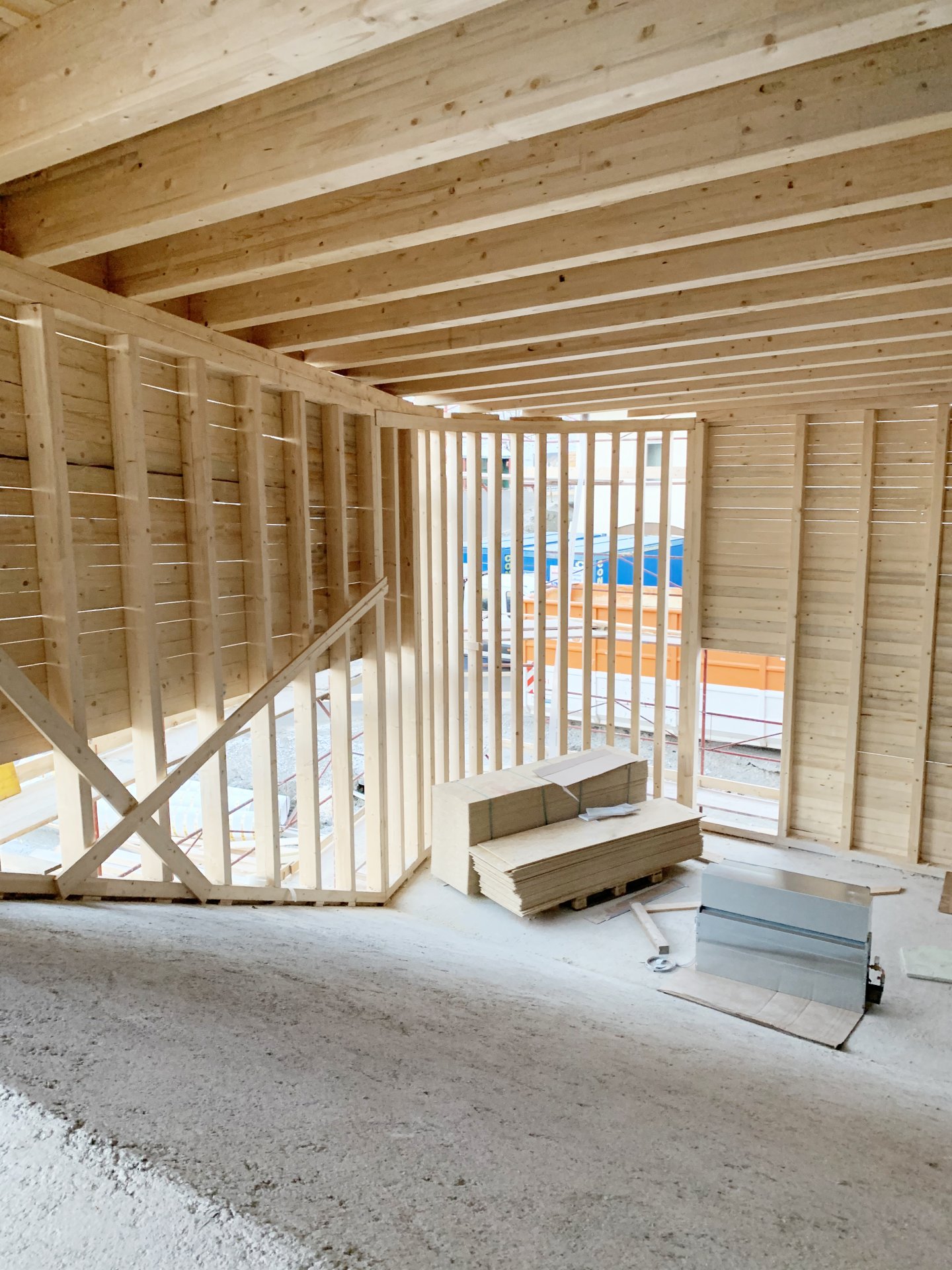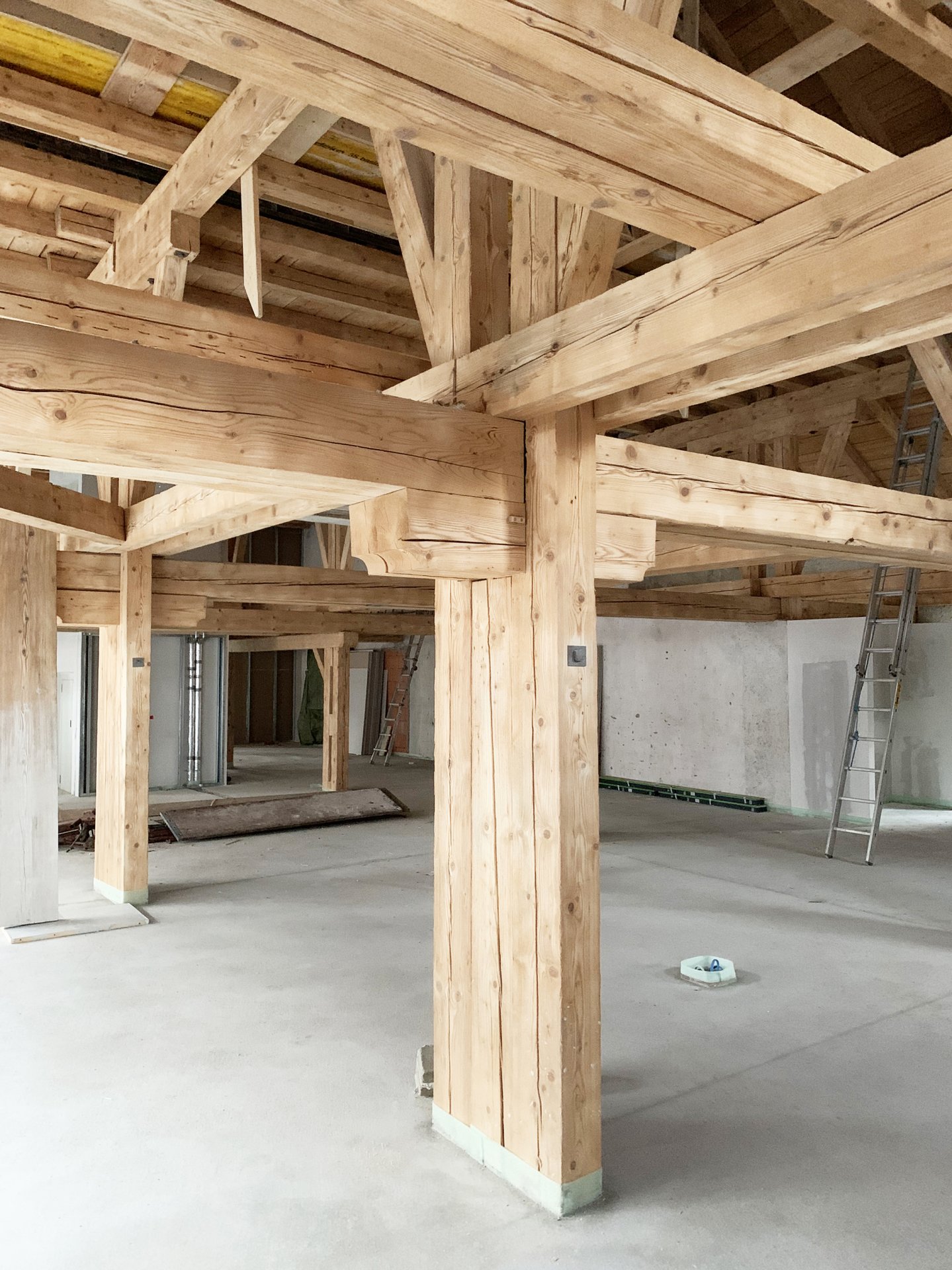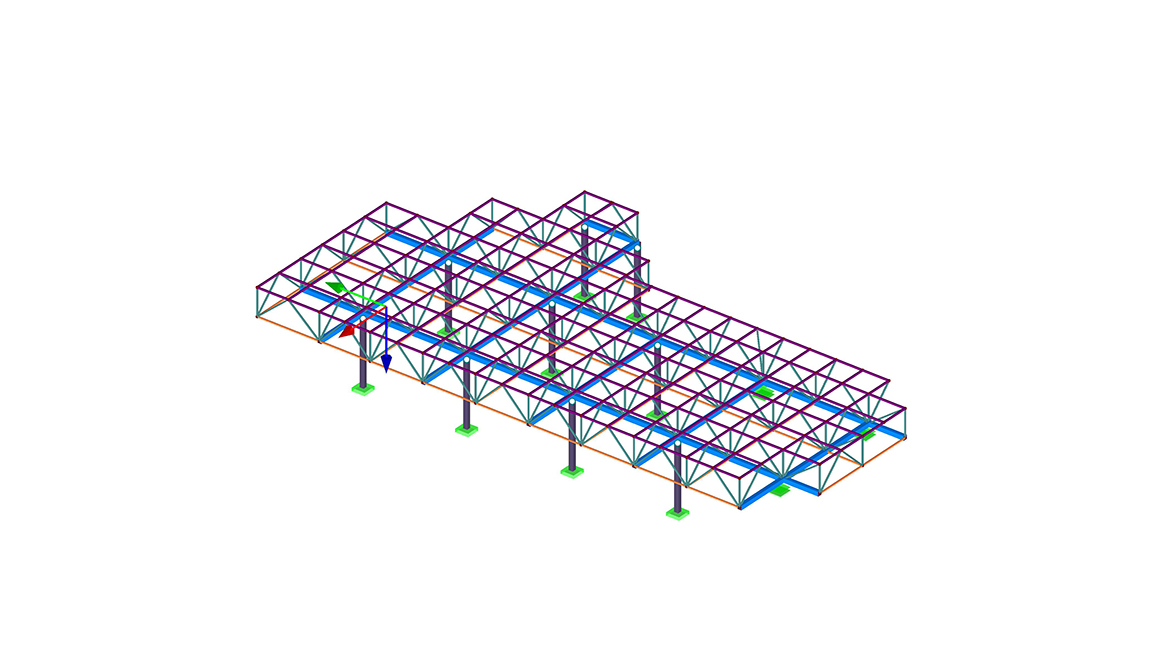 project description

The former magazine building of the Salzwelten Salzburg am Dürnberg was completely gutted and converted into a spacious visitor centre. In addition, the existing mountain entrance building in the east was extended.
structure

The walls of the original magazine building were built in classic brick construction on strip foundations. All ceiling constructions were built in timber construction, which are stored on the walls and a wooden beam system. The vertical load transfer takes place via the walls as well as a regular support grid, horizontal loads are removed via the masonry.
In the course of the conversion, a tram ceiling was removed, but the main beams and the ceiling joist construction were left. In order to maintain the shear stiffness of the existing planes, part of the ceiling joist and main beam system was infilled with diagonals. Due to the change of use with new floor superstructures, local reinforcement measures for the wooden structure were carried out. Nine generous openings in the exterior masonry were realized with rigid steel construction frames. These are designed to accommodate both vertical and horizontal loads from wind and earthquakes.
The primary supporting structure of the bridge is a steel structure on which a trapezoidal sheet metal-reinforced concrete composite structure forms the ceiling closure. This steel frame construction is the primary structure on which the shop is elevated.

Data
Client:
Salinen Austria AG
Architect:
the next ENTERprise Architects (General planner)
Completion: 2021

Service:
Structural engineering
Reconstruction and extension, Renovation