© Trevor Palin for Waagner-Biro
© Trevor Palin for Waagner-Biro
© Trevor Palin for Waagner-Biro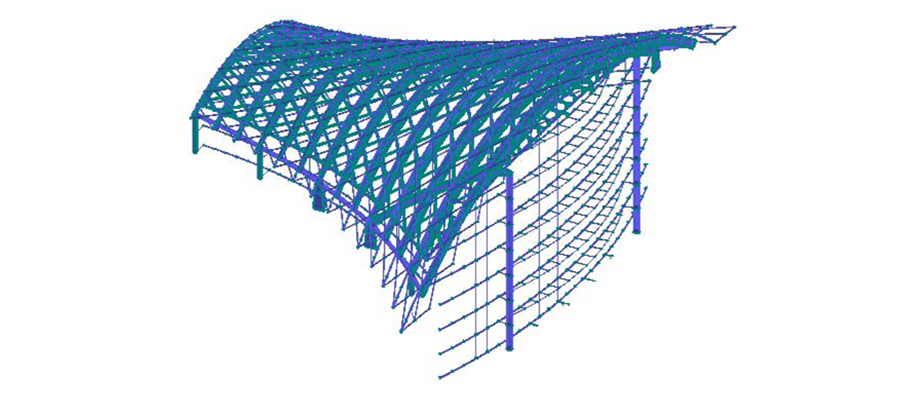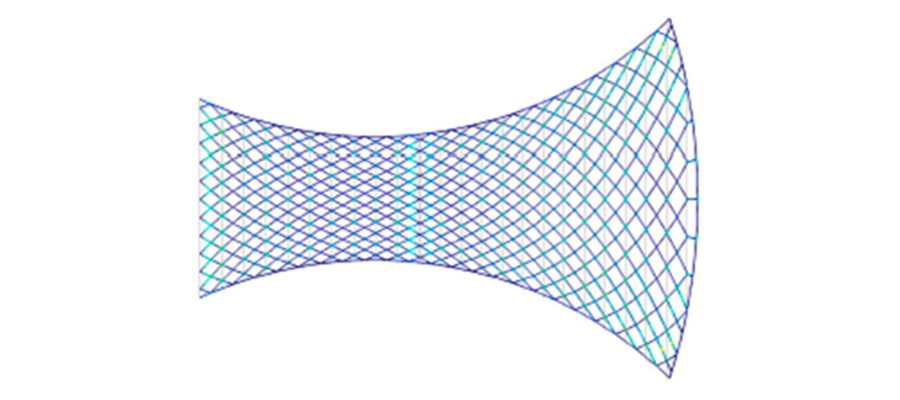 project description

Sowwah Square forms with its 450,000 m² flagship office building complex, retail markets as well as with restaurant spaces of approx. 33,000 m² and luxury hotel complexes the ecomic centre of Al Maryah Island, the former Sowwah Island.
B+G was charged with the development of the structural calculation for the execution plans of the steel roof structure.
structure

The roof is in total 120 meter long, divided by an expansion joint at about the middle of the length, preventing the development of any self straining force due to differential displacements between West- and East-Section. The breaths of the roof structure varies between 70 (west façade) and 38 (east façade) metres and it is the narrowest in the middle where it is slightly more than 20 metres.

The roof is double-curved and forms a sand-glass. The load-bearing roof is the outer layer of the structure whilst the glass façade structure (4 side façades and a glassed roof), as an inner cage, follows the shape of the roof and hangs down from the load-bearing elements. Elastic support connections to the foundation provide the stability of the glass façade. The 500 tone steel structure stretches over the glass cage and cantilevers both at the west and east ends.
façade

At the east entrance the building has a direct connection to the main street. The height of the façade is 8 metres whereas the west façade stretches down to an inner court and it reaches a height (depth) of 20 metres. The south edge of the west façade is horizontally fix connected to the massive building below the roof structure whereas the connection at the north edge provides sufficient space for thermal expansion and displacements resulting from the effect of wind. The west façade, because of its great dimensions, is additionally reinforced and stiffened by so-called banana beams to resist the significant wind load acting on its surface.
Data
Client:
Mubadala Development
Architect:
Benoy
Completion: 2013

GFA: 500,000 m² | In collaboration with: Waagner Biro Stahlbau AG
Service:
Structural engineering, Façade engineering