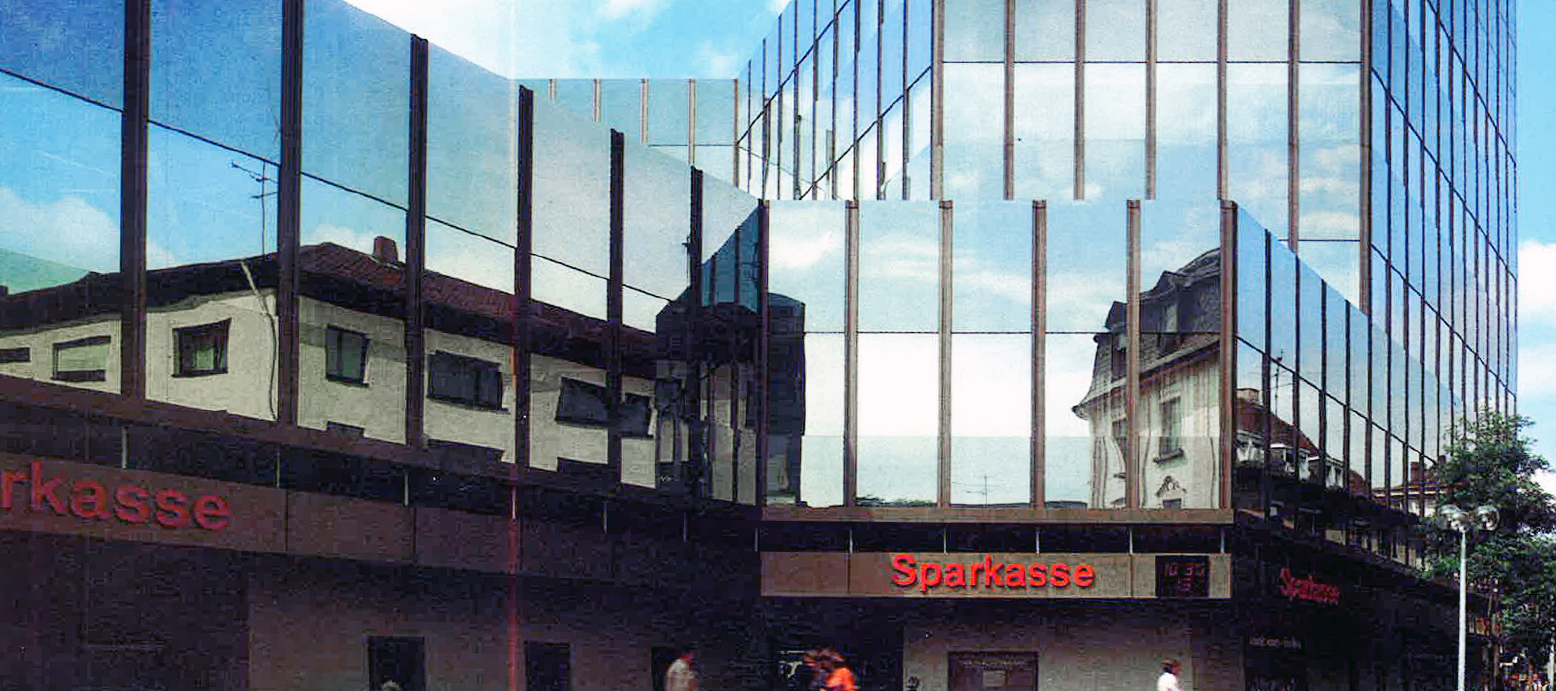 Façade of the existing building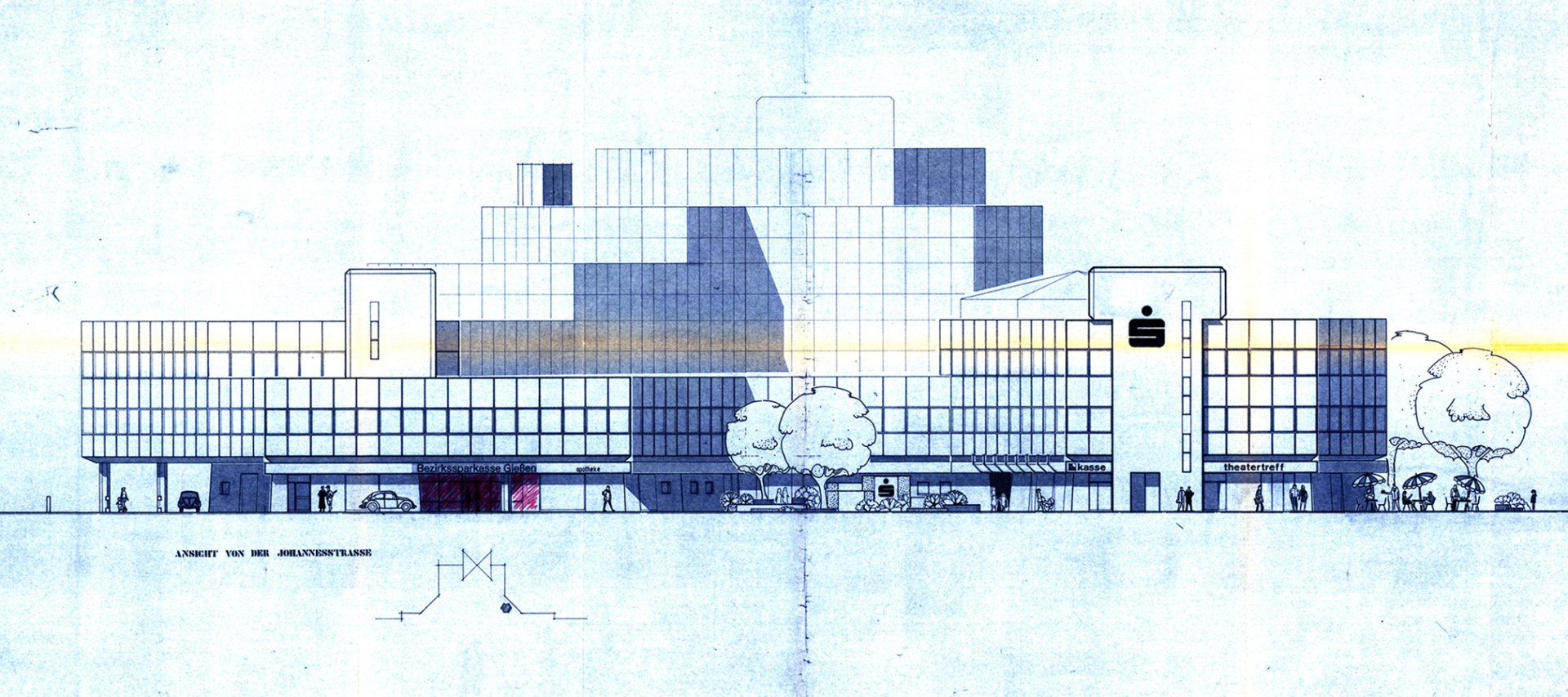 Existing plan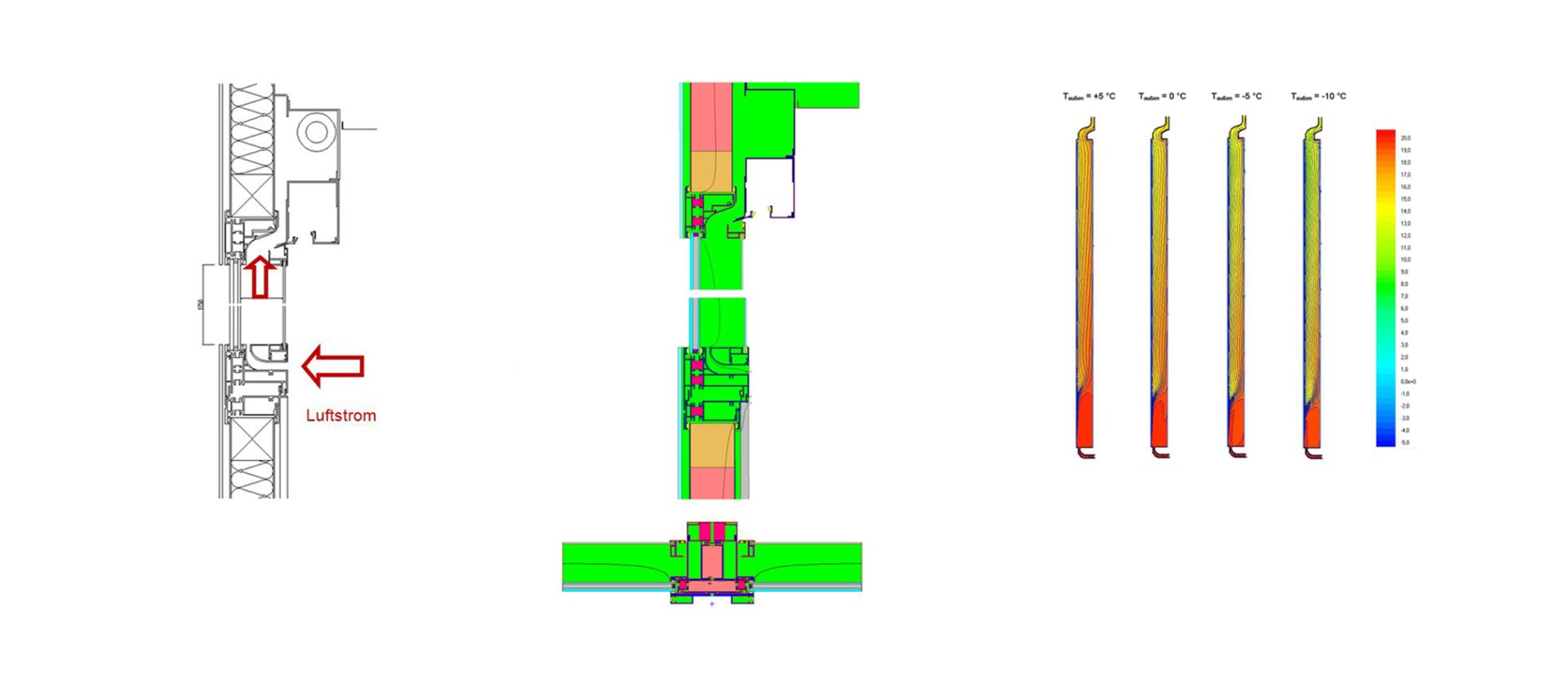 Vertical section façade | dew point analysis | ventilated cavity cfd
project description

This 4-storey bank building in Gießen is one of the first thermally-improved curtain wall buildings in the Frankfurt area. Constructed in 1976-77, the thermally-broken unitized curtain wall consists of opaque insulated spandrel areas and mechanically-ventilated "double-skin" vision areas. The vision areas consist of a ventilated cavity enclosed by double insulated glazing with a highly reflective solar control coating on the outside and an operable inner monolithic glass on the inside of the cavity. The cavity was incorporated to improve the acoustic and thermal performance of the curtain wall with respect to occupant comfort.
façade

In an effort to help the client determine required improvements to the facade that are to accompany the existing mechanical system retrofit, Bollinger+Grohmann analyzed the performance of the existing curtain wall and proposed possible facade retrofit options that would minimize the risk of condensation, improve thermal comfort and minimize building energy use. The analysis included an assessment of the risk of condensation in the cavity facade if the mechanical ventilation
system operation was altered. Comprehensive condensation and thermal analysis calculations, including curtain wall U-value calculations and an analysis of air flow in the ventilated cavity were conducted.
Data
Client:
Sparkasse Gießen
Architect:
Feldmann Architekten
Planning: 2013

Service:
Façade engineering
Related Links

more projects referring to:
> Façade